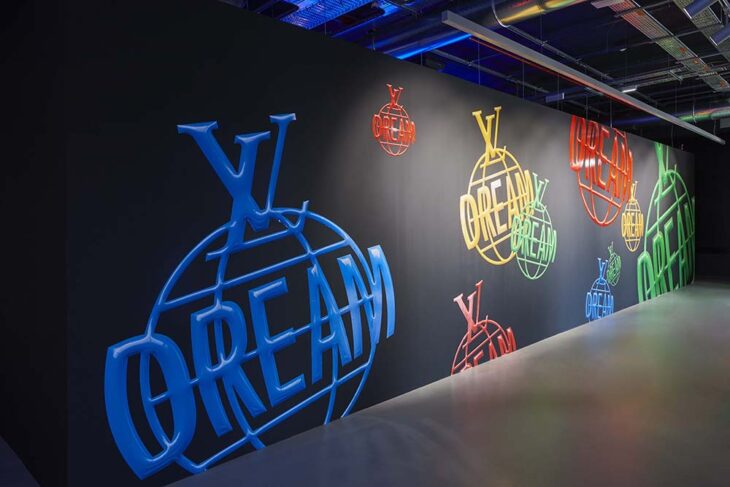 Louis Vuitton has announced the opening of LV DREAM, a new cultural and touristic Louis Vuitton destination that will open in Paris on December 12th, 2022. Through LV DREAM, Louis Vuitton commemorates more than 160 years of artistic exchanges and partnerships at the iconic old Belle Jardinière department store in the center of Paris with an expansive exhibition, alongside a café and chocolaterie run by Maxime Frédéric, the Chef-pâtissier of Cheval Blanc Paris.
LV DREAM
Beginning on December 12th, 2022, LV DREAM will open its doors to the public and invite guests to explore a deep study of Louis Vuitton's historical and current collaborations. This immersive experience, which consists of nine interactive chambers, revisits the very creative interpretations in ongoing conversation with the Maison. The exhibition features a diverse range of ready-to-wear collaborations, the first three chapters of the Artycapucines collection of reimagined Capucine bags, and the earliest artistic endeavors such as window displays and perfume bottles. It also includes specially commissioned trunks, iconic Monogram reworkings by renowned artists, and specially commissioned trunks.
"Maxime Frédéric at Louis Vuitton"
The "Maxime Frédéric at Louis Vuitton" café and chocolate shop (Chocolaterie), both run by the famous Chef-Pâtissier of the Cheval Blanc Paris, are part of LV DREAM's effort to enhance the experience. The two spaces, which are located above the show, provide a rich vegetative backdrop with tropical plants as accents. The Café provides guests with a beautiful refuge with a specially curated range of fresh pastries that reference the Maison's themes. La Chocolaterie has a curved counter made of natural oak that is surrounded by stacked trunks with niches to show off the boxed chocolate delights.
Gift shop
A gift store with an organic and undulating layout serves as the setting for guests to spend time exploring things that are only available at the exhibition, such as luggage tags, card holders, and bags with the LV DREAM emblem. For this store, a collection of small leather goods, accessories, perfumes, and books has been specially selected.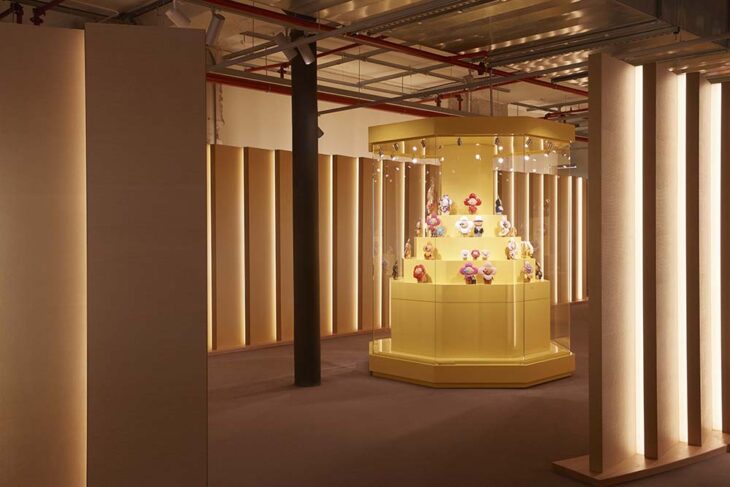 LV DREAM builds on other exhibitions that highlighted the Maison's history of collaborations and is intended for both Parisians and tourists.
Opening date: 12th December 2022
Location: 2 rue du Pont Neuf – Paris 1er (former Belle Jardinière department store)
Opening hours : Monday to Sunday, 11am to 8pm
Free admission to exhibition upon reservation via Louisvuitton.com
Free entry without reservation to "Maxime Frédéric at Louis Vuitton" and gift store