Take A Tour Of The Red Bull Office Designed by SPACE
|
Mexico based architecture practice SPACE shares with us their latest project, an impressive design of the new Red Bull office space in Mexico.
The corporate offices of Red Bull México are located on a single floor of approximately 1000m2. Previously, the company occupied a floor and a half of the same building, but with better use of the space and taking everyone into the open area scheme, it was possible to meet all the needs of the brand in only one level. The design concept is born when we develop the word "office" and forget all the connotations that can be seen as negative: office hours, hierarchies, work, etc. Thus, we create a space for collaboration that does not translate into the traditional office; open spaces, casual collisions, gym, game room and a bar as the reception area make these offices a place that is not only fun, but also productive. – from SPACE
RELATED: Find More Inspiring Office Space on Archi SCENE
The design just won the international award at the SBID International Design Awards 2015 in London. For more of the project continue after the jump: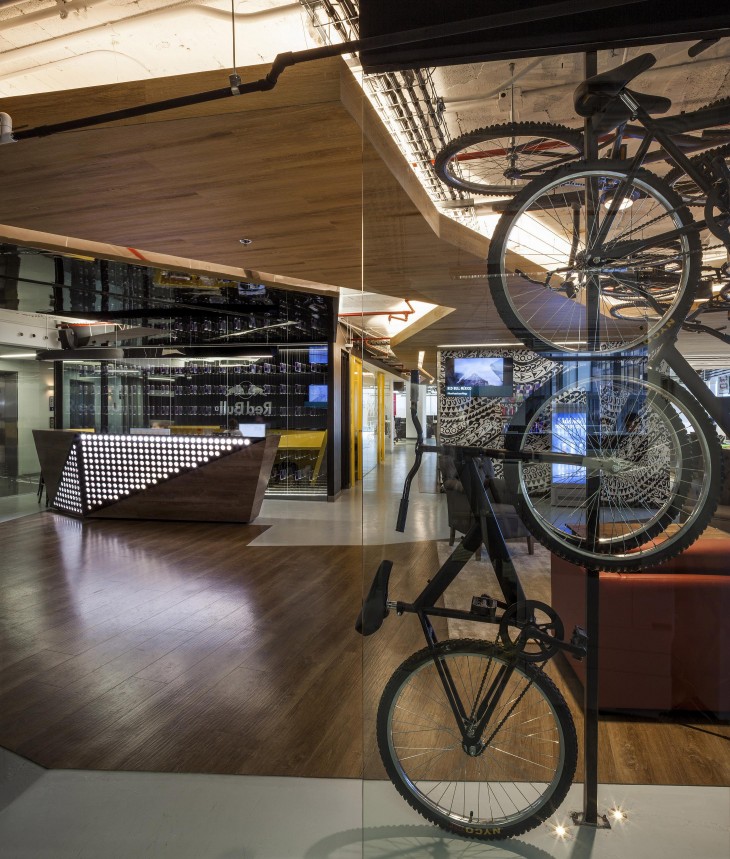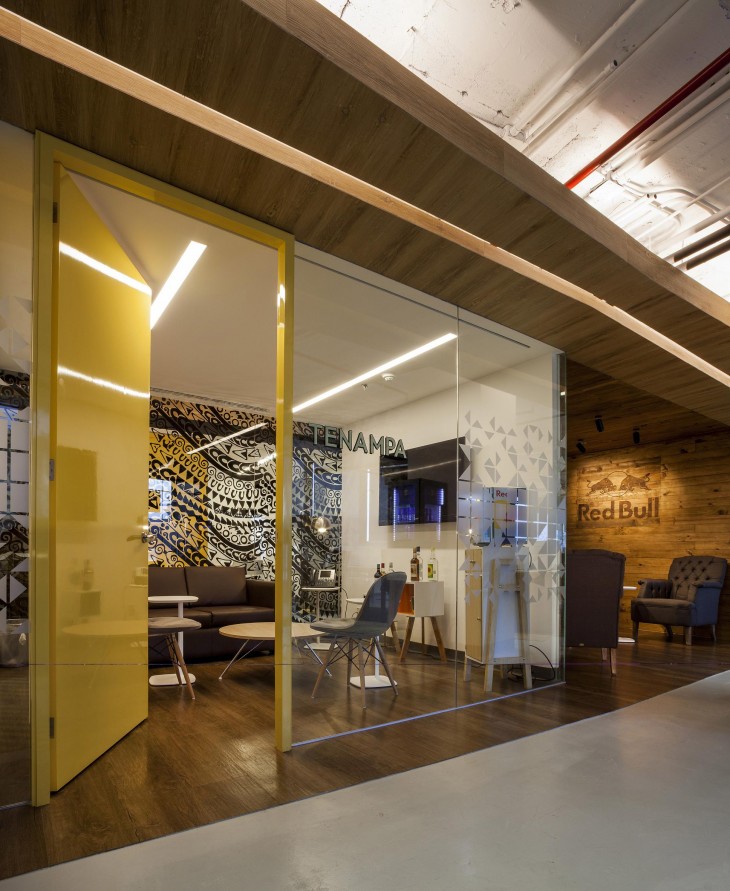 PROJECT: RED BULL
ARCHITECTURAL DESIGN: SPACE; Juan Carlos Baumgartner; Jimena Fernández Navarra; Sinuhé Vera Montes de Oca
ASSOCIATES: Raúl Cruz
LIGHTING: LUA
PROJECT DATE: JANUARY 2015-JUNE 2015
LOCATION: Polanco
CONTRACTOR: ATXK
FURNITURE: Forma 5, Metrika, Moblity, IHO
Location: Mexico City
PHOTOGRAPHY: Paul Czitrom
For more visit www.spacemex.com.