Moving away from traditional metals such as silver, steel, and aluminium, the interior design industry has seen a recent shift towards warmer, richer metal tones such as brass, antique brass, and copper. At the end of 2015 we saw hints of soft warm-toned metals and finishes creeping their way into interiors and architectural design, including bronze, copper, and rose gold. The trend has already gathered pace this year and Interior Designer Typhanie Peterson expects that "these metals will become even more popular" as the year goes on.
The hues of rose gold, bronze, and copper are now experiencing a renaissance and are adding a feeling of luxury and prestige to homes, hotels, and even office environments. These finishes denote natural elegance and beauty while at the same time bring feelings of warmth and comfort into any room.
See more after the jump:


Rose gold with its unique pink hue differentiates itself from other golds and complements a whole range of earth tones, making a perfect match with cherry or teak wood. Copper offers an edgy, slightly industrial feel, while bronze or brass adds a sense of grandeur and is associated with high-end interiors and works particularly well with white and dark wood. These warm hues tie in nicely with the return of dusky pink as a popular colour in interior design, or as an equally effective option you can play on contrasts by emphasising the rich metallic tones against darker, duller backgrounds.
In terms of performance, copper is a long wearing material that provides high resistance levels to corrosion compared to other metals such as aluminium or steel. It is sustainable and durable, offering long service with little maintenance. Copper and copper alloys have antimicrobial properties which is particularly beneficial in helping to protect against the spread of disease resistant bacteria and thus is a great option for heavily used door handles.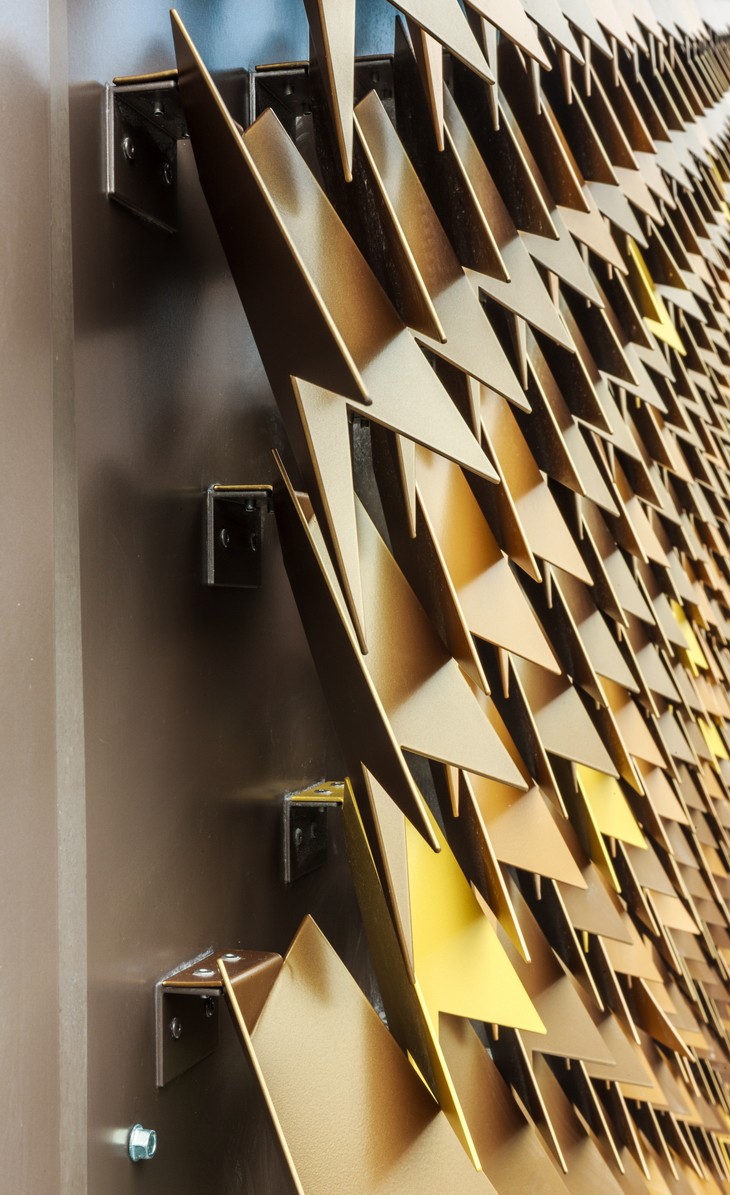 By introducing hints of these warm metallic hues into your interior space you can provide an on-trend look that gives a warm affluent feel and helps to bounce light around a room, creating a natural elegance. Do some further research into the metals and finishes and chose one which is most appropriate for the job but which also presents the best aesthetic for your interior.
Phil Chantler is a Registered Architectural Ironmonger and has been an industry professional for over 10 years. He is the director of Architectural Ironmongery company, Stronghold Direct www.strongholddirect.co.uk.

All images from: Mayfair House in London by Squire and Partners