Every individual is different, their ideas differ and their perceptions differ as well and so do their bedrooms. When it comes to bedroom décor, the choices differ largely based on age groups. Some people love the laidback style while some love the modern and chic look. However, one thing remains the same — all of us want the bedrooms to be comfy and cosy.
Bedrooms are not just a place where we sleep, it is a place where we bond with our family, escape to burst out emotions and escape from the world to spend some quality 'me time'. So here are some wonderful bedroom design ideas that will turn your bedroom into the most desired place in your house. Before you start designing the bedroom, remember that the bedroom is an expression of who you are, so choose the decor wisely and then get started.

Stay Close to the Nature
Choose theme 'nature' for your bedroom and design it in a way that it reflects the serenity of Mother Nature. A birch four poster bed can transform the look of your bedroom instantly. If you don't find a readymade bed like this one, you can consider getting one custom made. For instance, the Hudson Furniture four poster bed can take any form as per your requirements, since the furniture manufacturer accepts all kinds of customisation requests. A nature inspired canopy bed can also do magic to your bedroom.
The Bold and the Beautiful
Bold colours infuse energy into a room and liven it up instantly. You can consider introducing some bold colours when selecting bedroom furniture, especially if the room is being shared by a kid or a teenager. You can either paint the walls with a bright colour or stick patterned wallpapers. Removable decals can also do the trick. Choose a bold base colour and decorate the room with contrasting colours. For example if you paint red, then you can choose a neutral coloured bed sheet with multi-coloured pillow covers. An area rug or a wall hanging can also be added to create a focal point inside the room.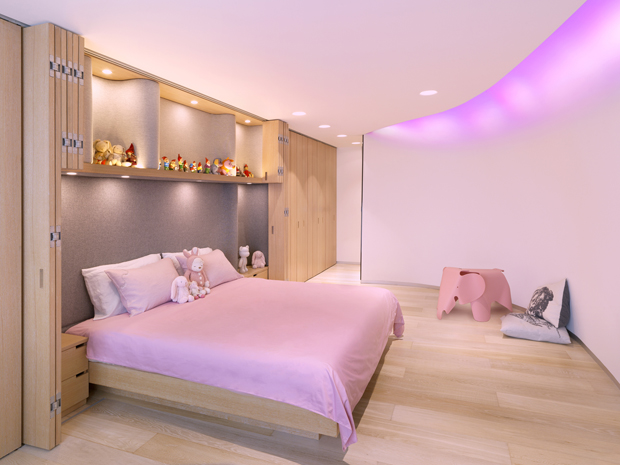 The Cottage Style Room
If you love the laidback lifestyle, then you must try this design idea. Include a cottage style twig bed or a rustic wood four poster bed in the bedroom and complement it with similar other bedroom furniture. If you are considering adding carpets, rugs, tapestry or ottomans, make sure they match the style of the bed. To make the room even more elegant, you can display your collectibles or collection of vintage paintingson one of the walls. If you haven't got anything to display, you can buy some accent pieces for cheap prices from vintage stores or garage sales.
The Modern Room
A modern bedroom is all about simplicity and sophistication. Remove as much clutter as you can to create a minimalist look. A simple bed complemented with a large mirror on the wall can create an elegant look. Choose the colour scheme carefully. Avoid too much decoration; add furniture that is essential.
When it comes to bedroom design, you can try out anything until and unless it makes you feel good. So let your imaginations fly and try out something new with the tips we've shared above.
Images from: Apartment of Perfect Brightness by Adam Sokol Architecture Practice