FENDI Casa has unveiled its new 2023 collections at Milan Design Week, confirming the commitment that began with the creation of the joint venture between FENDI and Design Holding in 2021.
The products are shown in FENDI's Milan shop in Piazza della Scala, where the space's simple yet striking décor centres around the round arch, a recurring motif that has come to represent the brand's contemporary, classically-influenced culture.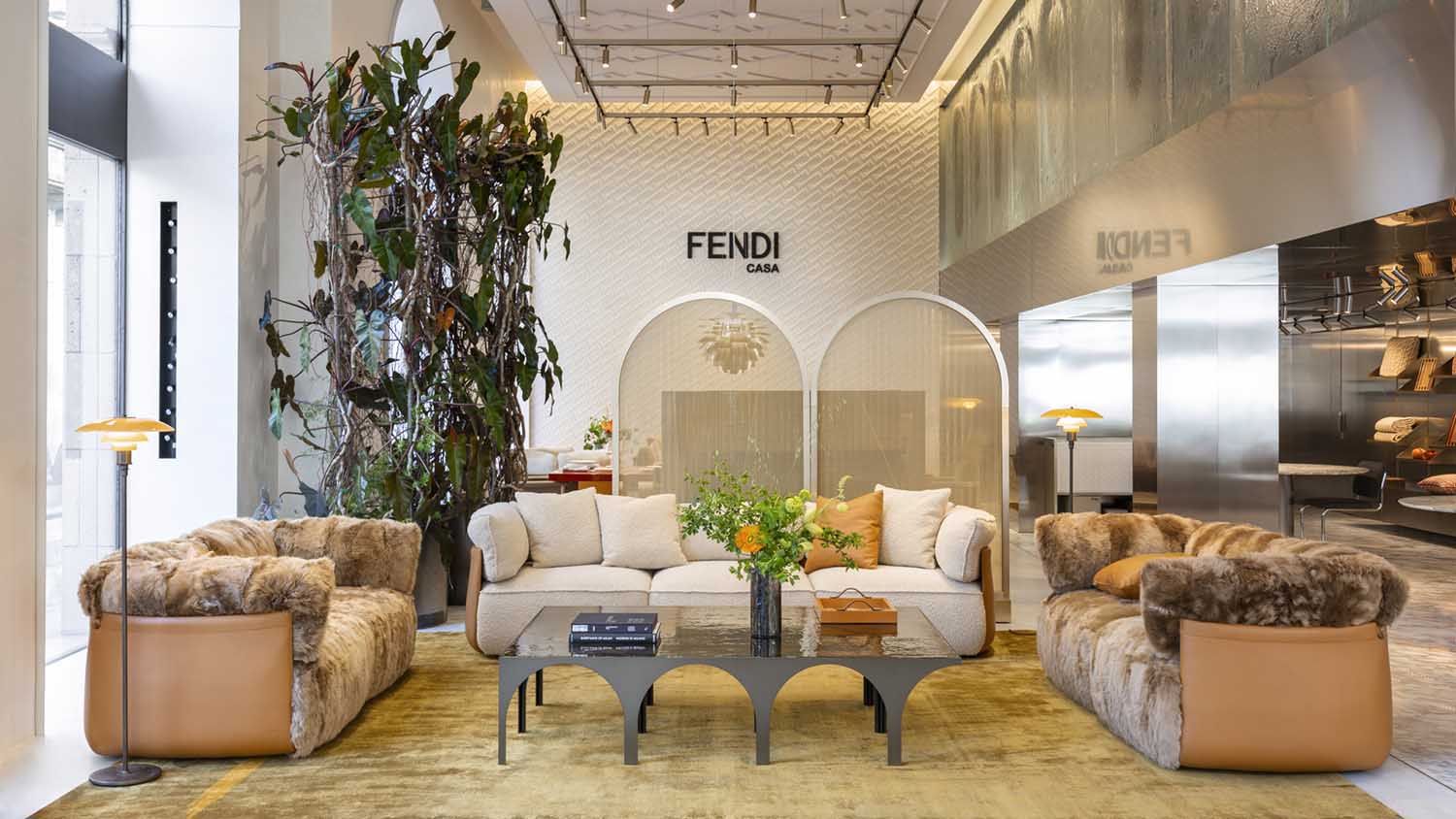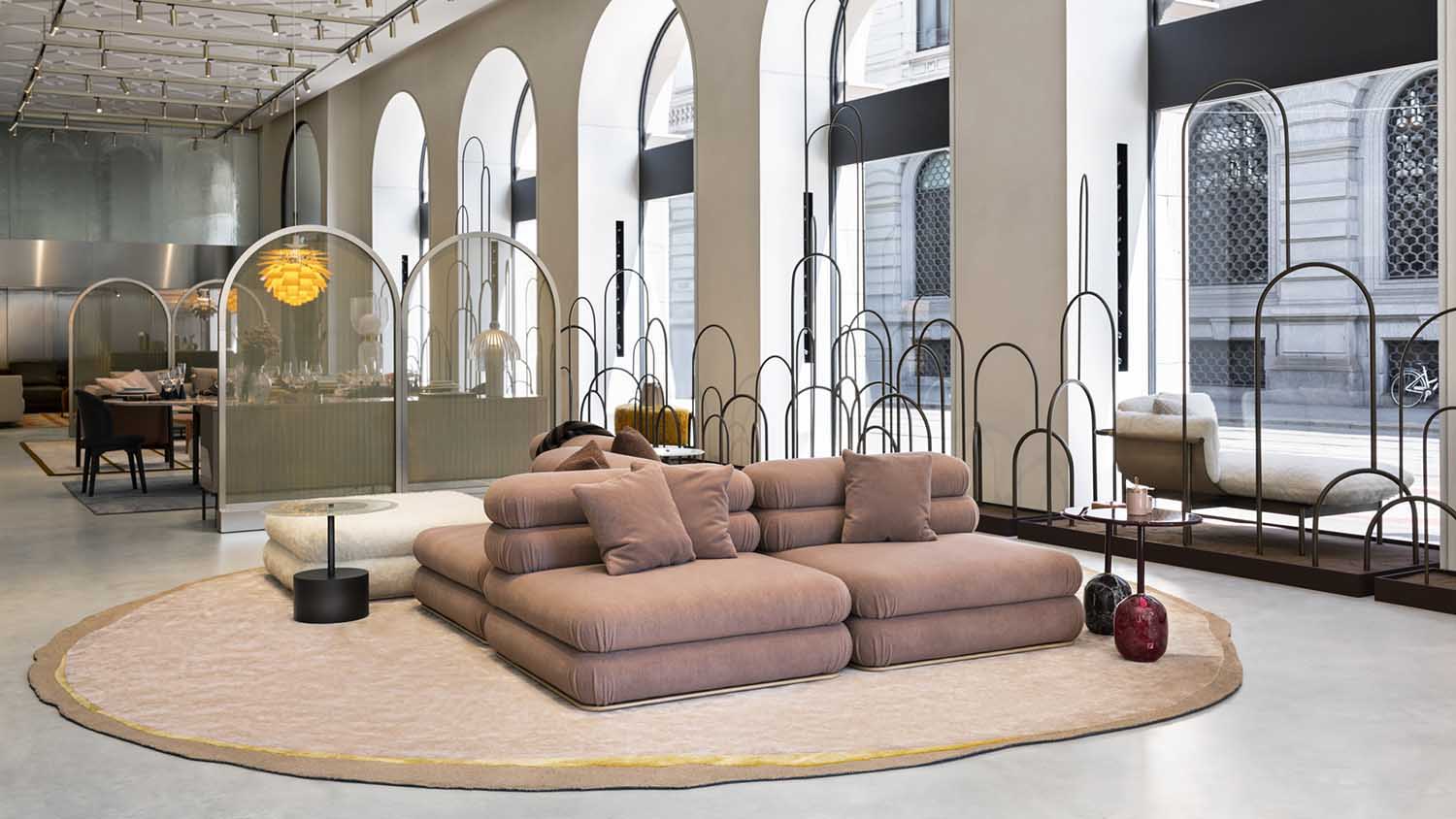 Under the creative direction of Silvia Venturini Fendi, previously unreleased items and new collaborations follow a distinct path: that of a multifaceted collection, with items brimming with personality and inspired by a passion for natural materials and skilled craftsmanship – down to the smallest detail, which is frequently the foundation of a design.
The line's three primary ideas—Crafting, which is related to craftsmanship, Family, which has cozy atmospheres, and Vibrant, which has a powerful, glamorous flair—interact continually and more frequently, resulting in a flexible style vocabulary that is full of ideas.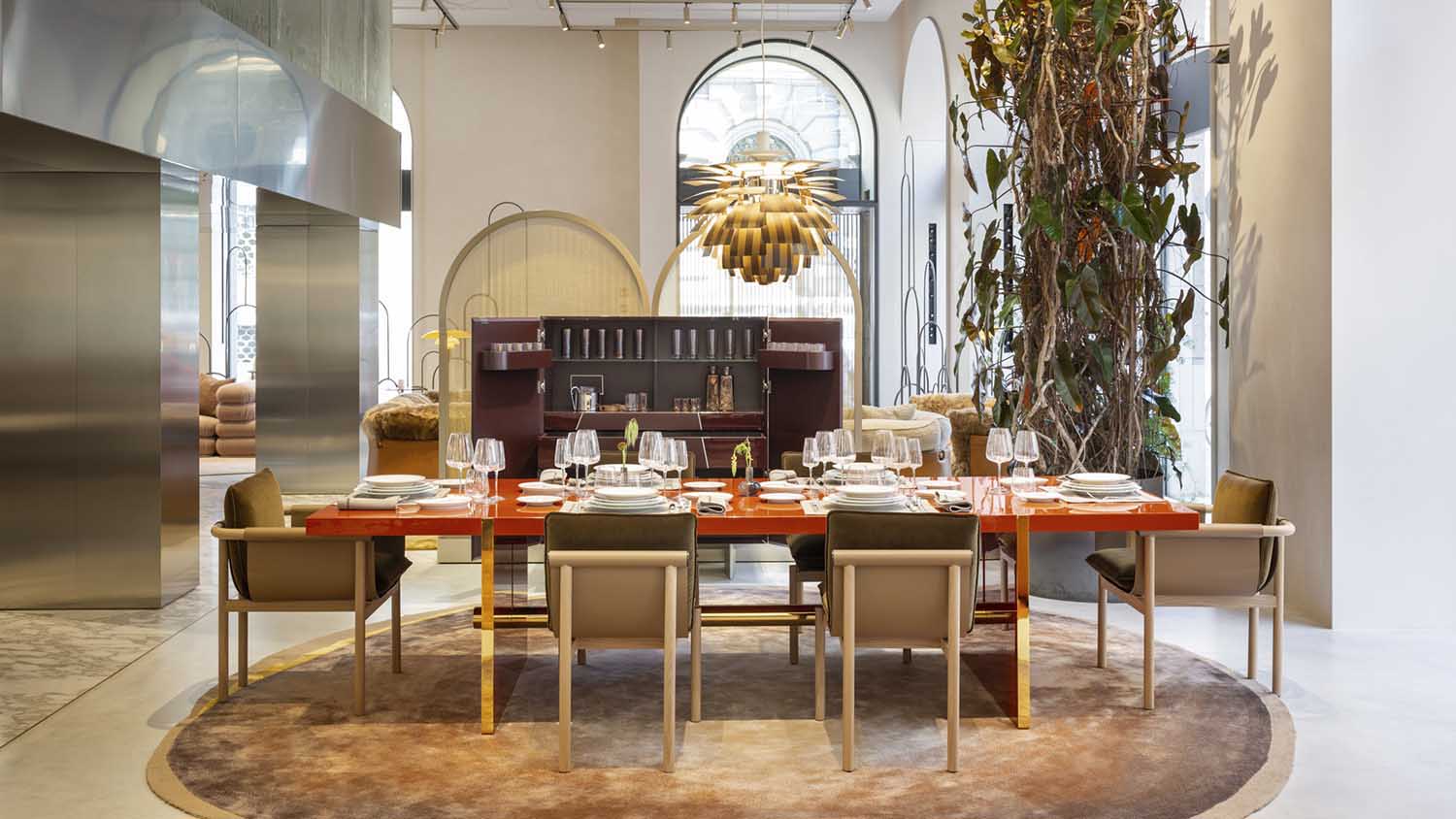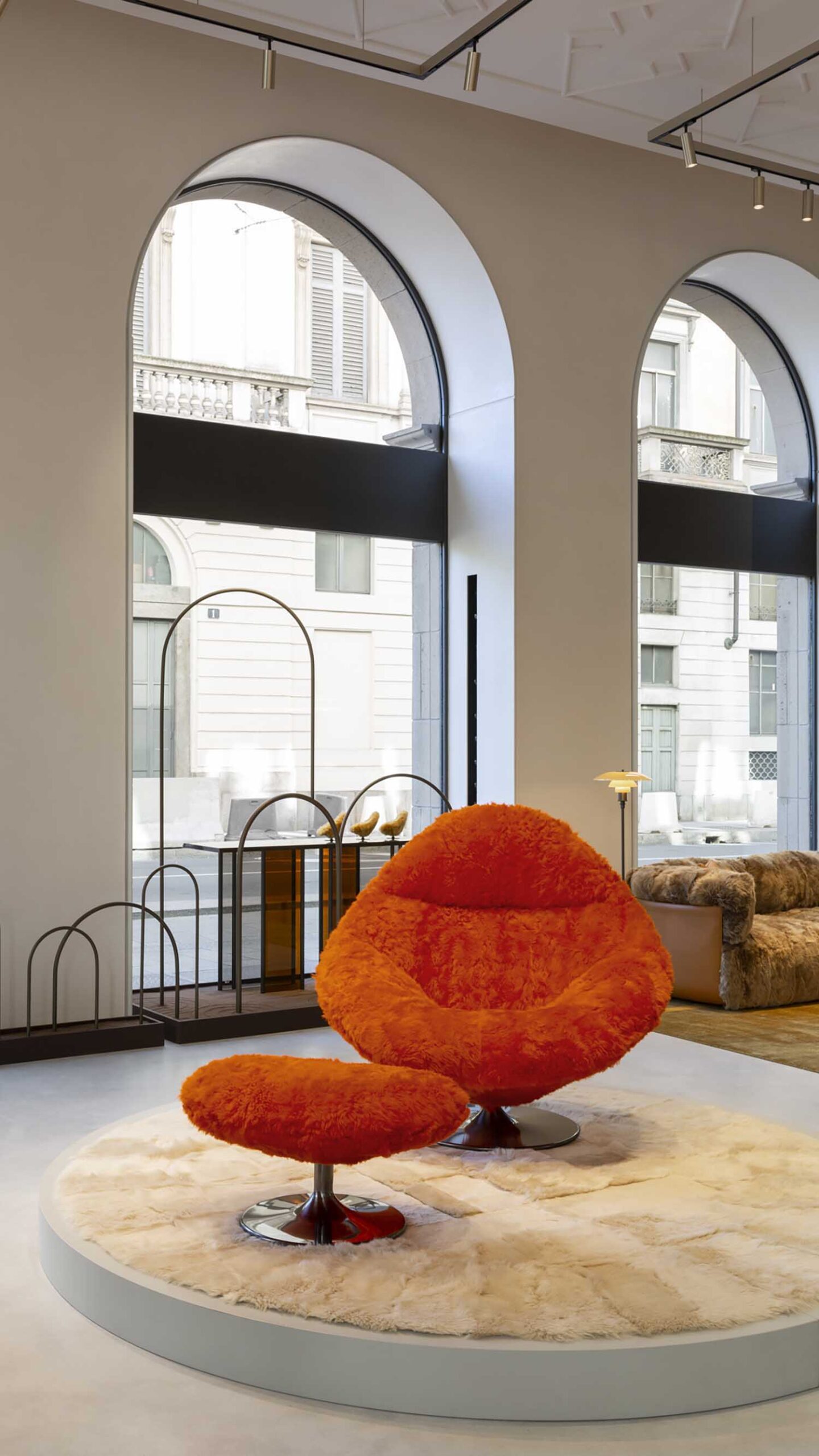 Leather appears frequently in the collection, even only as a little element, paying respect to FENDI's history and skill, which makes the relationship between the two even more clear. a strategy that includes the design world in addition to the realm of fashion. Starting with tobacco and beige and progressing to gentle, subtle greys and pinks, color forms an elegant code.
Three key seating options enhance the new Collection: Three other modular systems with the best possible comfort are Peekasit, designed by Controvento after the cult bag of the same name, Blow Up, also by Controvento, a modular seating component designed after the idea of the FENDI Pequin pattern, and Taiko, designed by Piero Lissoni.
FENDI Casa's lighting collection introduces a new, highly high-level partnership with the historic brand Louis Poulsen with a fresh interpretation of its famous designs. The recognizable Artichoke pendant light is offered in yellow glass with a single petal embellished with the FF logo and metal, both of which have a pattern bearing the FENDI symbol.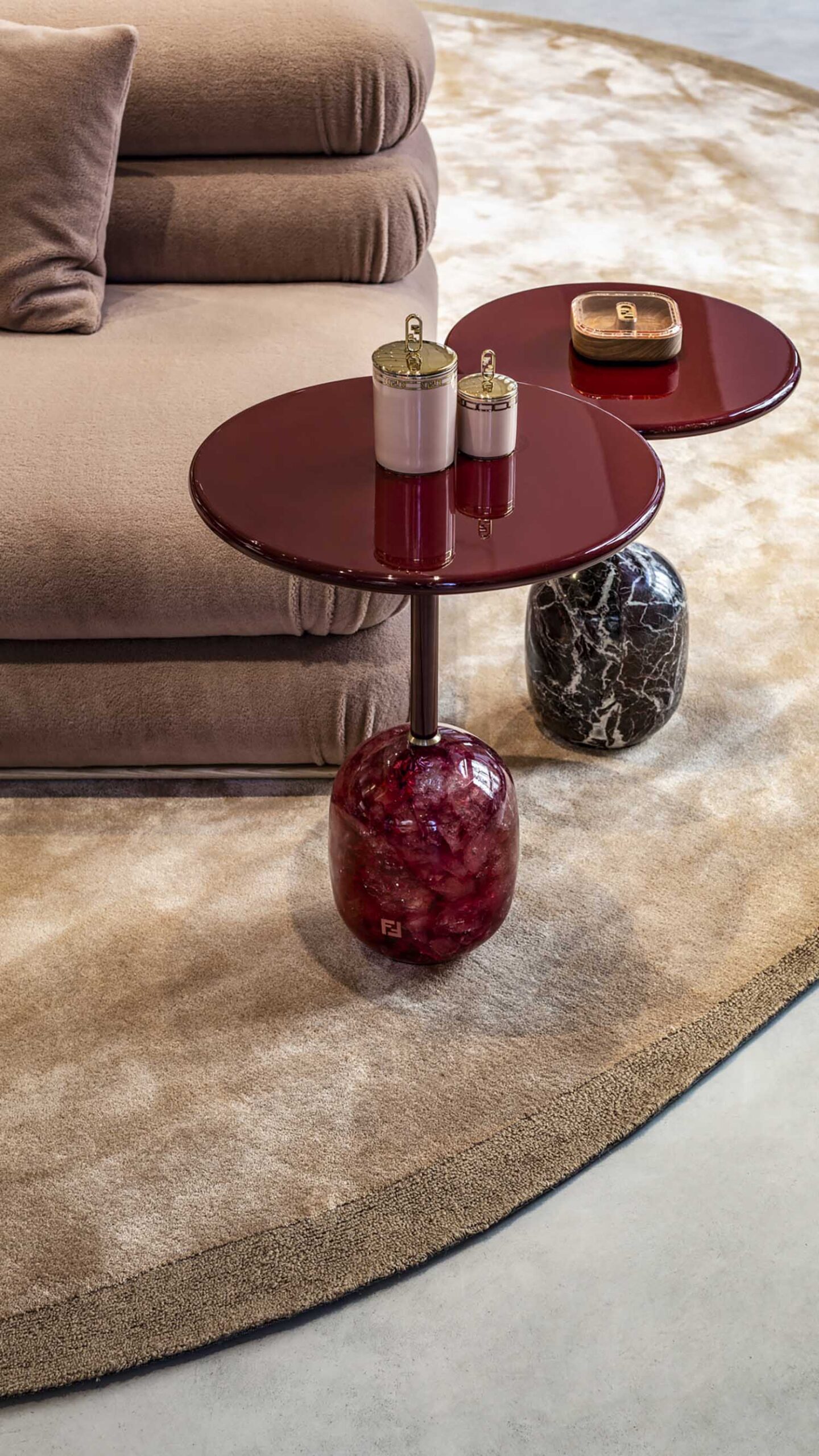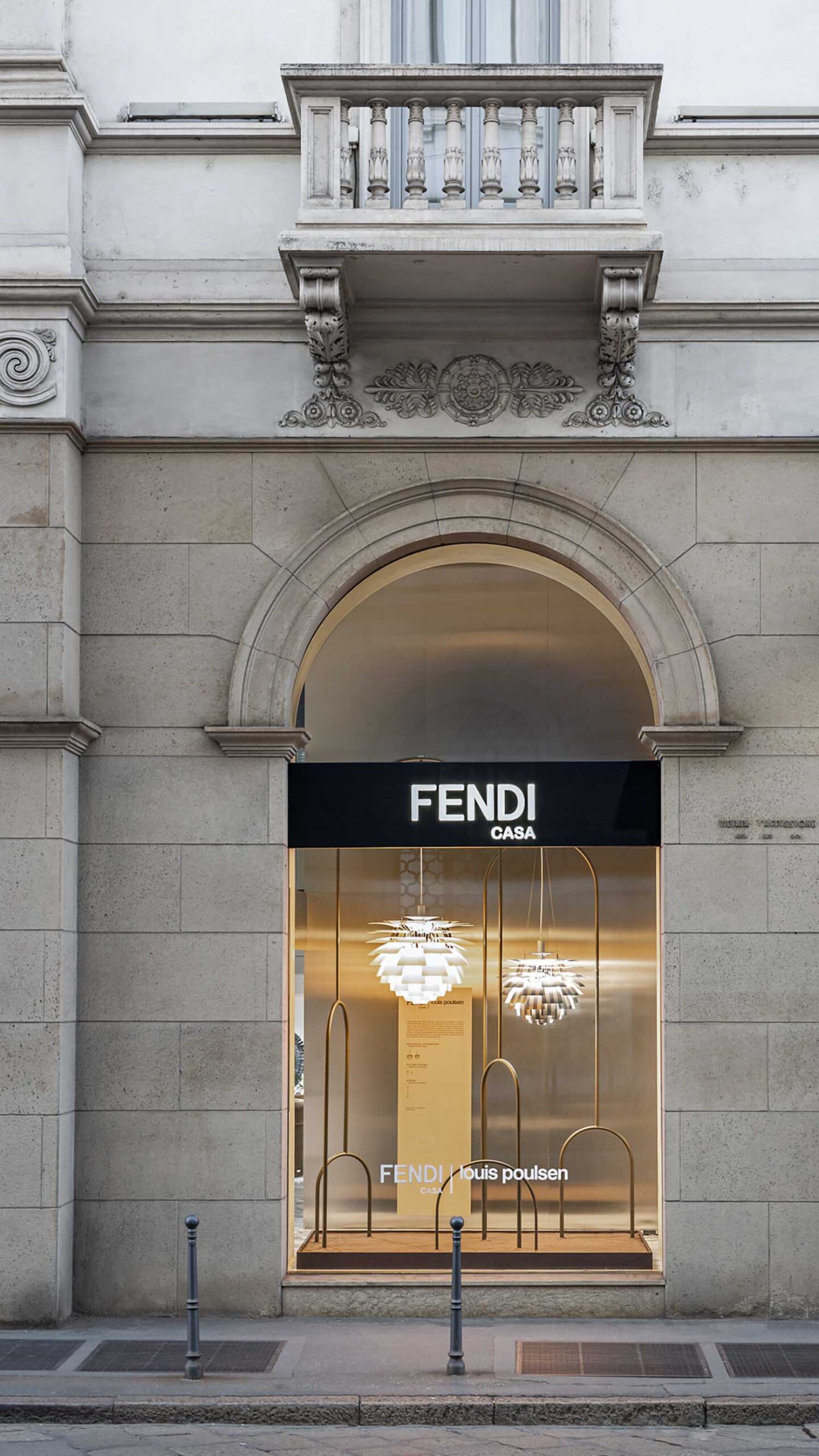 Dutch designer Joost van Bleiswijk used the arch motif as a starting point for creating the display windows. His design involves placing steel pieces one after the other over a ground of brass and sand to create a serpentine line that passes through and encircles the space.As a result of the emergence of a vocabulary that unites fashion and design, an aesthetic philosophy steeped in history, refinement, awareness, continuing aesthetic innovation, and exceptional workmanship is introduced into the world of the home. a route that shapes a seductive notion of fashion.
Find out more on Fendi Casa: www.fendicasa.com