Estudio Montevideo has recently completed works on this stunning mixed use complex in Córdoba, Argentina. The Central Club offers a variety of amenities, such as a bar, restaurant, coworking space, gym, spinning studio, locker rooms, nail salon, and professional paddle tennis courts. Take a look at the complete story after the jump.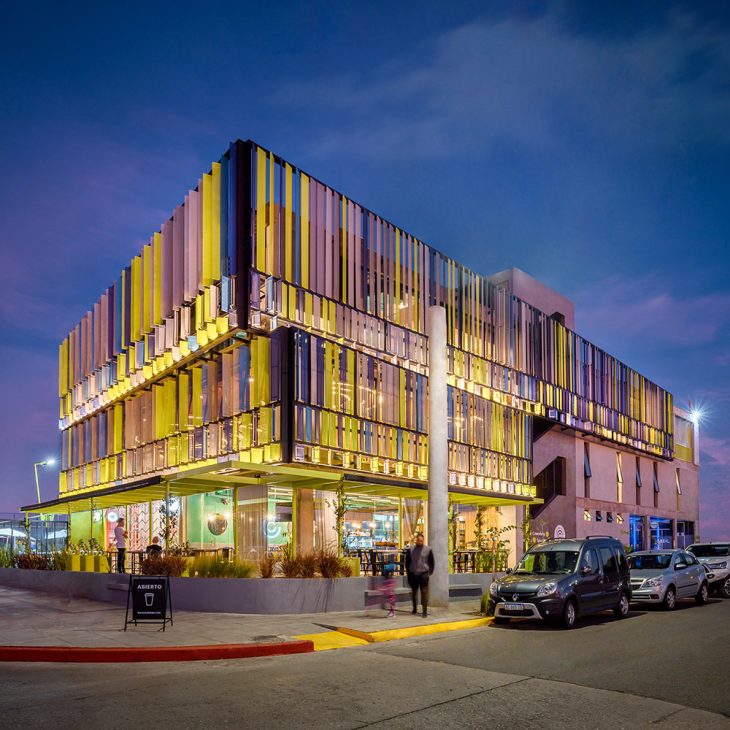 From the architects: Designing a space that emanates movement, action, energy, contemporary, and fresh feeling from an existing structure was the goal; this was accomplished by suggesting a new programmatic arrangement and the overarching identity that characterizes Central Club.
A great risk BRAVE ALGO ASI to cold and strong colors is proposed, with blue, orange and green being the protagonists throughout the project. This color palette also works as a generator of a sense of belonging and community with the club, while reinforcing the identity of the brand in the space, together with the use of the figure of the circle and the palette of materials.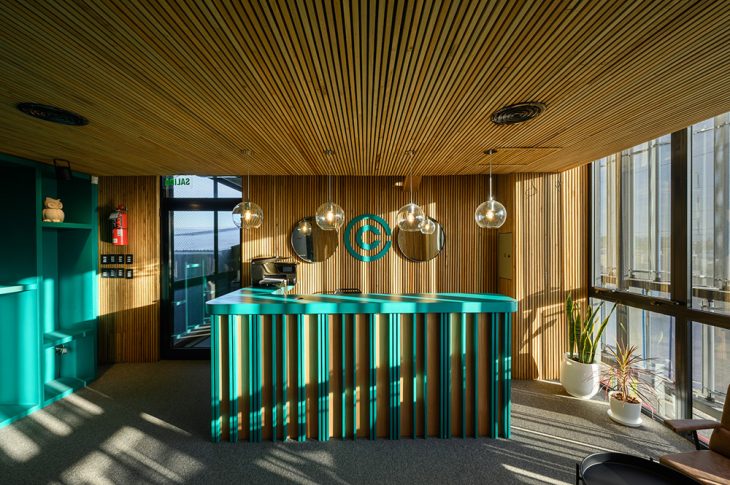 Another of the searches was to generate a warm environment that contains the members of the central community, with which the vegetation and wood are constituted as one of the materials present also in all the spaces to cushion and accompany the contrast given by the colors.
When dealing with the contemporary character of Club Central, another of the resources we took was the use of microcement and lighting that appears linear, in circles and in neons that give the space that high tech, minimalist and fresh imprint.
The proposal takes a shared identity, within which each area has its particularity. The areas are intervened from elements with strong colors that are repeated throughout the project such as the perforated sheet metal cubes, the aerial intervention in the pergola. In addition, a ceiling with rectangular acoustic plates is proposed in the bar. The offices were designed with a warm atmosphere, given by the presence of wood, in which the furniture and the electrical and lighting installations give it a touch of contrasting turquoise.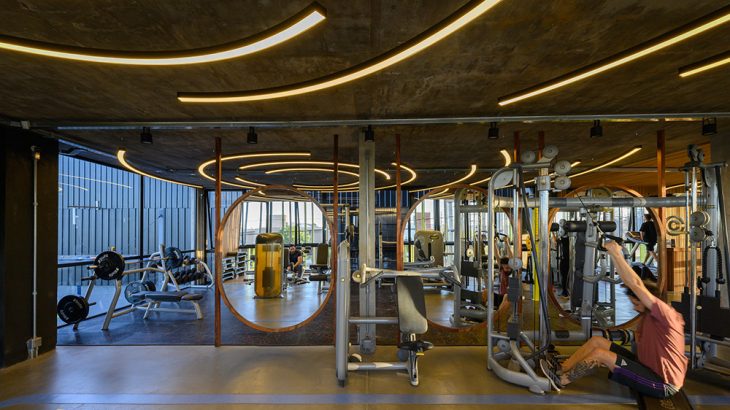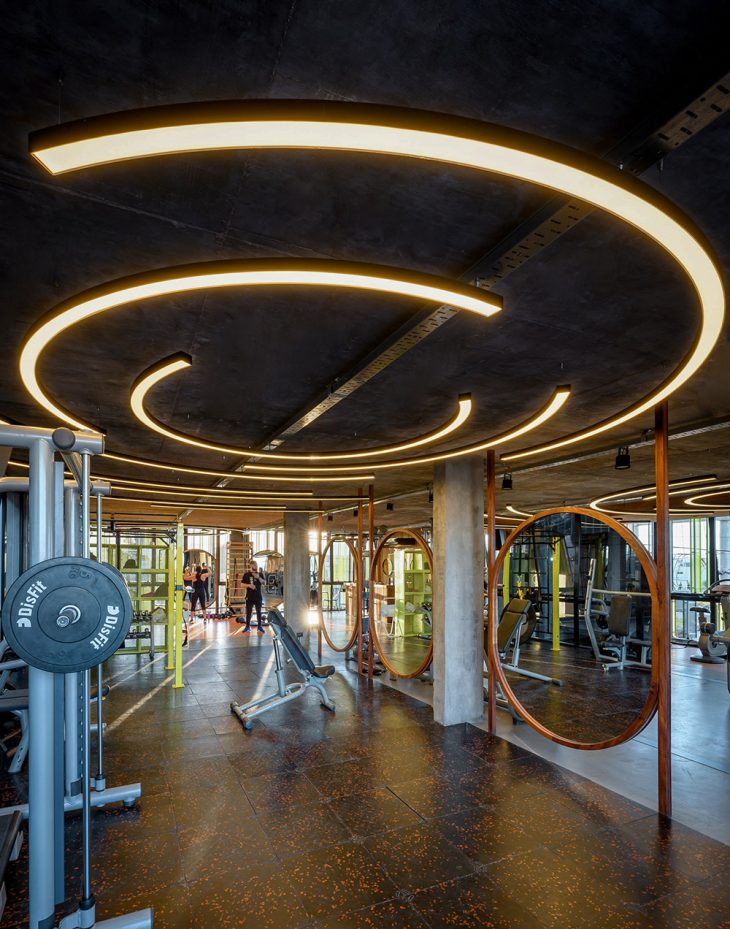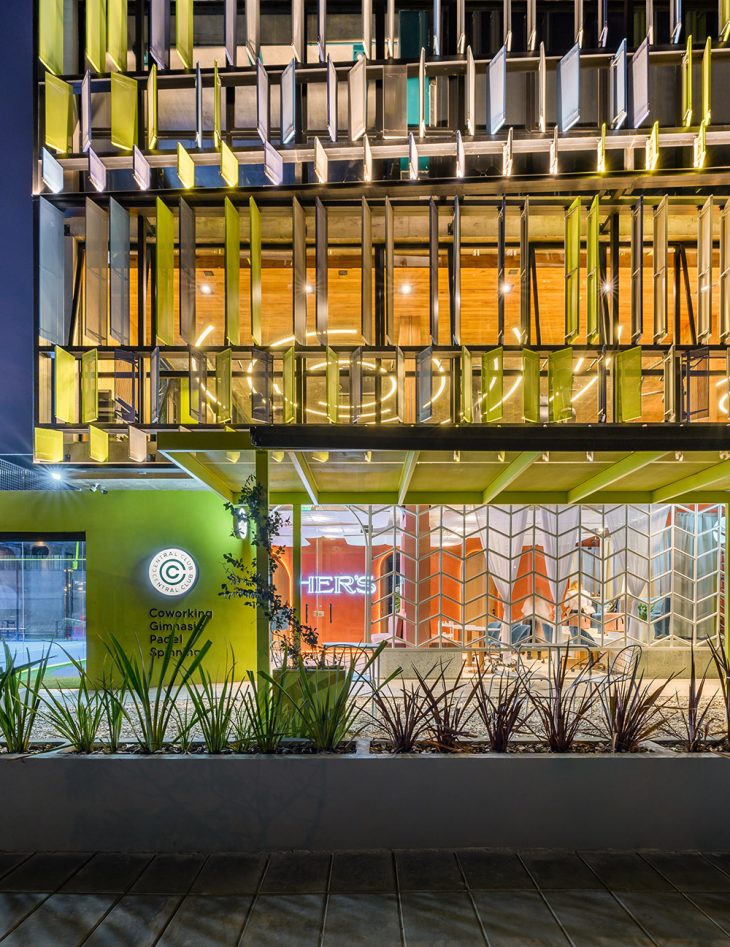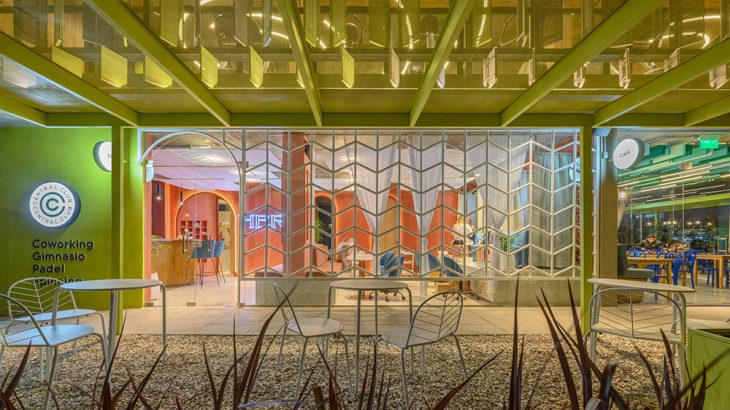 The design of the facade is based on the premise of taking the Club outwards, marking itself as a landmark that suggests what is happening inside to the outside, giving character to the area without going unnoticed.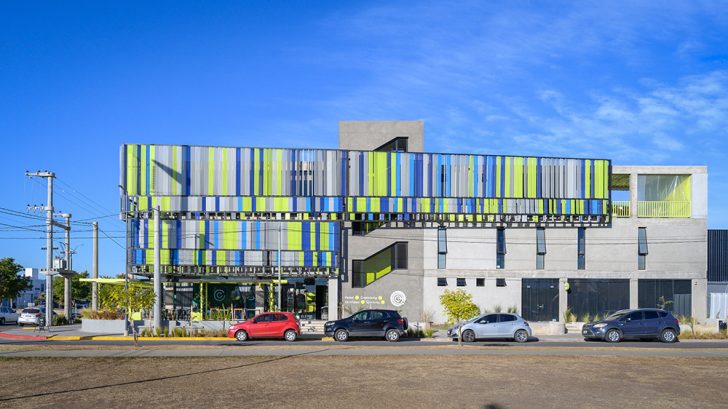 Project Name: Central Club
Architecture office: Estudio Montevideo – www.estudiomontevideo.com
Country: Argentina
–
Completion year: 2021
Surface: 2615m2
Country: Córdoba