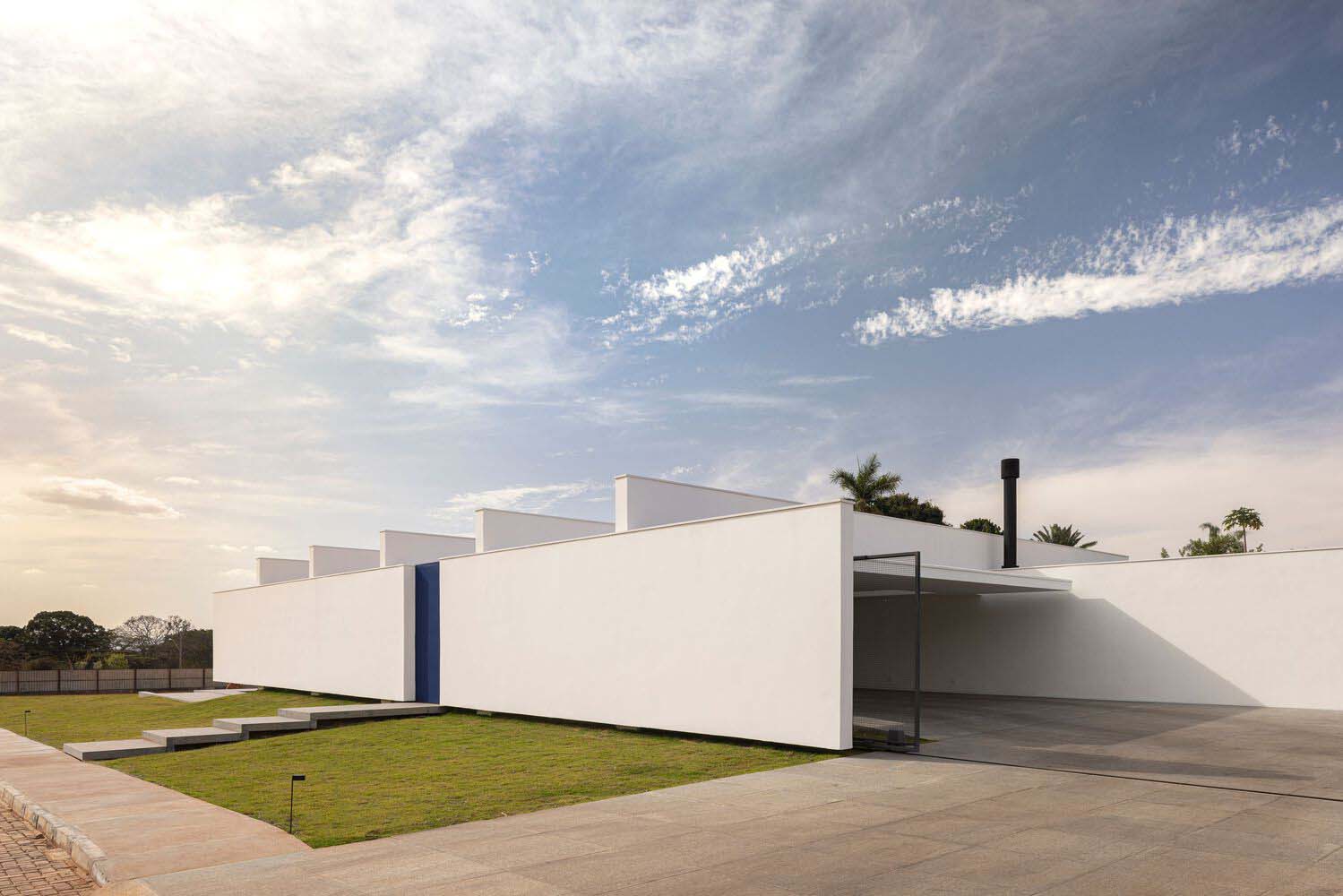 BLOCO Arquitetos have recently completed works on their latest residential project in Brasilia, Brazil – Galeria House.
The gallery,which is the home's main room with a 12-meter-wide ceiling span, is supported by five large inverted beams and houses the majority of the family's artwork collection. It serves as a hub for the living, dining, kitchen, balcony, and garage rooms.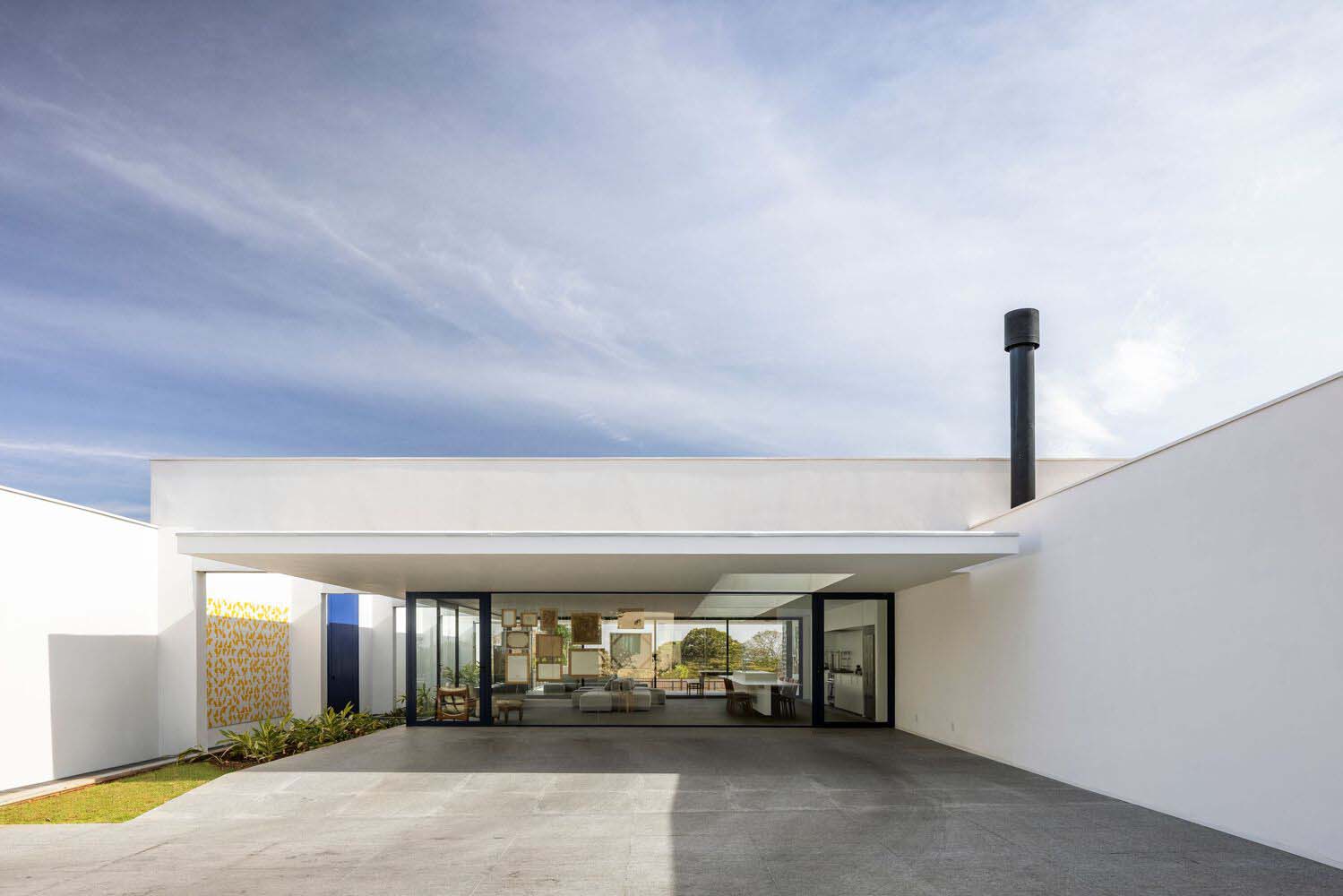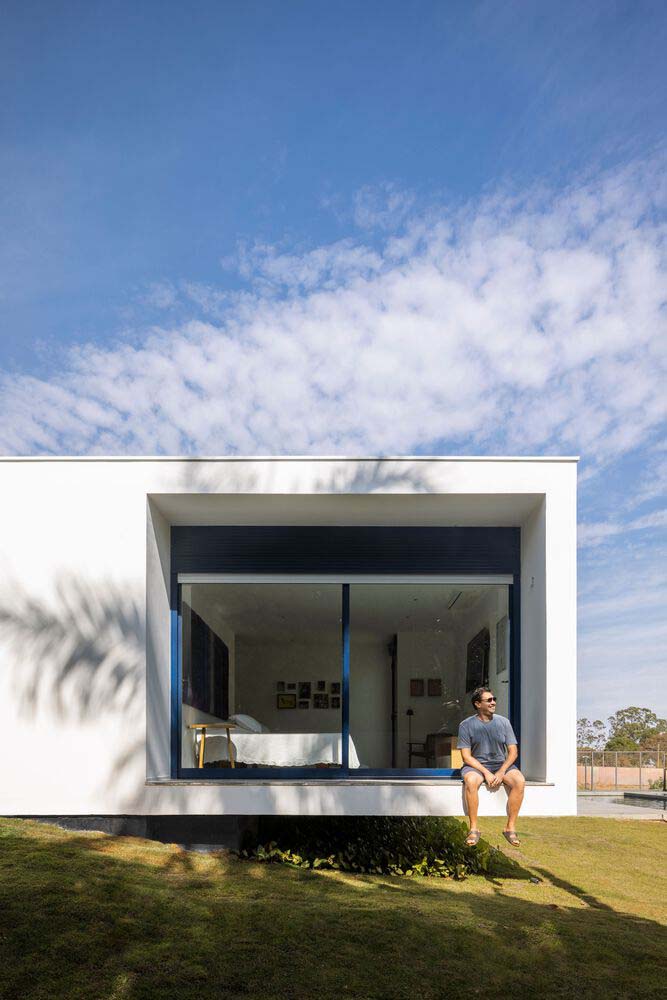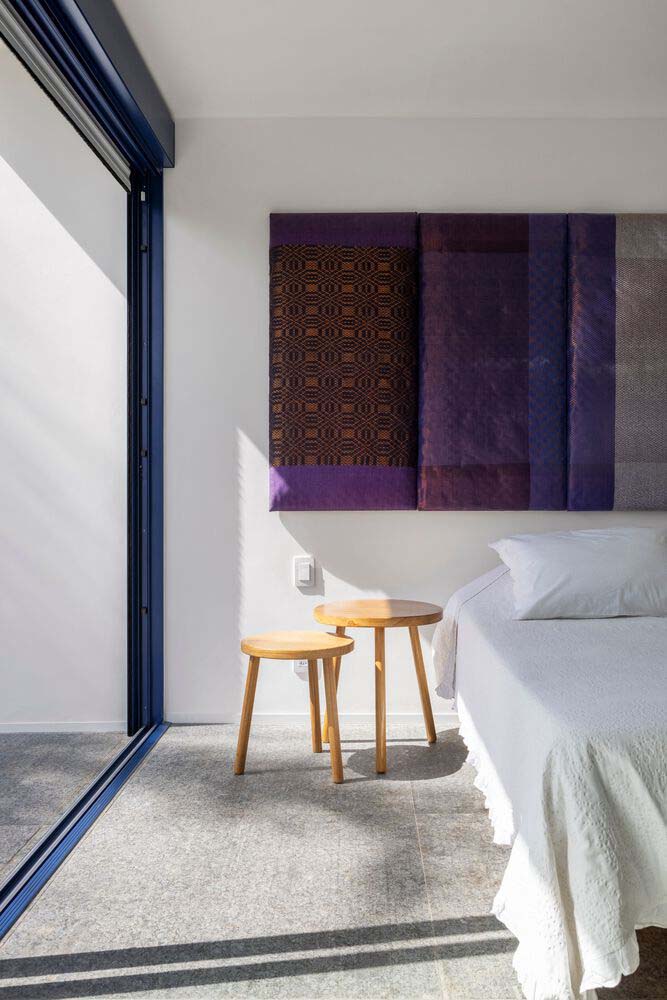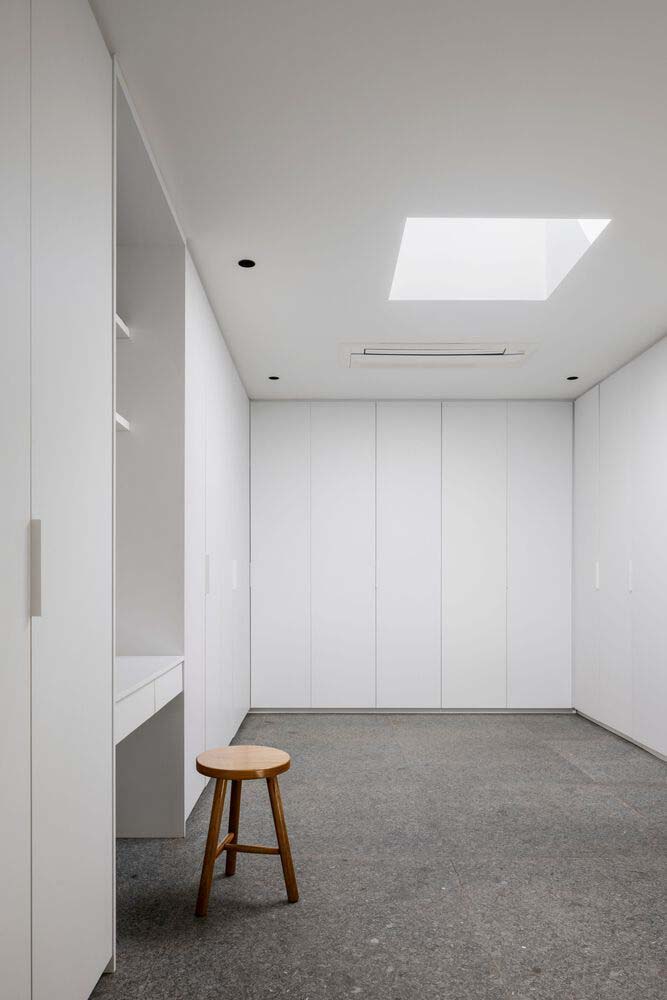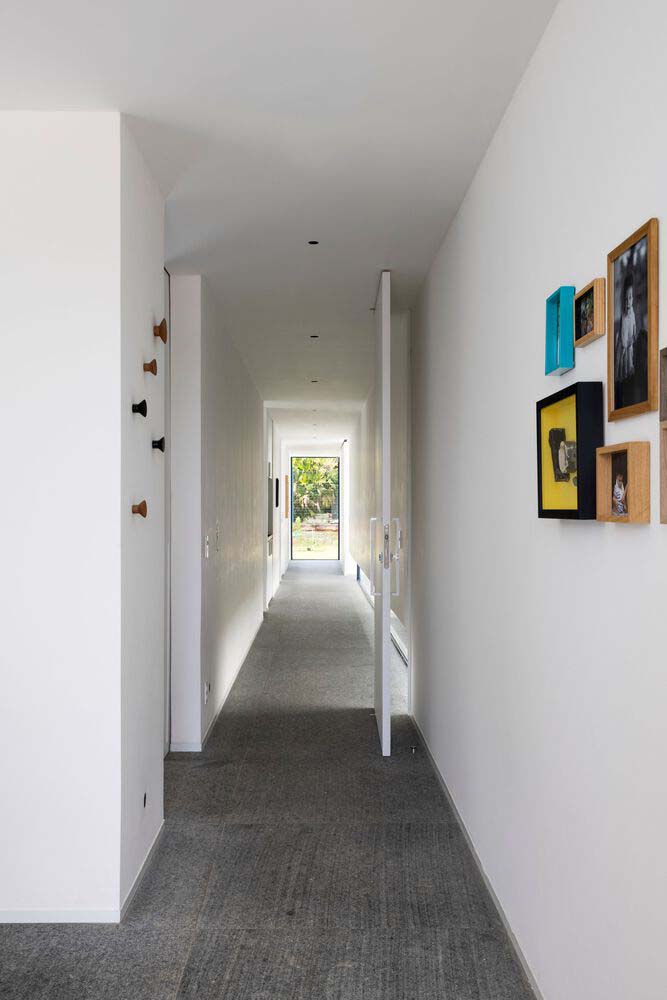 A sizable wall that is supported by the same pillars on one side of the main beams shields the glassy sides and frames from excessive sunlight. The open space between it and the frames, where an open garden is positioned, allows indirect natural light to enter, yet it serves the purpose of blocking the direct afternoon heat during its warmest period. The remainder of the area is additionally shielded from direct sunlight by the frame and eaves setbacks.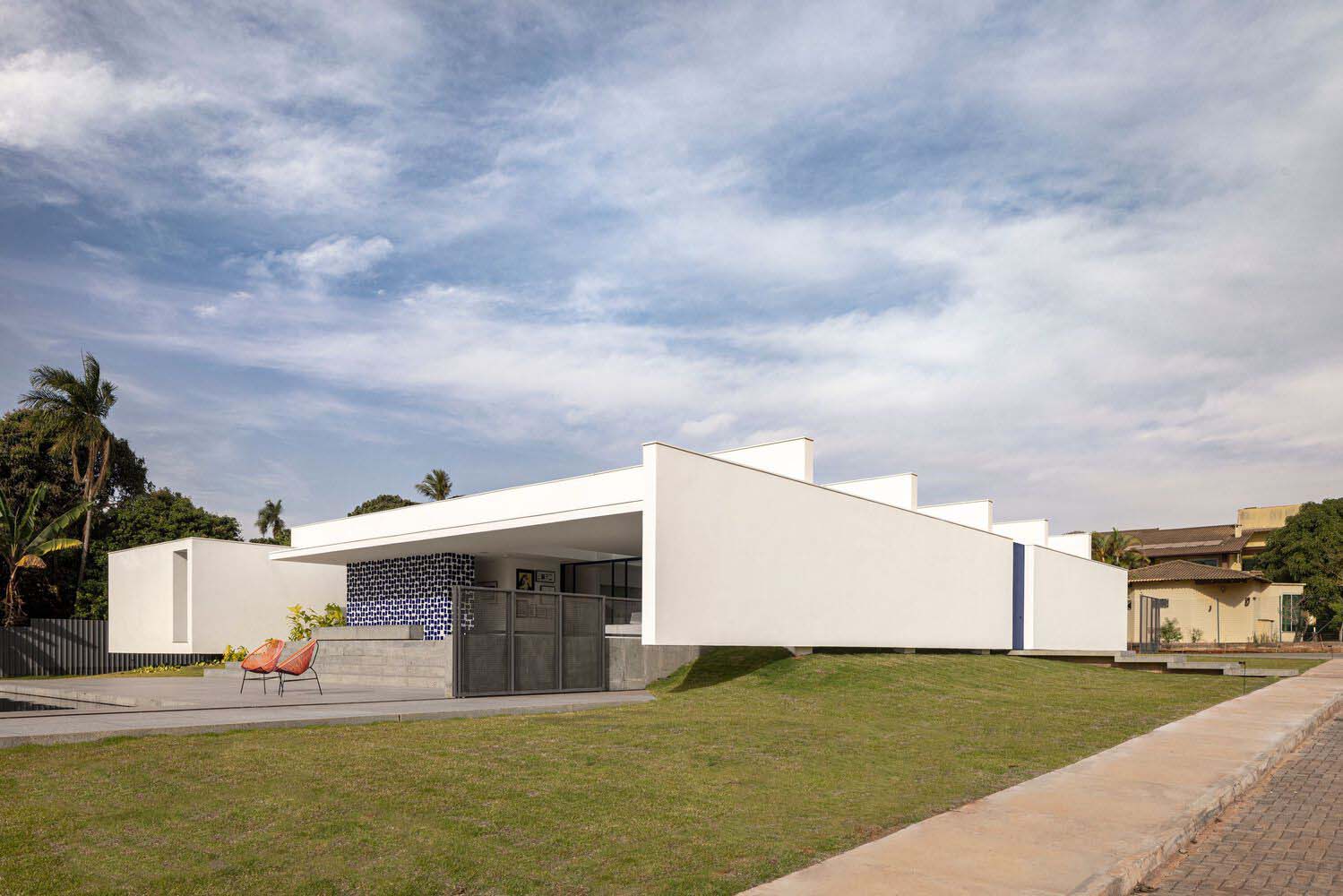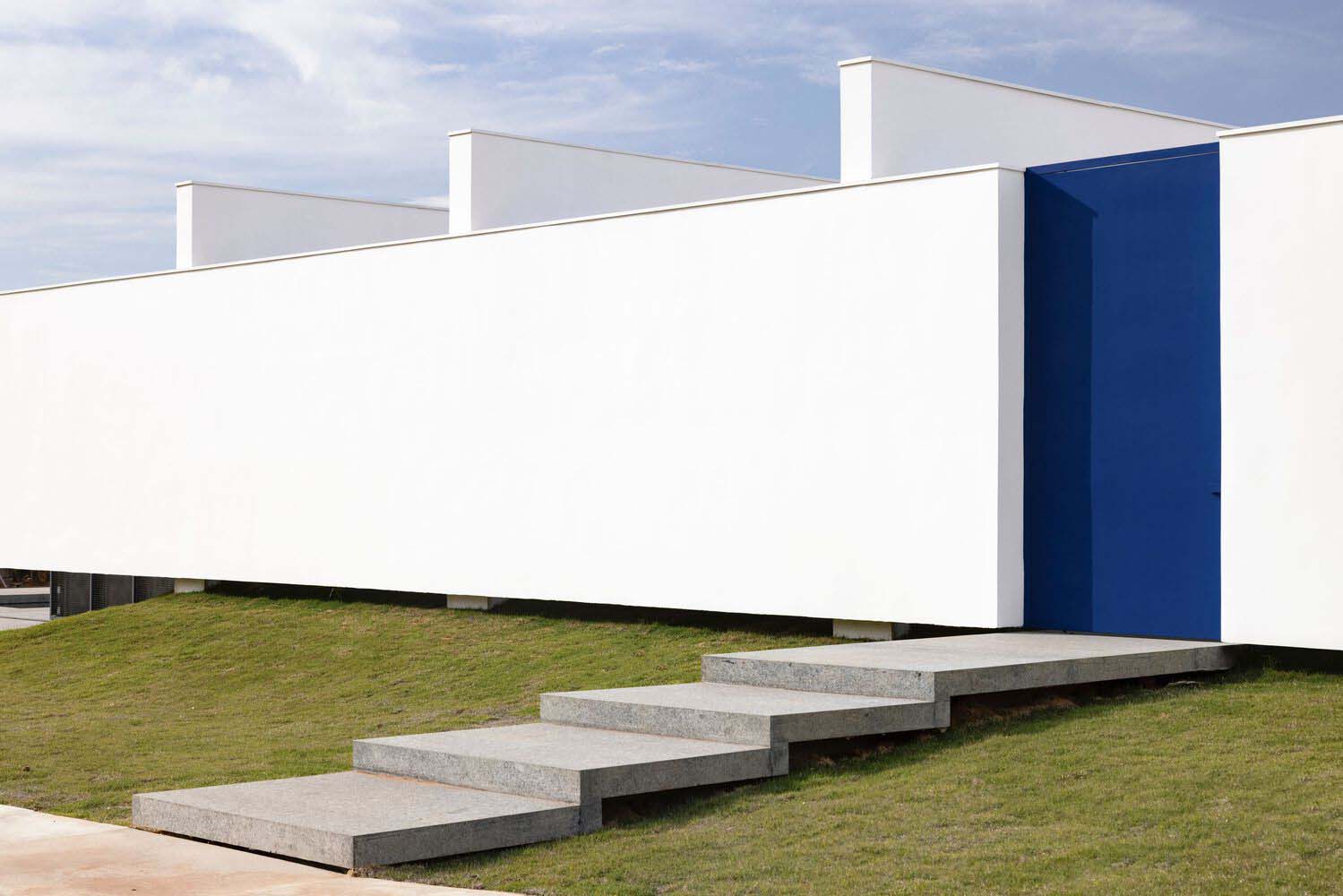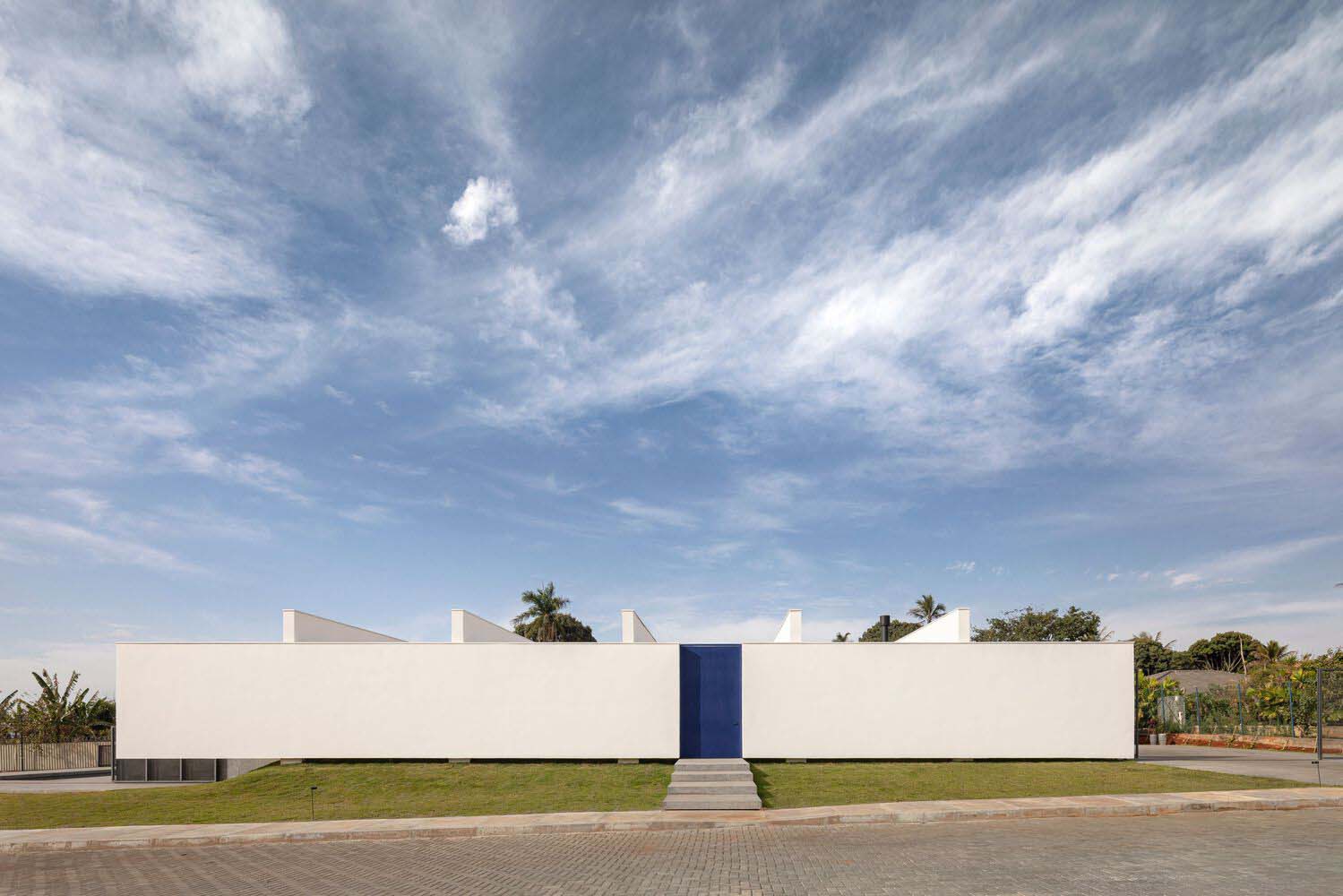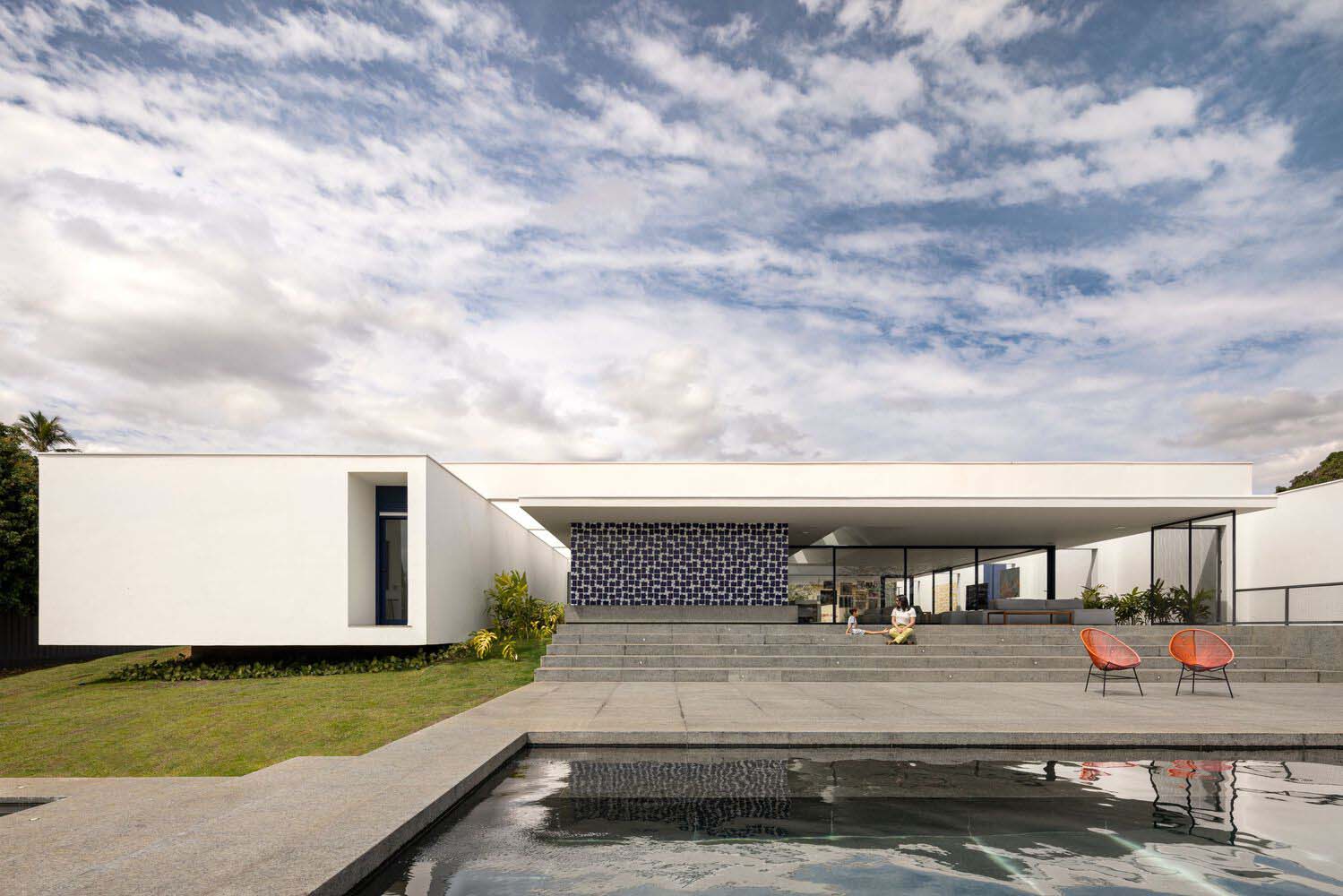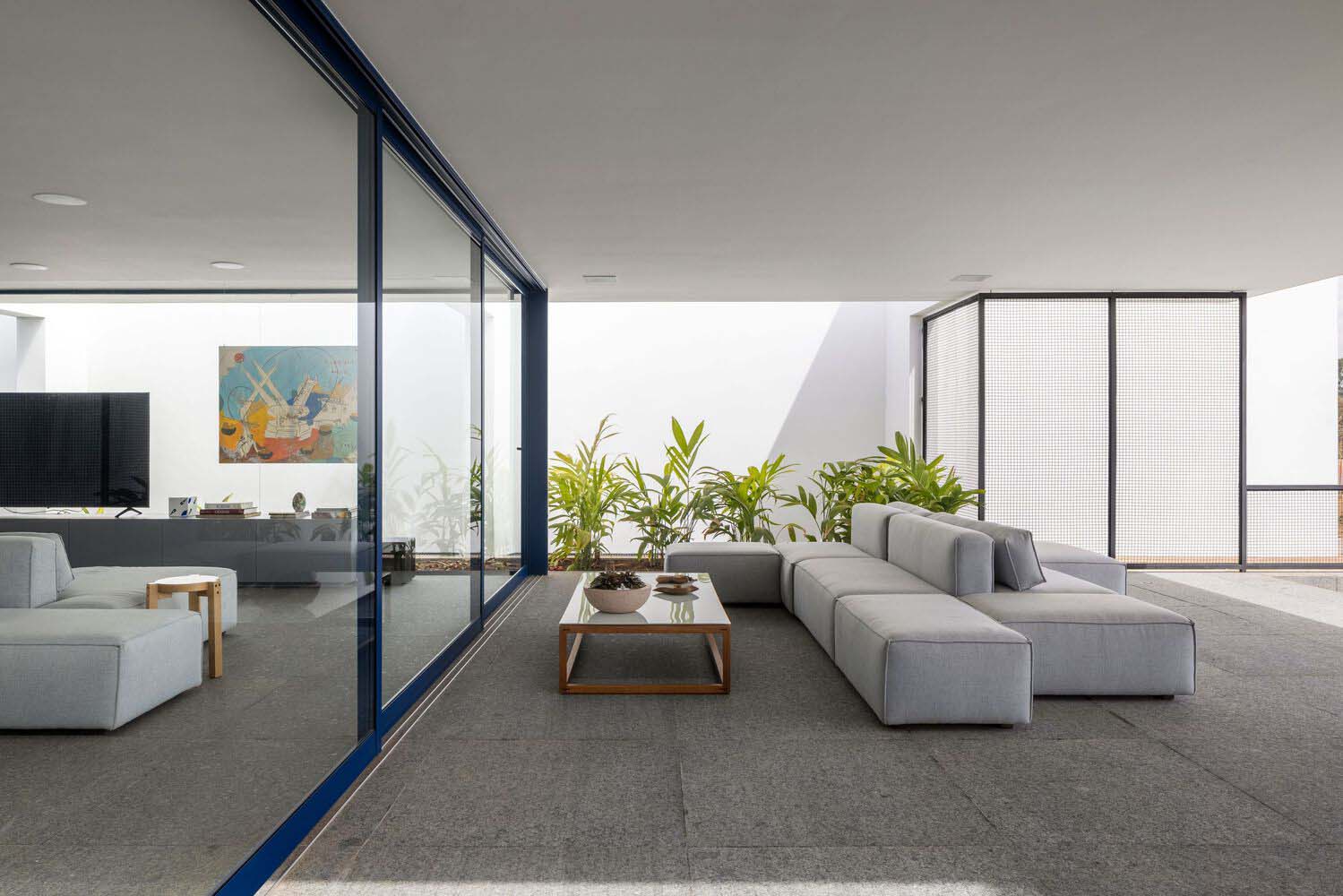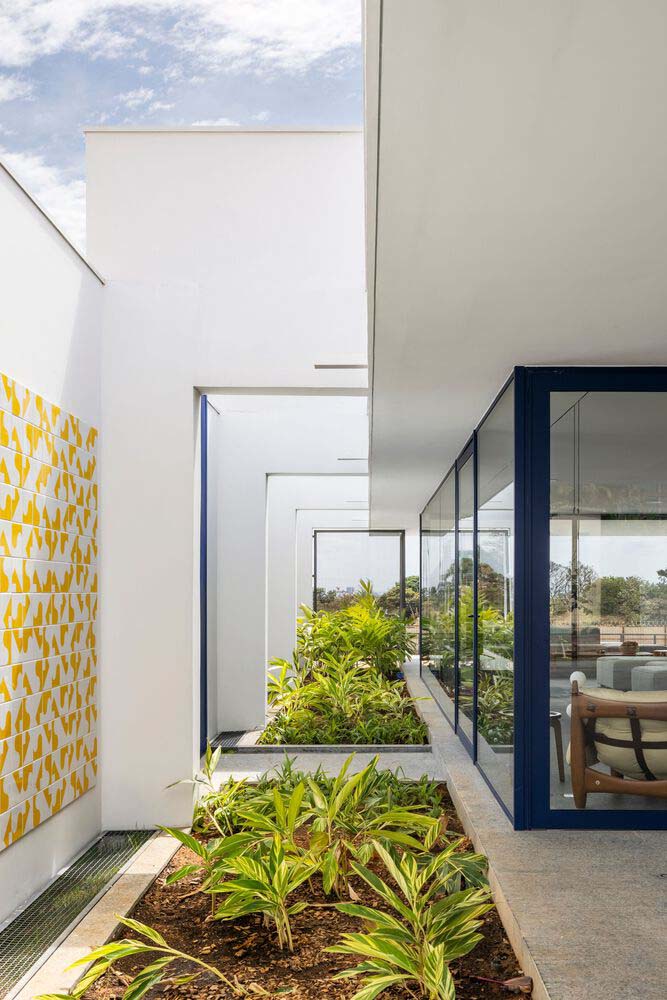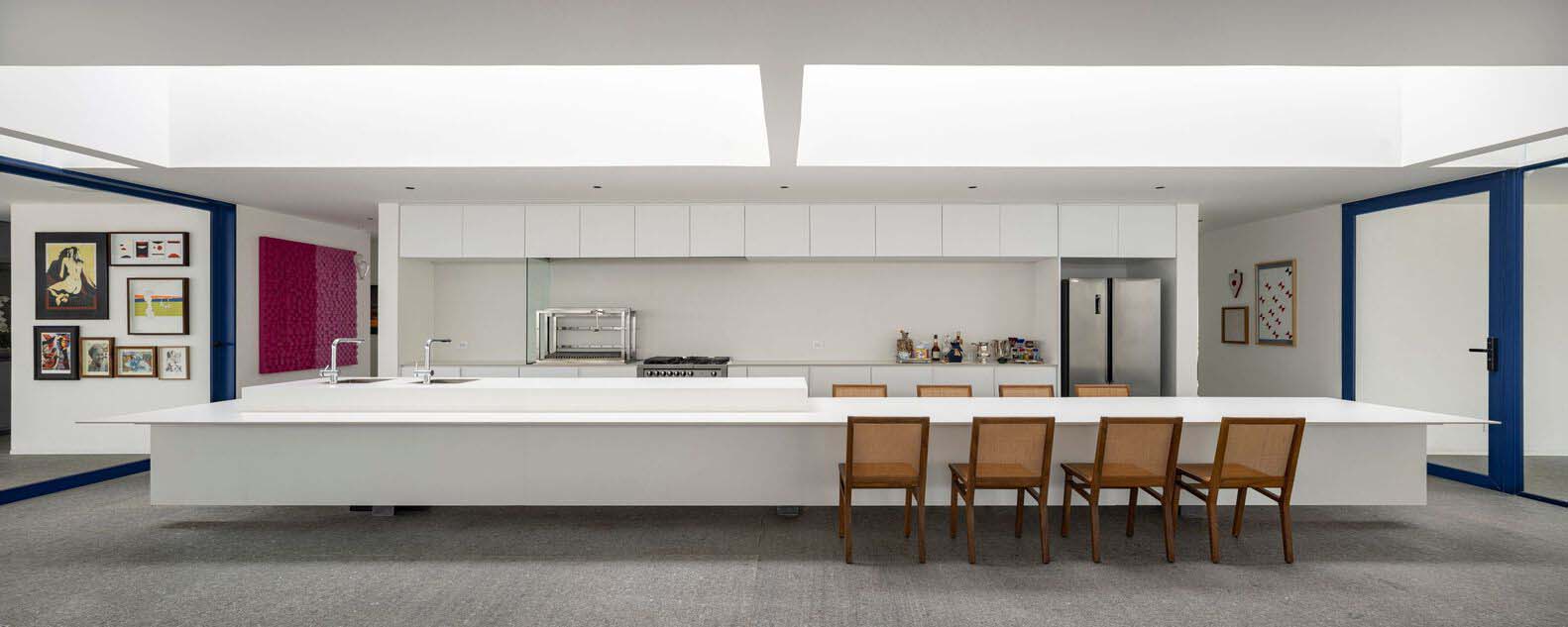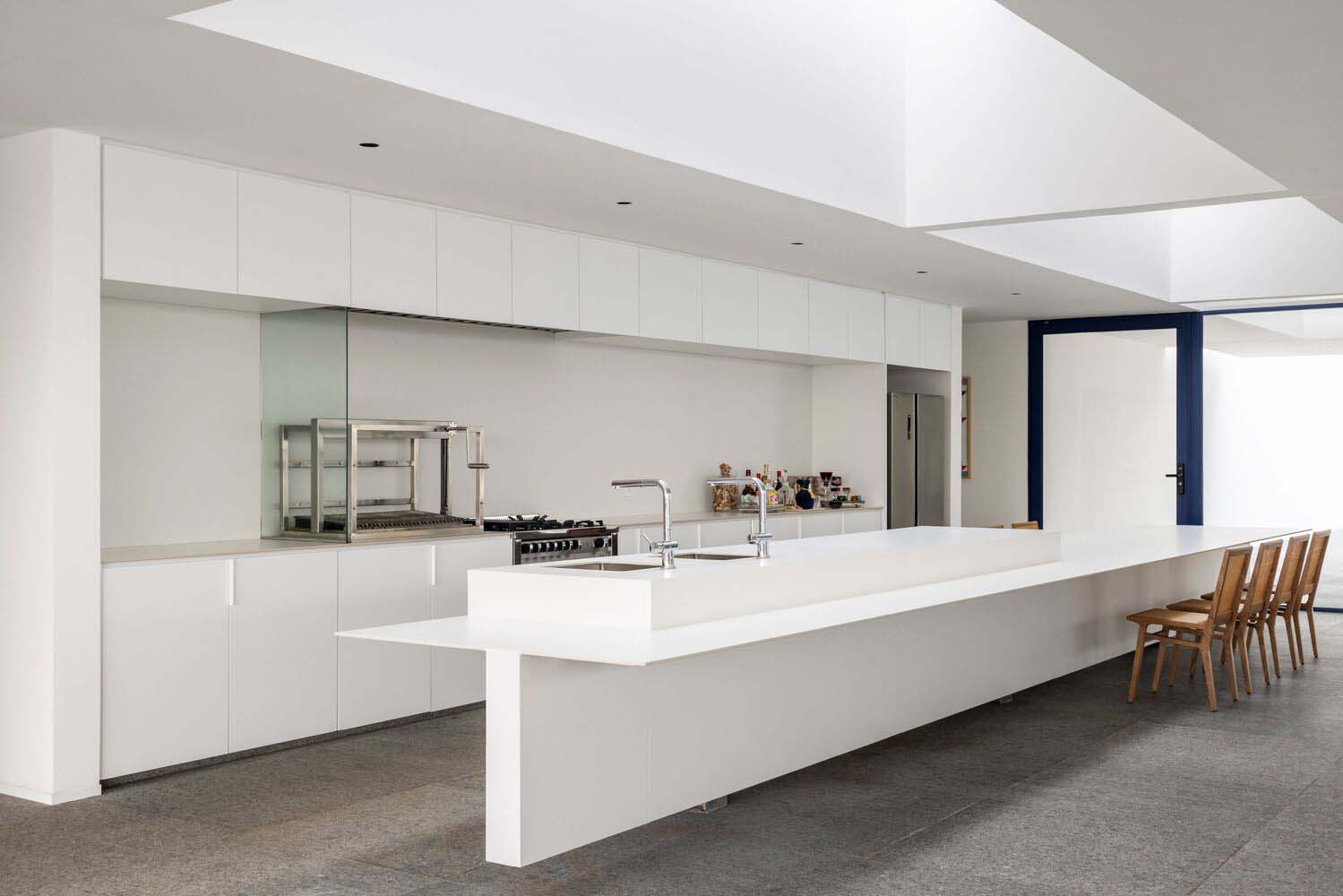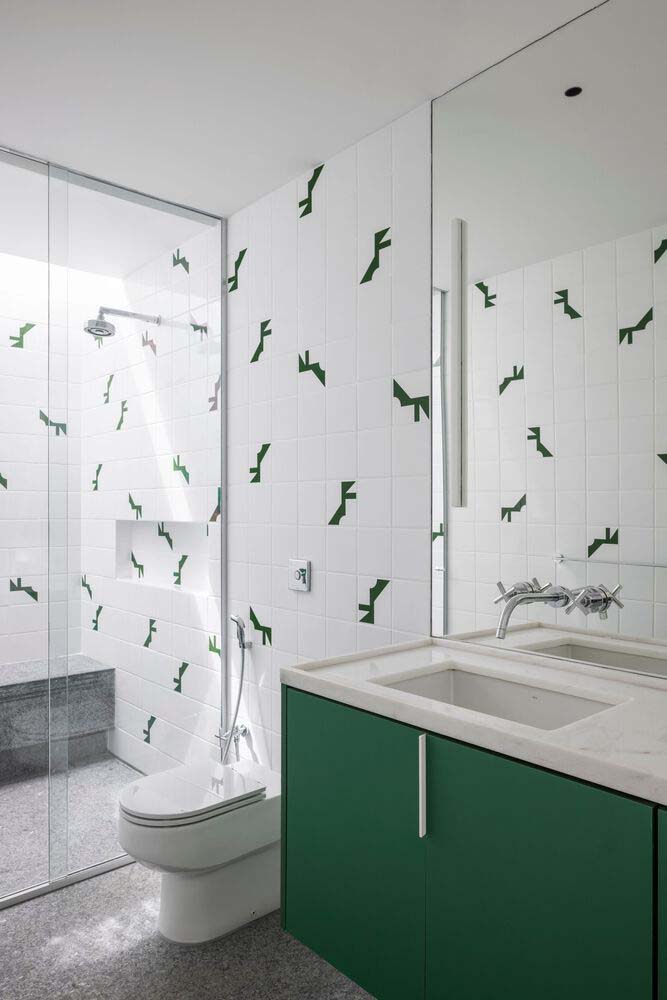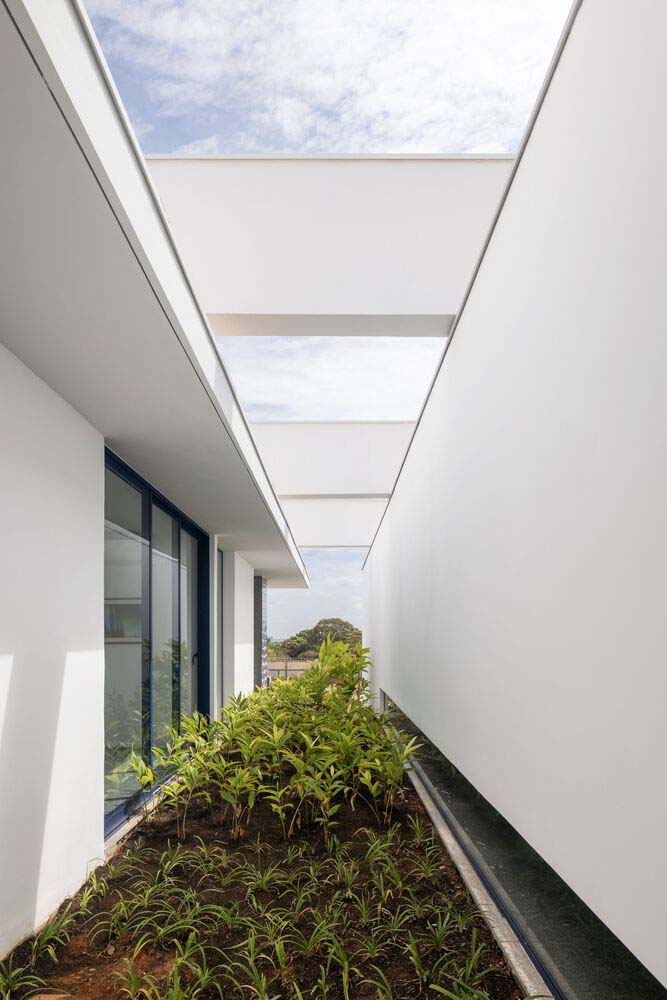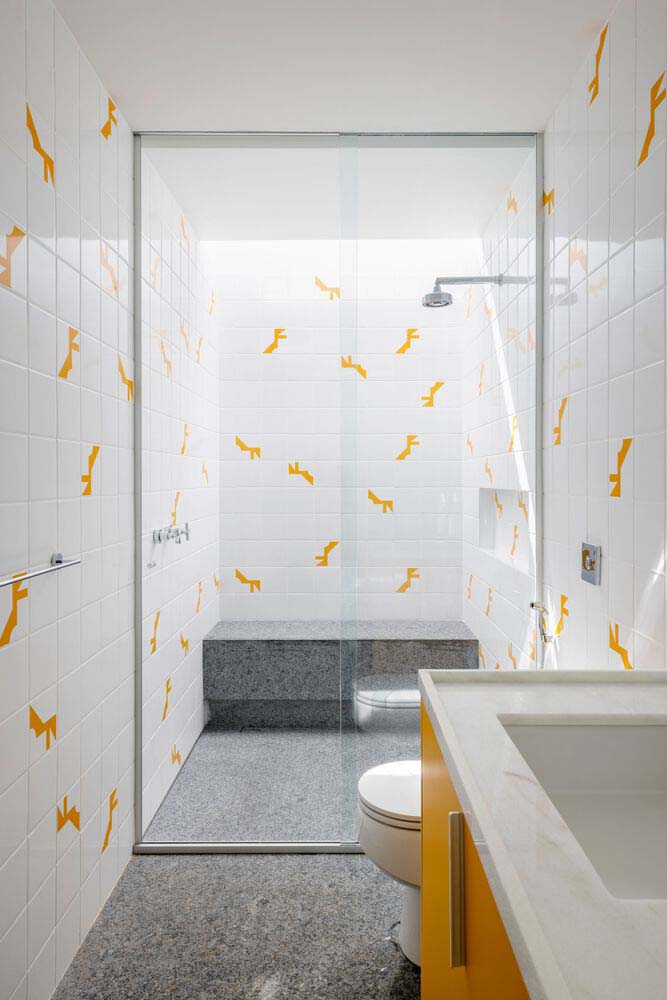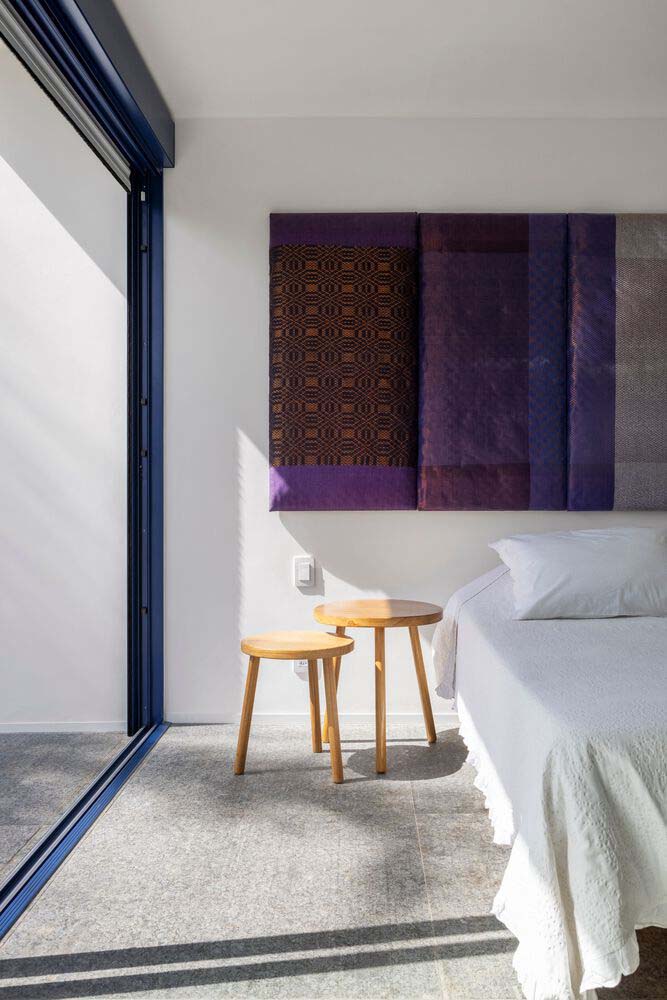 Two major blocks make up the plan's structure, with two uncovered linear gardens placed in between. The first one is placed between the sun protection wall and the frames of the central living room and is closer to the street. The pavilion and social area are separated from the rooms of the house by the second garden.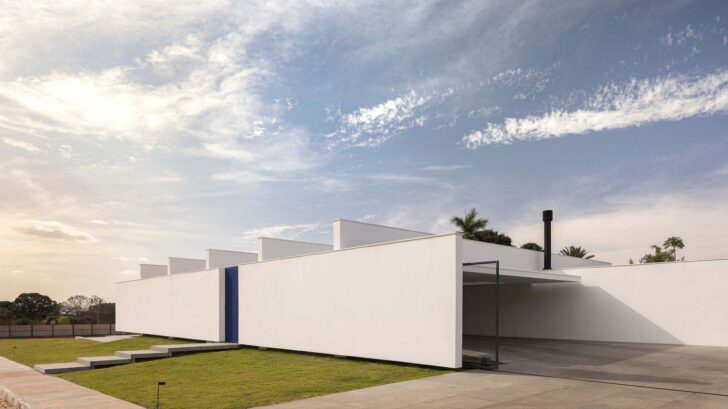 Project information
Architects: BLOCO Arquitetos
Area: 600 m²
Year: 2022
Photographs: Joana França
Lead Architects: Daniel Mangabeira, Henrique Coutinho, Matheus Seco
Coordination: Victor Machado, Giovanni Cristofaro
Construction: NGB Engenharia
City: Brasilia
Country: Brazil
Find more projects by BLOCO Arquitetos: www.bloco.arq.br