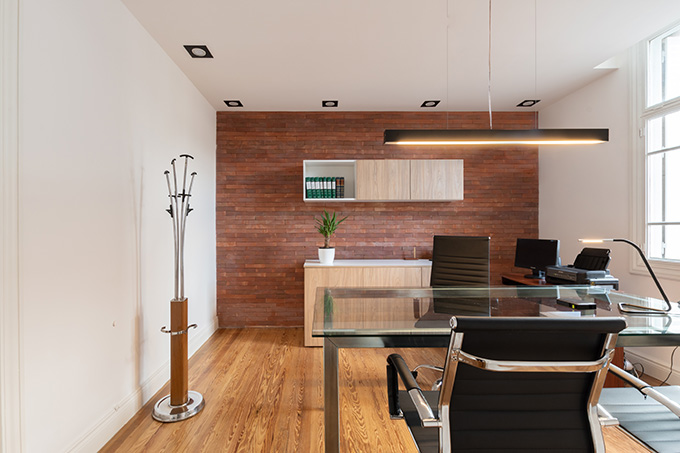 EMZ Arquitectos designed this innovative office located in Córdoba, Argentina. Take a look at the complete story after the jump.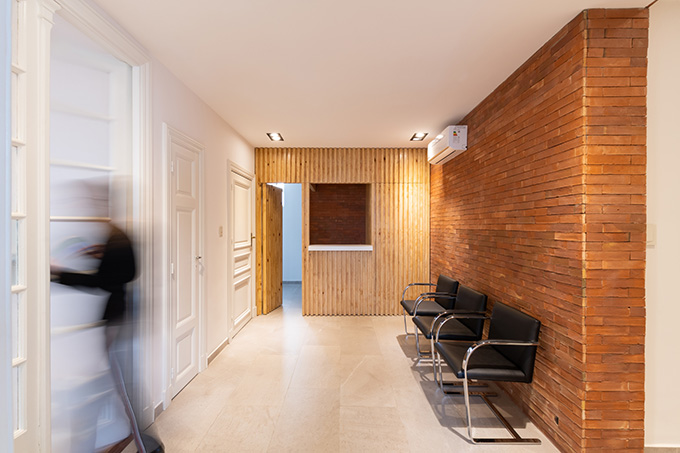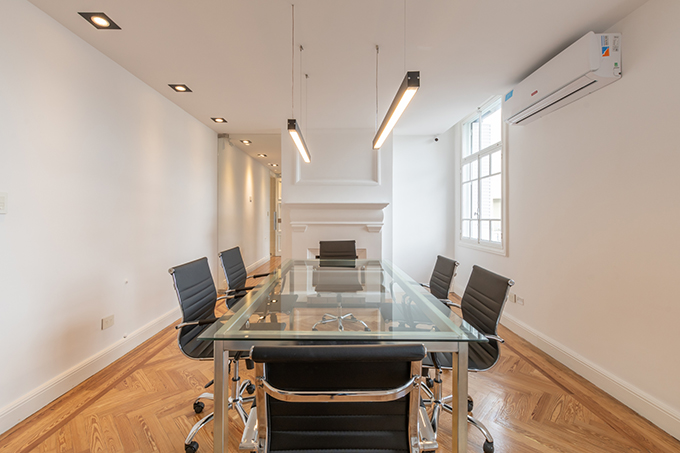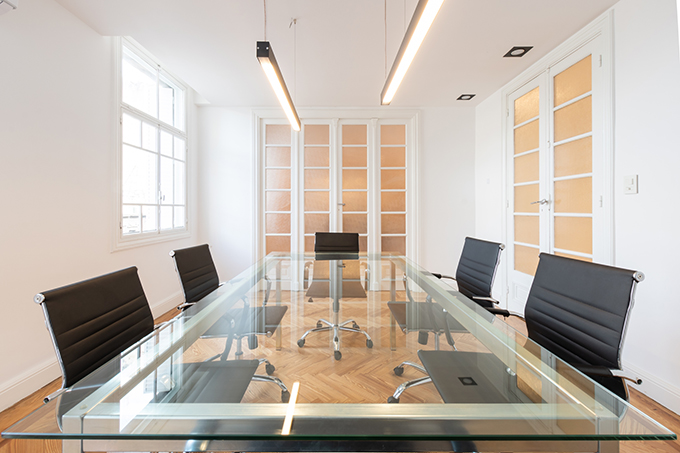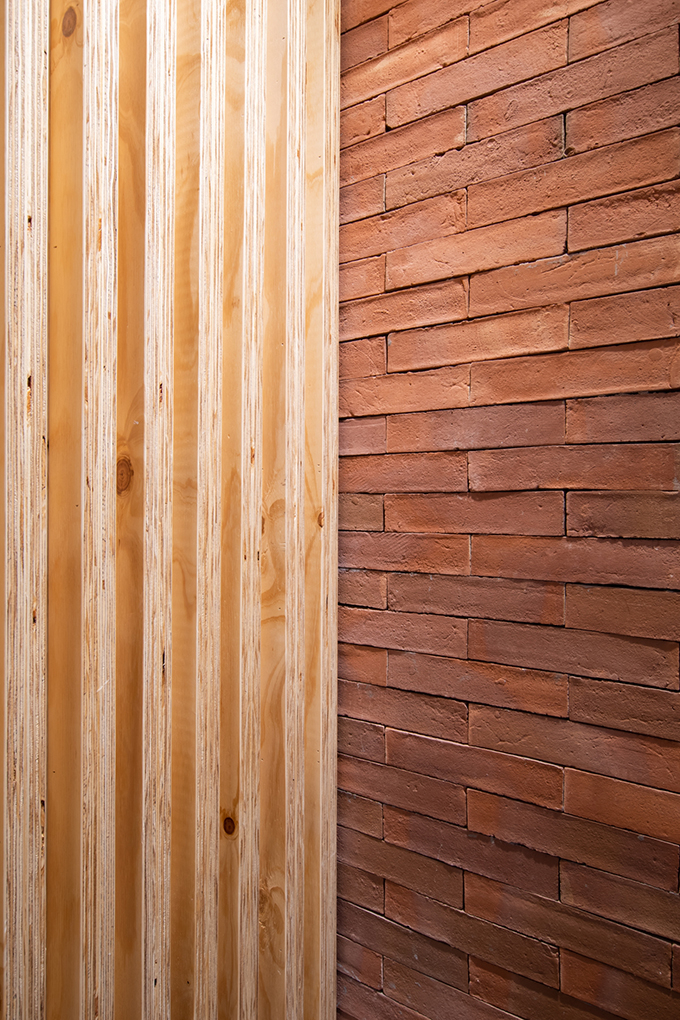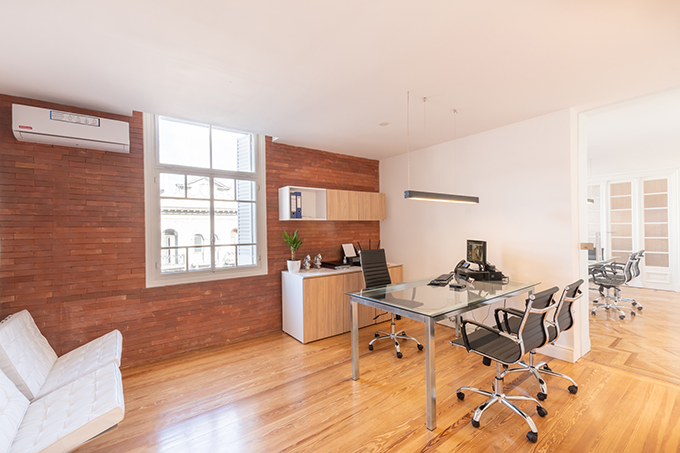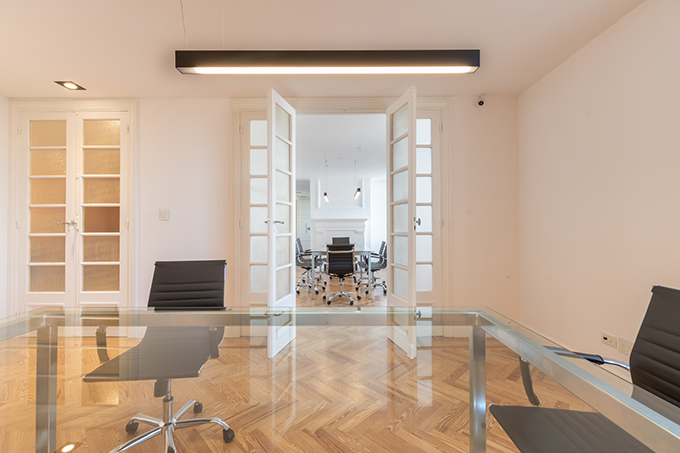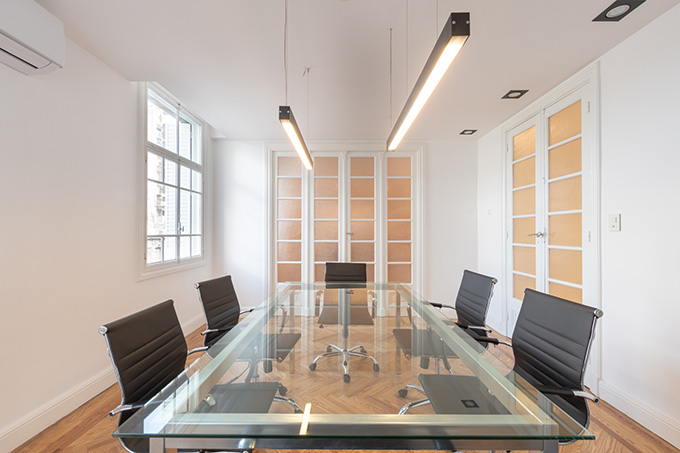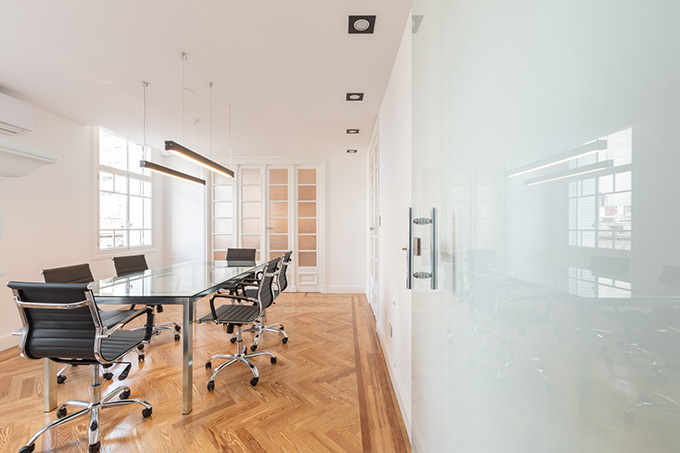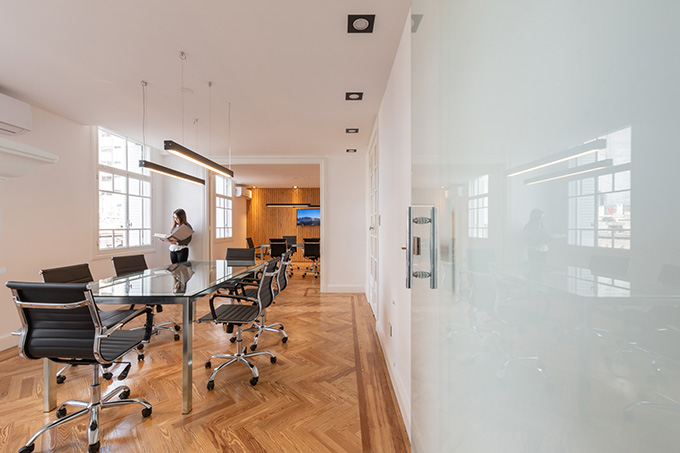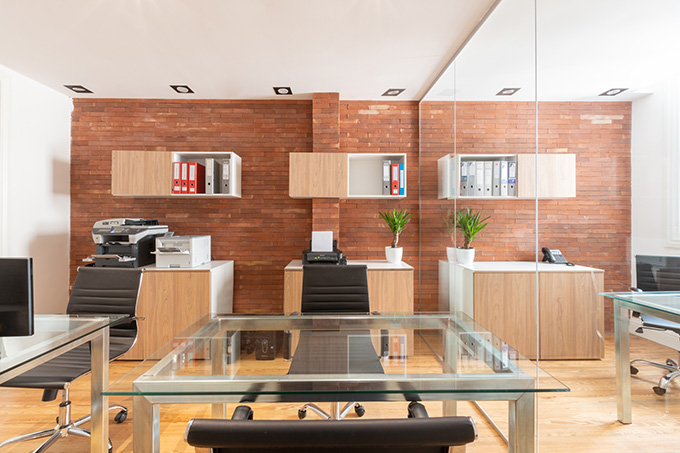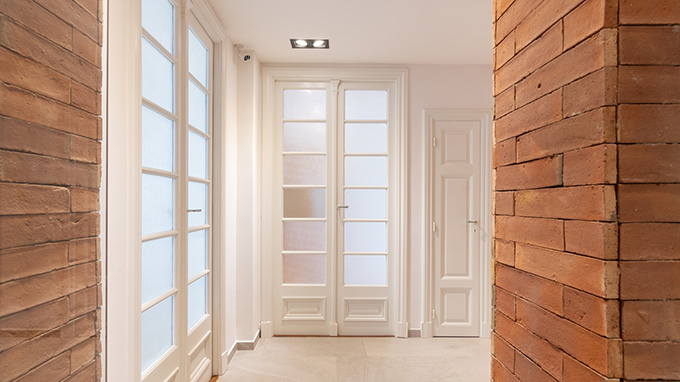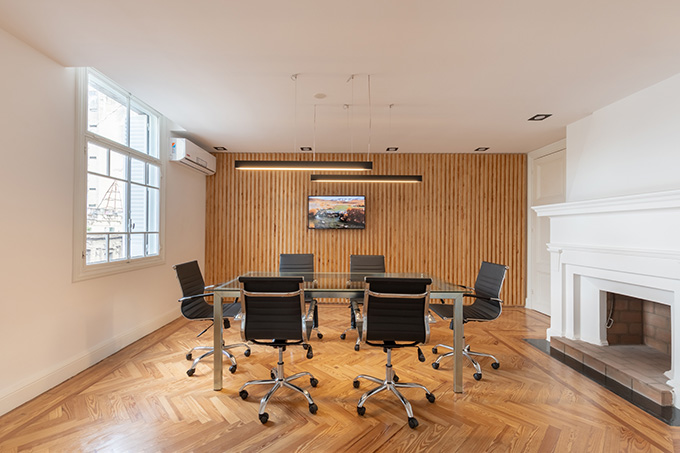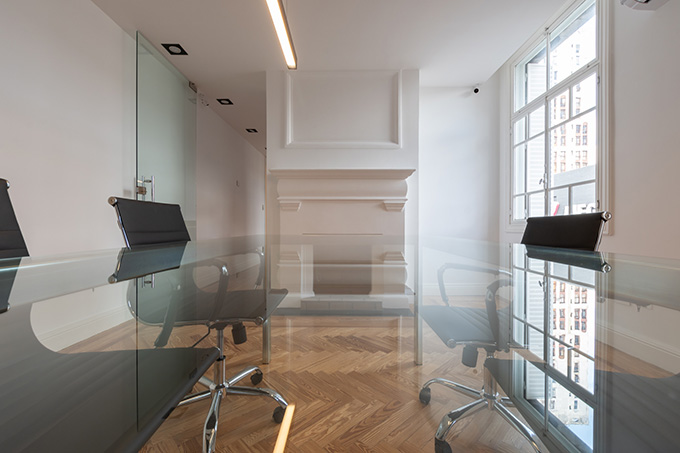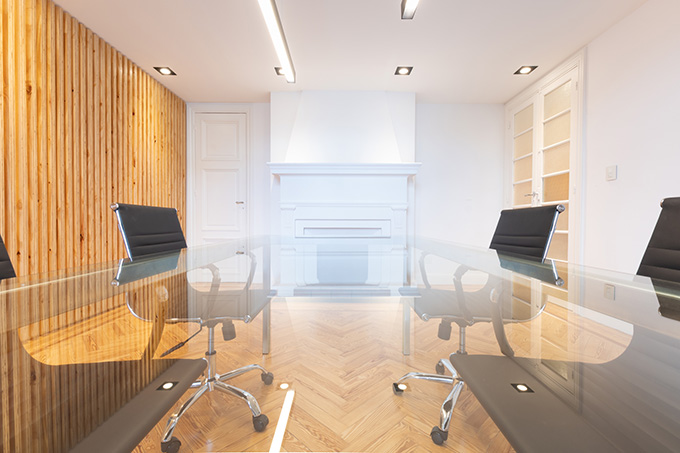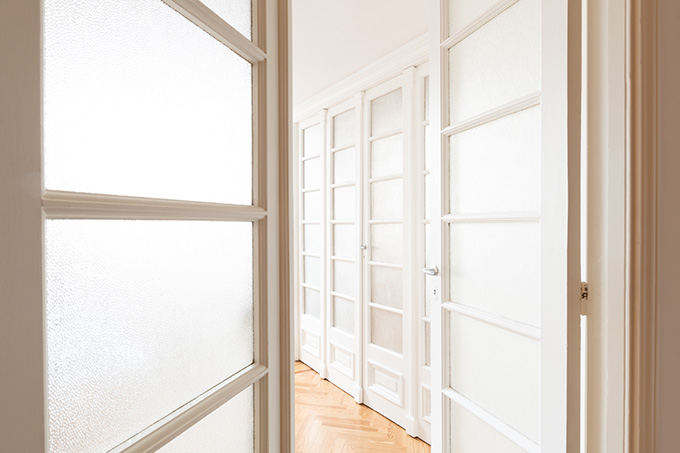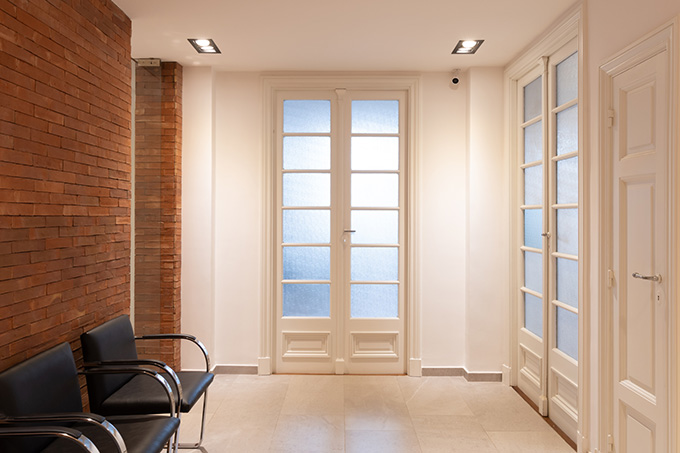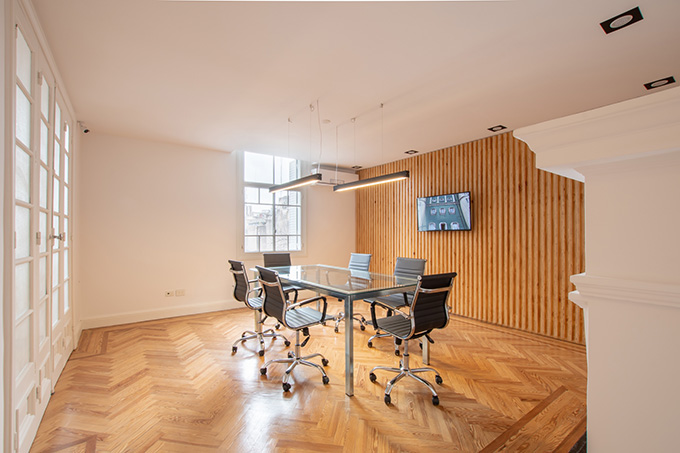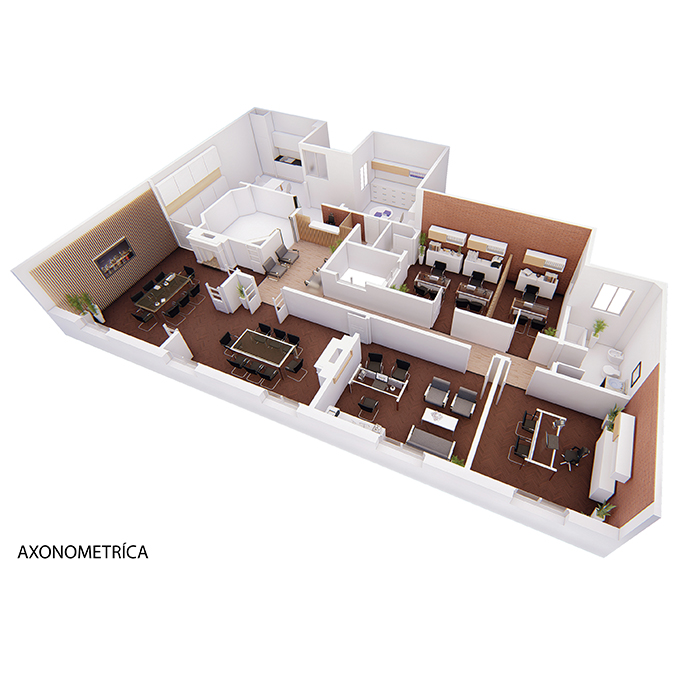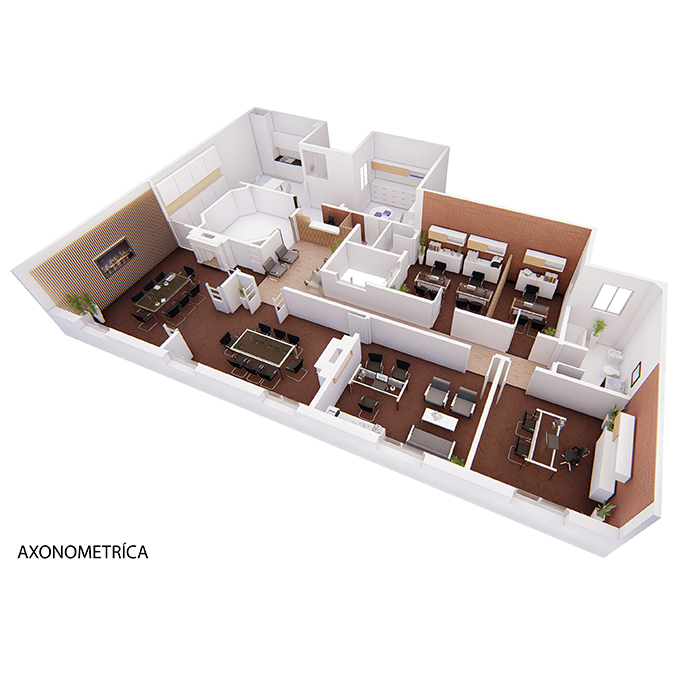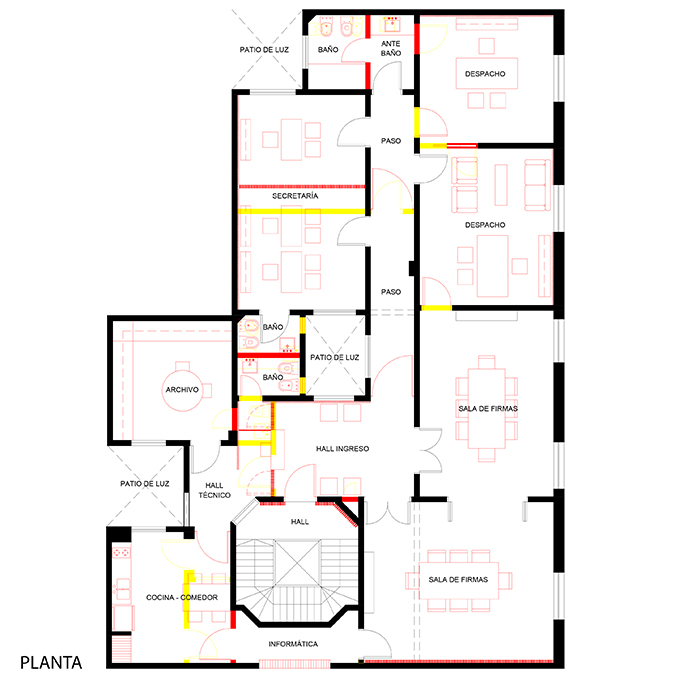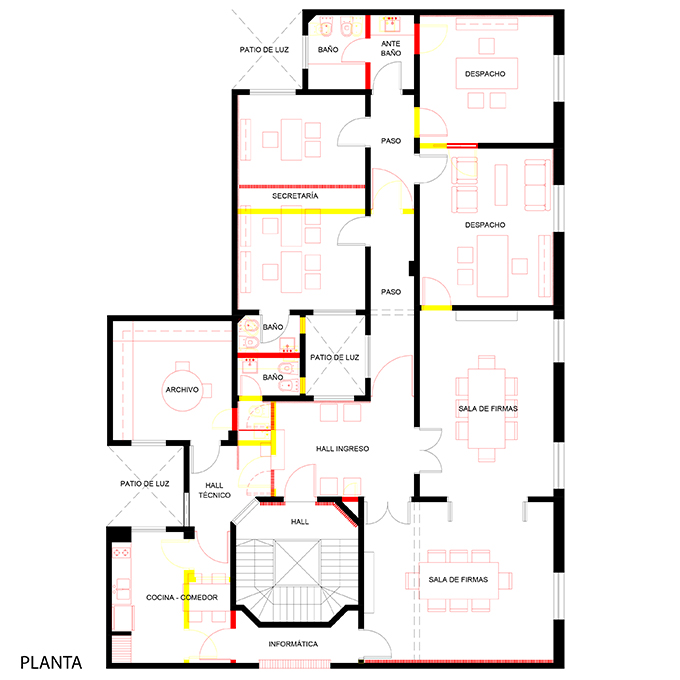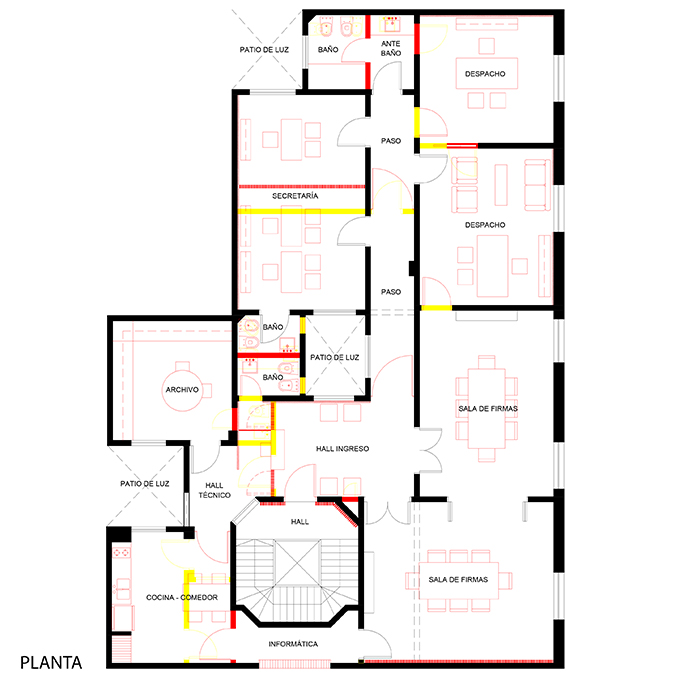 From the architects: Located on one of the main arteries, in the heart of the city, this period space is located on a third floor, neglected by the passing of the years, but with invaluable potential.
The starting point was clear: Solid wood openings, pinotea floors and both fireplace are restored. From there it was that we began to delineate our first ideas, both functional and aesthetic.
The program is developed around the entrance hall. Of adjusted dimensions, it serves as both distributor and standby. Thanks to an existing system of solid wood and glass openings, this space is closely linked with the two signature rooms, thus obtaining natural light entering through them.
With a fireplace in each and pinotea floors as the main element, they can work together or separately. Next to the entrance hall, they constitute the nerve center of the project.
Also from the hall, we access the production area, which consists of an office for each notary, located next to each other and overlooking the street to rank them and another large office that houses the secretariat area. It acts as support to the offices of the notaries.
With independent access for when necessary, there is the service area, which has a file office, the computer area and a dining kitchen.
The contagion of the urban landscape was inevitable. The use of exposed brick, as the main cladding element, transmit a certain sense of belonging in our city, in addition to generating the necessary contrast.
The wooden panelings bring warmth to the space, while enhancing important elements such as existing fireplace and openings. The lighting fixtures in black and the chairs of the same color dialogue well with the chosen coverings.
The tempered glass tables achieve the visual permeability necessary to appreciate in all their splendor the existing wooden floors.
Name: Escribanía Ahumada
Authors: Marchetti Guillermo – Zuliani Emiliano
Location: Av. Colón, Barrio Centro, Ciudad de Córdoba, Argentina.
Year of construction: 2019
Surface: 200(m2)
Photographer: Gonzalo Viramonte
Other participants: escribir categorías relevantes para la obra, ej:
Structural Calculations: Mattiuz-Lozano