Looking to upgrade your home? There are many brilliant ways to improve your property in 2019, which can make the home a more enjoyable place to spend time while also adding value. The home should always be somewhere that you take pride in and enjoy spending time and this means that it is always worth considering ways in which you could make improvements. It can sometimes be costly and take some work but, ultimately, it will be worth it in the long run, and you can often recoup the cost in the value of the home if you ever decide to sell. Here are a few ideas to consider:
Upgrade Home Tech
There have been many incredible technological advances made in recent times which can transform the home in many different ways. Here are a few tech upgrades to consider in 2019:
Video doorbell
Smart locks
Smart thermostats
Virtual assistant
Hot Tub
There are few things more relaxing than unwinding in a hot tub in your own backyard. It can be a lovely upgrade to make and one which can have a significant impact on your mental wellbeing. It's certainly an item that you get good usage out of, whether this is relaxing after a long day of work or socializing with friends.
Ethanol Fireplace
If you do not have chimney or flue in your home, then you should consider adding an ethanol fireplace. These do not produce smoke and are beautiful fireplaces which provide all the benefits of having a fire but are an environmentally-friendly option. There are many types and styles to consider, so you should easily be able to find one which looks fantastic in your home.
Loft/Basement Conversion
If you have a loft or basement which you currently do not use for more than storage, then a great upgrade is to convert this into a functional space. Doing this can give you another room and add a huge amount of value to the property. What you use the space for will depend on your own needs and interests, but a few good options include:
Additional bedroom
Office
Entertainment room
Home gym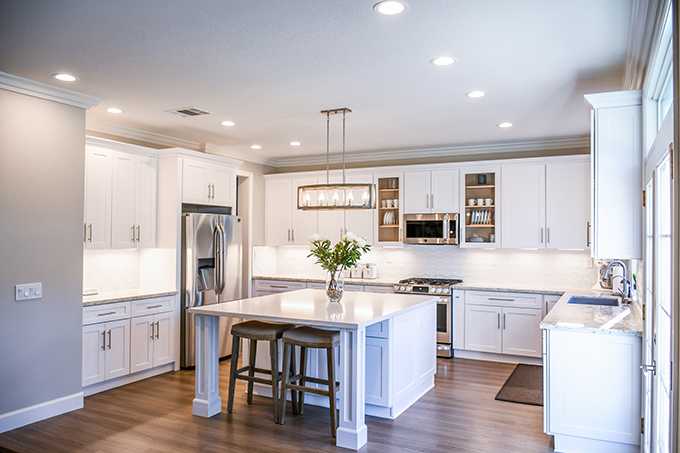 Kitchen Remodel
There is no space more important than the kitchen, but it is also an area that can become drab over the years. A kitchen remodel can revitalize the space and give you an excellent area for preparing food and even socializing, which can completely transform the entire home, as well as add a significant amount to the property value if you decide to sell down the line.
Wood Deck
A wood deck in the backyard can make the garden much more attractive and functional. Everyone likes to spend time in the backyard during the summer months, and having a wooden deck allows you to have an area for both relaxing and socializing, which can make a big improvement to your life.
Anyone looking to upgrade their home in 2019 should consider any of these upgrades, all of which can make a big difference to your life as well as add value to the home.