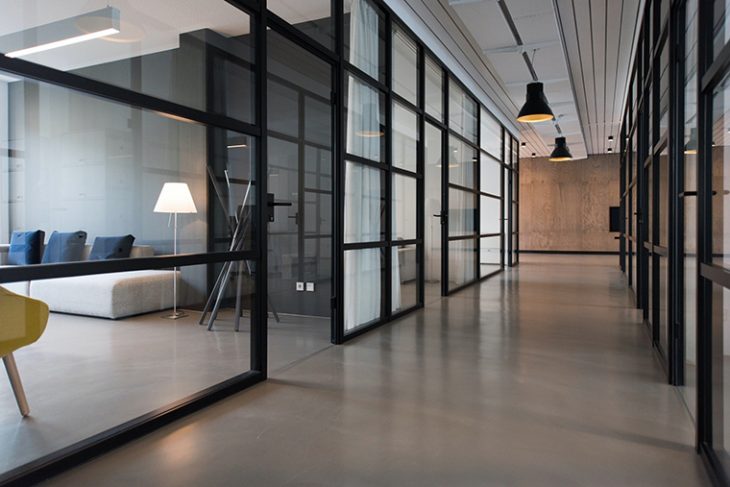 In the past several months since this pandemic began, millions of Americans have left their corporate offices for desks, sofas or tables at home. This shift to remote work was born of necessity and often proved to be difficult. But now as some employees face the likelihood of returning onsite, this re-entry comes with its own sense of alarm.
Based on a survey from PwC, about 70% of respondents agree that certain factors still deter them from the workplace. 51% cite the fear of sickness as their main concern, 24% do not want to commute on public transit, 21% are worried about childcare, and 15% have sick family members to prioritize.
Not to mention, all those office safety measures—face masks, glass shields, temperature checks and social distancing, for example—can be disorienting as the brain readjusts to a familiar space that now feels different. If you are transitioning back into the office, first understand it's normal to be anxious or hesitant. Like most of this COVID-19 reality, the process will be stressful, but these strategies can mentally prepare you.
Inquire about the Health Precautions Being Taken.
According to that same poll above, the majority of workers would feel more comfortable onsite if protective gear is required, cleanliness and hygiene practices are enforced, health monitoring is standard, and office layouts are reconfigured. So before you return, find out if your workplace adheres to those safety protocols. If they are, this assurance could ease some of your health-related concerns. In fact, another poll from Servpro confirms that 83% of business owners are investing more time, effort and money to clean and disinfect their office spaces—63% even clean numerous times daily.
Practice Reintroducing Structure into Your Routine.
After working at home for months, it's natural that you follow a less regimented schedule now than you used to in the office. However, as you prepare to head back onsite, you will need to reorient yourself with a more controlled, organized structure. This can be as simple as echoing your normal work routine at home—consider it a personal onboarding exercise. Back in Motion has advice for employees on how to build structure into their routines after a medical leave from work, but these same ideas are relevant to this post-quarantine transition too. Below are some basic starting points:
Make sure you sleep enough hours each night and then set your alarm for a realistic time in the morning.
Act as though you need to leave for the office—shower, dress, eat breakfast and do other pre-work activities.
Plan your tasks for the day in advance, then hold yourself to this agenda, even if that means writing it down.
Create home and job boundaries—schedule time for work, chores and relaxation, but make them separate.

Consult with Your Employer about Flexible Options.
Since this is uncharted terrain for everyone in the organization, it's vital to communicate your needs, concerns and expectations about returning to the office with your supervisor. Many workplaces will offer flexible alternatives to the nine-to-five for employees who are unable or afraid to transition back onsite full-time. As the Society for Human Resource Management points out, you can discuss options such as staggered hours, isolated work stations, hybrid schedule of both onsite and remote days. Chances are, most employers will accommodate family, health and logistical barriers.
Make Sure to Carve out Time for Self-Care Each Day.
A recent study with more than 1200 participants found that over 50% had moderate or severe psychological distress from COVID-19, the International Journal of Environmental Research and Public Health reports. In this group, 29% showed anxiety, 17% showed depression, and 75% showed worry. These mental health issues can exacerbate as you prepare to head back to the office, so you need to prioritize self-care daily. This could be a morning run before work, an hour of reading after dinner or a yoga practice on your lunch break, but commit to it as part of your routine.
Are you making preparations to return to the office soon? How are you with the transition? What has been helpful and beneficial to your mental health as you navigate this? Share your thoughts, experiences and feedback in the comment section below.