Yana Prydalna designed this inspiring house in the middle of the forest in Lake Tahoe, California. Yana reinterpreted the traditional A-frame typology for a two-person weekend break cabin combining it with meticulously designed interior spaces. Take a look at the complete story after the jump.
From the architect: The house planned to be built in the middle of the forest in Lake Tahoe, California. The concept is created for a weekend vacation in the woods for two people.
Task: the maximum amount of wood creating a feeling of nature inside the cabin. Enjoy the starry sky on a small porch on California summer evenings.
Creating interior design from natural materials is always the best not only for aesthetics but also for inner pleasure.
When we create the best for our customers, we create it for ourselves.
Quiet space house – almost completely wooden.
Thermo wood in this project is the main material and at the same time serves as a background for filling.
The main part of the filling in the living area was in front of a metal fireplace (Electric type) placed a huge sofa made of wooden beams, which is very symbolic for forest houses.
The structure itself pushes the owners to leave all the gadgets and enjoy real life: listen to the birds singing, watch the forest dwellers from the large panoramic windows, feel the texture of the wood to the touch.
Almost all the main storage is in a large closed kitchen cabinet. There are a refrigerator and enough space for storage for various purposes.
Next to the dining table was placed a large column, which became support in the center of the house and filled it with decor – firewood.
Under the bookshelves on the sofa side is a large long cabinet for shoes, ski storage, and special clothing.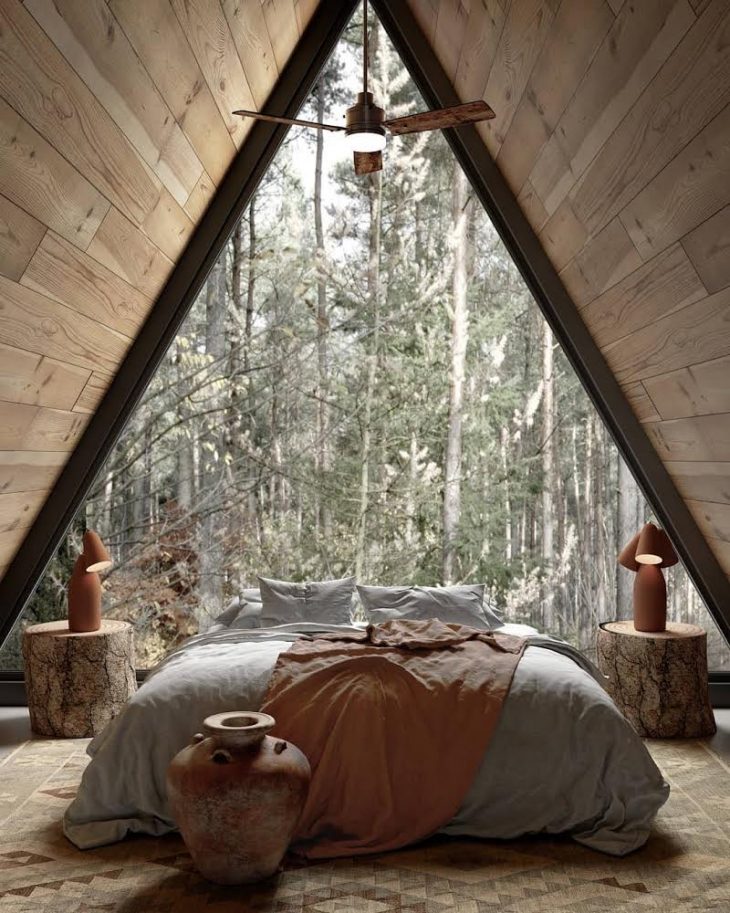 At the same time, the house is not large enough to store a lot of things for recreation in the woods.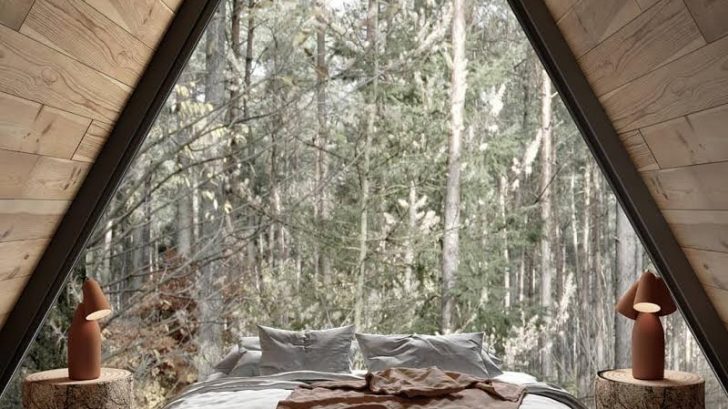 Project name: Quiet Space House
Architecture firm: Yana Prydalna
Principal architect: Yana Prydalna
Built area: 896 ft²
Design year: 2020
Discover more projects by Yana Prydalna on Behance