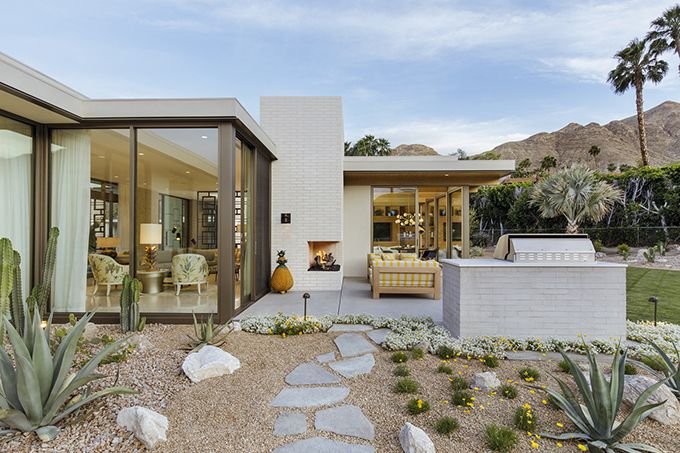 When you think of California, the first things that come to mind are warm weather, palm-lined avenues and white sand beaches. However, there is something else unique about this US state that leaves everyone in awe and that is its incredible architectural styles.
In general, lots of renowned architects from all around the world have left their prints in California by introducing several distinct building styles that made this state the epitome of architectural variation. That's why anyone who visits the Golden State can see residential constructions ranging from adobe homes of Spaniards to the glamorous mansions of Hollywood celebs.
So, whether you want to purchase a new home in La La Land or simply want to know more about the different architectural styles in the state, you have come to the right place. 'If you are thinking about moving to California and are already looking for architectural styles for your home. However, it is also worth taking care of your move in advance and hiring a moving company, because then you will not have to look for "cheap movers near me" at the last moment. With professionals, you will not only save on the cost of moving, but also move with the best quality of cheap moving services.
This post elaborates on the five most popular building styles you can find in California.
Mediterranean
Mediterranean-style homes, commonly known as Spanish colonial revival, are one of the most beautiful architectural designs in California. The buildings resemble the traditional architectural construction of the Spaniards which has been mostly adopted in the southern part of the state.
So, for example, if you are considering San Diego as your potential home destination, you should definitely take a look at the beautiful Mediterranean low-pitched-roof houses or stunning Vista California apartments in the county. Such homes feature balconies and ornamental details such as heavy wooden doors and multicolored tiles.
Cape Cod
Another architectural style that is quite popular especially in the suburban neighborhoods of California is Cape Cod. These building constructions usually come with one story and feature steep rooflines, wood siding, multi-pane windows and hardwood floors.
One downside of this architectural design is that the houses are rather small and space-limited. So, if you need extra room, you can add an extension on the side or back of the property, depending on the space that's available.
Also, some Cape Cod-style houses may not even have a finished space upstairs, so you can remodel it to fit your needs if necessary.
Modern
Modern architecture is very easy to distinguish from other designs because they are characterized by a lack of ornament. They are mainly inspired by the historical art movement of modernism where the emphasis is on rectangular forms with no roof, open living spaces that allow natural light to come through easily and clean geometric lines.
This architectural design can be found in metropolitan cities like Los Angeles where homeowners can take advantage of their large expanses of glass to embrace the stunning views and the surrounding vegetation of the city.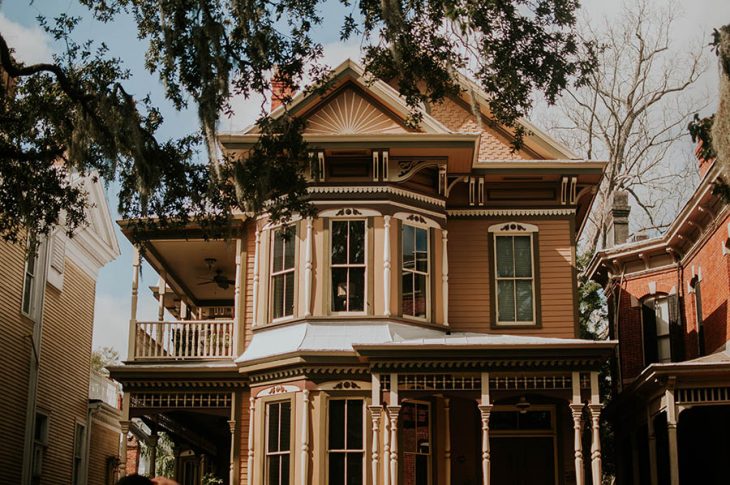 Victorian
If you are thinking about visiting or moving to Northern California, then get ready to see lots of building constructions following the Victorian architectural design. Whether you are looking at a house or a public building in San Francisco, Santa Cruz or Monterey, you will notice that the buildings are mostly constructed for beauty rather than functionality.
This is because they usually incorporate more complex ornamentation such as wood accents, large porches, asymmetrical shapes and multifaceted rooflines which best sate the appetite of people who like details with touches of individuality.
Craftsman
The Craftsman architectural style, also known as Arts and Crafts, is another design that is quite popular especially in the Golden State's capital city. The emphasis of this style is on natural materials such as wood, stone and brick. That's why such homes are characterized by low-pitched gabled roofs, large front porches and lots of interior woodwork.
As opposed to other architectural styles, this style is a lot more affordable and you can find it in areas such as Jefferson Park, Harvard Heights and Vermont Square in Los Angeles.
Final thoughts
No matter if you are looking at properties in Northern or Southern California, the real estate market in this US state is so diverse. Annie Maloney can also help you find properties in this diverse market. One of the major reasons for that is due to the distinct architectural styles that are used to construct beautiful homes and buildings. This makes the Golden State an even more popular option for newcomers in addition to its white-sand beaches and stunning landscapes.
So, depending on your preferences, choose the design that you like the most and get a real feel of the true California architectural style.