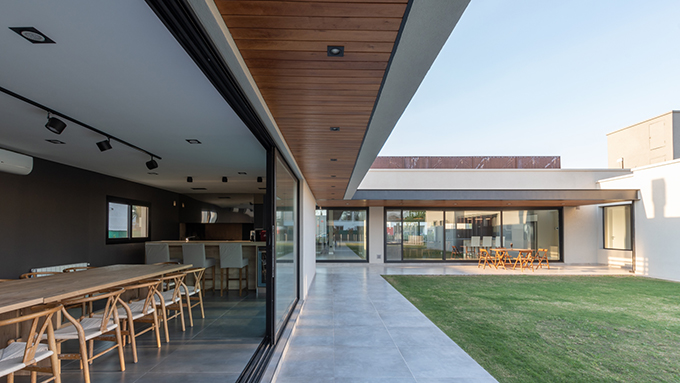 DAR Estudio Integral de Arquitectura designed this stunning private residence in Córdoba, Argentina. Take a look at the complete story after the jump.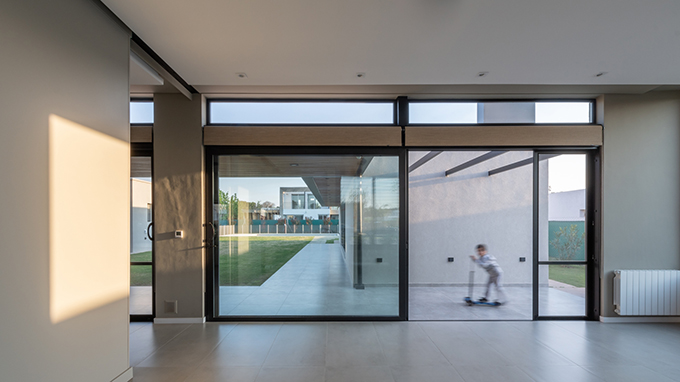 From the architects: The house is located in the southern area of ​​the city of Córdoba, Argentina, on a wide and flat land. It was conceived as a one floor house, surrounding a kind of open Roman "Atrium", where all the social spaces of the house converge. The construction forms a "U" that is broken on its base by a metal gallery that breaks down the house into three well-defined blocks. The first of them, the base, is the social part of the house, with its main rooms completely open, although filtered to the street; the second of them are the private areas of the house where only the study participates in the yard, which, at the same time, serves as a passageway to the bedrooms and the third is the barbecue area, the place for meetings on weekends with visits .
There is a fourth element that was sought out to configure the central void. It was the pool, located at the southern end. The house looks very extroverted from the outside, although unpretentious, with very simple lines and volumes only accentuated on its entry into the resolution of details, but experientially it is introverted, the idea is to converge in an open, stripped and common space, where the emptiness itself is the protagonist.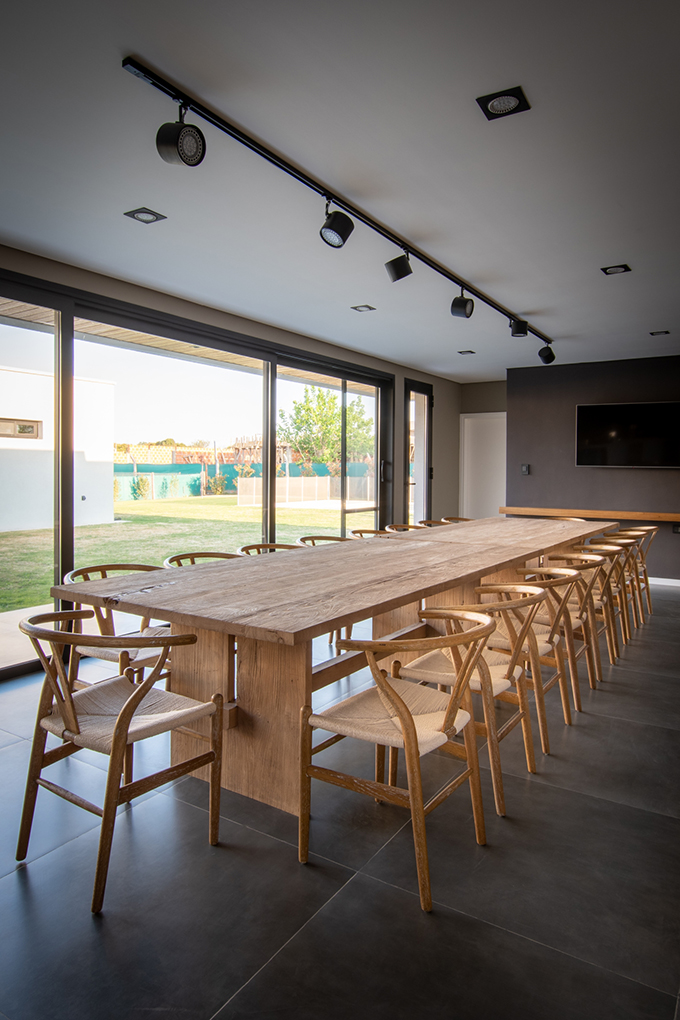 The interior spaces, very spatially interrelated, flow as they are passed through, the circulation of the whole house accompanies and reinforces the idea of ​​the central space, surrounds it at all times, resolving itself in a natural and simple way.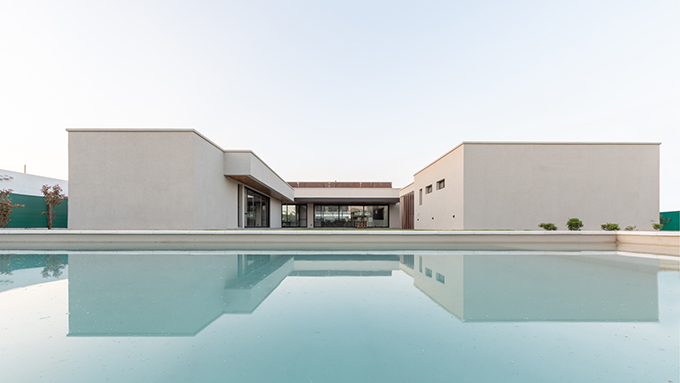 The palette of materials used reinforces the idea of ​​full on empty, the large black aluminum windows, the oxidized metal parasols and the metal profiles, contrast with the concrete walls and seem to pierce the finishing masonry in plastic plasters in the range of shades of gray.
Nombre del Proyecto: Casa BRBR.
Oficina de Arquitectura: DAR Estudio Integral de Arquitectura
País de la Oficina: Argentina.
–
Año finalización construcción: 2020
Superficie construida: 408,30 m2.
Ubicación: Cañuelas Country Golf, Cordoba Capital, Argentina.