Summer is coming up quickly, and soon temperatures will soar in many parts of the country. Cranking up the A/C isn't good for the environment or your bank balance. But can you keep your home cool and comfortable without turning up the air conditioning?
Sure you can! People lived without central air for thousands of years, and while the summers may be getting hotter, you can still cool your home effectively without touching the thermostat. With these eco-friendly cooling tips, you can save money and do your part to reduce carbon emissions.
Get Some House Plants
Plants humidify and cool the air around them through a process known as transpiration, so having lots of houseplants can help cool down the inside of your house. Placing plants in windows can also help block heat and light from the sun. To maximize the cooling potential of your houseplants, create a living wall with plants that transpire heavily, like ferns. Some large potted plants, like snake plants, various palms, and some kinds of ficus, are better than others for cooling a room. Plus, houseplants create fresh air, and some can even remove harmful chemicals from your indoor air.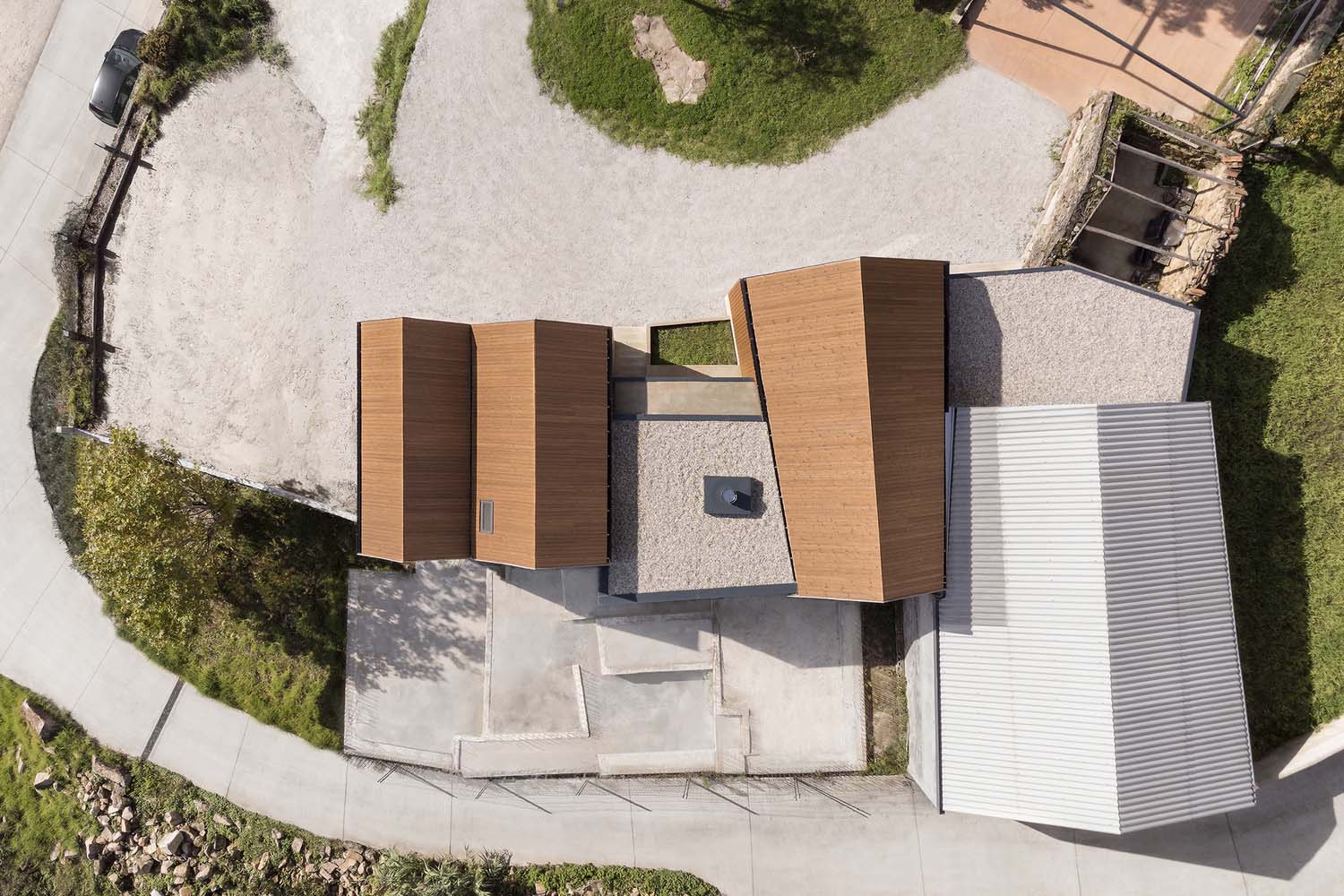 Landscape Creatively
Plants outside the house can have a cooling effect, too. Trees, shrubs, and vines planted on the sunny side of the house create cool air through transpiration, and they can also shade your house to block heat and light. If you don't have time to wait for a tree to grow, plant some vines on the sunny side of your house. Ivy is a fast-growing, attractive choice, but you have plenty of options, from morning glories to green beans. Set up a trellis to give your vines something to climb.
Install Heat–Blocking Window Treatments
Keeping your house cool without turning on the A/C involves keeping hot air outside and cool air inside. To do that, you're going to need window treatments that block heat. You can choose blackout curtains if you want to block both heat and light, such as in a bedroom. For rooms where you need some natural light, choose solar shades or cellular shades that let light through while blocking heat. You can also add heat–blocking film to your windows, to get plenty of natural light without heating up your house.
Use Ceiling Fans
Ceiling fans are a great way to stay cool in the summer. They're efficient, eco-friendly, and effective. Running a ceiling fan in the summer can make it feel much cooler in a room just by creating a breeze, and it costs just pennies compared to the cost of running window air conditioners or central air. If you don't have ceiling fans in your home, it's pretty easy to install them yourself, as long as you have some beginner-level DIY competency. You can get a modern ceiling fan with a lot of great features for a reasonable price.
Let in the Cool Night Air
If you're trying to keep your house cool without using air conditioning, it's important to open and close your windows strategically. Keep your windows and doors firmly closed during the day, to keep the heat out. At night, when things cool off, you can open your windows to let in the cool air. You can use a window fan to push hot air out of the house and draw cool air in. If you have a whole-house fan in your attic, you can open up all the windows and turn on the whole-house fan to create airflow and refresh your home with nice, cool air.
Do Your Chores in the Evening
Modern appliances have made life much easier for most of us, but they can generate a lot of heat that can make it hard to stay comfortable inside during the summer. Run your large appliances, like washer/dryers, dishwashers, and ranges at night, when you can open your windows to let out the hot air. Some smaller appliances, like vacuums, also create a lot of heat, so use those at night, too. If you do your chores late enough, you can avoid using energy at peak hours and save even more money.
Keeping your home cool without air conditioning isn't impossible. You just need to set up your home to keep hot air out and cool air in. Open up the windows at night to air things out and close them in the morning to keep that cool air in. You'll save a bundle on your cooling costs, and you'll help save the planet, too.
Images from Casa dos Profesores by Arqxé arquitectura – See the full story here