Arqxé arquitectura has recently completed work on their latest residential project – Casa dos Profesores. The property formerly featured a single-family home made up of a collection of volumes with varying heights and construction types. Via covered outdoor spaces, these volumes were joined or connected to one another.
A Casa dos Profesores brings us back to the past, to the emotions and memories that vanished in the blink of an eye after the explosion that occurred on May 23, 2018. In that journey, architecture must provide, once again, the foundations and the necessary tools to assist and collaborate with the individuals who live there in the reconstruction of the site and, above all, of their memory.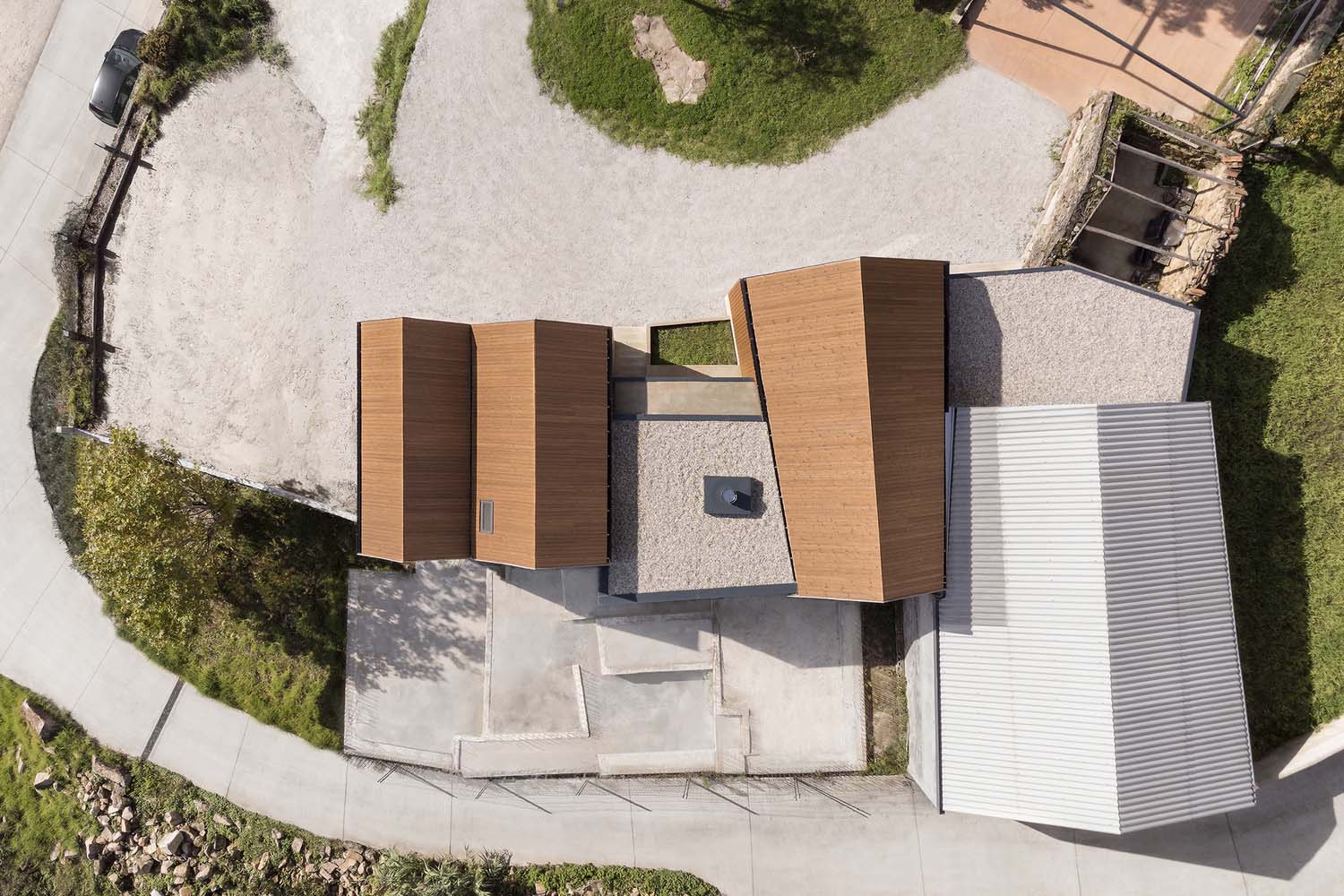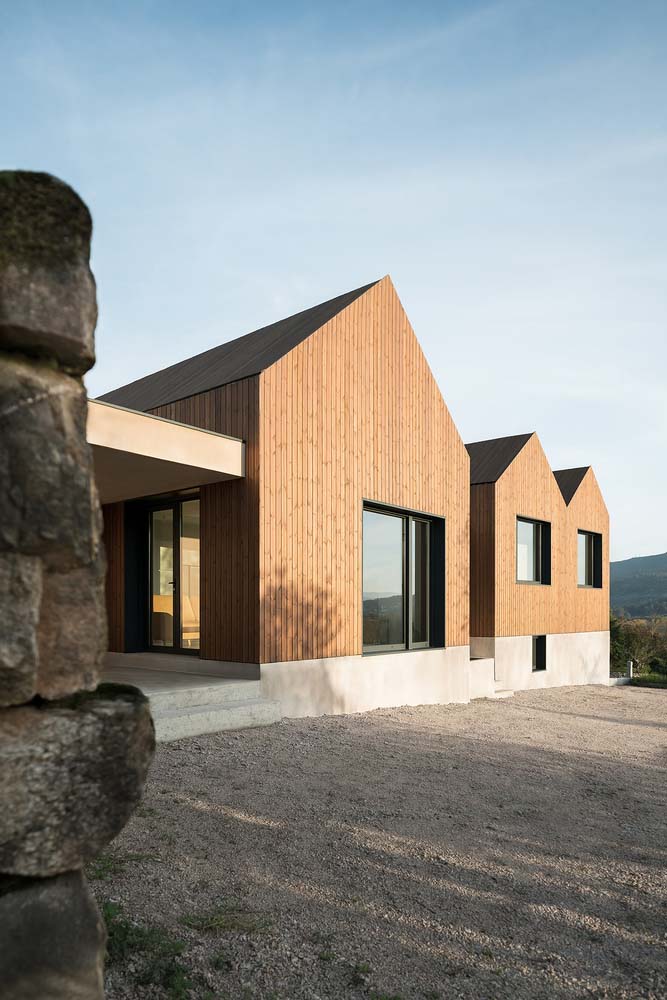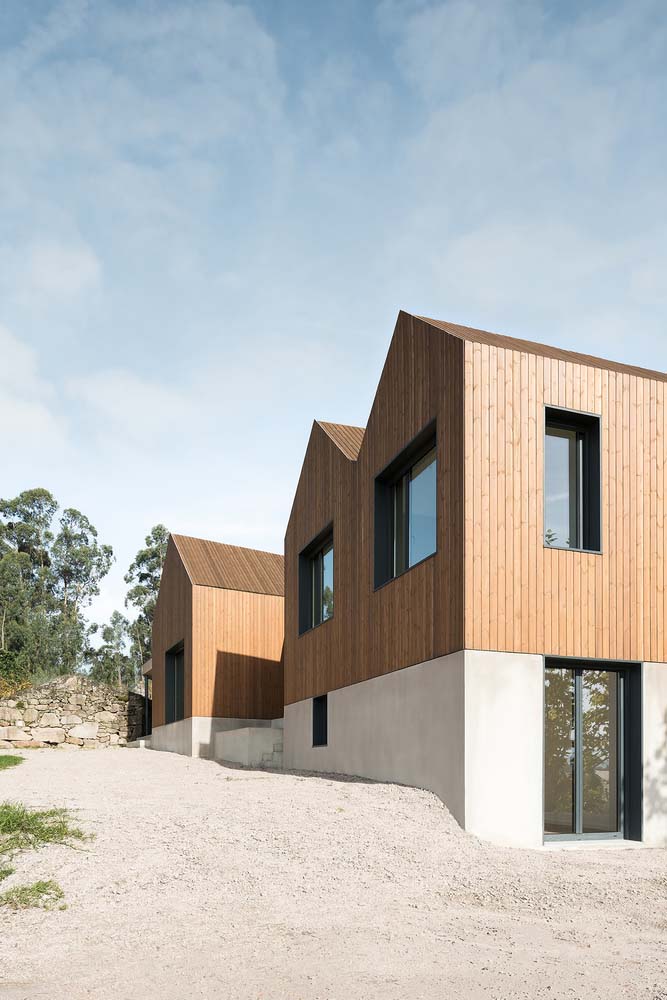 The plan for the project seeks to preserve the connection between the old volumes that were a part of the original site and that allowed the creation of secondary spaces and rooms. As a result, it was decided to rearrange the three original volumes—the two homes and the cellar—joining them via lower volumes and establishing a clear connection between served spaces and serving spaces.
The original concept was centered around the stone walls of the ancient home, which would establish a firm basis on which lighter bodies made of wood might rest, with the purpose of formalizing the archetype of the building. Nonetheless, a clad masonry wall was built to the building to create a continuous, solid, and substantial base because of the walls' poor state of preservation. The cellar will retain the original stone basis that was intended for the home and will be resolved at a later time.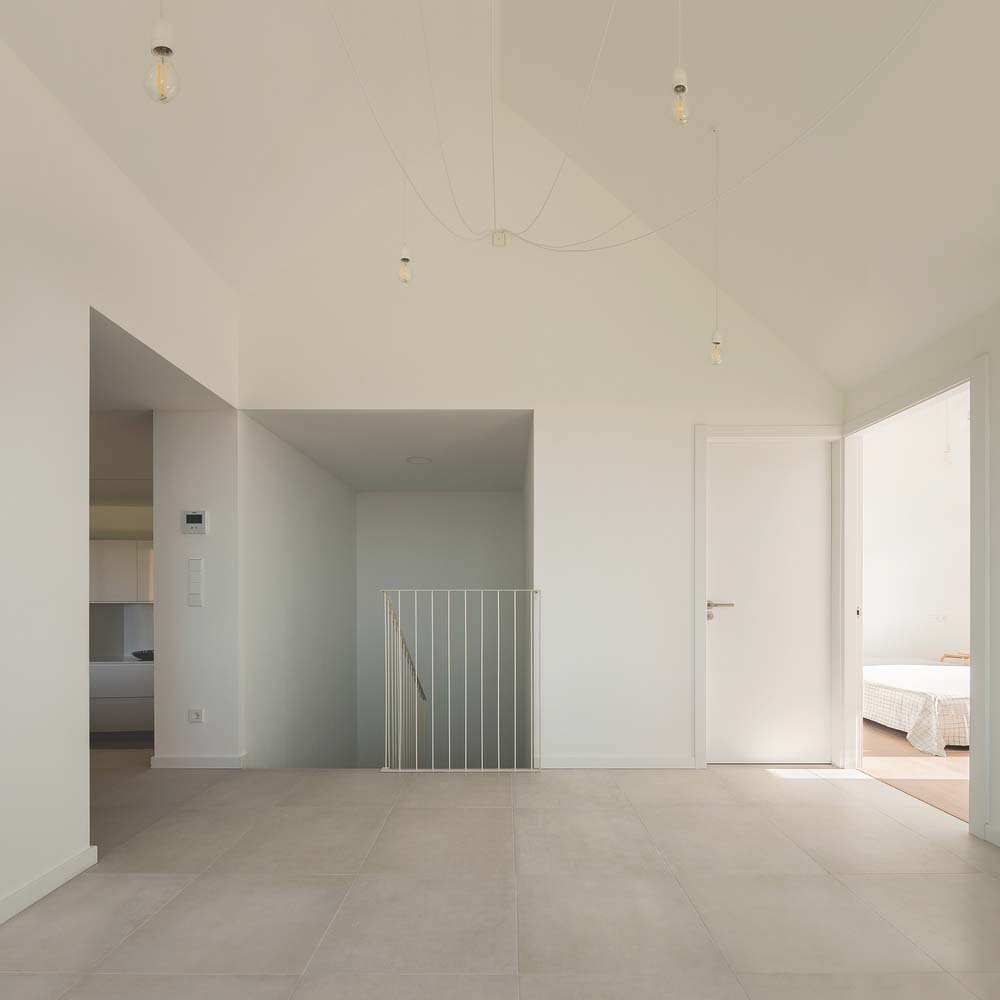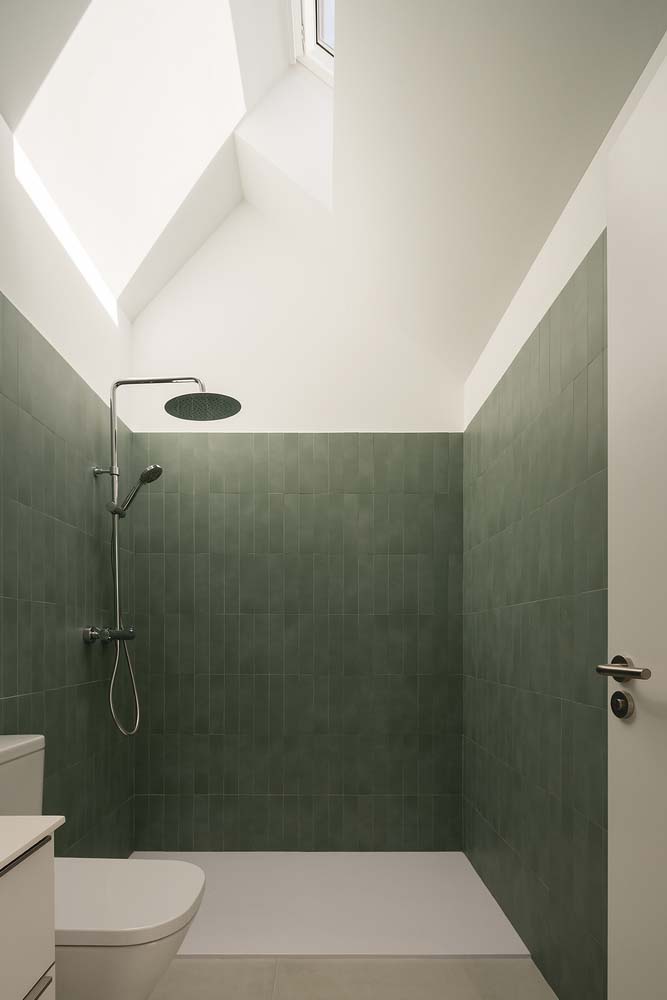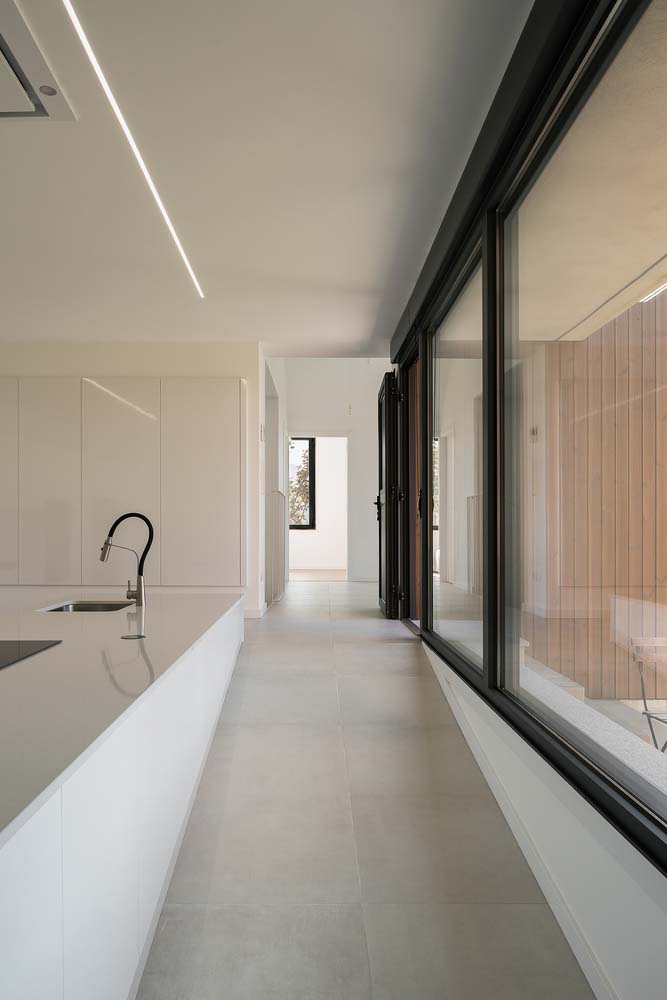 The new home dominates the new set while attempting to be light and vertical. It consists of various sections with gabled roofs and a continuous wooden envelope.
From a practical standpoint, the principal spaces beneath the gabled roofs are served by flat and lower parts that connect the volumes. Just the two heights in the southern volume are preserved because the excavation became difficult and expensive due to the rocky terrain, allowing for the construction of an elevated area for the master bedroom and the study and reading area that also serves as a perspective. Two bedrooms are located underneath that area, and both have access to the garden.
In a "neo-rural" and natural setting, this project is surrounded by other single-family homes, several of which have just been renovated, farmland, and big trees.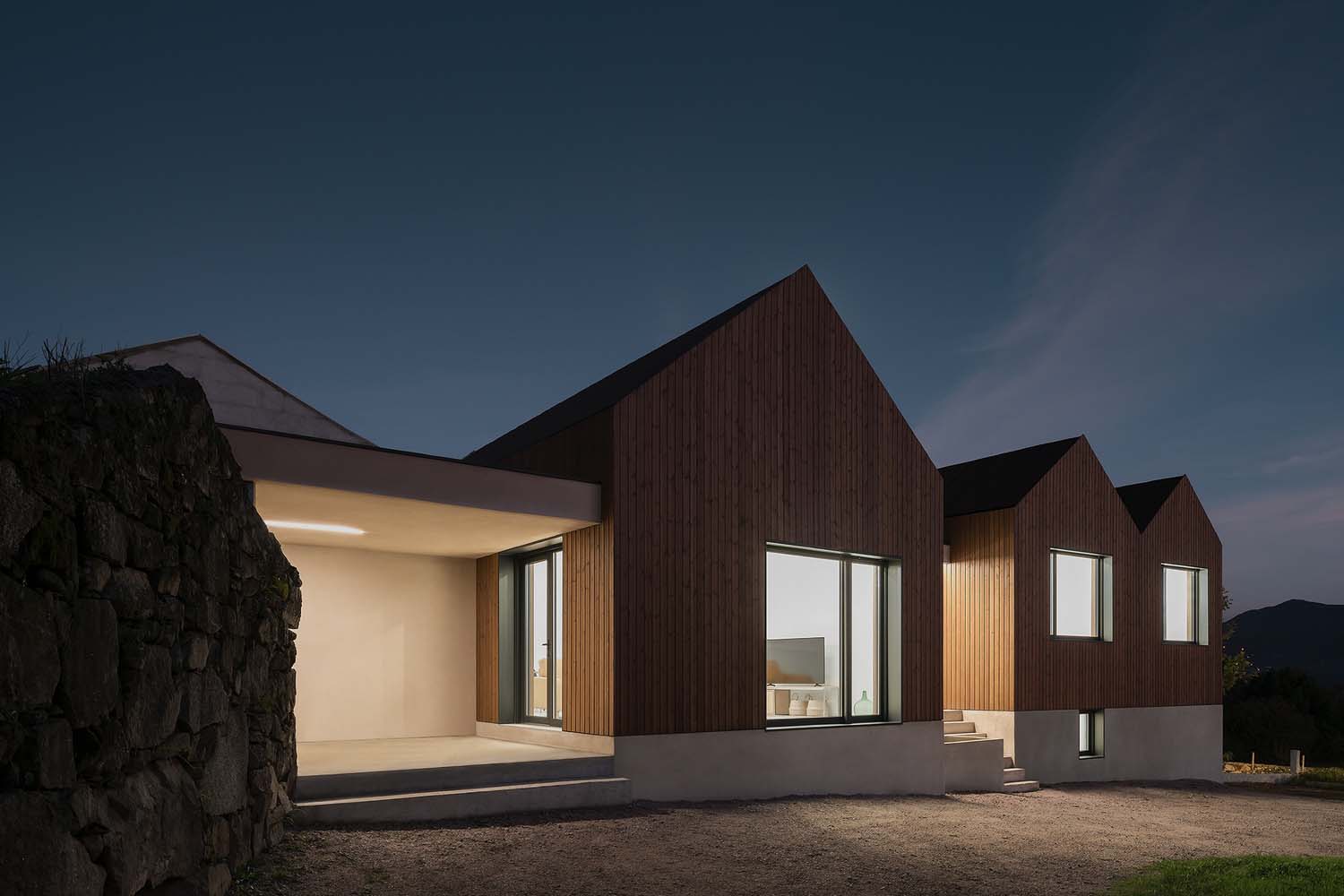 With our approach, an attempt is made to show that there is an alternative to understanding rural architecture and that there are other ways of projecting and generating new identities, resorting to traditional ways of building and the use of traditional materials with contemporary applications.

A Casa dos Profesores arises from a small surface-contained single-family housing project, which seeks to unify the traditional identity of the past with the contemporary image of the present through the creation of pure primitive volumes and continuous and natural materiality.
Project information
Architects: Arqxé arquitectura – www.arqxe.com
Area: 2206 ft²
Year: 2022
Photographs: Ivan Casal Nieto
Manufacturers: Lunawood Thermowood
Lead Architects: Jorge Enríquez Méndez and Adrián Pinaque Alvite