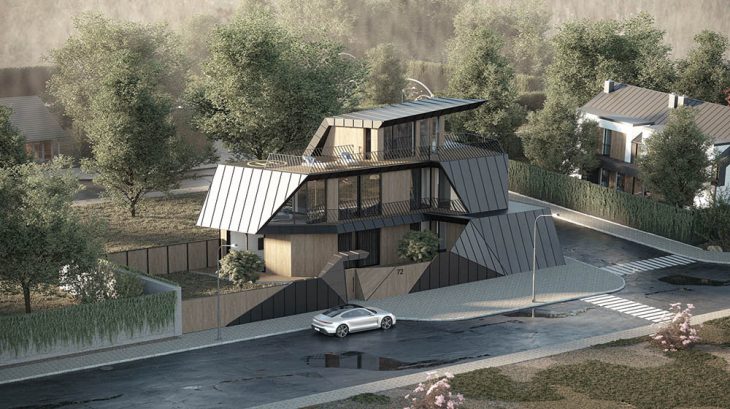 STIPFOLD have designed this stunning modern three storey private residence in Tbilisi, Georgia. The project is currently in construction. Take a look at the complete story after the jump.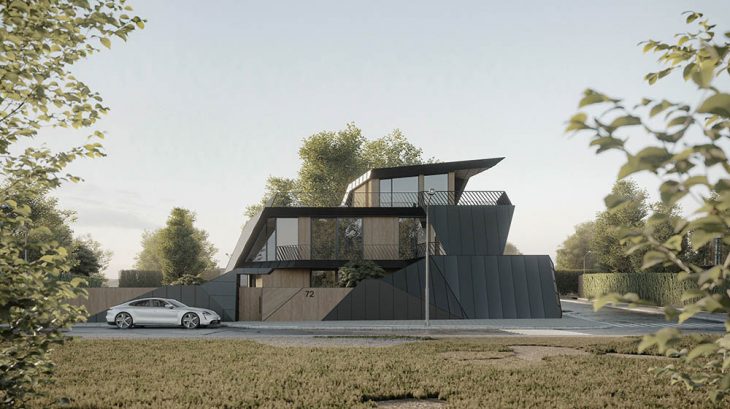 From the architects: On this small, 400 square meter area we decided to go with a simple and straightforward configuration: the first floor is allocated to the daytime spaces and a garage, the second floor is dedicated to the bedrooms and the third floor is allotted to a terrace and a small studio. The cozy and cloistered yard surrounds and easily unravels in front of the first floor.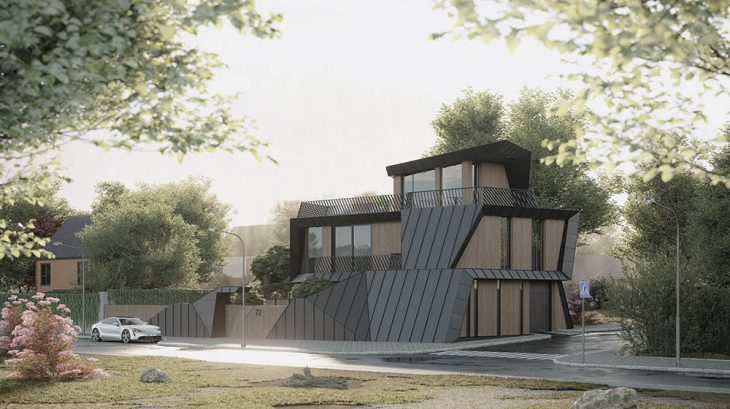 The surroundings are chaotically composed of various architectural styles and we wanted to bring a sharp and modern design into this environment, where it would stand out as a sculptural piece. The intention was to devise a captivating structure through simple shapes. We achieved this by tilting the planes as if these dark metal and wooden outer layers are folding ceaselessly into one another.
Project Team: Beka Pkhakadze / Giorgi Bendelava / Giorgi Zakashvili / Niko Malazonia / Levan Gogava
Copywriter: Mika Motskobili
Type: Residential House
Year: 2021
Status: Under Construction