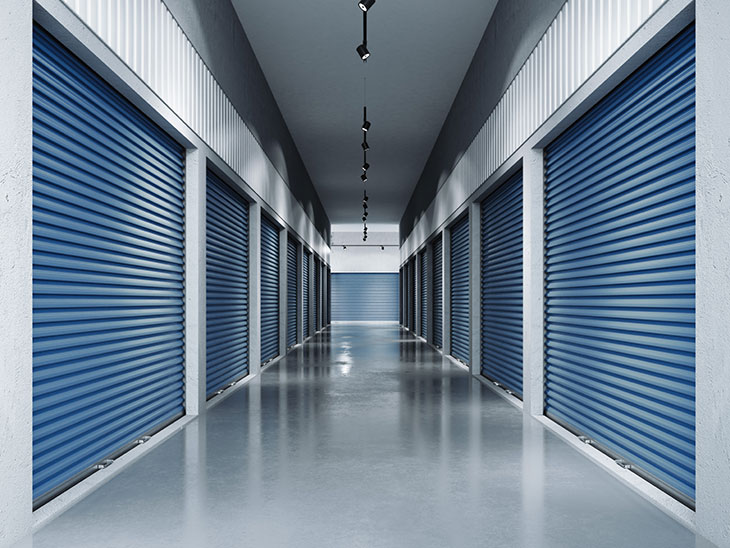 Storage units come in handy for anyone who needs additional storage space or a place to keep their belongings when moving to a new location. When searching for one, security is among the main factors people consider.
Although paying a monthly storage bill is easy, most individuals want to have peace of mind that their items are completely safe in a self-storage facility. The safety of storage units largely depends on the steps that storage companies and their clients take to prevent theft. Some establishments take the security of their storage units seriously while others don't. To ensure the safety of your belongings, you need to be vigilant to determine which storage facilities are maintained well and which ones aren't.
When searching for storage space, you can't immediately tell how secure a specific unit is even if you visit the facility several times. Below are six ways to make sure your belongings are secure in a storage unit.
Buy A Quality Lock
One way to protect your belongings once they're in a self-storage unit is to buy the best lock you can afford. Some facilities sell high-quality locks to customers to enable them to secure their stuff, but you can always bring your own.
A good lock helps prevent thieves from accessing your unit easily. Most criminals go for units with easy-to-snip locks that make it easier for them to break in. To steer clear of theft, buy a lock that's resistant to tampering and bolt cutters.
Determine Which Items To Keep In A Storage Unit
There are many belongings that you can place in a storage unit, but some aren't allowed in such facilities for security reasons. For instance, it's not advisable to keep items that insurance companies won't cover in case of loss in storage units. Those include cash and fine jewelry. Consult your insurer before moving anything extremely valuable to a storage unit.
Pick Indoor Storage Units
Another way to keep items in a storage unit safe is to opt for indoor storage that offers an additional layer of protection. Indoor storage units are often located far inside a building. They provide better security since the property that's housing them would have keypad access.
Keep Your Access Key Or Code To Yourself
You have to always be wary of the people who access your unit. In most instances, the people who steal from customers are known to them. Culprits tend to be family members, friends, or acquittances.
To prevent such situations, avoid disclosing details regarding where you've stored your stuff and what you're keeping in the unit. Consider reserving that information only for a handful of the individuals you trust most. If someone else has to get something from your unit, either retrieve the item they need on your own or accompany them to the facility.
Get Insurance Coverage
Even if you manage to find a storage unit company that takes all the security precautions to keep customers' belongings safe, safety is never 100% guaranteed. Therefore, going the extra mile by getting a homeowners insurance policy that covers all the items you hold in a storage unit is recommended.
Some companies require customers to insure everything they keep in the facility, but the rest don't. See to it that you have an insurance coverage for your items whether it's a requirement or not. Storage insurance coverage isn't costly, so there's no reason not to get it.
Review the insurance policy well to understand its scope and confirm that it covers the full value of your belongings. Pay attention to the things the policy doesn't cover and avoid storing them in the unit.
Maintain An Inventory Of Stored Items
Most people fail to take note of the items they place in a storage unit. While it may feel like a tedious task to list them down, the inventory would be useful when you need to follow up with your insurer if a security breach that results in loss of several objects occurs.
An inventory of stored items serves as a reminder of the things you have in your storage unit. Taking stock of your belongings also makes it easier to detect loss if something is misplaced or stolen. Clear photos of the items should accompany a good inventory.
Final Thoughts
Storage units provide convenient spaces for locking away all sort of belongings for people who are either in transition or require extra space. However, individuals who use those units aren't always guaranteed of the safety of their items. Applying the six tips discussed above can go a long way in keeping your items secure in a self-storage facility.