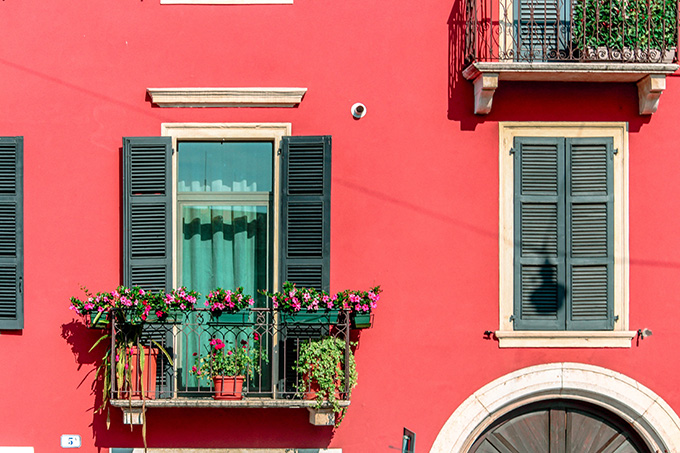 The balcony of a house is a special amenity for any apartment dweller. Away from the hustle and bustle of everyday life, it is the perfect space that allows us to connect with the outside world and soak in the many bounties that nature offers. Imagine returning home after a long day and wanting to unwind without leaving the house. You can do this by simply taking a cup of tea and spending some time relaxing on your balcony.
They are particularly beneficial nowadays as we are spending more time at home due to the coronavirus outbreak. If you feel like your balcony needs an upgrade, now is an excellent time to turn your attention towards redecorating it. If you have small balconies like most urban dwellers, do not worry, a few creative changes can help turn your balcony into the ultimate leisure spot.
If you are looking for inspiration, here is a guide on how to spruce up your small balcony and transform it into a cozy paradise that you will never want to step away from.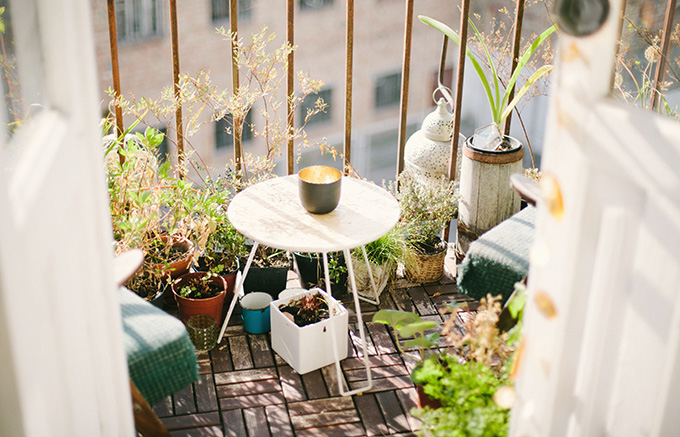 Incorporate Greenery
You can make your balcony space really stand out by adding pots and plants for a much-needed element of greenery.
If you have a green thumb, you can turn the space into a mini herb garden, but the possibilities do not end here. For smaller spaces, you can hang mini pots along the railing and fully utilize your balcony's vertical walls. Window sills and walls can be adorned using spider plants and crawlers to make your balcony feel bright and refreshing.
If you feel that you cannot spend time maintaining your plants, there are several options when it comes to faux plants that can add the same effect to your balcony. Another great way to incorporate some green to any small balcony is to use artificial grass as flooring. You can start by looking up artificial grass installation cost and find what suits your budget.
A small, lush green balcony feels like the perfect paradise to sit and relax in, so go ahead and bring in the much needed greenery.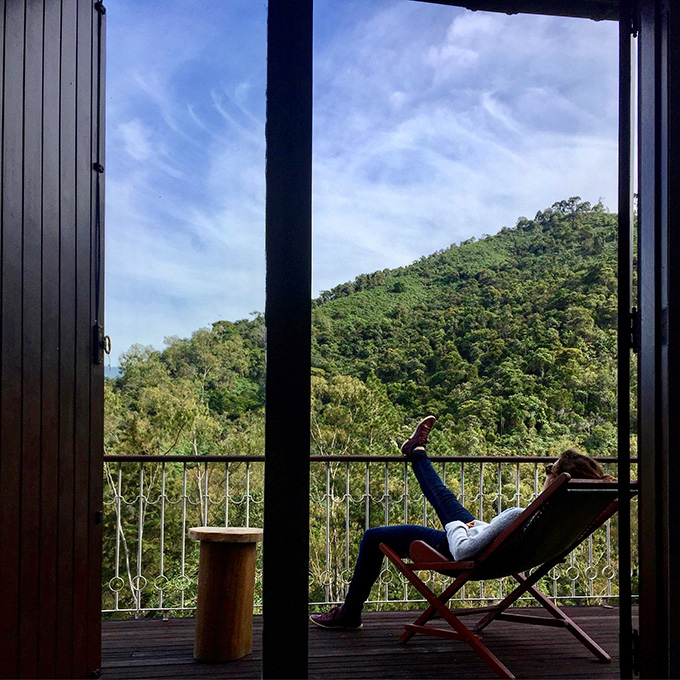 Install comfortable seating
Even if your balcony space is limited, there are many possibilities for you to bring in some great furniture options to make a cozy seating arrangement. Get your creative juices flowing because this is where you can let your personality and taste shine!
Consider bringing in wrought iron furniture that is waterproof and will not get damaged when bad weather strikes. Place plush cushions on wrought iron sofas to make them come alive. Ideally, for narrow balconies, they should be placed facing the view so you can enjoy the scenery over conversations with your friends and family.
If you want to go for a more bohemian vibe, think outside the box. Do not bring in furniture and opt for a floor pillow seating instead. A comfortable weather-proof blanket with soft pillows is all you need to make a great daybed for your balcony. You can consider installing a hammock to lounge around in for those cool breezy days.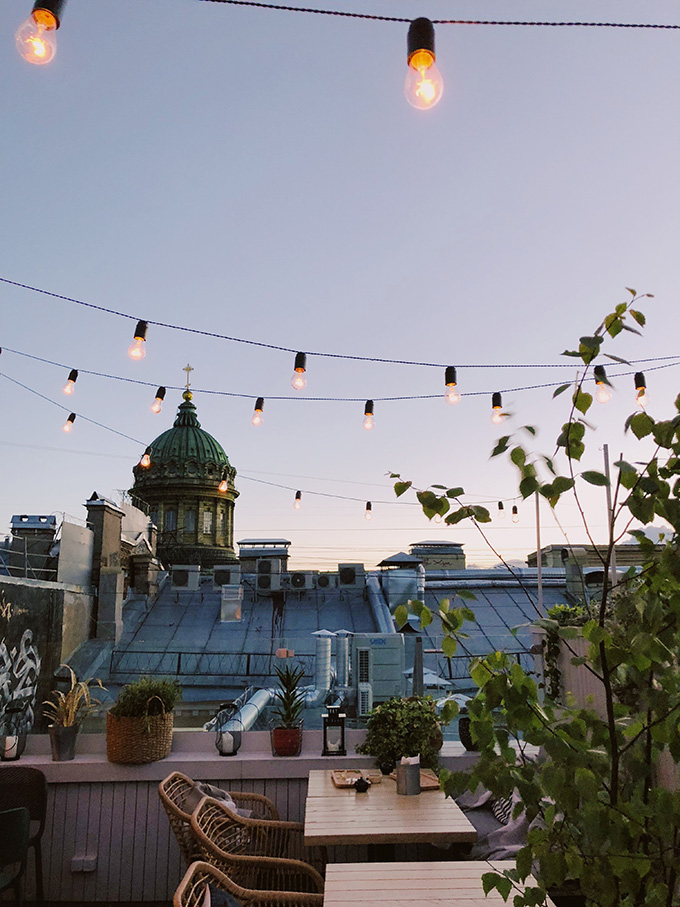 Get creative with lighting
Balconies are not just a spot to enjoy yourself in the daytime but are also spots for evening relaxation. This is why having the right lighting is essential when it comes to decorating your space.
A perfect way to incorporate soft lighting to your balcony is by using string or fairy lights. Draping them around a railing or hanging them on walls can enhance the beauty of your balcony and make it feel perfect for those date-nights.
Another unique way to increase lighting is to move away from overhead lights and built-in scones and opt for Japanese style lanterns. You can place real or fake candles in the lanterns and hang them from your balcony for a cosy, ambient look.
Play around with textures and color
If you want to bring an indoor flavor to your outdoors, do not be afraid to experiment with colors and textures.
Bold patterns and textures work well to bring that extra pop of personality to outdoor spaces. You should consider layering different types of elements like rugs and cushions made out of outdoor fabric to transform your balcony into a cozy yet vibrant spot.
People usually opt for a more neutral palette when it comes to designing outside spaces, but there is no harm in exploring vibrant colors when it comes to decor. Bright coordinating colors bring energy to your balcony, making you feel instantly energized.
Go pick out colorful rugs and pillows with crochet details and paint your furniture in bright colors to turn your balcony into an enchanting paradise.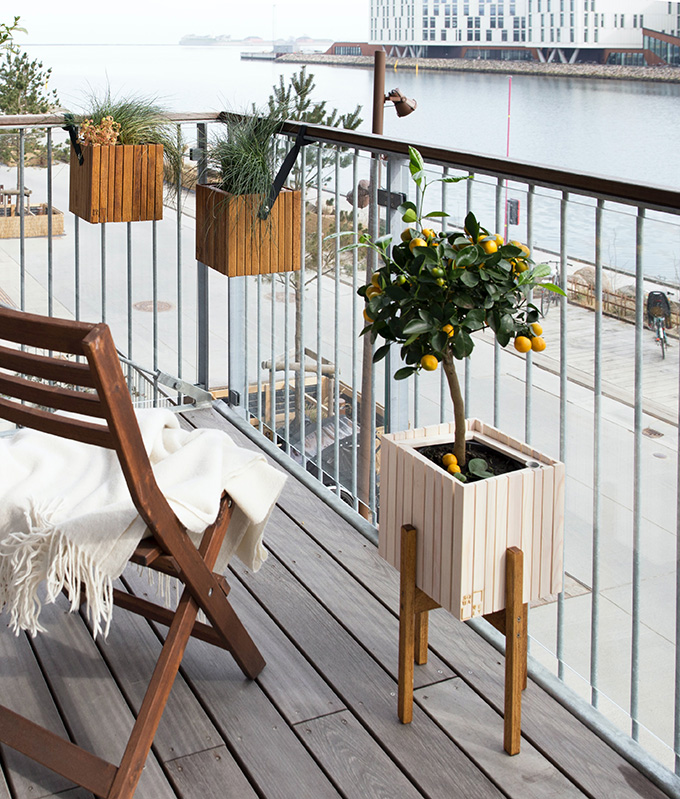 Create Privacy
Apartment dwellers often complain about not getting enough privacy as they lounge outside in their balconies; however, the way you choose to decorate can help create a private space for your family to relax in.
There are several options to consider. You can start by incorporating some tall vertical plants like bamboos to shield off your space from the neighbors. You can also look into a DIY project and create a balcony screen using bamboo fencing, which looks stylish while offering privacy.
Consider bright umbrellas and adjustable shades that can be lowered and set up when needed. These are great for privacy and also protect against the sun, wind, and rain.
Parting Thoughts
When it comes to balconies, they are indeed a haven that you and your family turn to for some peace and relaxation. Incorporating our ideas can transform your space into something out of a fairytale, but remember that the possibilities are endless, regardless of how big or small your balcony is. Let your creativity shine and design the space to reflect your personality.
What are some of your favorite ideas to decorate small balconies? Do you have any tips and DIY projects that you swear by? We would love to hear from you in the comment section below.