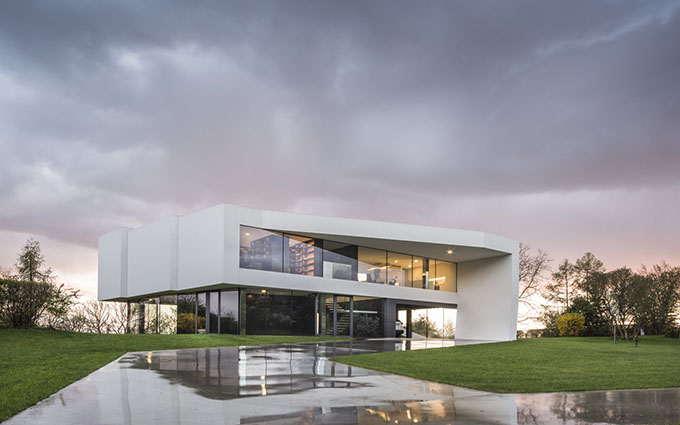 KWK Promes designed this stunning residence located Poland. Take a look at the complete story after the jump.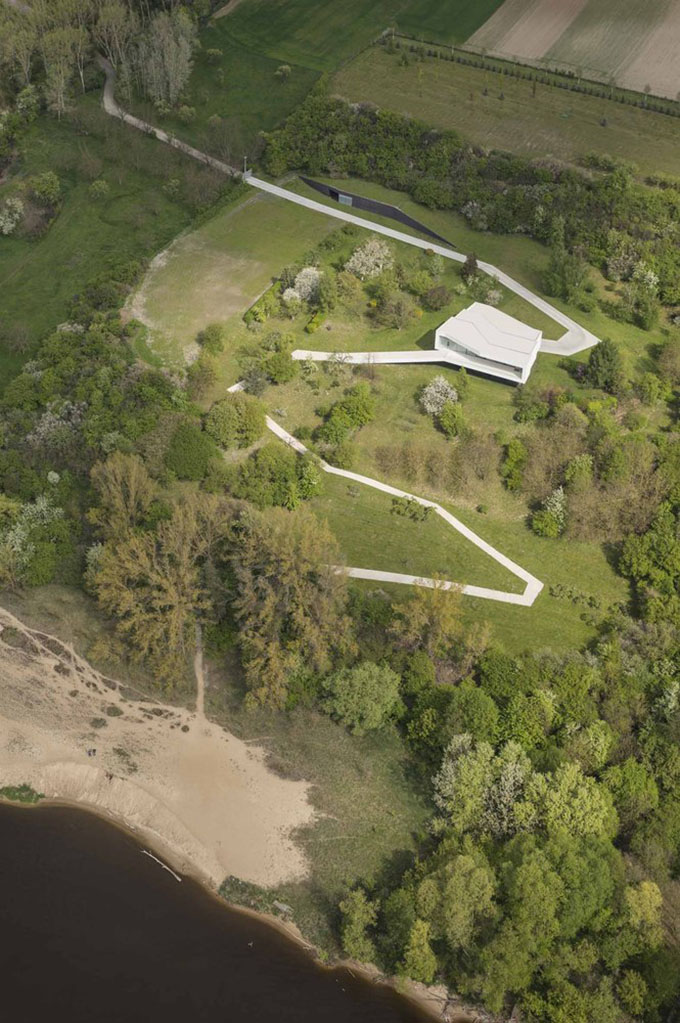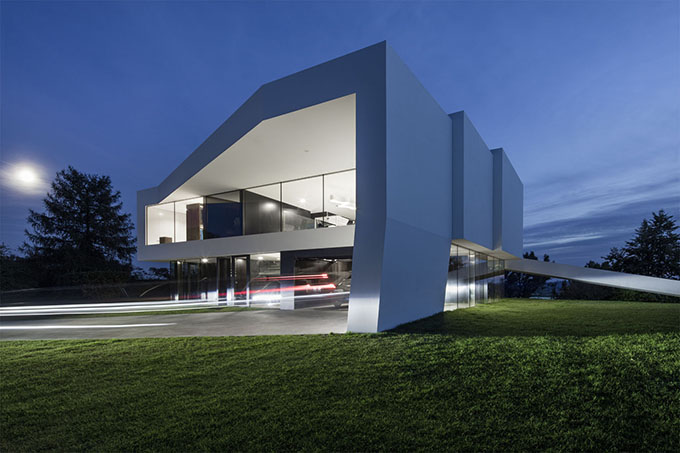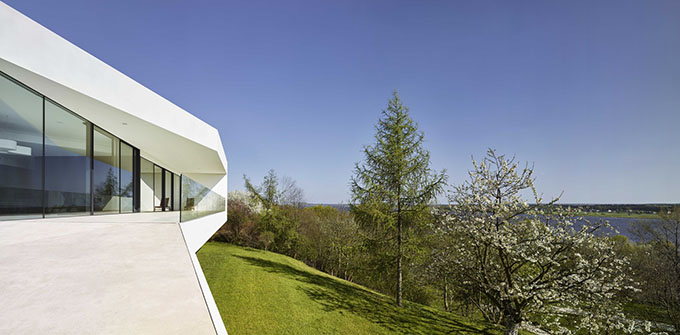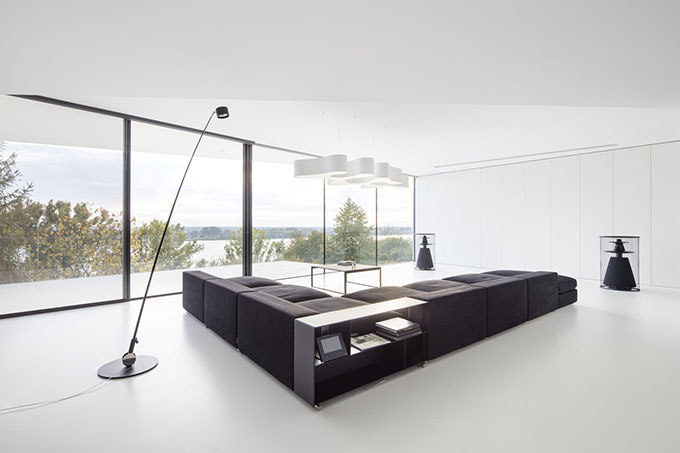 From the architects.: The investor had his own vision of the interior arrangement with the living area on the first floor. Additionally, he wanted to place a house in the middle of the plot, far away from the river, where a marina was supposed to be.
We decided to wrap functions arranged by the client and connect: entry, house and marina. It brought us to the idea of the ribbon, which was stretched across the entire area. First, from the entry as a road, then twisted and shaping ceilings and walls of the house, wrapping the interior.
Next, the ribbon was unrolled as a pier connecting the raised living room with the garden level. Then wriggling – the ribbon ran towards the river. So the road pierced the house. The garage with a glass wall interfered the living space.
Images: Jarosàaw Syrek, Juliusz Sokoàowski, Olo Studio