In a unique fusion of culinary creativity and historical homage, the newly unveiled Pastry Club Woda by Znamy się has emerged as a captivating establishment that blurs the boundaries between a pastry shop and a club. Situated within the historic Rother's Mill complex on Mill Island in Bydgoszcz, this one-of-a-kind venue seamlessly integrates the essence of water, the spirit of flour production, and the allure of vibrant nightlife.
Once a venerable boilerhouse nestled within the Rother's Mill complex, Pastry Club Woda has breathed new life into this historic location. Mill Island, steeped in history as a hub for inland water transport of grain and flour production, sets the stage for this remarkable establishment. The architectural team at Znamy się embarked on a journey to encapsulate the essence of water and flour production in their design, and the results are nothing short of awe-inspiring.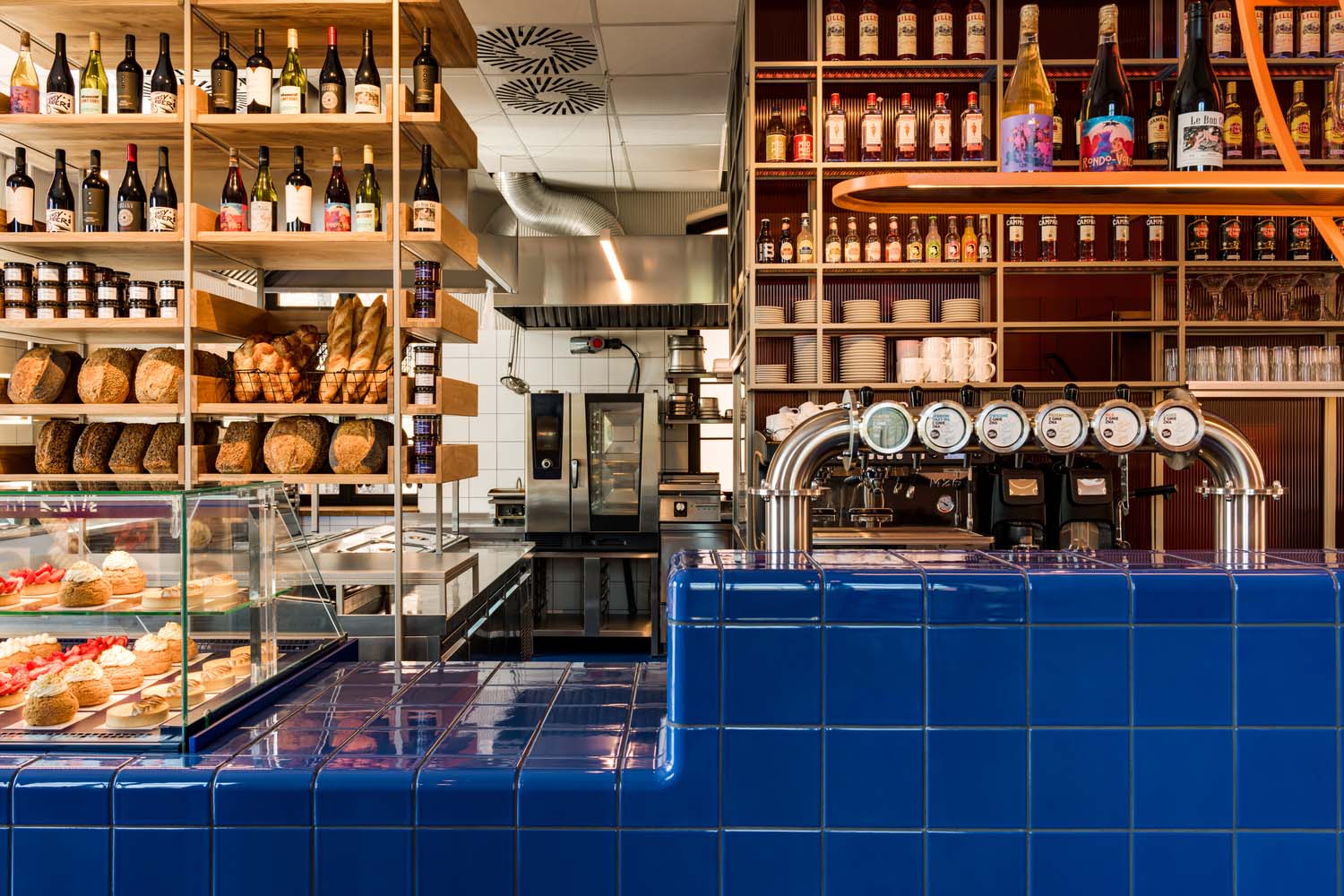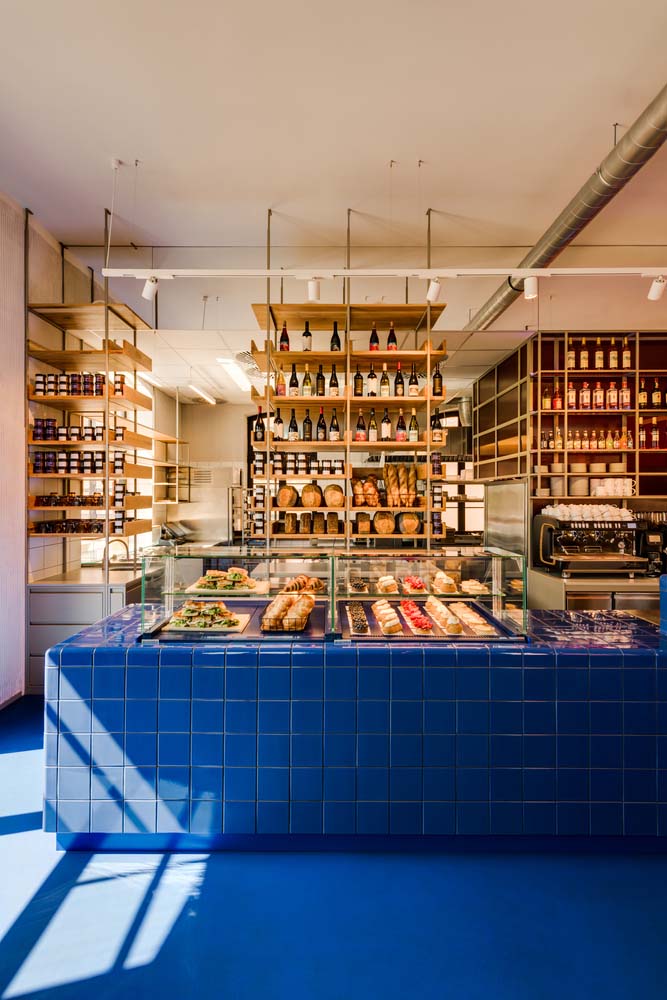 The interplay of colors is a defining feature of Pastry Club Woda's interior. Cobalt, reminiscent of flowing water and technological prowess, graces the floors, bar, and equipment. This color choice creates a sense of movement that mirrors the natural flow of water. Notably, a streamlined cobalt bar serves as both a design element and a functional divider, artfully directing the flow of patrons within the space. The connection to water is palpable, as guests move freely within, much like water currents.
Paying homage to the complex's history, the interior design effortlessly marries the functional aspects of flour production with the modern aesthetics of a pastry club. The open kitchen, replete with equipment and steel elements, serves as a visible nod to the machinery once integral to flour production. The vertical grooves in the plaster harken back to millstones and the traces of grain distributed by historical machinery, inviting guests to witness the production process firsthand.
Two dominant colors, cobalt and orange, infuse the space with their respective energies. Cobalt captures the rawness of water and technology, embodying movement and fluidity. By day, Pastry Club Woda shines as a bright, cool-toned haven, showcasing delectable pastries against this backdrop. As the sun sets and the evening unfolds, the venue transforms into a club, with warm orange lights invoking the spirit of sunset, warmth, and celebration.
The architects have masterfully curated a space where the day's vivacity and night's exuberance coalesce. This multi-dimensional venue serves as a testament to the creative prowess and innovation that can arise from honoring history while embracing the present.
Pastry Club Woda is not merely a place to indulge in delightful treats; it is an experience that navigates the currents of history, technology, and human enjoyment. As this gem on Mill Island continues to captivate locals and visitors alike, its unique blend of flavors, colors, and functions promises an enduring legacy in the heart of Bydgoszcz.
Project information
Architects: Znamy się – znamysie.com
Area: 78 m²
Year: 2022
Photographs: ONI
Manufacturers: DTile, Fermob, Intermex, Labra Sp. z o.o., Nestle Professional, Resintechs, Sto sp. z o.o.
Lead Architects: Paweł Tatara, Aleksandra Majdzik, Wojciech Nowak, Bogna Kawa-Nowak, Urszula Dachnij, Katarzyna Janczak, Anna Petryszyn
Ligthning: Labra
Conceptual Design, Executive Project: Paweł Tatara, Aleksandra Majdzik, Wojciech Nowak, Bogna Kawa-Nowak, Urszula Dachnij, Katarzyna Janczak, Anna Petryszyn
Program / Use / Building Function: Pastry club
City: Bydgoszcz
Country: Poland