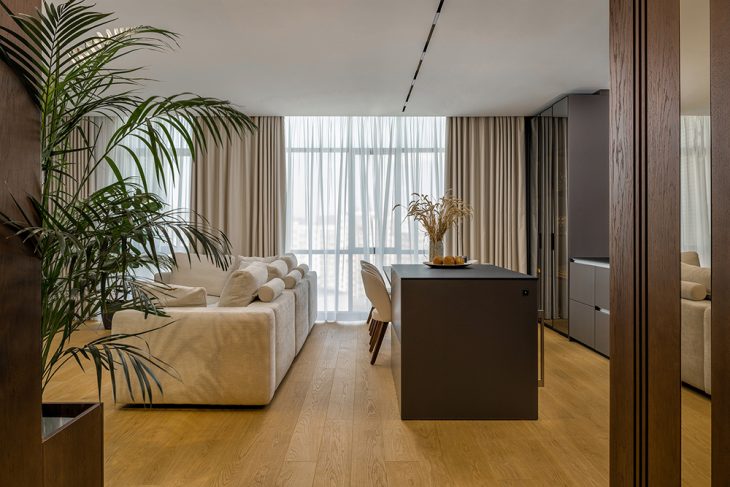 Architecture studio SENCE ARCHITECTS has unveiled a new project for RC Park Avenue – "Elegance". Designed for a young couple who enjoys traveling, the project is a perfect mix of homeliness and contemporary design concepts. The apartment has a hotel-like ambience and well-thought-out practicality, so every nook functions as a haven.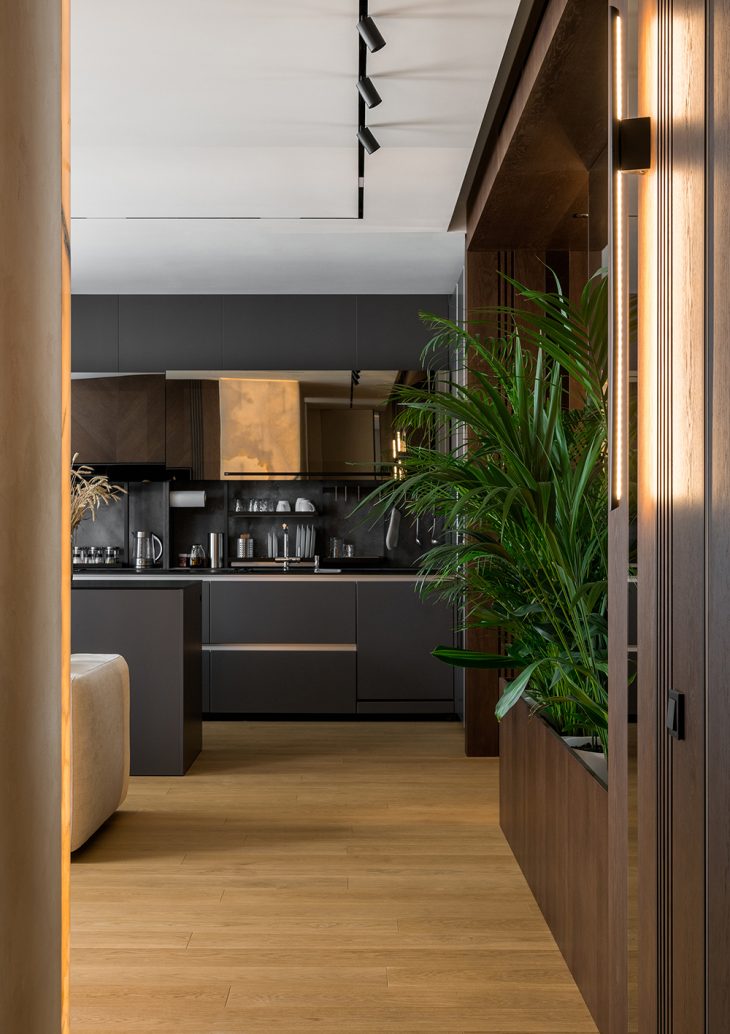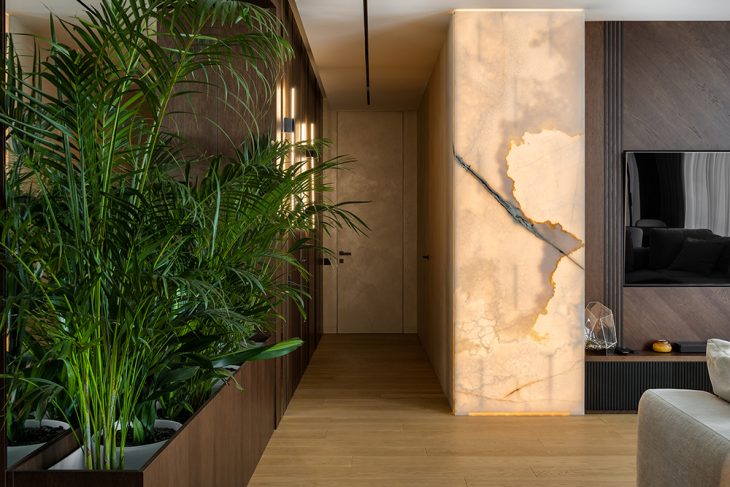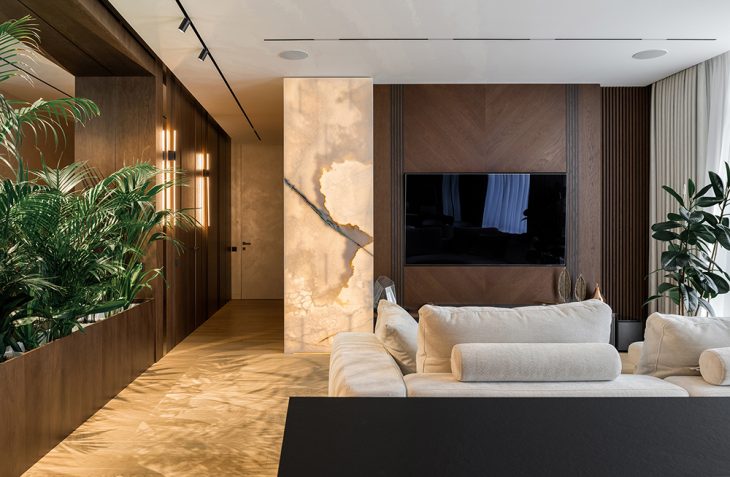 The interior color scheme is modest, classical, and simple. The ceramic granite became the project's feature because it enables light to pass through and visually extends the apartment, giving it more room and volume. Greening the mirror wall generates a unique microflora, and the harmonic blend of wood and marble gives the impression of naturalness and environmental friendliness.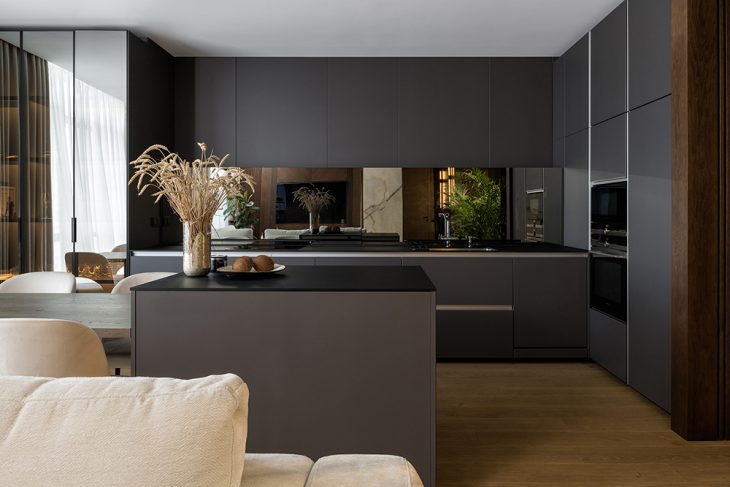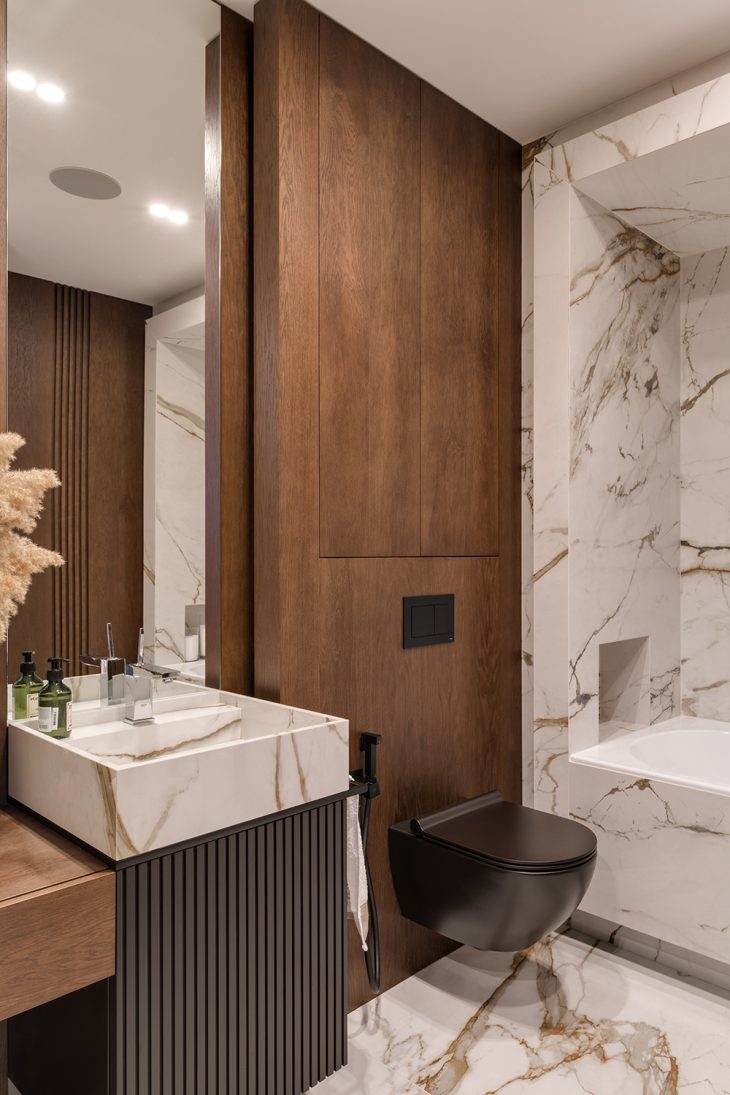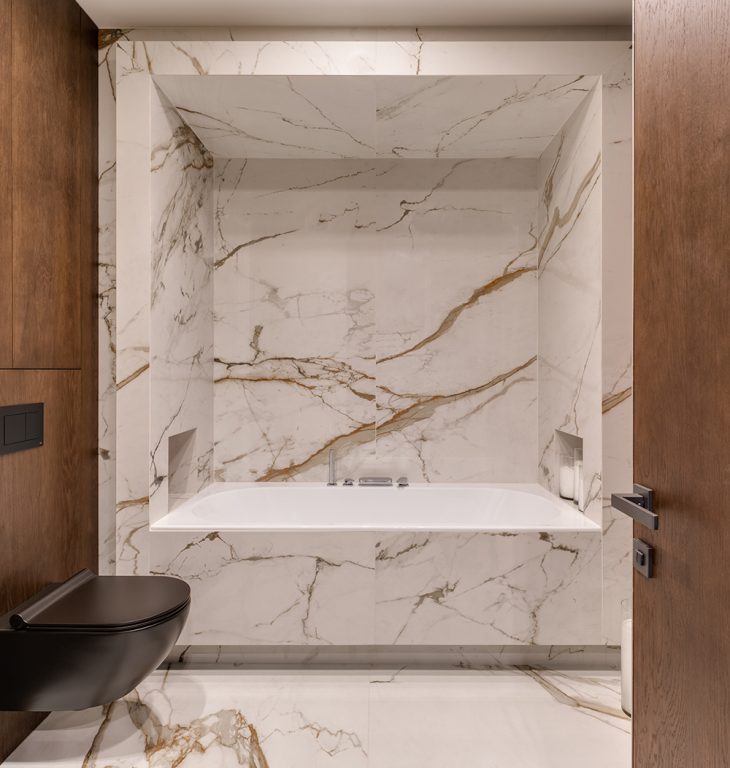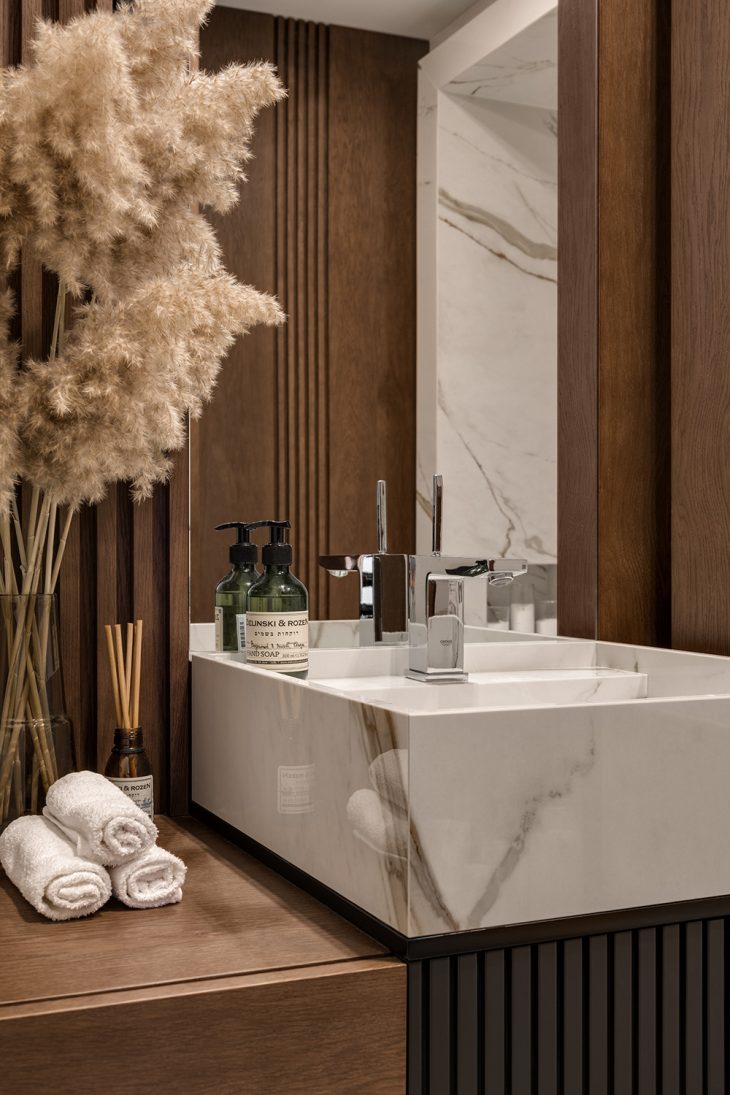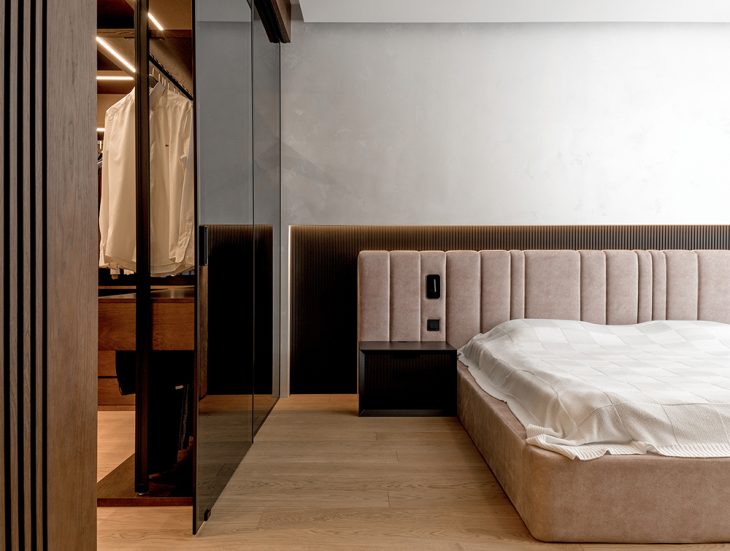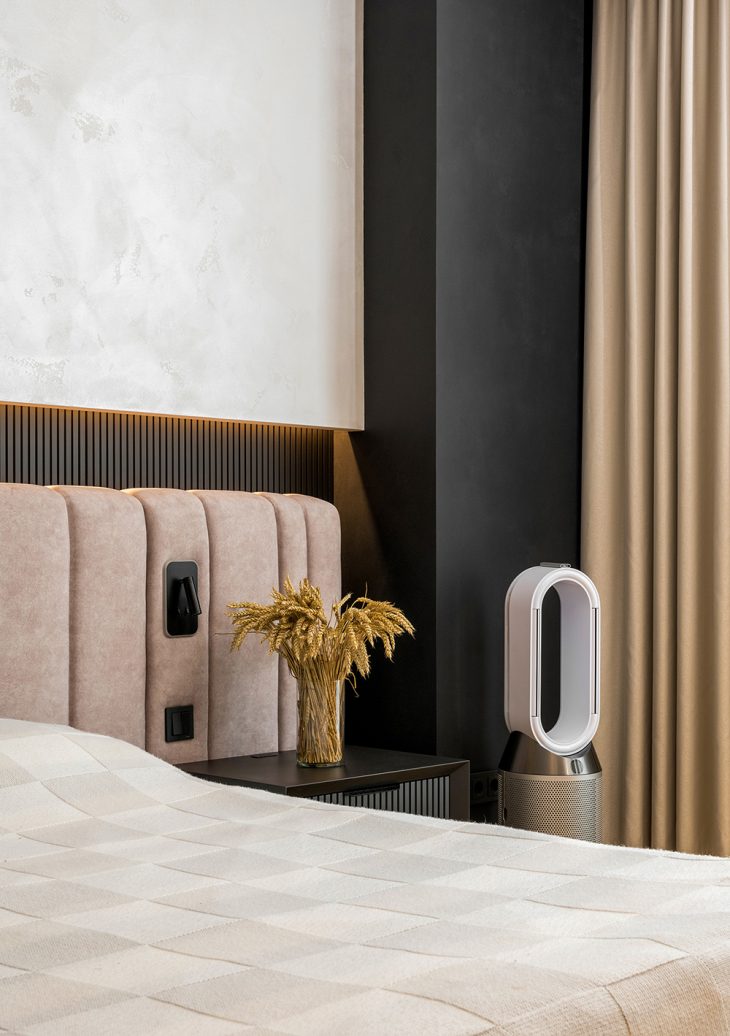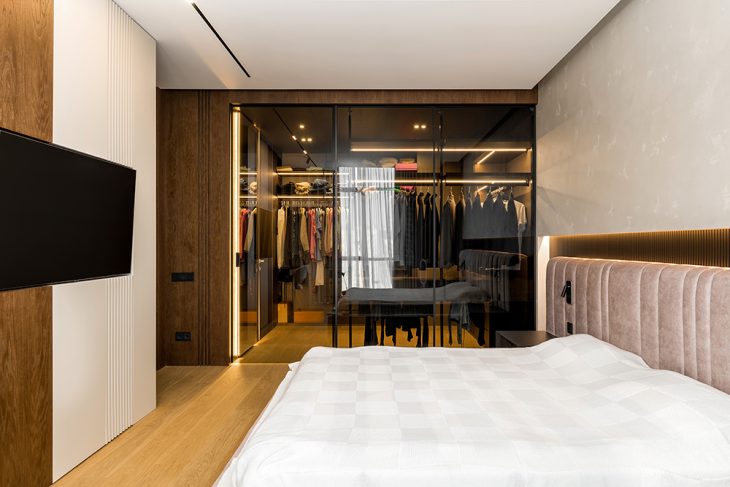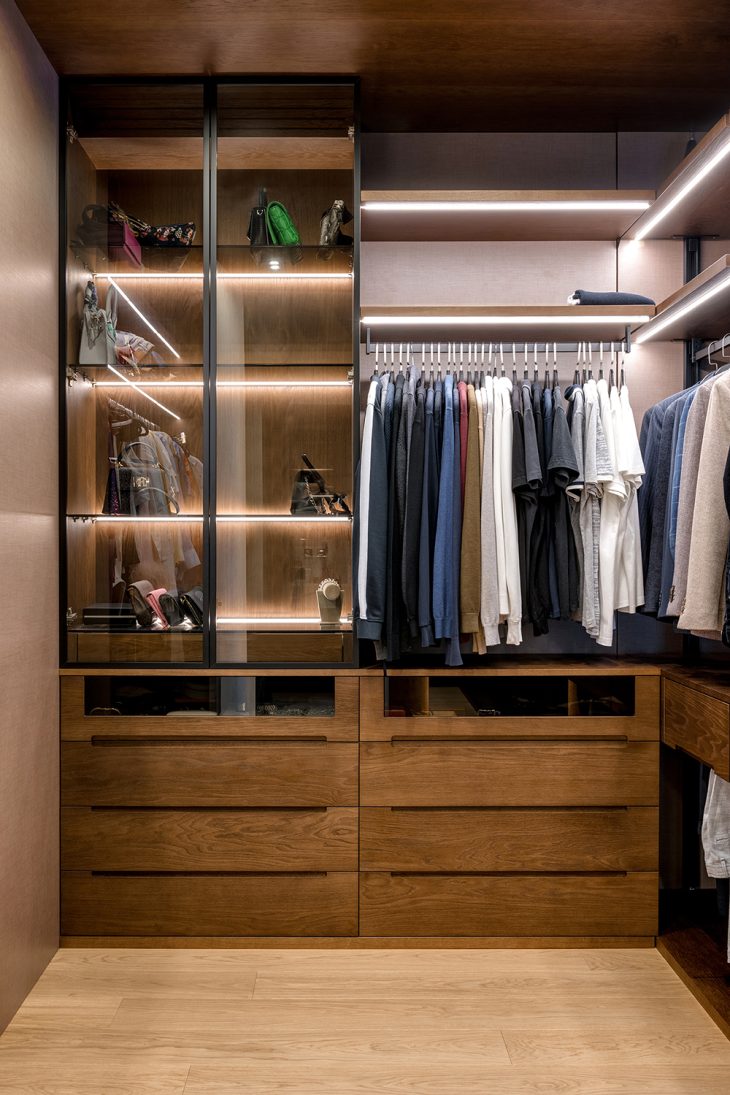 "Elegance" is also synonymous with lightness. To avoid additional heavy structures, SENCE ARCHITECTS chose a concealed solution. Built-in shelves, tinted and mirrored facades conveniently conceal all accessories, resulting in a symbiotic relationship of ease and practicality. There are multiple spotlights around the apartment, as well as extra LED lighting surrounding the mirror and certain shelving. Diffused light is gentle and non-aggressive, creating a cozy, peaceful, and harmonious ambiance.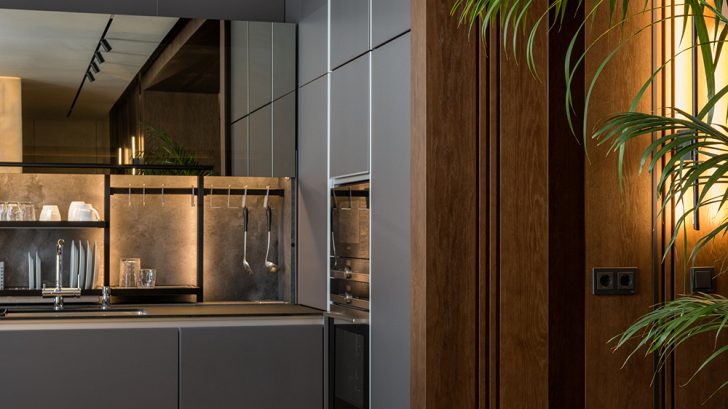 Size: 119 sq.m.
Location: Ukraine, Kyiv
Completion Year: 2022
Team: Petrovska Oksana, Zamryka Anastasia
Company name: SENCE ARCHITECTS – www.sencearchitects.com
Photo credits: Maxim Artbovich