Renowned for his iconic curvilinear designs, Oscar Niemeyer stands tall as one of the most influential architects of the 20th century. Born on December 15, 1907, in Rio de Janeiro, Brazil, Niemeyer's life and work have left an indelible mark on the world of architecture. His distinct style, characterized by fluid lines, innovative use of reinforced concrete, and an unwavering commitment to modernist principles, has left an enduring legacy that continues to inspire architects and admirers alike.
Early Life and Education
Oscar Niemeyer was born to a family of humble means in Rio de Janeiro. As a young man, he demonstrated a keen interest in drawing and attended the Escola Nacional de Belas Artes (National School of Fine Arts) in Rio de Janeiro to study architecture. It was during his time at the school that he became acquainted with the emerging modernist movement, which would go on to profoundly influence his work.
Embracing Modernism
The pivotal moment in Niemeyer's career came when he was assigned to work on the Ministry of Education and Health (MES) project in Rio de Janeiro, where Le Corbusier served as a consultant. This opportunity provided him with a deep understanding of the Modern Movement's principles, further fueling his passion for modernist architecture.
Continuing his collaboration with Le Corbusier, Niemeyer co-designed a kindergarten in Rio de Janeiro in 1937. The following year, he assumed a leadership role in a team of architects responsible for shaping the vision of the "Novo homem, Brasileiro e moderno" (new man, Brazilian, and modern) through the Ministry project. This experience solidified Niemeyer's grasp of modernist architecture and its potential to redefine the architectural landscape.
Under Le Corbusier's mentorship, Niemeyer honed his modernist sensibilities and developed a deep appreciation for the fusion of art and functionality.
In 1938, Niemeyer made his international debut with the Brazilian Pavilion at the New York Trade Fair, co-designed with Lucio Costa and Paul Lester Wiener. The pavilion's concept of grace, elegance, lightness, and spatial fluidity, with open-plan layouts, curves, and free walls, left a lasting impression. Fiorello La Guardia, the mayor of New York City, was so impressed by the project that he bestowed the keys to the city upon Niemeyer.
The Pioneering Spirit: Brasília
Niemeyer's career reached new heights when he was appointed as the chief architect for planning the new capital, Brasilia (1956-1960). President Juscelino Kubitschek commissioned the project, envisioning a futuristic city that would symbolize Brazil's progress. The daring and ambitious design of Brasília offered Niemeyer a unique canvas to express his architectural genius. His architectural vision for the city was to find a structural solution that characterized its unique architecture. He aimed to create buildings with narrow columns, giving the impression that they barely touched the ground and creating open spaces that invited contemplation and imagination.
Niemeyer's contributions to the project included the design of several prominent buildings such as the National Congress of Brazil, the Palácio do Planalto (Presidential Palace), and the Catedral Metropolitana Nossa Senhora Aparecida (Metropolitan Cathedral of Brasília). The Cathedral, with its hyperbolic curves and striking glass panels, remains one of the most iconic structures in the city and a testament to Niemeyer's penchant for challenging conventional architectural norms. Brasilia became a defining moment in Niemeyer's career, solidifying his status as a pioneer of modern Brazilian architecture.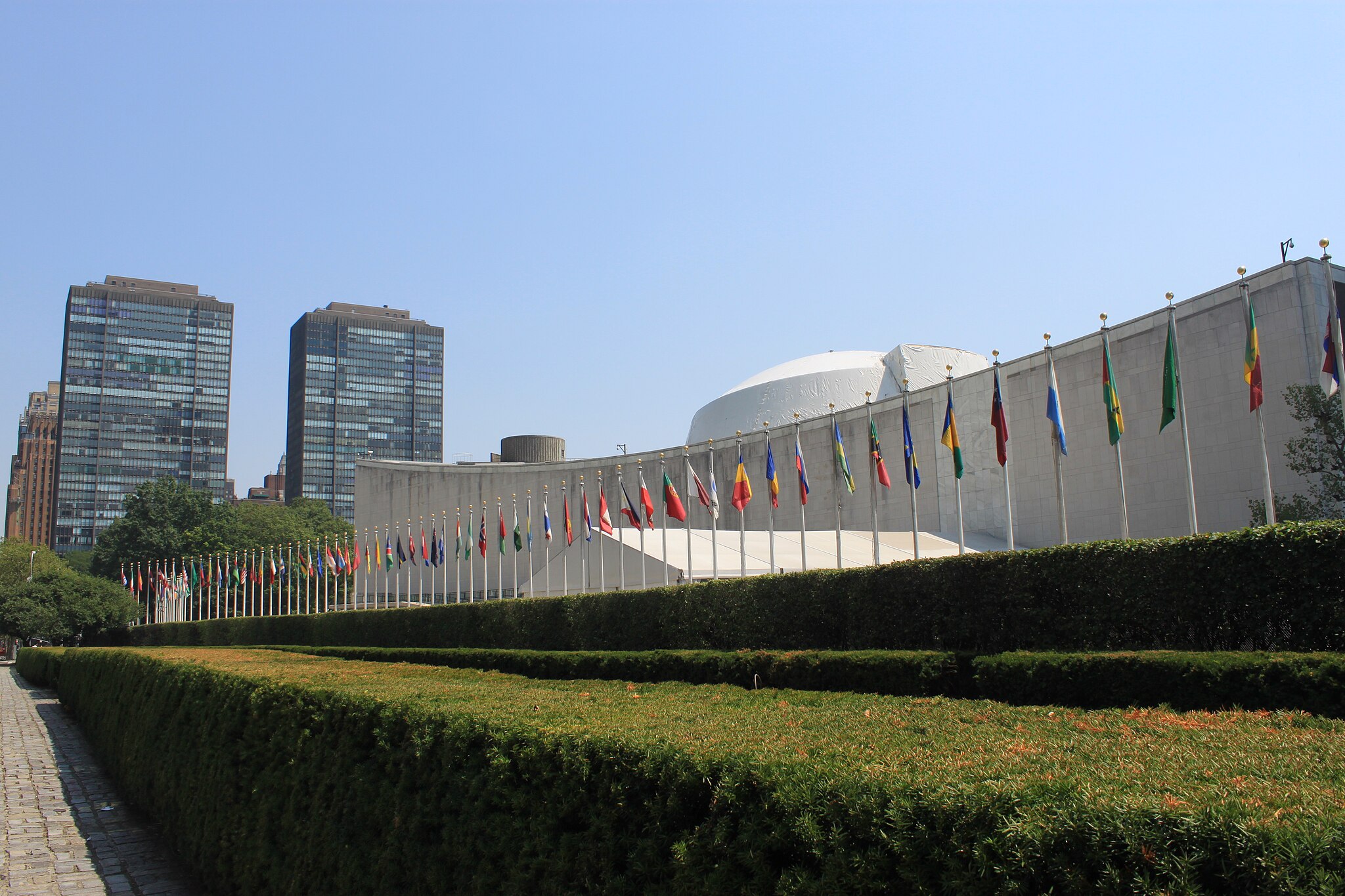 The United Nations Headquarters
Another major milestone in Niemeyer's career came in the form of the United Nations Headquarters in New York City. Alongside an international team of architects, including Le Corbusier, Niemeyer played a pivotal role in designing this symbolic center of global diplomacy. His innovative approach to the complex's layout, featuring curved glass curtain walls and open spaces, earned the building critical acclaim and solidified Niemeyer's reputation as a master of modernist architecture on the global stage.
São Paulo: A Showcase of Modernism
São Paulo, the economic heart of Brazil, boasts a remarkable collection of Oscar Niemeyer's work. Among the notable projects in this bustling metropolis is the Copan Building, a massive, sinuous structure that houses both residential and commercial spaces. The Copan Building is a testament to Niemeyer's vision of creating buildings that serve as vibrant microcosms within the urban fabric.
In addition to Copan, Niemeyer also designed the Latin American Memorial, an imposing cultural complex that showcases Latin American art, history, and culture. Its distinctive red arch, which appears to defy gravity, exemplifies the fluidity and harmony characteristic of Niemeyer's designs.
Iconic Cultural Centers
Niemeyer's contributions extended beyond Brazil's borders, as he ventured into designing cultural centers in other parts of the world. One such project is the Niterói Contemporary Art Museum in Rio de Janeiro. Perched on a cliff, the museum resembles a UFO, with its futuristic design offering breathtaking views of the city and the ocean. The structure exemplifies Niemeyer's ability to integrate his creations seamlessly into their natural surroundings.
Legacy and Influence
Niemeyer's approach to architecture was rooted in respect for various schools of thought, from the elemental structures of Mies van der Rohe to the imaginative creations of Gaudi. He emphasized the importance of designing from a place of personal inspiration, deeply connected to his roots and the country of his origin. Throughout his career, he remained committed to striving for beauty in architectural forms, even when faced with criticism or the limitations of conventional logic.
Oscar Niemeyer's work has left an enduring impact on the field of architecture and inspired generations of architects. His commitment to modernist principles, coupled with his use of curves and reinforced concrete, opened up new possibilities in architectural design. Niemeyer's creations not only showcased his technical prowess but also reflected his belief in the potential of architecture to foster social progress and human well-being.
Throughout his illustrious career, Niemeyer emphasized the importance of incorporating beauty, symbolism, and decoration on a monumental scale. He acknowledged the influence of various architectural schools, from the structural features of Mies van der Rohe to the imaginative designs of Gaudi. Despite inevitable criticism, he remained true to his architectural vision, embracing the old examples while pushing the boundaries of invention.
Niemeyer's exceptional talent and dedication were rewarded with numerous international awards, including the prestigious Pritzker Prize in 1988, the Golden Lion at the Venice Biennale in 1996, the Royal Institute of British Architects Gold Medal in 1998, and the UNESCO Award for Culture in 2001.
Oscar Niemeyer's life and work exemplify the power of architecture to shape the world with beauty, creativity, and innovation. Through his distinct style, characterized by fluid lines and bold curves, he redefined architectural norms and created spaces that continue to awe and inspire. From Brasília to the United Nations Headquarters and beyond, his projects stand as testaments to his enduring influence on the world of architecture. Oscar Niemeyer's legacy lives on, a testament to his vision and his ability to reshape the world with curves.