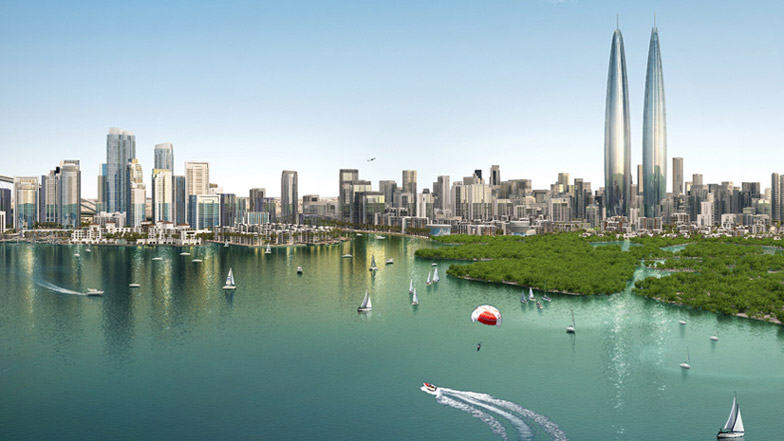 Emaar Properties & Dubai Holdings partners up to erect the world tallest twin towers. Plans of developing a 6 million-square-meter waterfront is also underway.
"Planned on an open site, Dubai Creek Harbour will combine the city with the natural contours of the creek," said a statement from Emaar. "With no legacy ties to infrastructure, this new Dubai will leapfrog many of the world's other global cities. The masterplan is an order of magnitude larger than Downtown Dubai and will support its commercial and cultural development."
Scroll down for more of the design.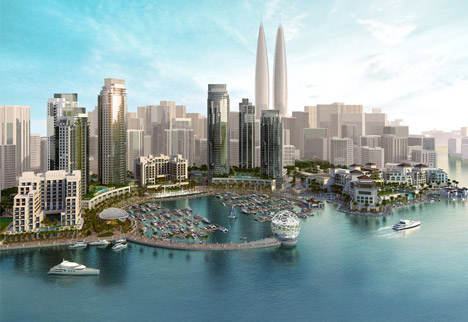 Although no architect has been officially named for the project, a masterplan design has been unveiled for the new district. This shows an area three ti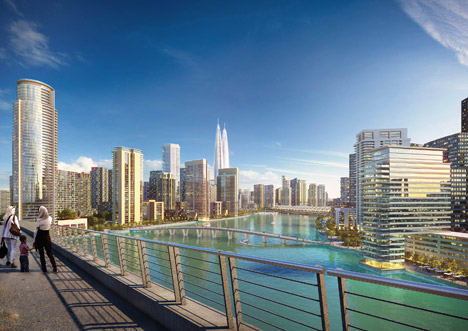 The project will create 39,000 homes and 22 hotels, with the first residences being pre-sold from the beginning of November.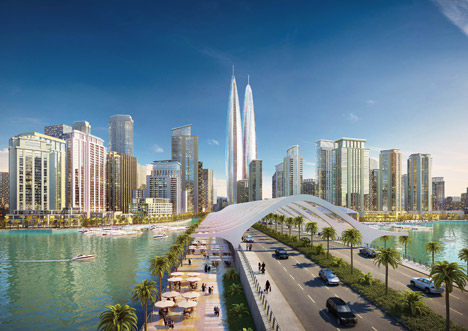 "When planning a project like this, you can't look at 2015. It's about the fundamentals of the city," said Emaar chairman Mohamed Alabbar at a press conference.
"I think all the stakeholders in Dubai in this business learnt their lessons and they have matured. What it boils down to is supply and demand."
The scheme replaces former plans for the area in downtown Dubai, which is called The Lagoons as it includes a cluster of islands just off the coast.