Originally from Dezeen.  
Moca Architects designed the two-storey family home, named HouseAA, for a plot in a residential area of Nara city, in the Kansai region of Japan. Two bedrooms are positioned across the lower floor of the property, accessed through a recessed wooden door, while an open-plan living space is located on the upper floor.
Continue below for more:
"It controls the eye from both the inside and the outside," said the architects.
Openings cut through the panelled roof pair up with large sections of glazing on the upper floor.
Concealed beneath the roof, a wood-lined open-plan living and dining area has large glass panels that lead out on two balconies. The outdoor terraces are sheltered by the projection of the roof.
A series of slim wooden posts dotted around the interior support the large roof structure above.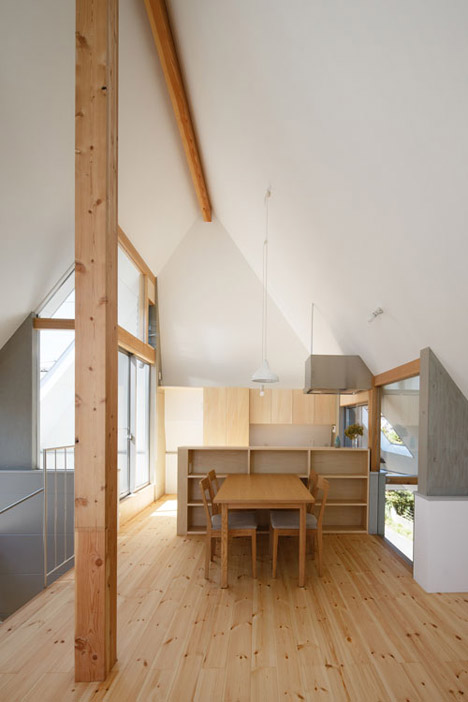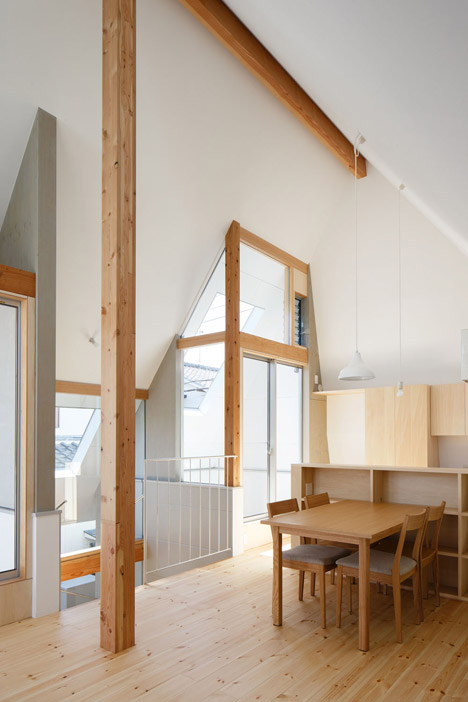 Small sections of the concrete facade creep through the glazed walls of the living space onto the pitched ceiling and into the well for a timber staircase.
The stairs lead down to two ground floor bedrooms positioned either side of a wood-panelled entrance hall, with a family bathroom to the rear.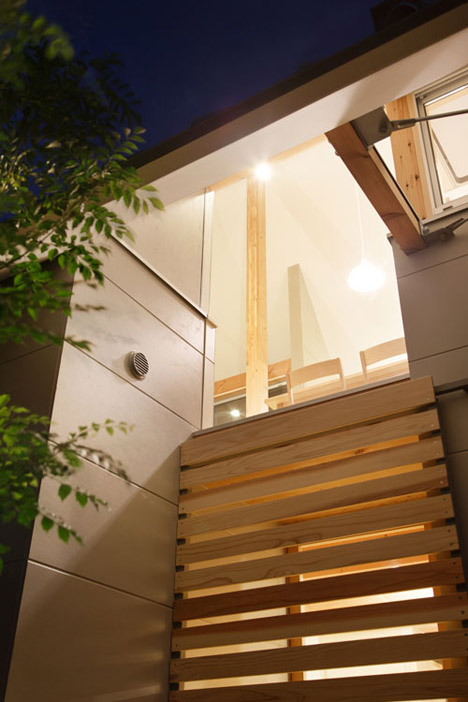 Sliding doors pull across to provide privacy for the bedroom, and wooden slats tacked over the bedroom windows obscure views of the interior while still allowing natural light to enter the lower floor.