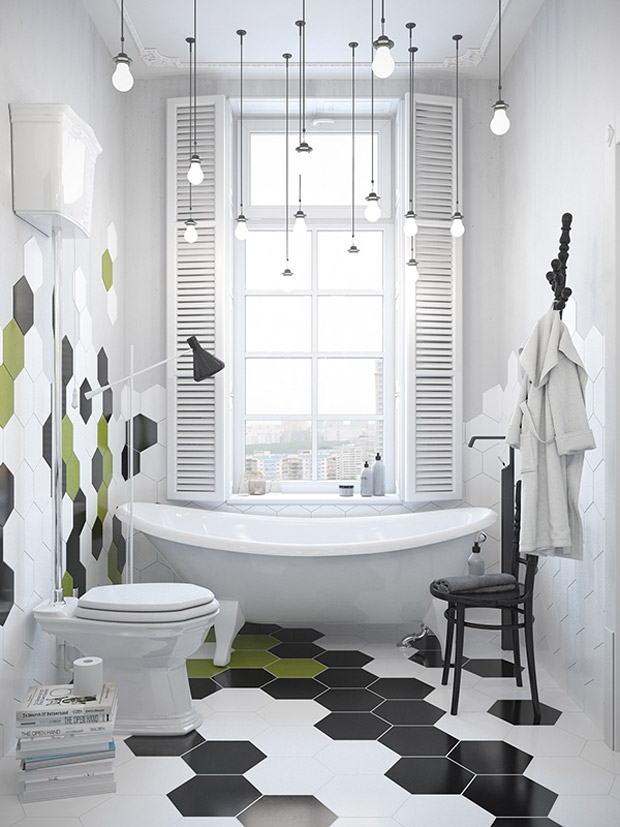 Picture your bathroom right now. Think about the fixtures, the counters, the colors on the walls. Think about the day-to-day clutter lining the space by the sink, the chipped paint near the windowsill. Your bathroom has probably looked the same way for a long time, and you no longer think about the how it could be made to look nicer. That's normal.
Still, it's good to shake up your bathroom's look every once in a while. Whether it's for yourself, or because you're planning to sell your home soon, bathroom improvements add value to your home and improve your quality of life. These ideas for ways to improve the look of your bathroom the gamut, from small changes to big commitments, so you can make the best choices for your bathroom.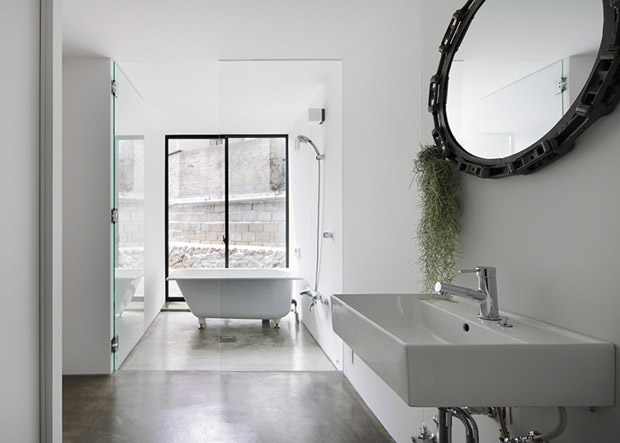 Rip Out That Old Shower Curtain
Cloth shower curtains block the visual field and can make bathrooms look small and confined, while transparent plastic shower curtains just look childish and immature. Add a touch of elegance to your bathroom by taking out the old shower curtain rod and replacing it with a rimless glass shower door. As an added bonus, your glass shower door will let light into your shower stall and bathtub, making the experience of bathing more refreshing than ever before.
Install Smart Storage Space
Presence of clutter in the bathroom can distract from your nice fixtures and snazzy color-coordinated towels. Put that clutter away. If your bathroom doesn't have much storage space, there are a variety of ways that you can fix this problem. These suggestions range from major remodel projects to simple DIY solutions.
Cover the base of your pedestal sink with a nice sheet. The problem with pedestal sinks is the lack of a cabinet underneath. Covering the perimeter of the sink with a sheet will allow you to cover up the area beneath the sink so you can store your clutter–unseen–down below.
Use baskets. Baskets are the best! They're great for sorting and storing, and they're attractive even when stored out in the open. Using covered baskets will prevent anyone from seeing your bathroom products, or you can choose to store your baskets on a high shelf so that no one can see what's inside.
Replace your pedestal sink with a real bathroom vanity. If you have space for a bathroom vanity, it may be time to rip out that old pedestal sink altogether and install a modern bathroom vanity. The right bathroom vanity will include storage space and will give your bathroom a more "grown up" look.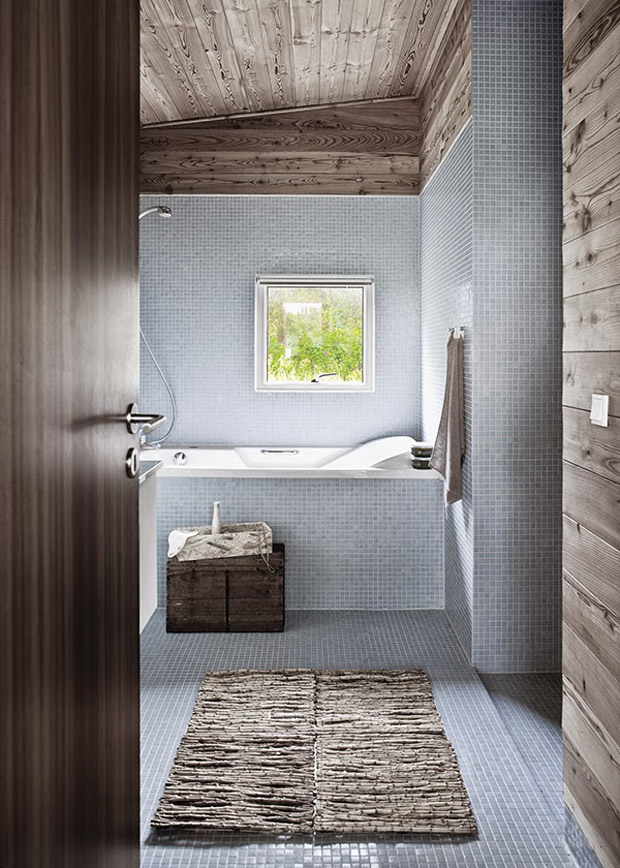 Make a Bold Color Choice
Repainting is a great way to make a dramatic change without investing a lot of money or replacing a major fixture. Typical bathroom colors are generally in the range of white, off-white, or a gentle pastel. Common perceptions are that bathrooms need light colors in order to prevent the space from seeming small, claustrophobic or oppressive.
True, in bathrooms where natural light is limited, it's best to avoid painting dark colors on the walls. However, in bathrooms with a natural light source like a window or skylight, medium to dark toned paint can help walls recede, giving emphasis to the fixtures. As an added benefit, medium and darker tones of paint can also add a touch of class to the room, because these colors are unexpected, thoughtful, more interesting and creative.
Replace the Faucets
You probably don't give a lot of thought to your faucets, but you will if you replace those old, conventional faucets with something new, shiny and unique. It seems like everyone has the same type of old, generic faucets in their bathrooms. They're easy to ignore. Make your bathtub or sink stand out with the addition of shapely faucets and handles that defy conventions and attract attention.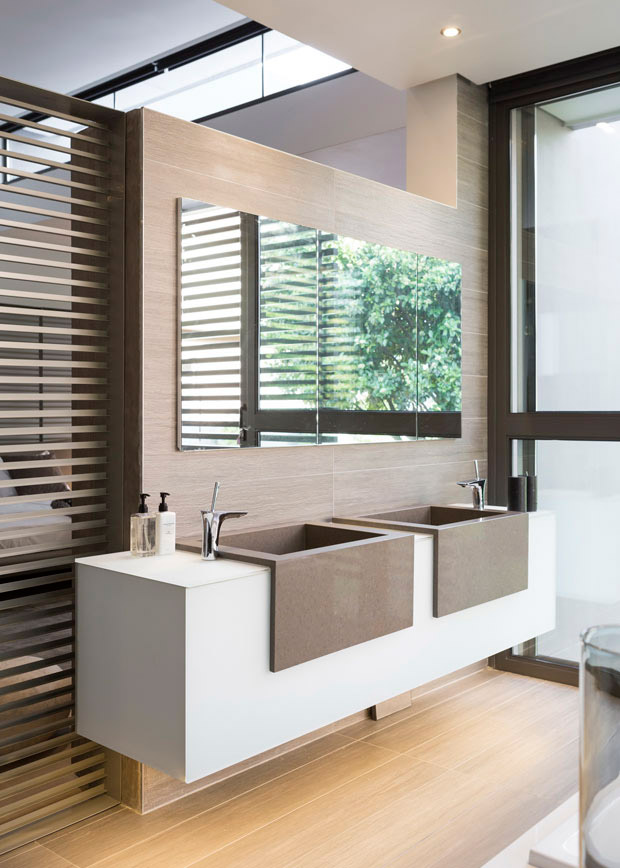 Install a Water Softener if You Have Hard Water
This may sound like an unrelated suggestion, but hard water will coat your bathroom fixtures with scale and stains before you can say "bathroom remodel." If you've been living with hard water for a while, you should able to see this problem first-hand. Now is the time to protect your investment an install a softener, to prevent this kind of problem from ever happening again.
So whether you've decided you're in the market for a new bathroom vanity or just a few baskets to line your bathroom walls, it's time to get started on your upcoming bathroom improvements. Good luck!