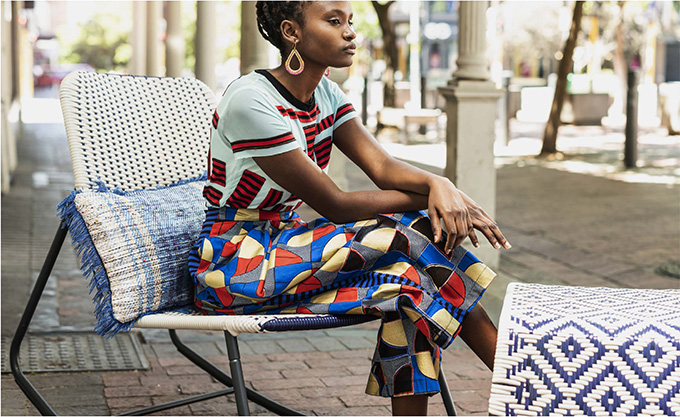 IKEA collaborated with international award-winning lifestyle and sustainable lifestyle brand, Reform, on their latest African inspired collection, öVERALLT. IKEA joined forces with Design Indaba to learn more about the contemporary African design scene and pioneered the unique collaboration; a selection of designers from five African countries within fashion, textile, architecture and furniture design, each teamed up with an in house IKEA designer and created öVERALLT, a limited-edition IKEA collection that is all about building bridges and not walls, ultimately creating room for better habits together. We are hoping you could potentially find this collaboration interesting for a feature. Discover more after the jump.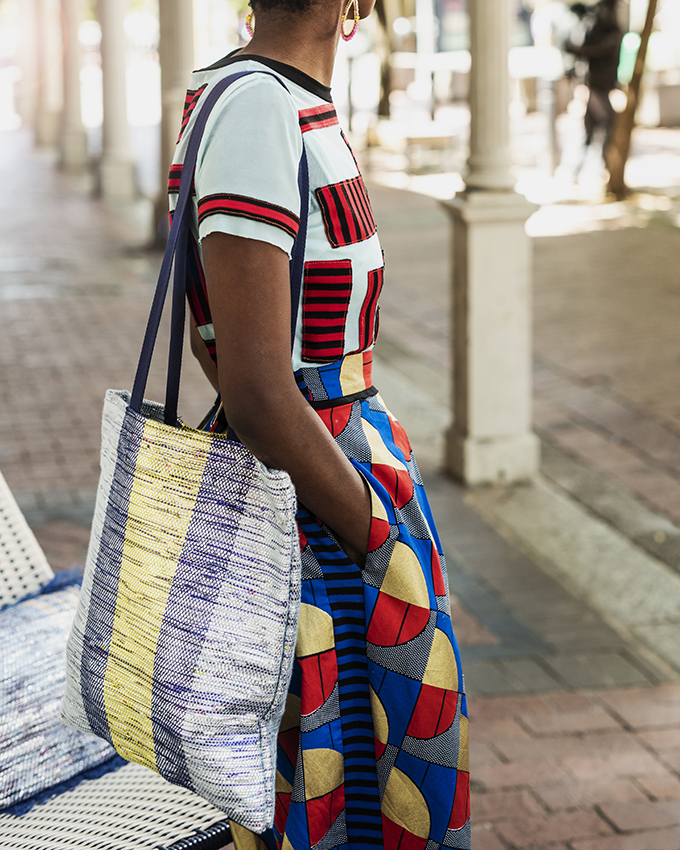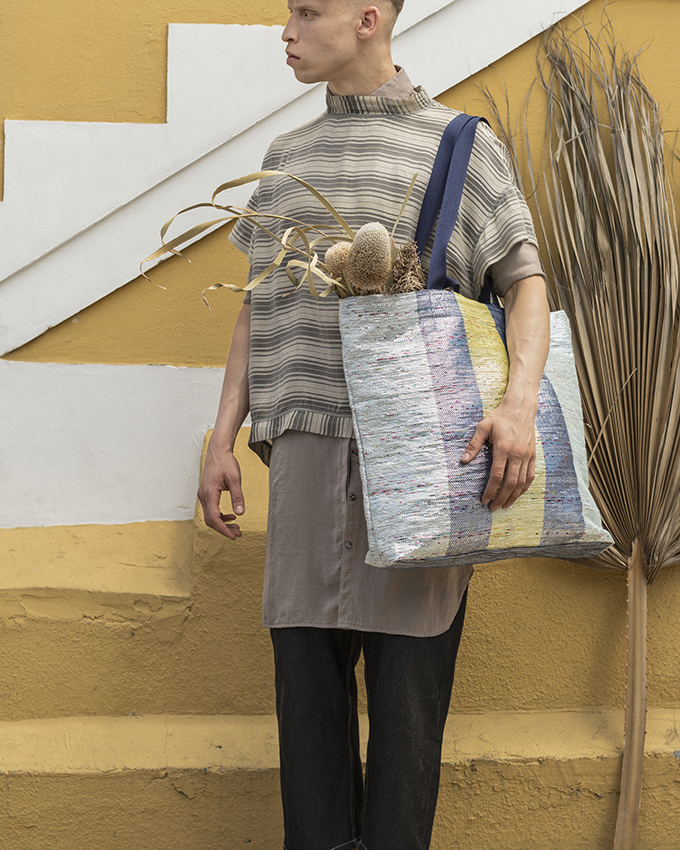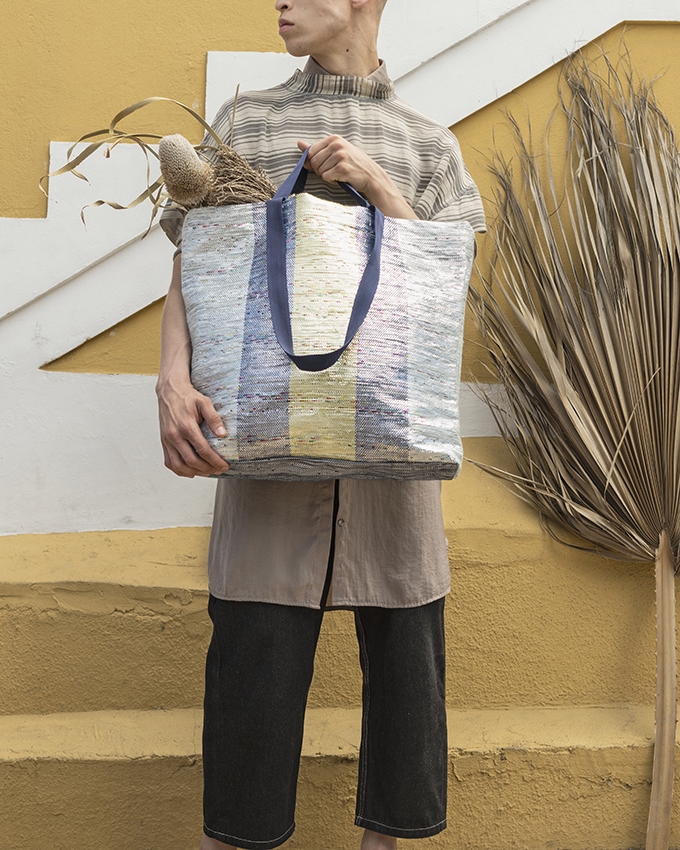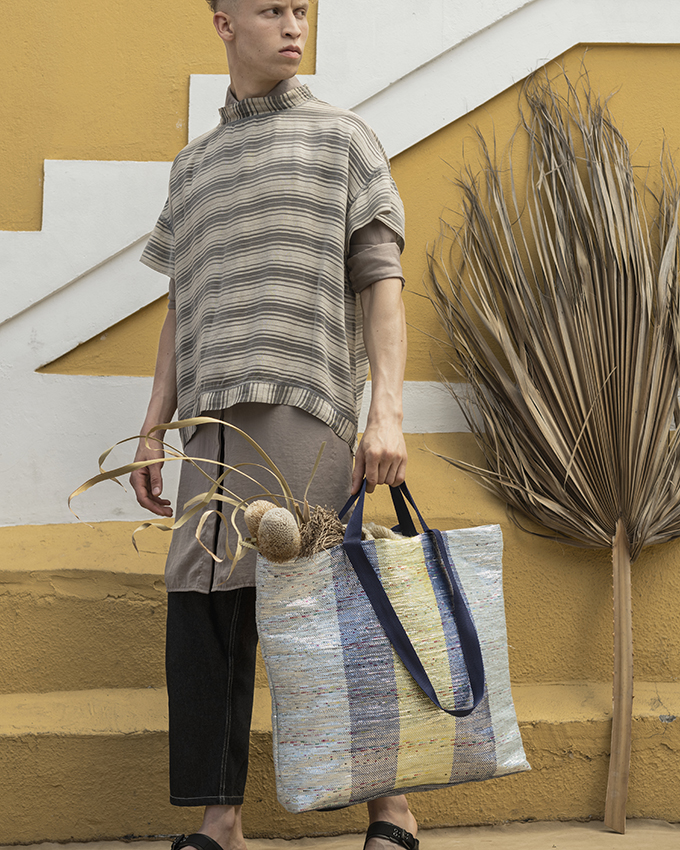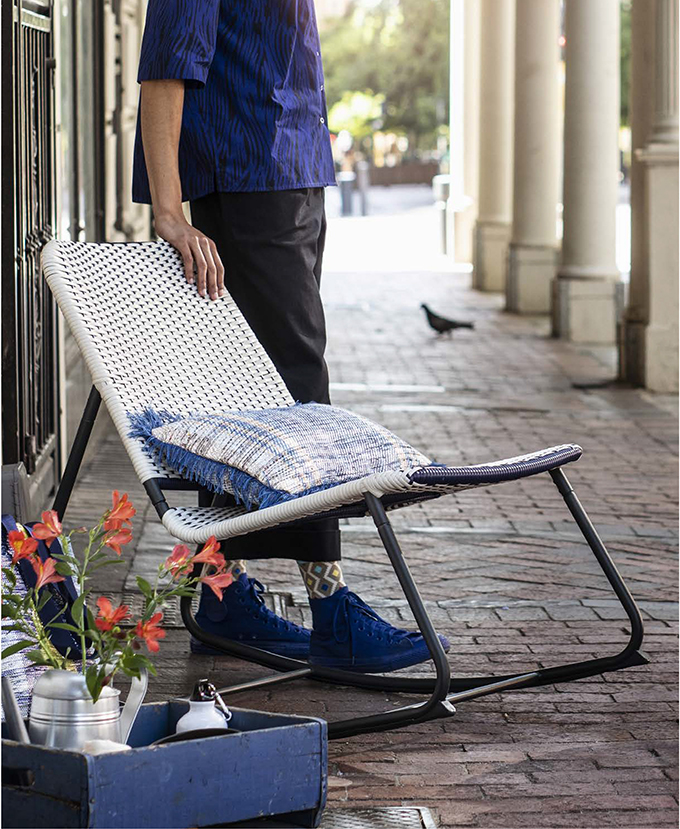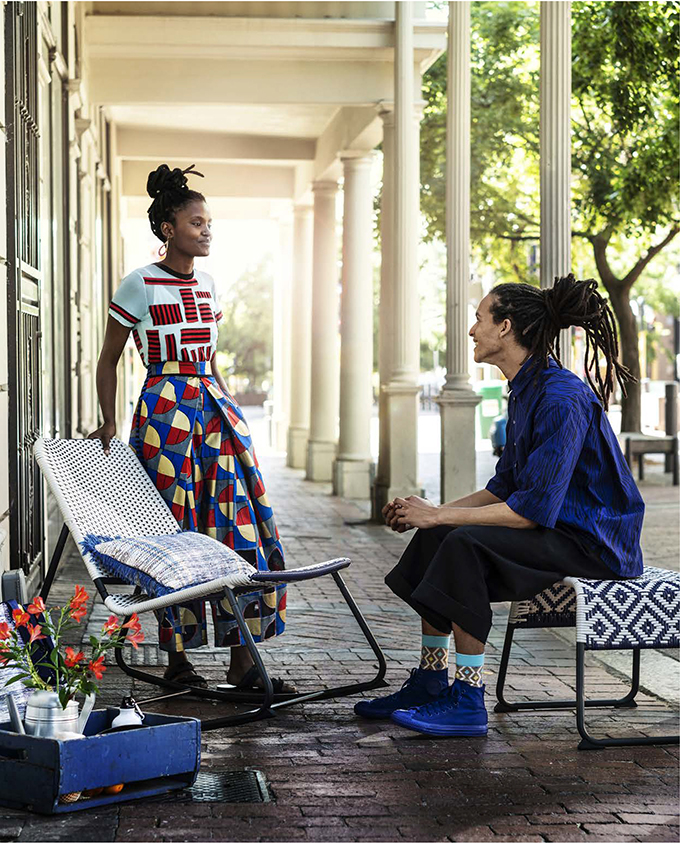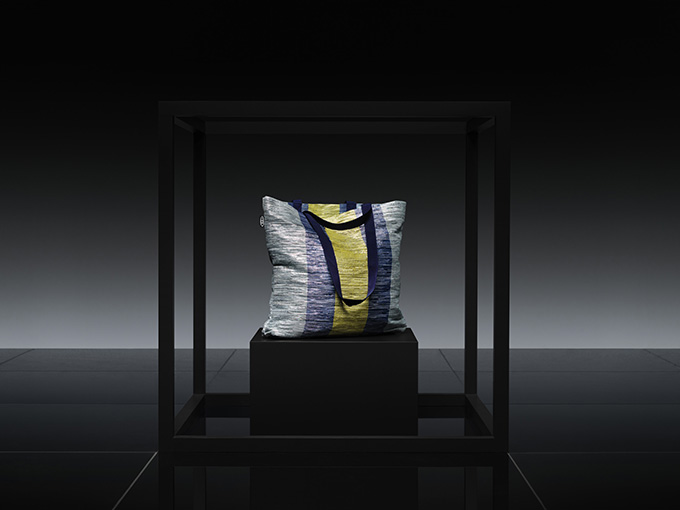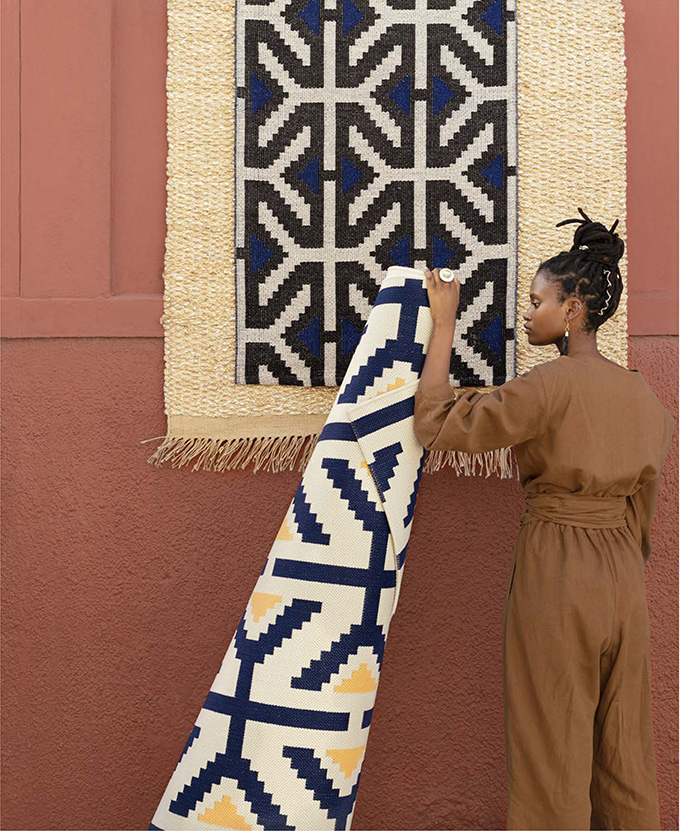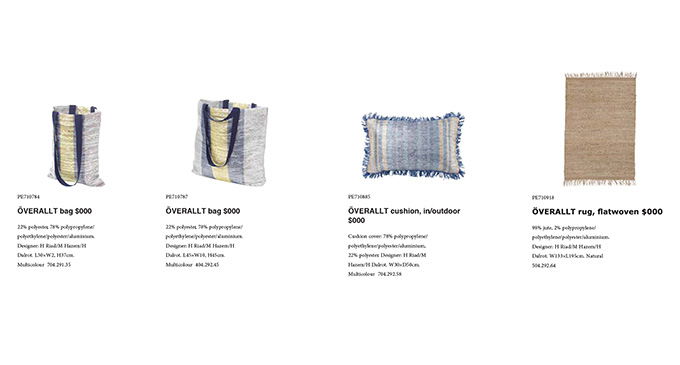 Reform created four unique pieces out of the collection; a fashion tote that comes in two sizes and a rug and a cushion. The öVERALLT tote, fashionable for the beach or a city stroll, is a tote on a sustainable mission, shows the world that one can be fashionable and eco-friendly. The shimmery woven strips of thread-like material are made from waste material from crispy packaging production found in chocolate bars or chips bags.
Apparently being one of the toughest and most stubborn materials to recycle, Reform defeated all odds and found a way to reuse the material to design totes and the cushion. The packaging waste comes in forms of long threads, they took these threads and weaved them on hand looms, creating intricately designed products. Reform also created a rug, where they used this packaging waste and including hemp material, a textile that gives a rug its tough and bristly texture. The Reform designed cushion beautifully designed with aquatic colors is perfect for outdoor summer furniture, paired with the authentic flat woven rug.
IKEA'S öVERALLT collection aims to break the common stereotypes and limited perspective people have about Africa and African creativity. Featuring a range of furniture and home décor, the collection tells the stories of African pioneering designers and how their different cultural traditions and techniques of craftsmanship is reflected in their creations. The öVERALLT collection brings together ideals of different cultures of what "feeling at home" is like and emphasizes that despite the diversity in individuals there are some common aspects that bring all people together.