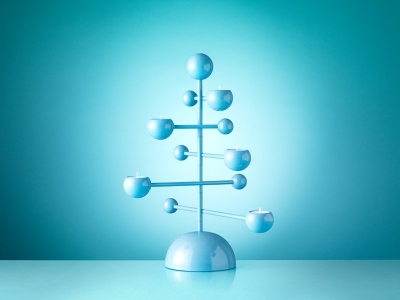 Project: Teluria Candelabra
Designed by Note Design Studio for KLONG
Website: notedesignstudio.se & www.klong.se
Beautifully modern Teluria Candelabra design comes from Note Design Studio shaped for KLONG.
From the Designers:
An original "Tellurion" is a mechanical representation of the Earth-Moon-Sun system that reproduces the relative movement of the three bodies. The model visualizes the causes of night and day, solar and lunar eclipses and the phases of the Moon.The thing that intrigued us with the mechanical contraption and what we wanted to put emphasis on in our candelabra was the beautiful way the light was reflected between the spherical bodies. The five arms of the Telluria candelabra can be rotated into different positions and the twelve orbs will amplify the candle flames and the surrounding space. Teluria is produced by Klong.