Singapore University of Technology & Design – SUTD designed by Ben van Berkel / UNStudio and DP Architects is now completed, the design itself is in time with today's millennials. It embodies connectivity, collaboration, as well as innovation and sociality. The new campus with almost 83,000 square meters is located closely to Changi Airport in Singapore as well as the Changi Business Park.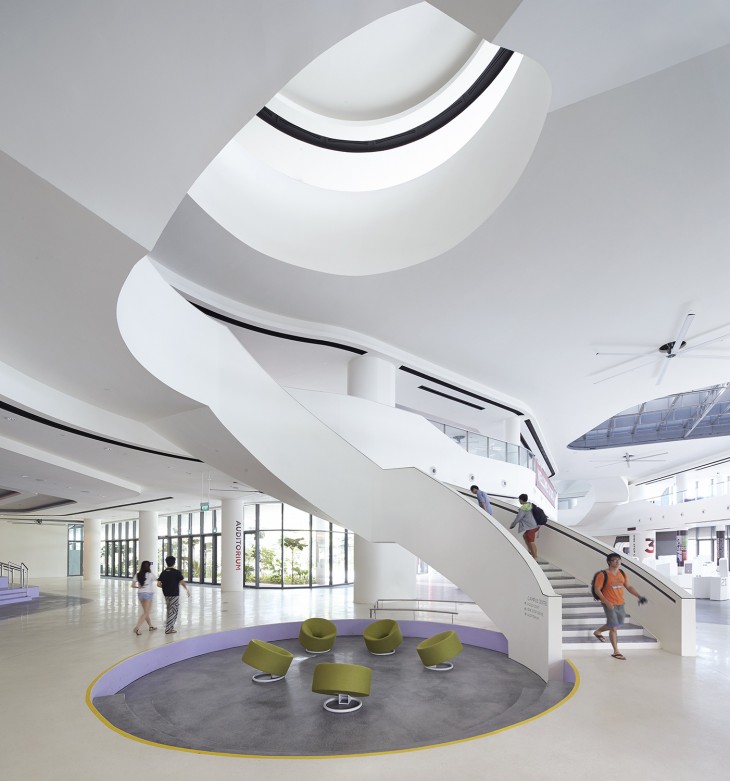 "The design for the SUTD consciously avoids over-articulation and instead focusses on infrastructural qualities, on connectivity and the creation of an open, transparent and light facility that responds to the requirements of the contemporary campus. In this way the architecture of the SUTD does not attempt to overwhelm the students with a singular vision, it instead enables them to develop their own architectural language for the future." – from Ben van Berkel at UNStudio
Photos: © Hufton+Crow
Discover more of the inspiring project after the jump: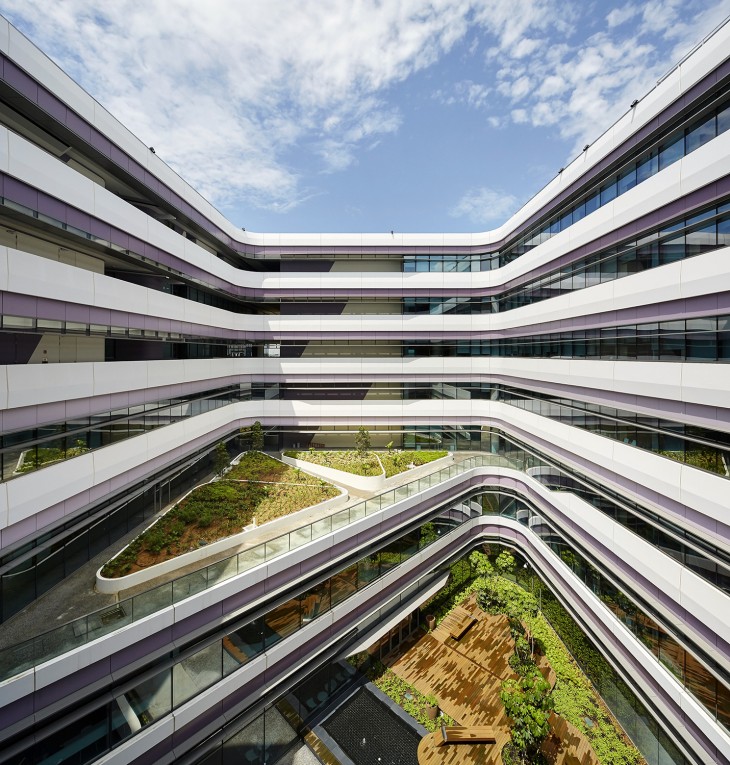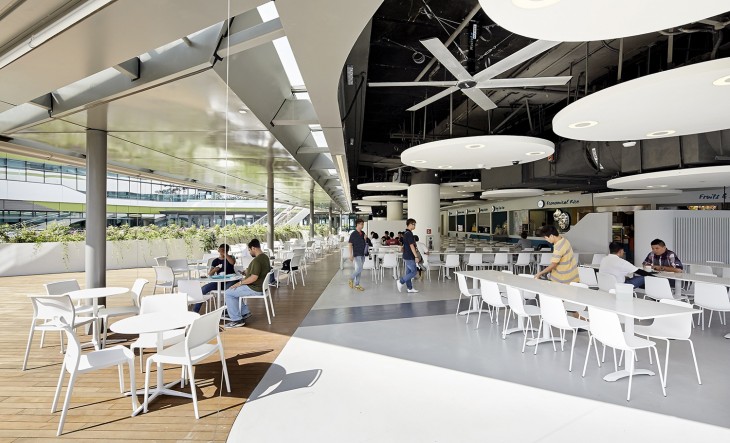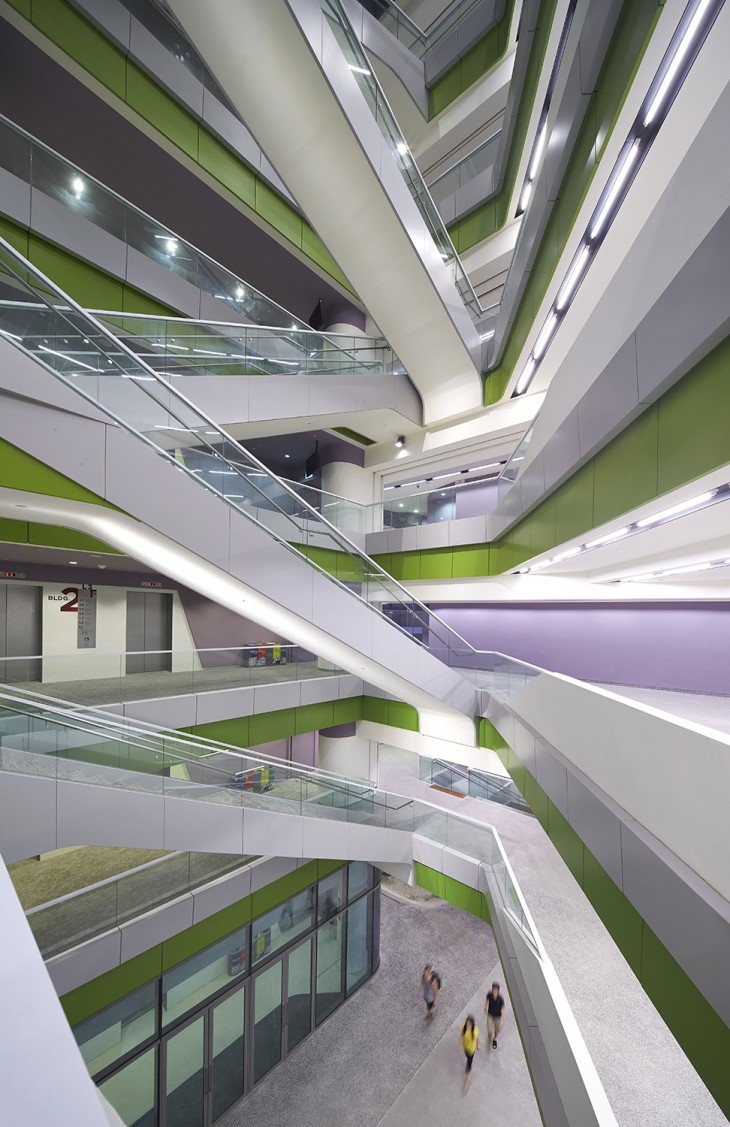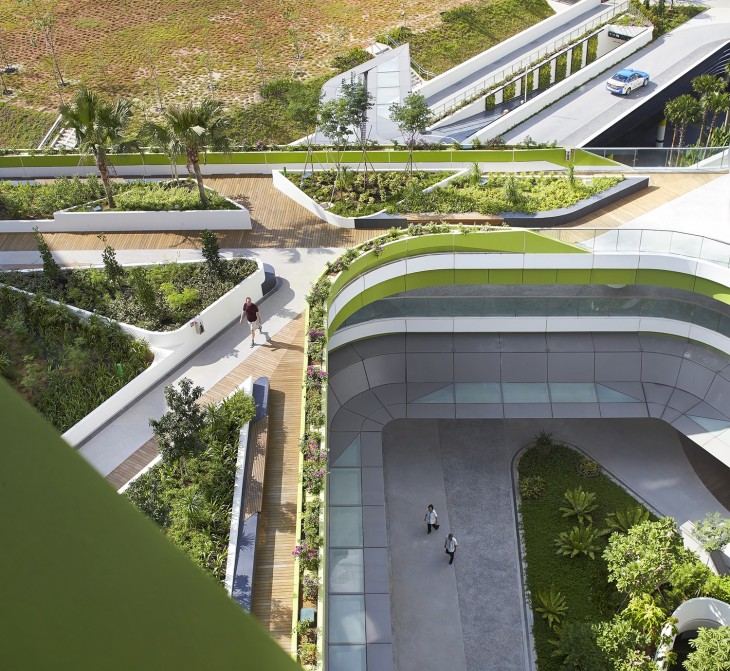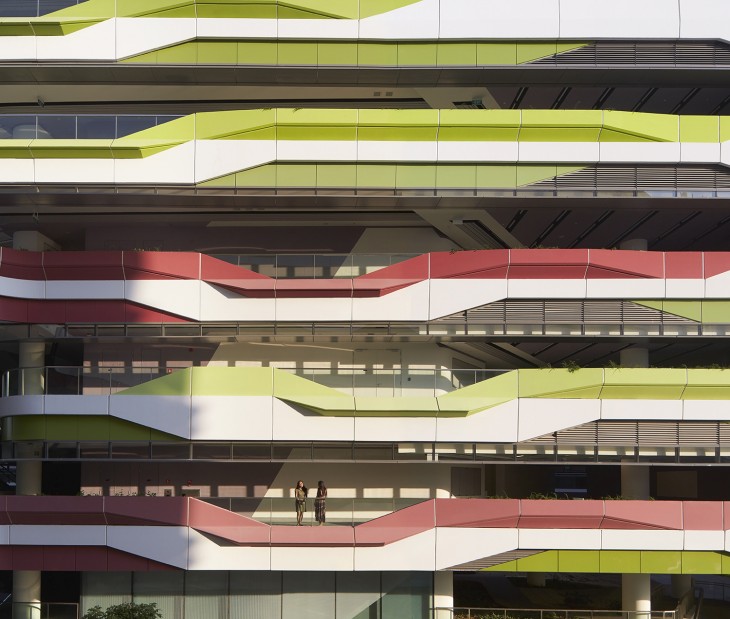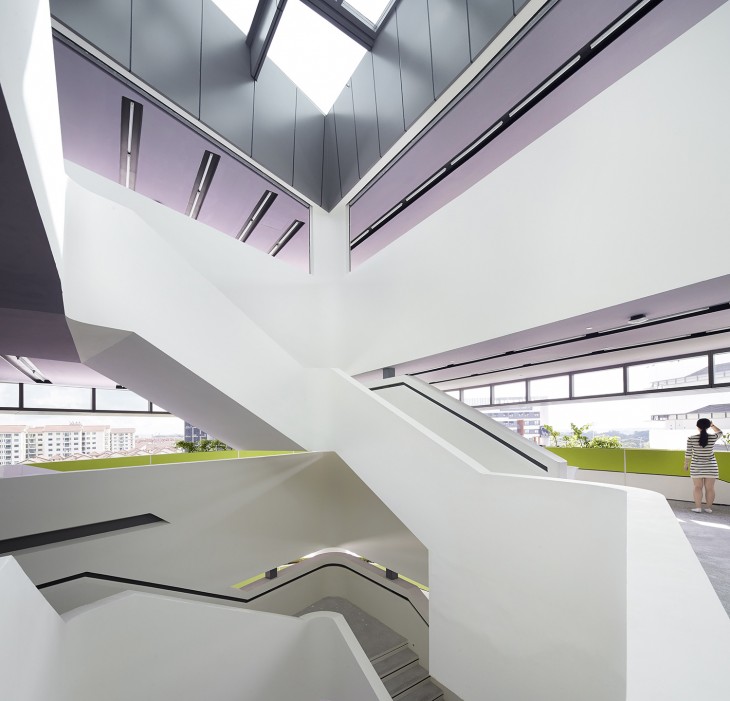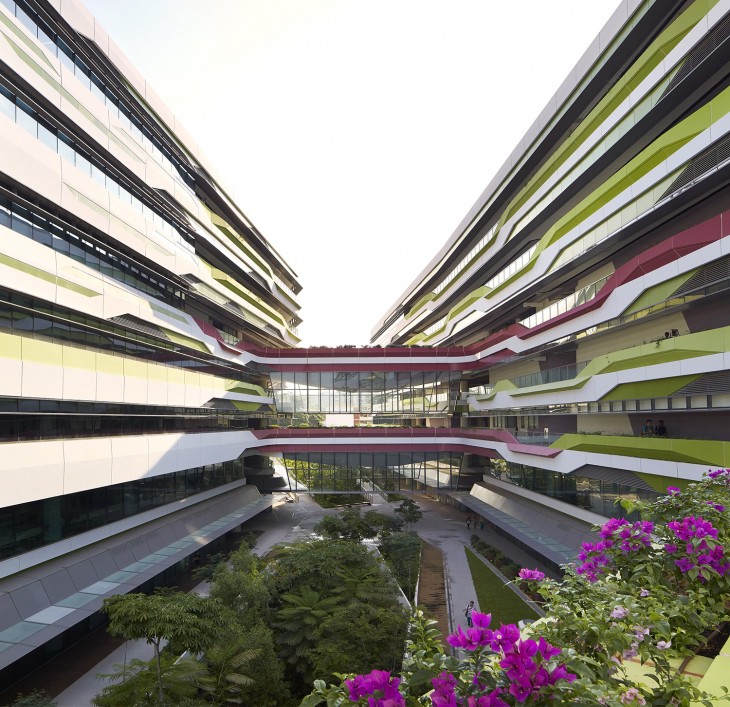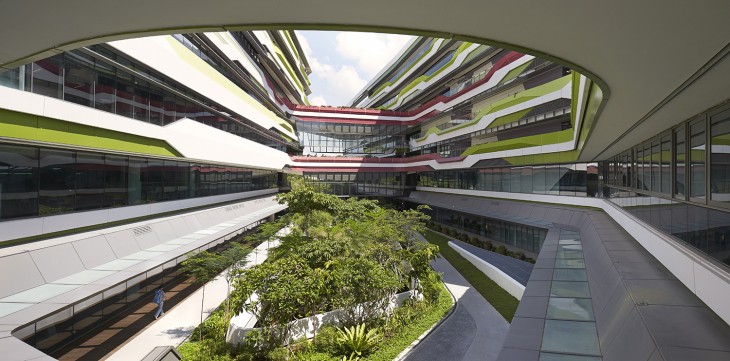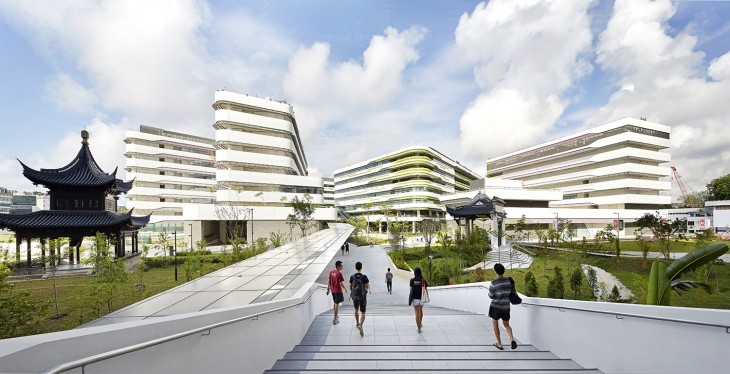 ALL PHOTOS ABOVE © Hufton+Crow
Ben van Berkel: "From the exterior the SUTD academic buildings look like somewhat dense, separate blocks, but they are in fact experienced in a completely connected and open way. By introducing diagonal and framed view corridors, vertical and horizontal connections and covered walkways and by tapering the elevations of the buildings, openness is created that means the buildings are experienced as a connected whole. Traditional divisions between rooms and corridors are also dissolved, resulting in flexible spaces and encouraging movement throughout the buildings."
Singapore University of Technology and Design (SUTD), Singapore, 2010-2015
Client: Singapore University of Technology and Design
Location: Singapore
Gross Floor Area – Phase 1: 106,000 m2
Site Area of Academic zone: approx. 83,000 m2
Programme: University Campus
Status: Phase 1 completed 2015
Credits
UNStudio: Ben van Berkel, Christian Veddeler with Ren Yee, Andreas Bogenschütz and Astrid Piber, Jordan Trachtenberg, Kirsten Hollmann, Jeffrey Johnson, Adi Utama, Paula Ibarrondo, Christina Bolis, Ka Shin Liu, Steven Reisinger, Daniel Buzalko, Michael Sims, Chris Masicampo, Philipp Meise, Melissa Lui, Giorgia Cannici, Jacob Sanders, Richard Teeling, Nanang Santoso, Pieter Meier, Olivier Yebra, Teoman Ayas, Hajdin Dragusha.
Singapore-based architect: DP Architects Pte Ltd, Singapore
Supporting consultants:
Project management: PM Link Pte Ltd, Singapore
Civil & structure: Parsons Brinckerhoff PTE, Singapore
M&E and Q&S: CPG Consultants Pte Ltd., Singapore
Landscape: Surbana International Consultants Pte Ltd., Singapore
Façade: Arup Singapore Pte Ltd
Acoustics: Acviron Acoustics Consultants Pte Ltd,
Lighting design: Lighting Planners Associates (S) Pte Ltd., Singapore
Contractor:
Kajima Overseas Asia Pte Ltd
For more of this and other UNStudio projects log on to www.unstudio.com