Project: Dual Tower for the High-Tech and Research Campus
Designed by KSP Jürgen Engel Architekten
Client: Foshan City High-Tech Service Industry Development Co., Ltd.
Height: 170 m
Stories: 43
Location: Foshan, China
Website: www.ksp-architekten.de
KSP Jürgen Engel Architekten team won the first prize for 170-meter tall Dual Tower for the High-Tech and Research Campus back in November 2012. More images and architects' description after the break.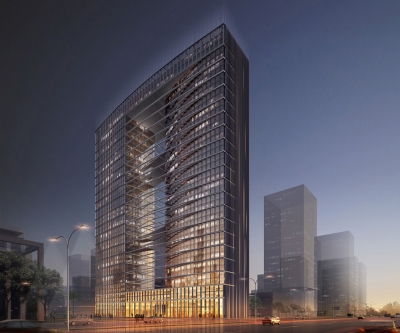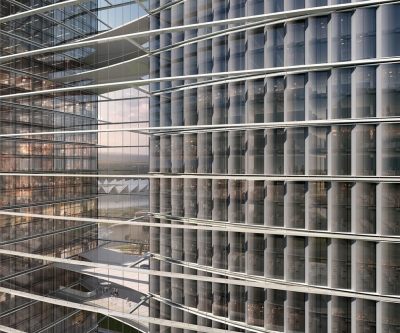 From the Architects:
The 170-meter-high landmark office tower denotes the start of the new business districtin the city of Foshan, China. The dual towers, the upper stories of which are linked, makingthem reminiscent of a gateway building, can easily take as many as around 4,850 work-spaces. The building was specially designed with the subtropical local climate in mind andwith a view to keeping resources and the emission of pollutants to a minimum. Horizontalfins, which protrudefrom the glass skin and regulate the temperature in the building through"adiabatic" or condensation cooling, are a special feature of the sustainable design of thehigh-rise.