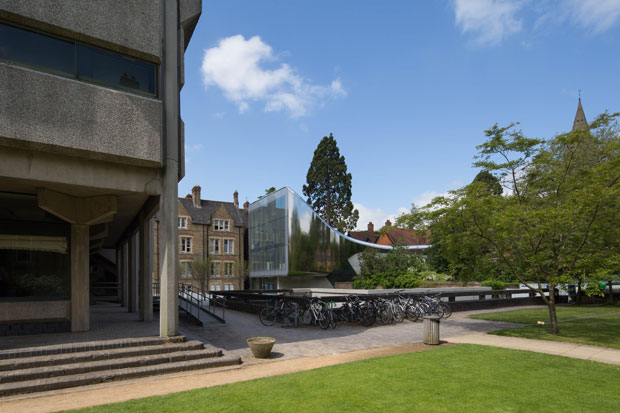 Zaha Hadid Architects have earlier this year completed their project of the Investcorp Building for the Middle East Centre at St Antony's College serving as the University of Oxford's facility for research and teaching on the Arab world, Iran, Israel and Turkey from the 19th century to the present day. The centre was founded in 1957, recently the project received Oxford Preservation Trust 2015 Award.
The Investcorp Building incorporates essential new facilities to meet the Middle East Centre's increasing demand for research and academic activities. The new lecture theatre enables the centre to expand its popular programme of seminars, lectures and debates – much of which is open to both the university and the general public. Its design weaves through the restricted site at St Antony's College while its stainless steel façade softly reflects natural light to echo the building's context. – from Zaha Hadid Architects
Discover more of the impressive project after the jump: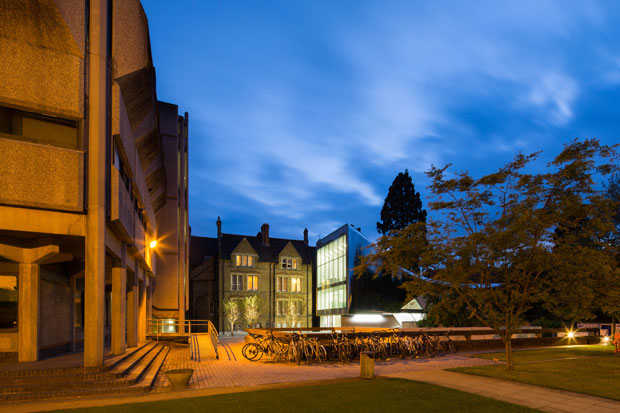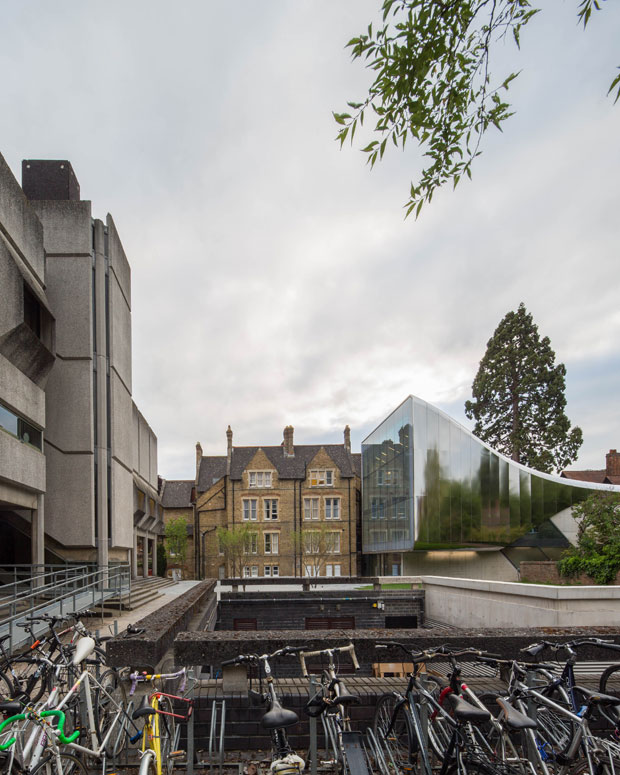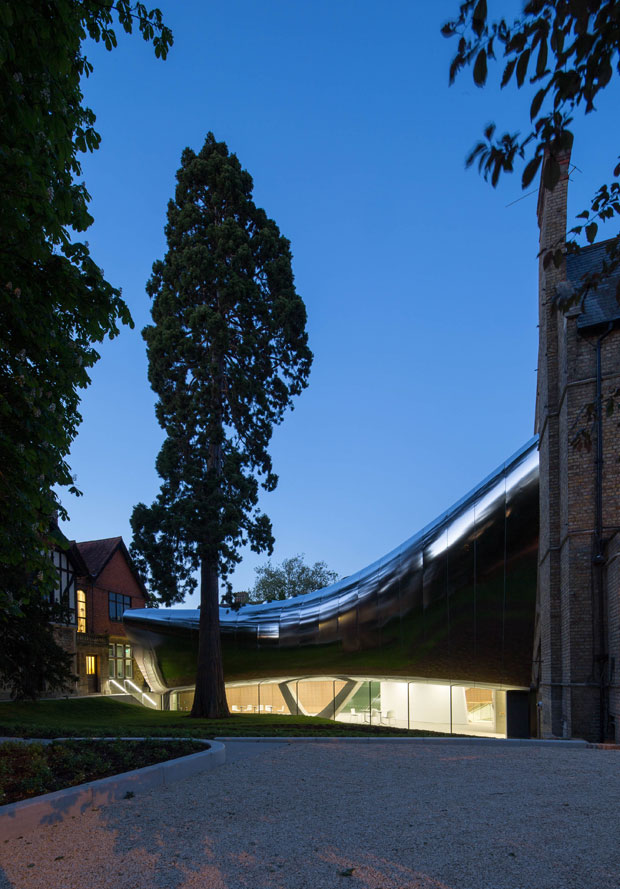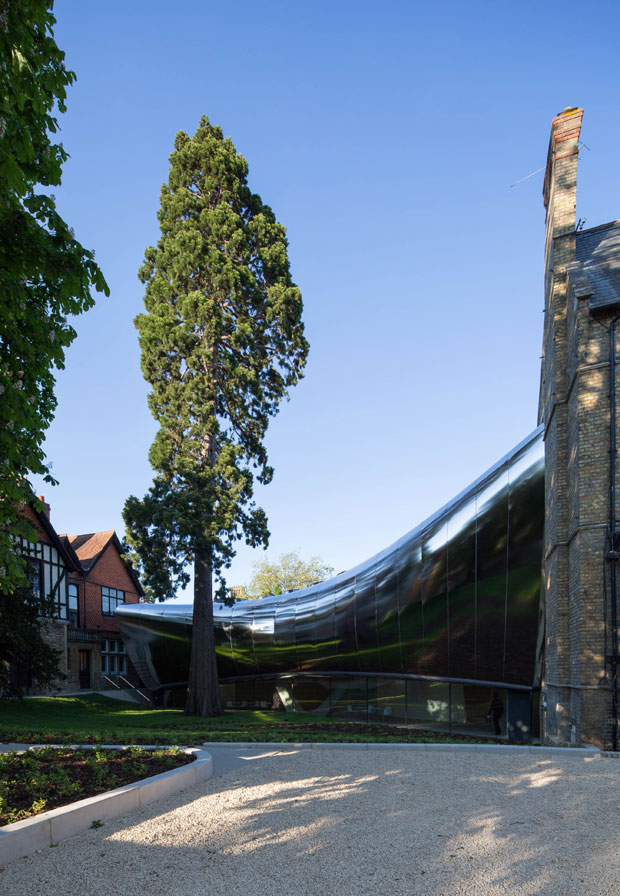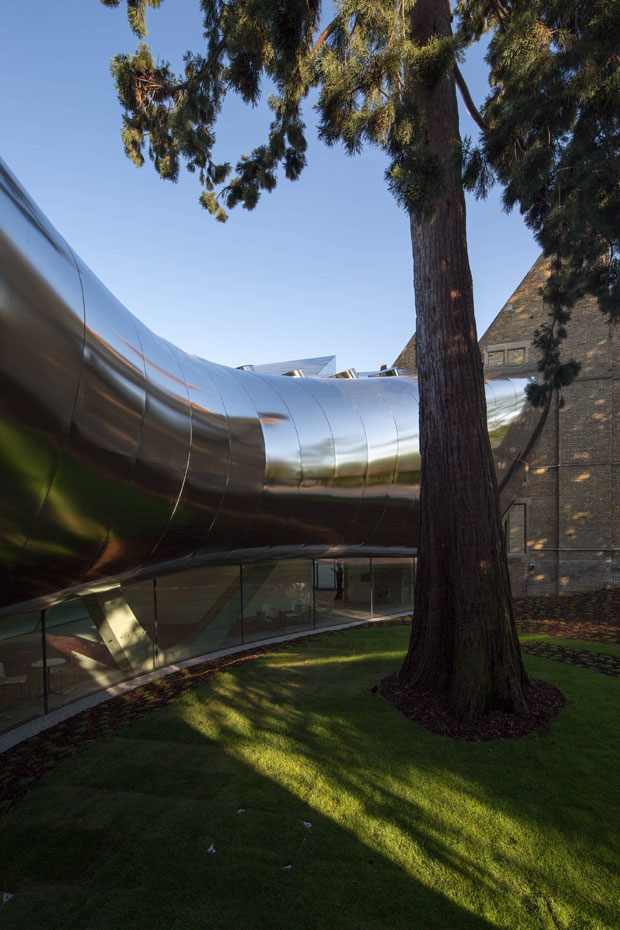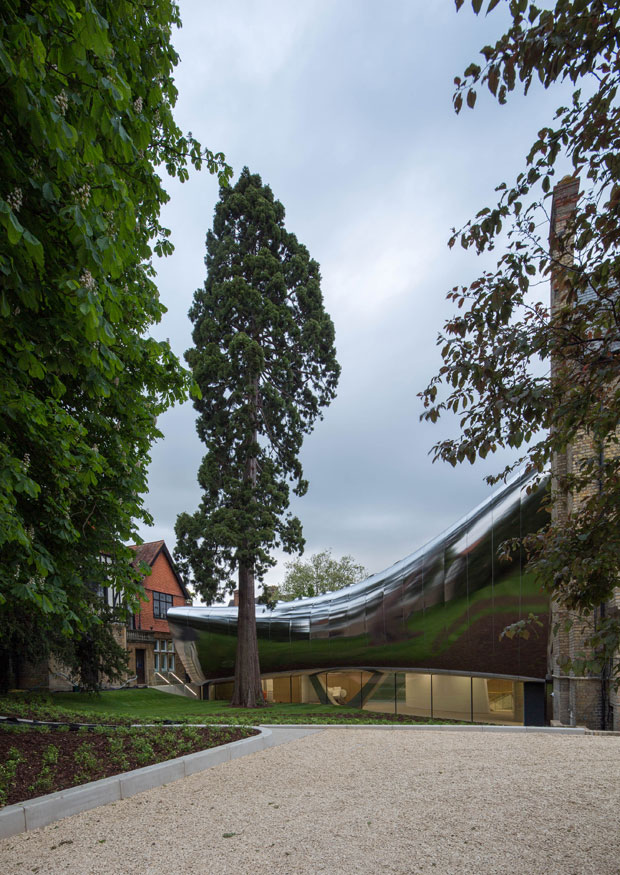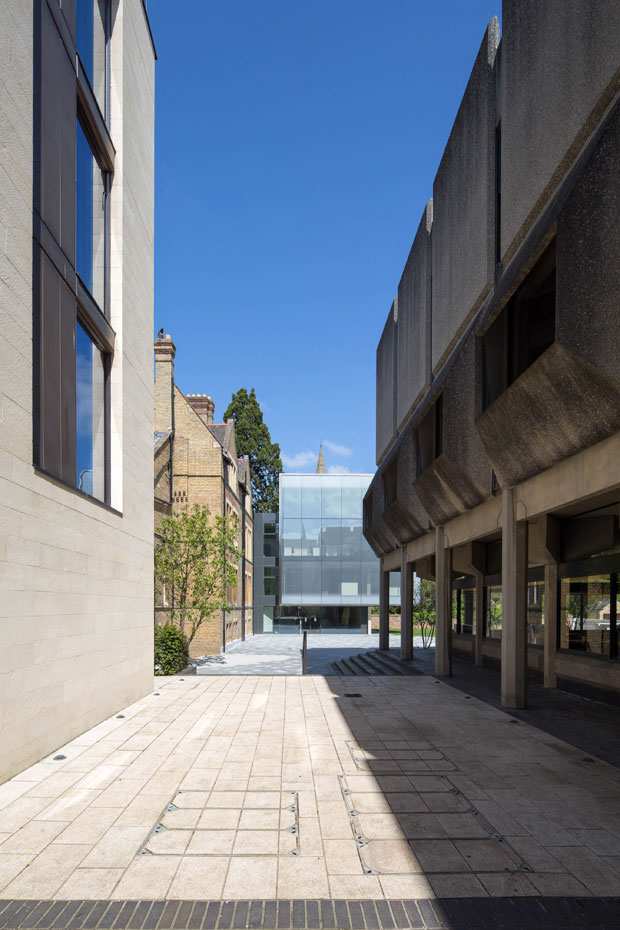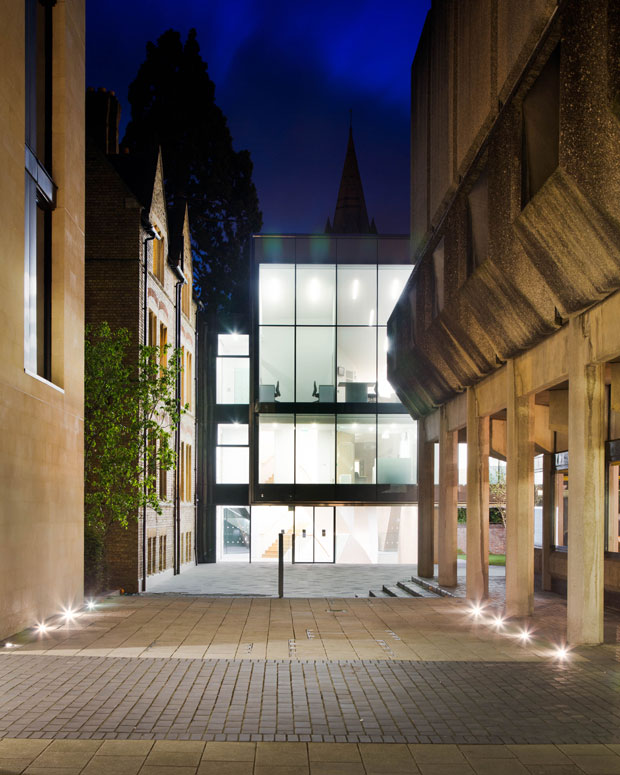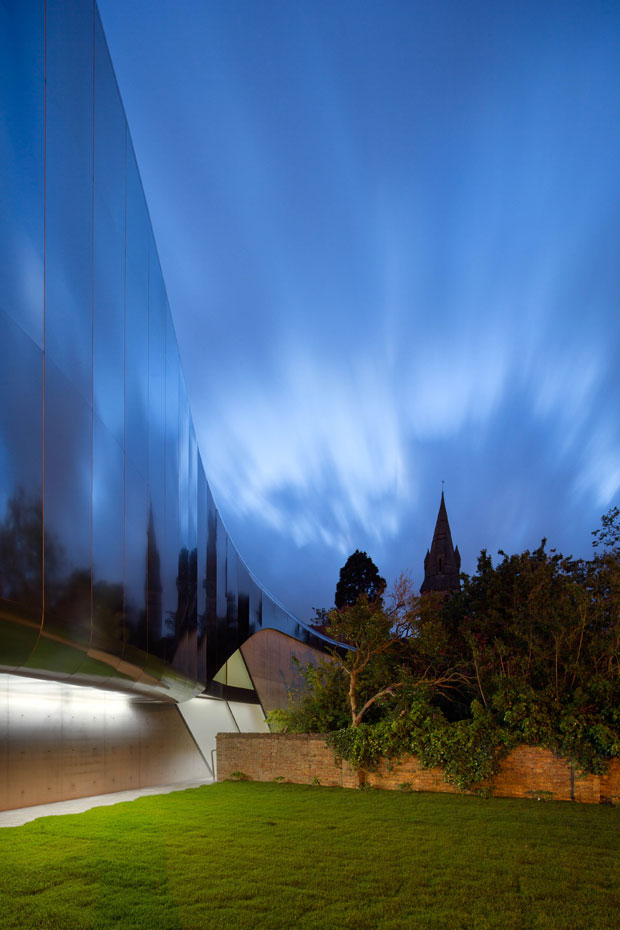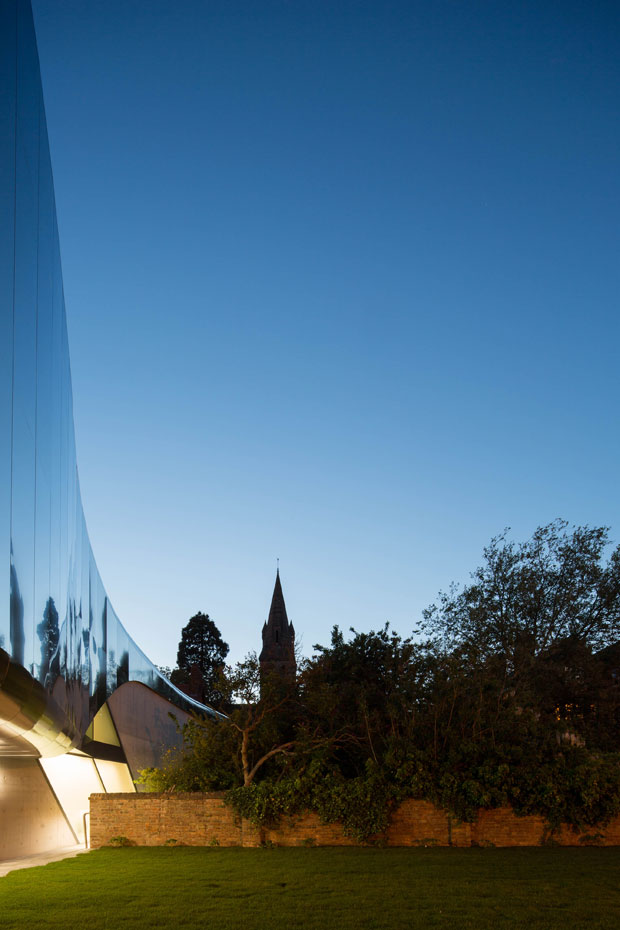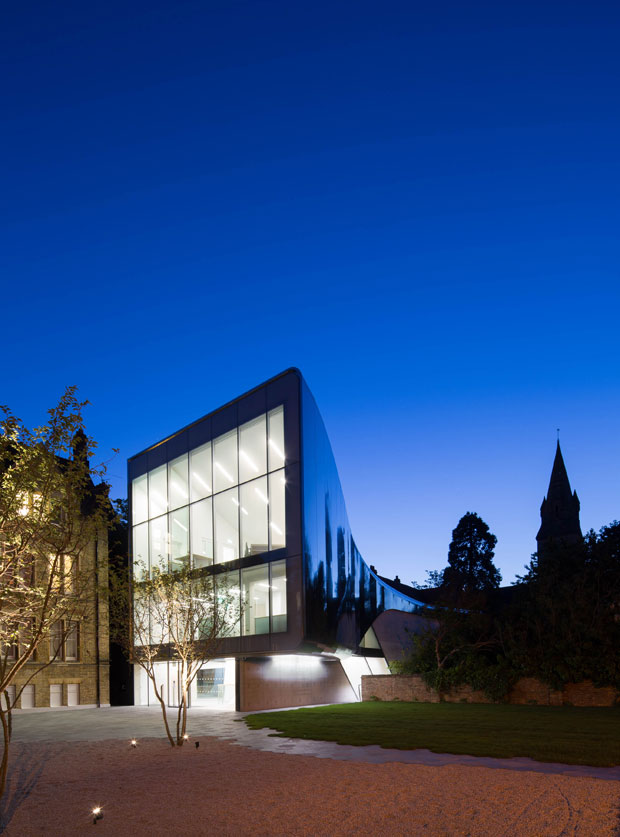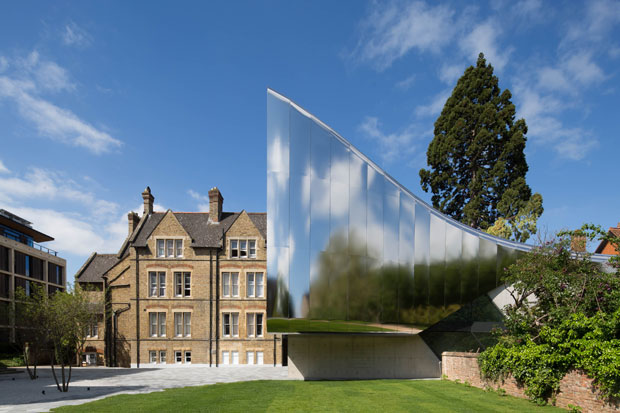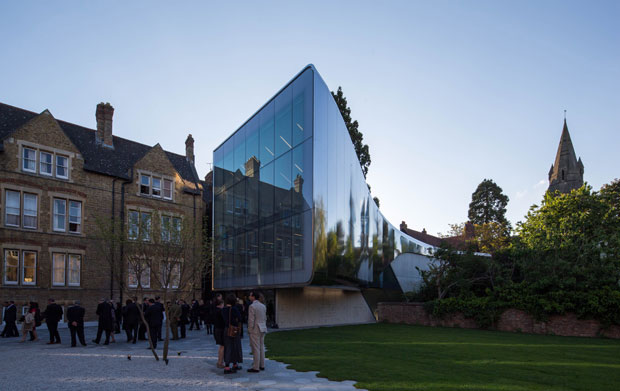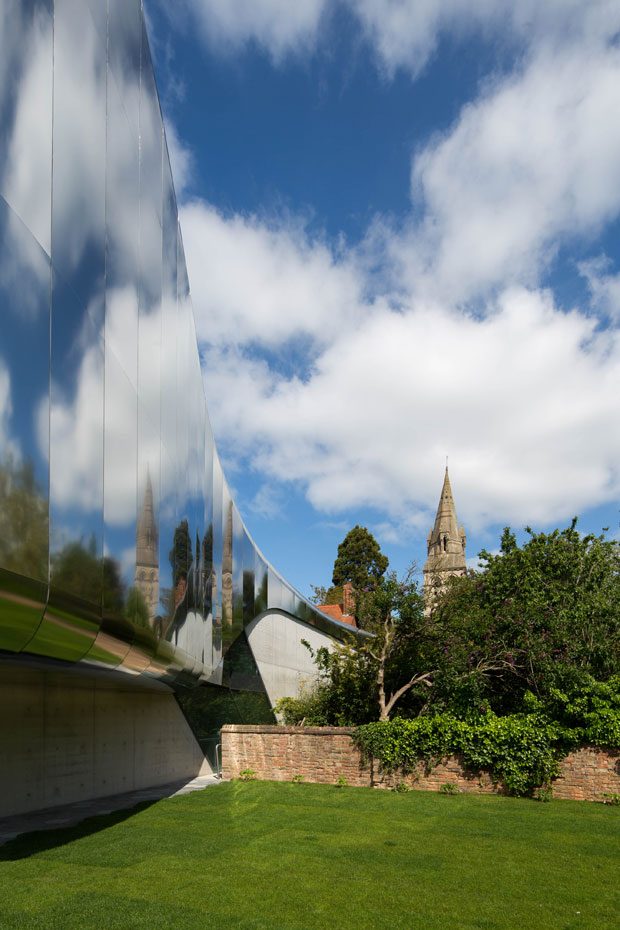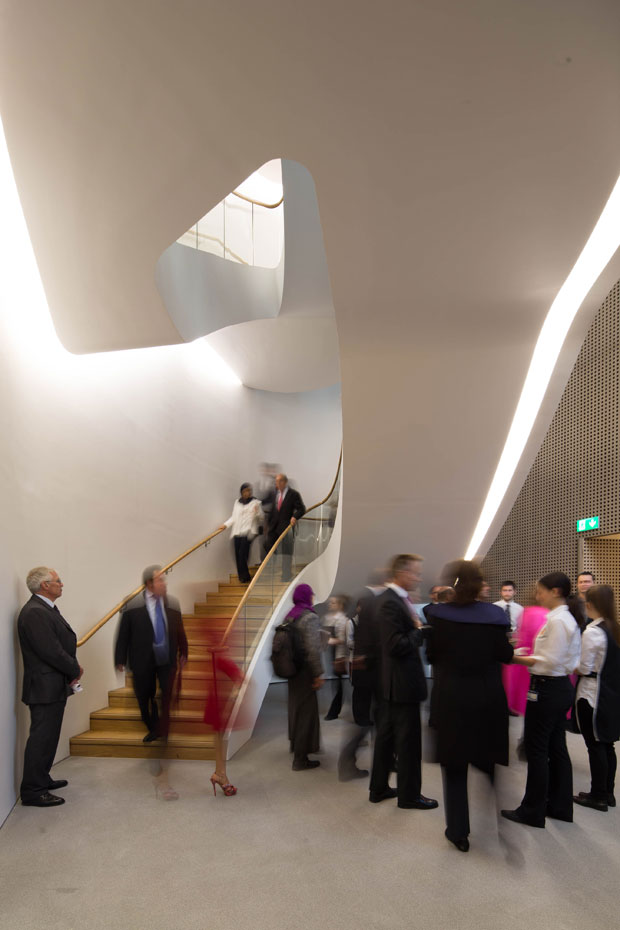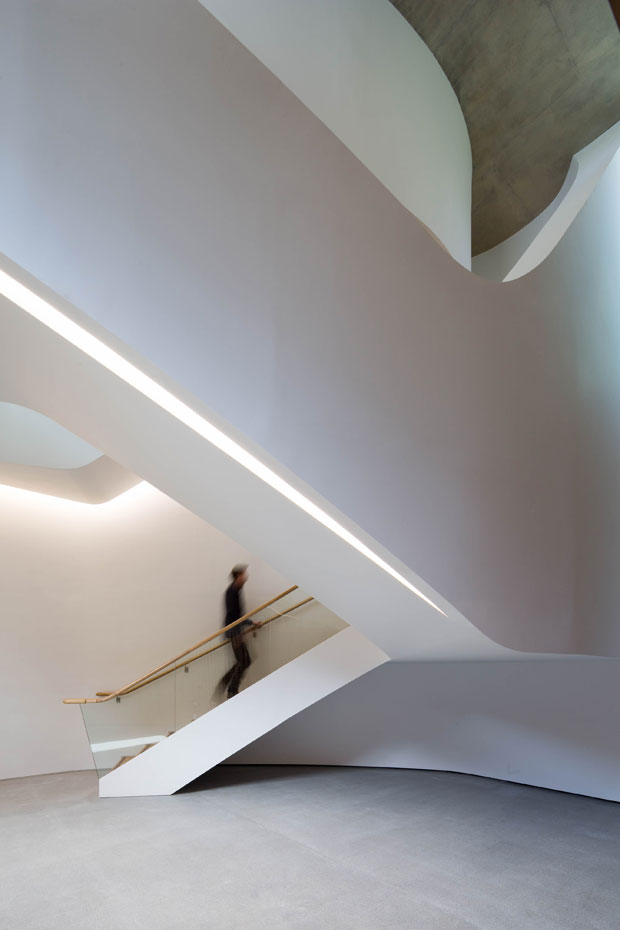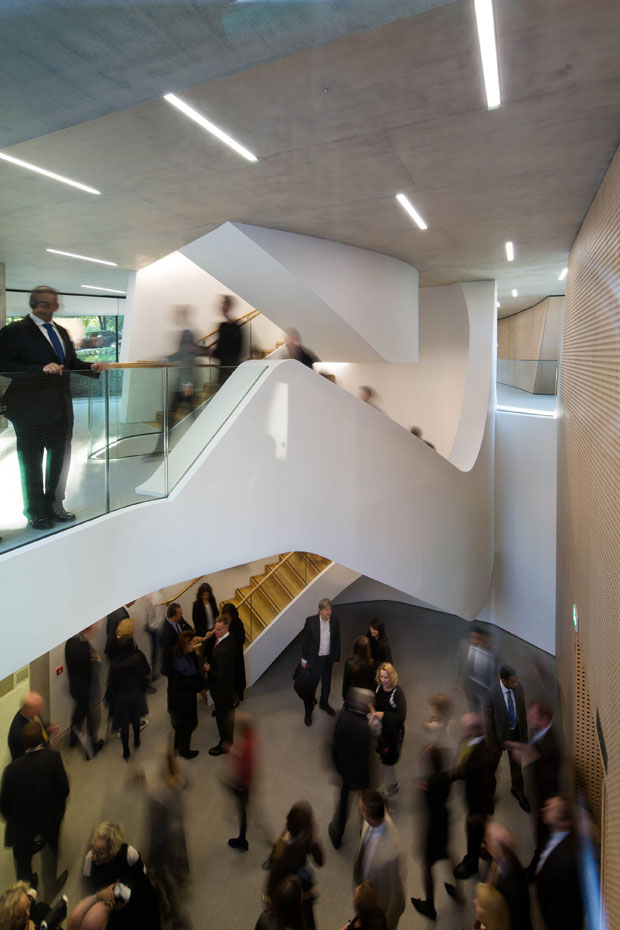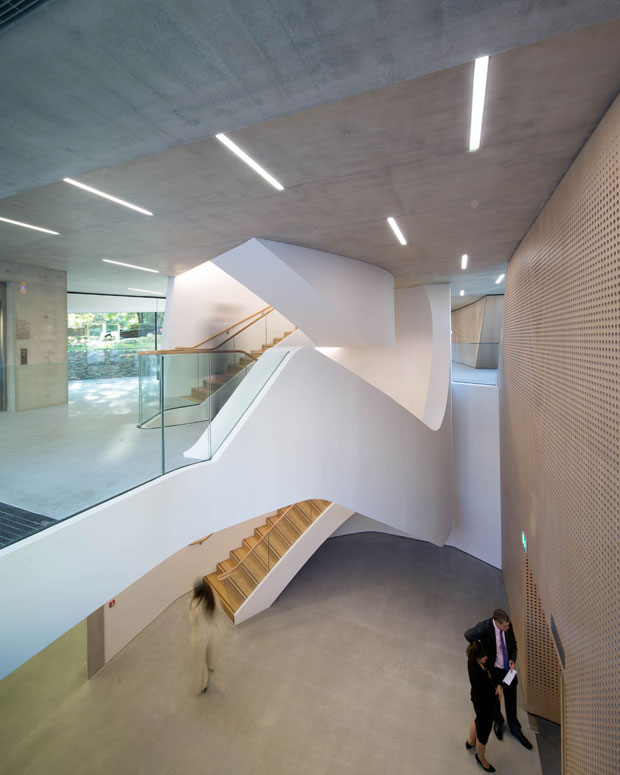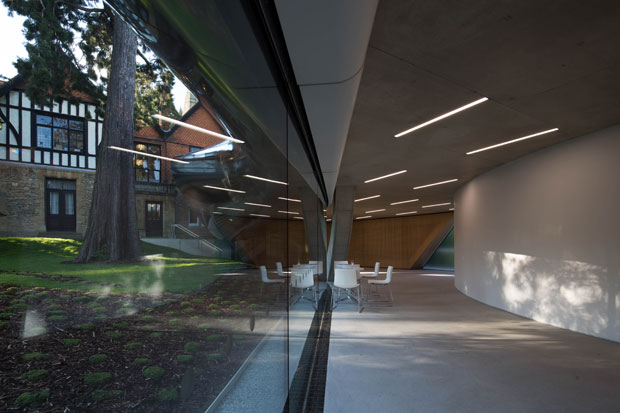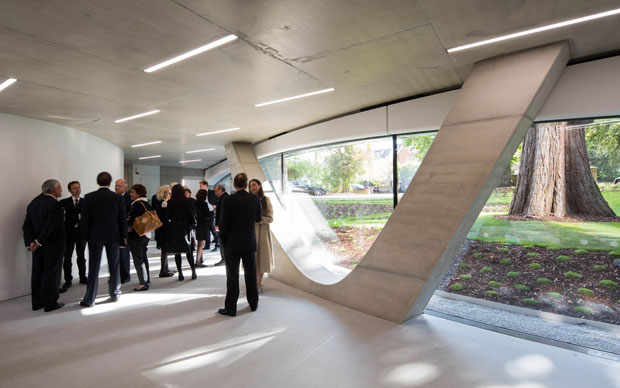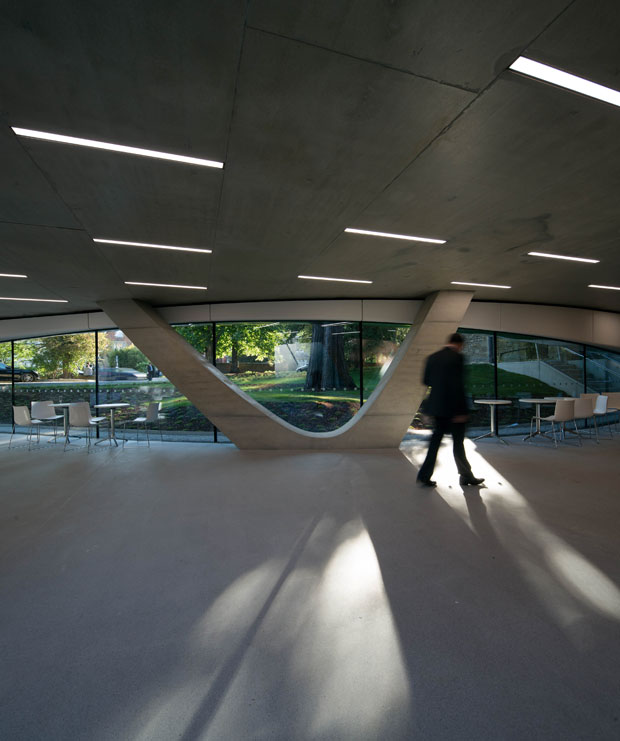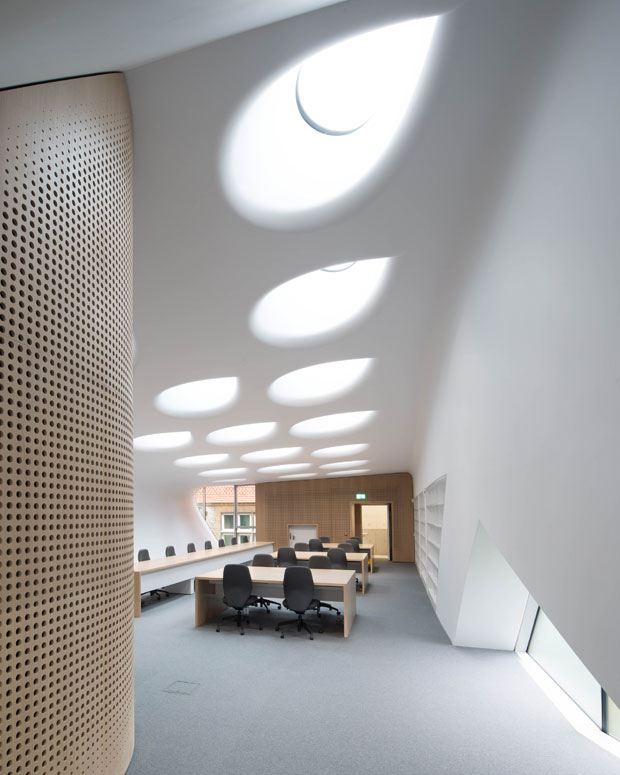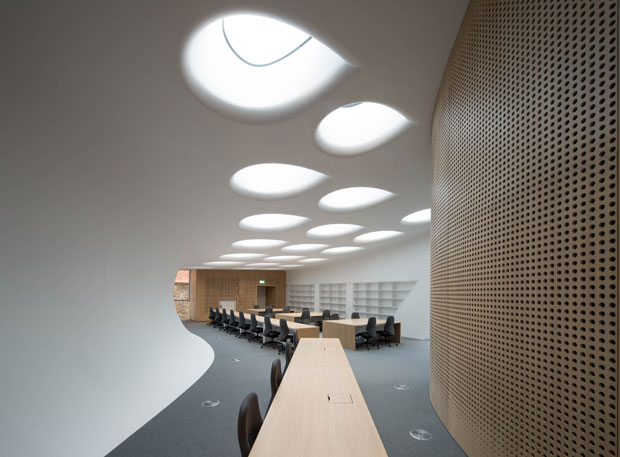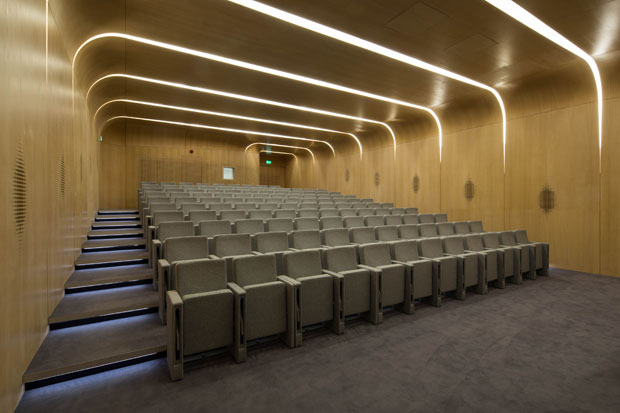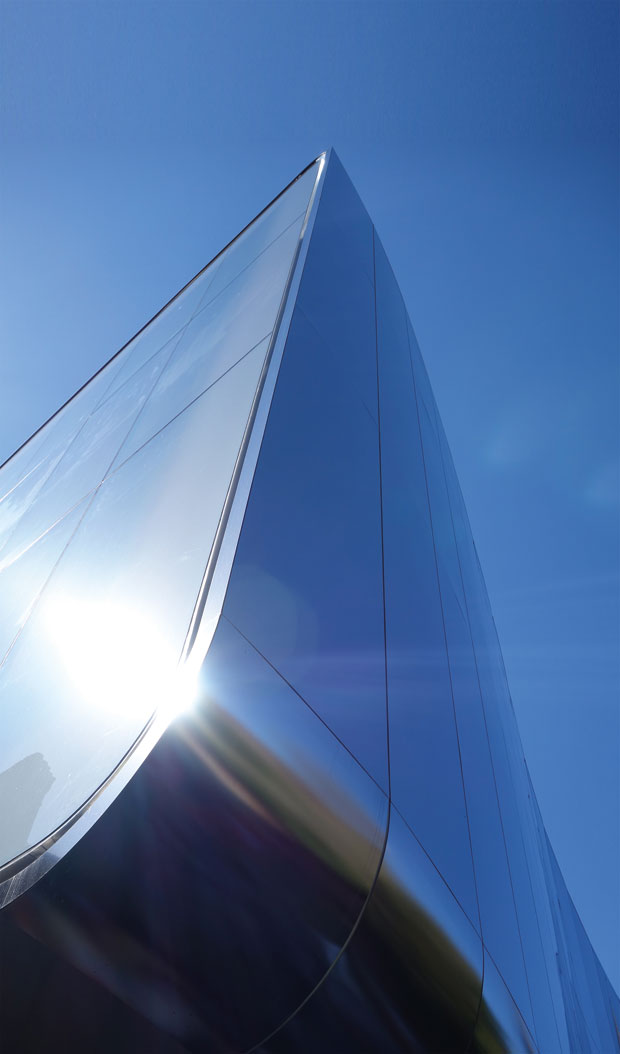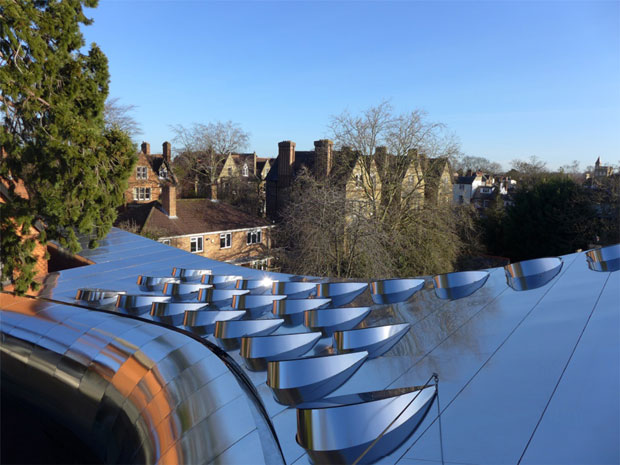 All Images Copyright © Zaha Hadid Architects + Luke Hayes + (last two images) FRENER + REIFER.