The furniture you choose for the space you are decorating will have the most significant effect on the room's style overall. Furniture is a statement and selecting the wrong piece during a hasty purchase can be a costly mistake or cause you to have to completely change up your original design plan.
Wood furniture is likely to make up some of the pieces you are shopping for. Wood is the traditional material used in furniture making and is highly versatile as well as beautiful. There really is no interior design scheme that can't be made to look more appealing with a touch of wood. The trick is to choose wood furniture carefully, considering the type of wood, depth of stain or color, and the visual size of the piece.
Read more after the jump:
Wood Types Used in Furniture
The first step in choosing the right wooden furniture is to determine which type of wood is going to achieve the right look for your circumstances. The most common types of wood used for furniture include oak, pine, cherry, walnut, and maple.
While you certainly don't need to be an expert on woods to purchase wood furniture, it is helpful to be familiar with some of the characteristics of the most popular types.
For example, if you are looking for a new kitchen table and spot a lovely light pine choice, you may want to keep in mind that pine may show age more quickly than other woods. Similarly, if you are trying to find a heavy, long-lasting platform bed, you might want to look at walnut or oak. You should try and avoid inexpensive plywood and particleboard furniture, but real hardwood plywood can be an excellent alternative.
Size and Visual Impact of Furniture
There are two factors to keep in mind when comparing wood furniture – the physical size and the visual size. The physical size would be the actual measurements of the furniture, while the visual size is how much space the furniture takes up aesthetically. Both have an impact on the final look of the room.
As an example, an Amish living room furniture looks stunning, but even if it physically fits within the space you may find visually it does not. Mission-style furniture is often darkly stained, with straight lines and thick legs. This look visually makes it appear more substantial, which could leave a small space cluttered.
Draw up a rough blueprint of the size of the space to ensure furniture physically fits while allowing for pathways. Next, consider the color and shape of the furniture. A small space is made larger with sleeker furniture in lighter tones, while an expansive seem is made to seem closer and cozier with darker toned pieces.
Incorporating Wall Art and Paneling
While you normally wouldn't consider wall art to be furniture, it is considered a furnishing. Wooden wall art and paneling is an incredible way of bringing beauty and style to a room, especially rooms where adding more furniture isn't an option or ideal. Wood paneling also offers a means of creating a statement wall without having to do any major renovations.
If you want to offset the look of your wood furniture, reclaimed wood panels would be a wonderful option. One wall covered in this wood paneling instantly adds warm and a home-like ambiance to the room. Weathered paneling, reminiscent of barnwood, is always popular. However, even modern homes can benefit from clear paneling with straight grains.
If the space needs something more to it or you find your wood furniture looks a bit out of place, wood paneling on a wall instantly pulls it all together.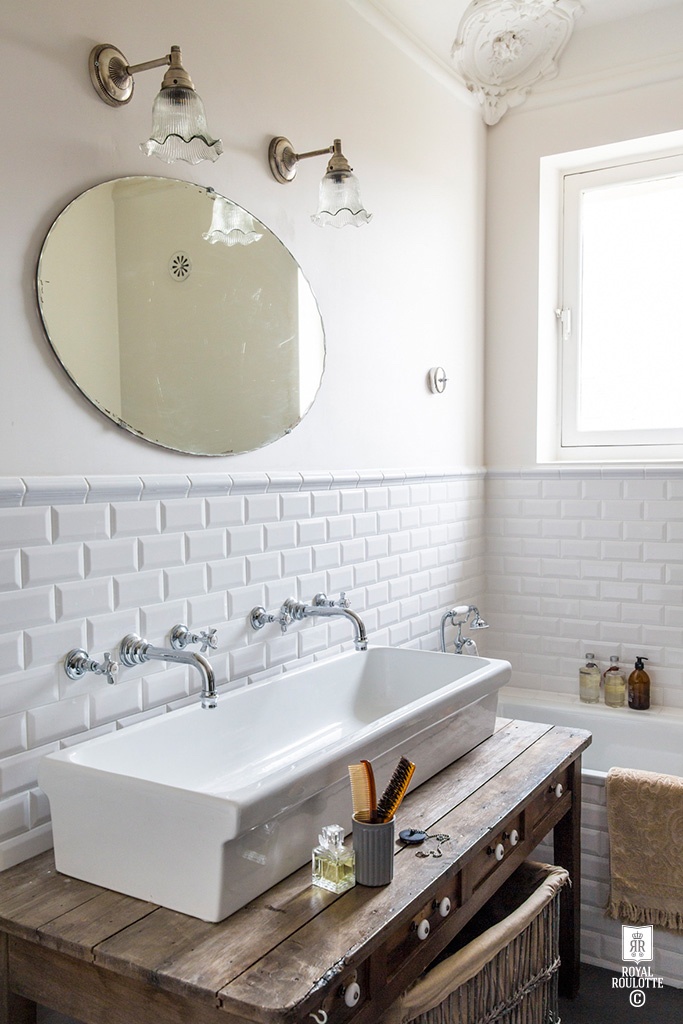 Longevity and Investment Quality of Furniture
When it comes to furniture, you get what you pay for. High-quality, well-made furniture is going to be more expensive, but the added expense pays for itself as you'll have furniture that will last for decades. Real wood furniture is going to outlast particleboard models and even when it ages you can often refinish it without having to replace it. This type of very well-made, real wood furniture is also going to look better for longer, which means less time spent having to restain or reseal.
If you are furnishing a space that is really going to take a beating, there are even wood alternatives to consider, such as modified wood. Modified wood is a real wood product, but one made even more durable as well as smooth. While these wood alternatives are more common as siding or flooring, more and more furniture makers are experimenting with these products with excellent results.
Shopping for wood furniture doesn't have to be excessively time-consuming and frustrating. Be sure to carefully survey each room and consider what furniture is mandatory for each. After selecting your essential furniture pieces, you may then look into smaller pieces or art to finish off the look. Always try and purchase the highest quality furniture your budget will allow for and erring on the side of caution when it comes to furniture intricacy can pay off if you decide to change the interior design later down the road.