Ukraine based RUDA creative studio designed this visually stunning cabinet inspired by the love to their motherland. Take a look at the complete story after the jump.
From the designers: Inspired by the wealth of our land, we have created the cabinet Solomia. It's born from the love to the motherland. Seemingly trapped between past and future, it became an example of a timeless object. It combines the stylization of vintage art deco and the philosophy of contemporary Ukrainian design.
The origin of the cabinet begins in Western Ukraine, where 80-year-old grandfather Oreste collects straw for our products. He carefully sorts the straws by length and diameter. During this time, the basis of the cabinet is made – the oak frame. The countertop passes the stitching stage, where the texture of the wood appears.
In our workshop, the straw goes through a staining stage, after which it is inlaid with the cabinet itself.
Solomia cabinet will be a visual dominant both in minimalist interiors and saturated-heavy spaces. Functionally, it can be used in many rooms. Whether it a living room, hallway, bedroom, or parlor. The cabinet was created on the frontier of the past and future, on the boundary of function and art, on the verge of imagination and reality, where timelessness arises.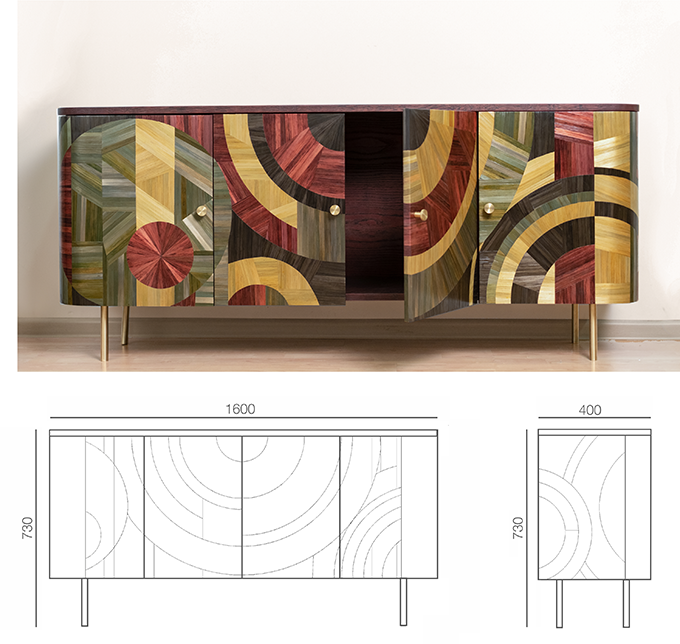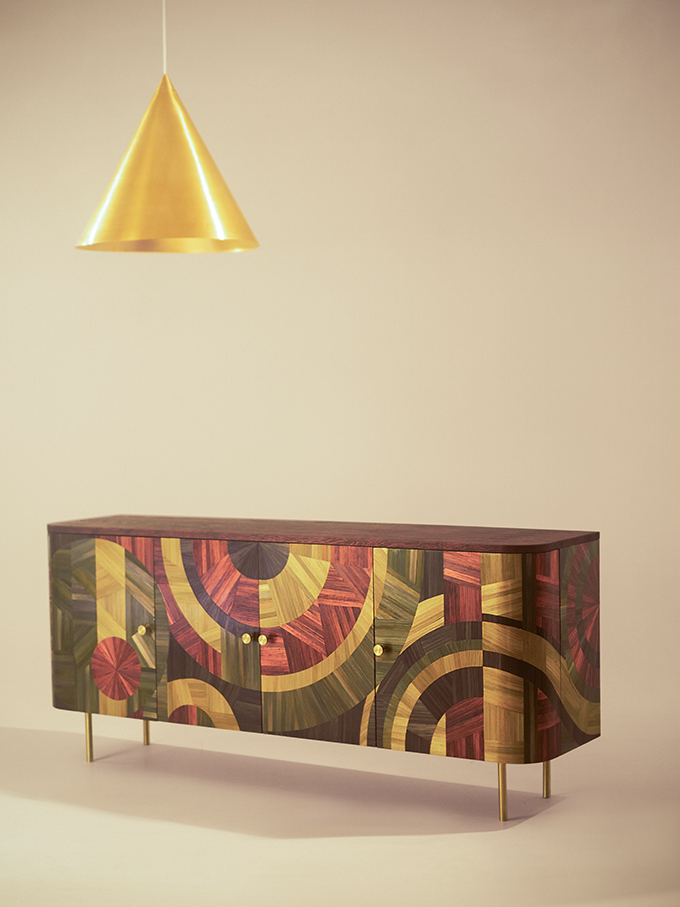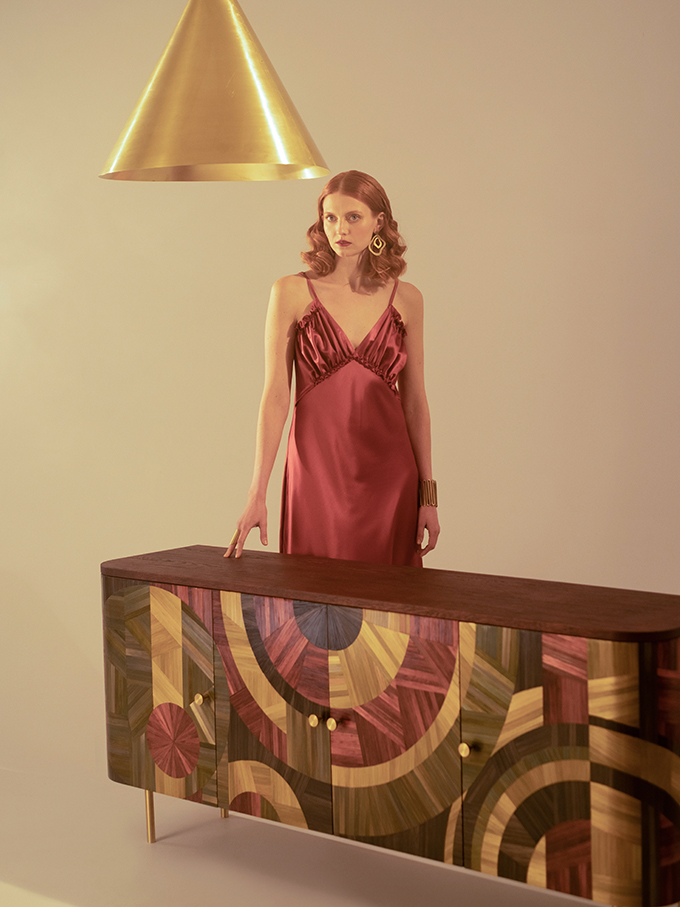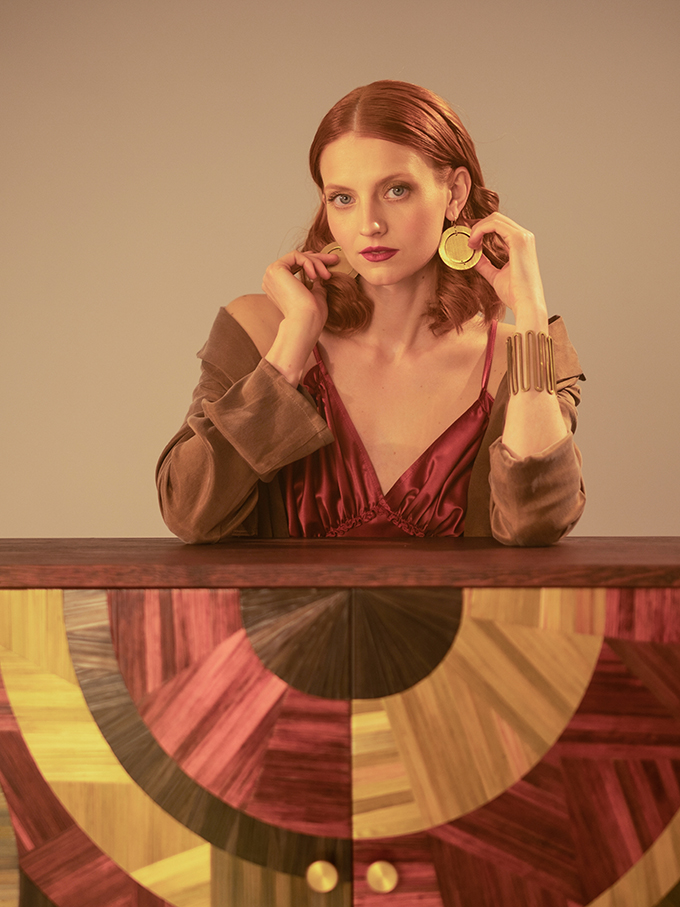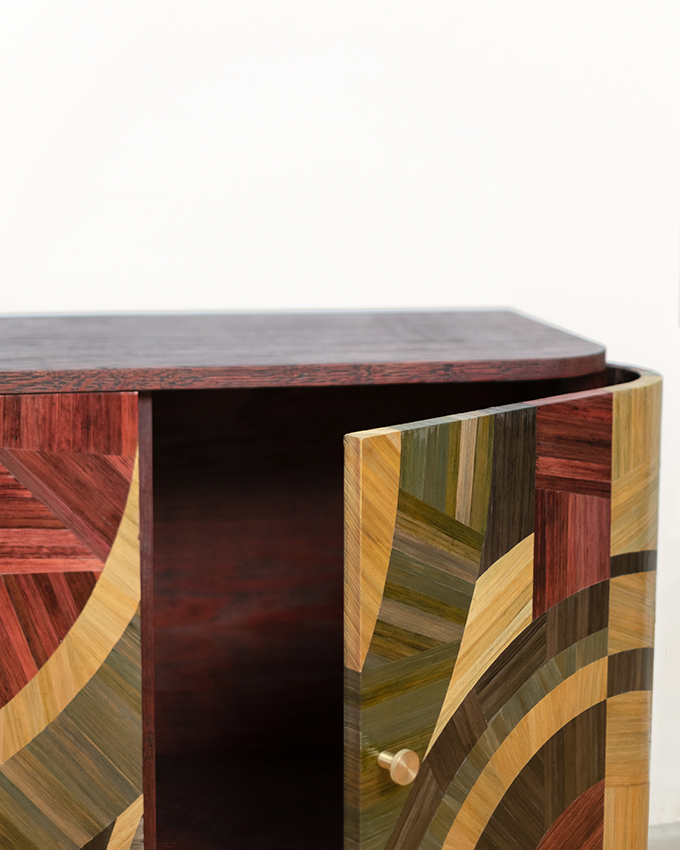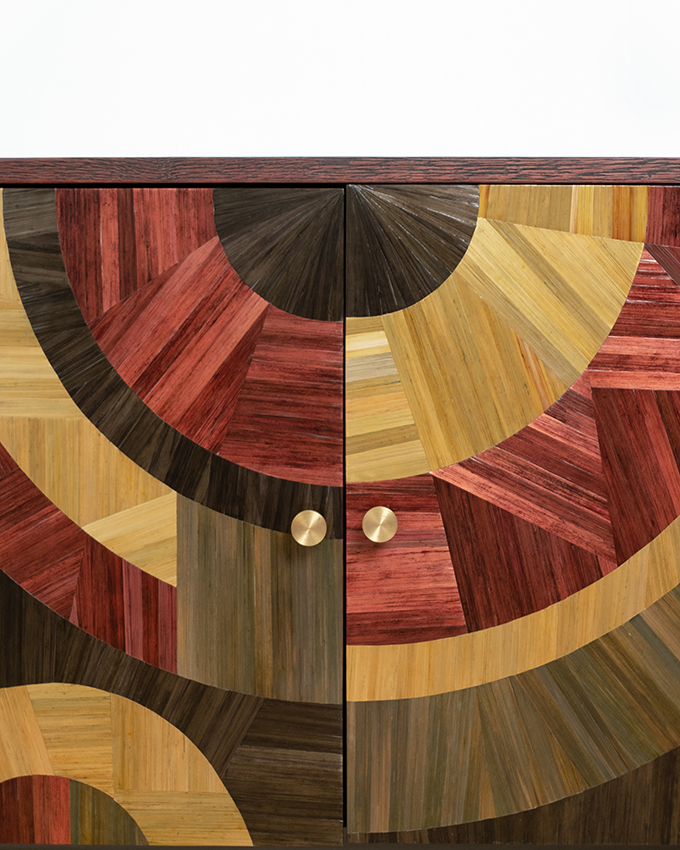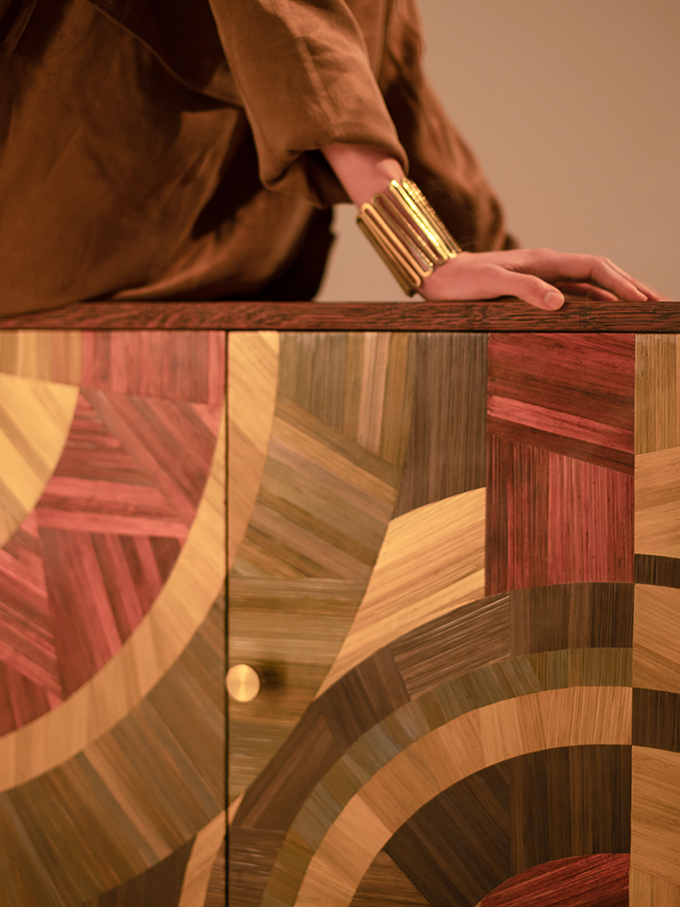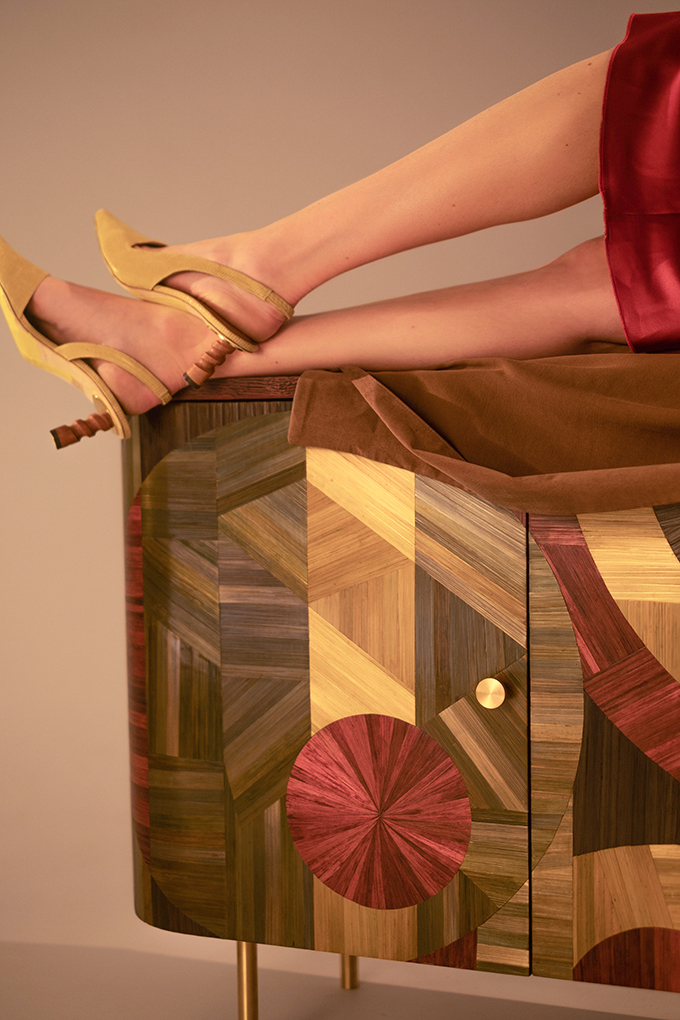 Find more designs by RUDA Studio: rudastudio.com.ua
Photography by Anastasia Potapova