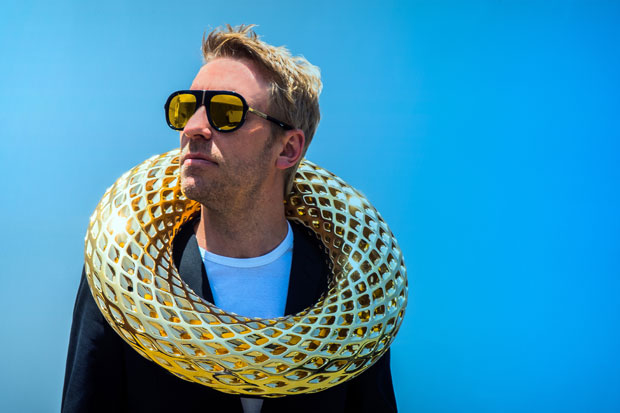 Digital sculptor Janne Kyttanen known for creating sculptural furniture pieces with 3D printing is showcasing his latest designs in collaboration with Gallery ALL (Los Angeles) and Galerie VIVID (Rotterdam) at Design Miami.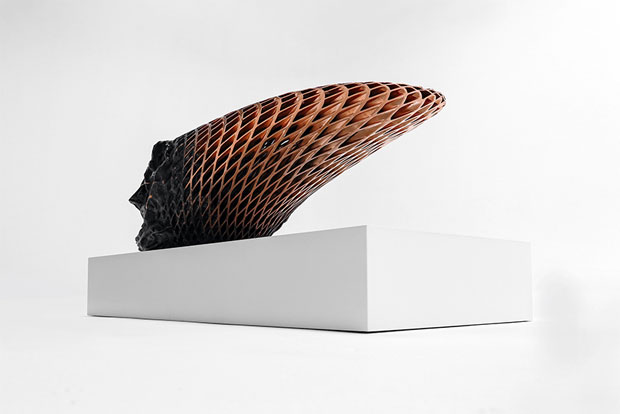 Gallery ALL is to present METSIDIAN (image above) Janne's latest design uniquely merging furniture with sculptural where as Kyttanen says "the prehistoric evolves into the futuristic as an organic volcanic obsidian form transforms into a clean, fluid metal mesh". For this piece Kyttanen has used new methods for mixing paradoxical materials, by the use of explosion welding materials which would not naturally fuse are bound together.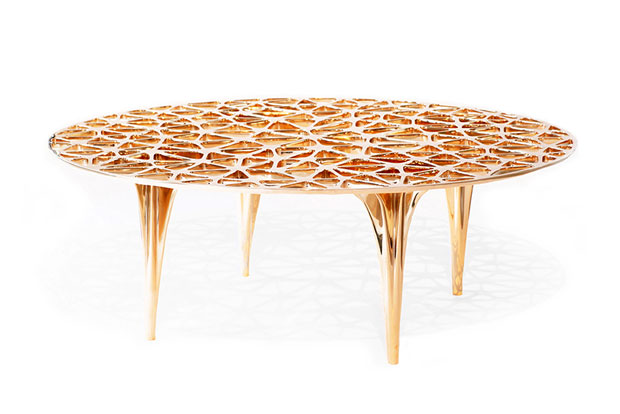 Galerie VIVID is to show the SEDONA TABLE (Image above) a design created in Kyttanen form study, which was inspired by the red rocks of Sedona. Janne is also to have on display at VIVID his previous works such as Avoid chandelier plated with 24 karat gold, a 3D printed circular light fixture featuring an intricate diamond structure. As well as Avoid stool influenced by Lie sphere geometry, 3D printed stool created in copper. In addition to the Macedonia tray, designer's signature piece which part of the permanent collection at MoMA.
Janne Kyttanen Brings Sculptural Furniture to Design Miami.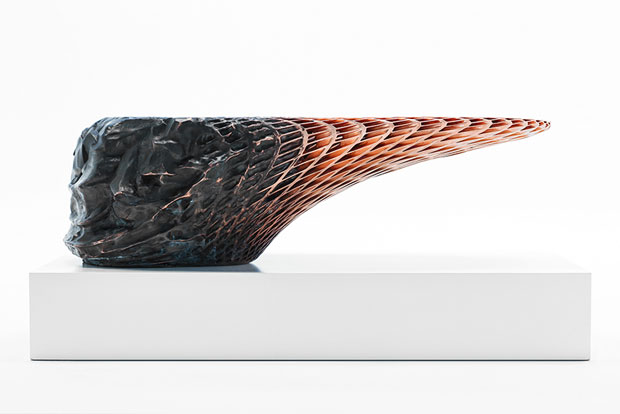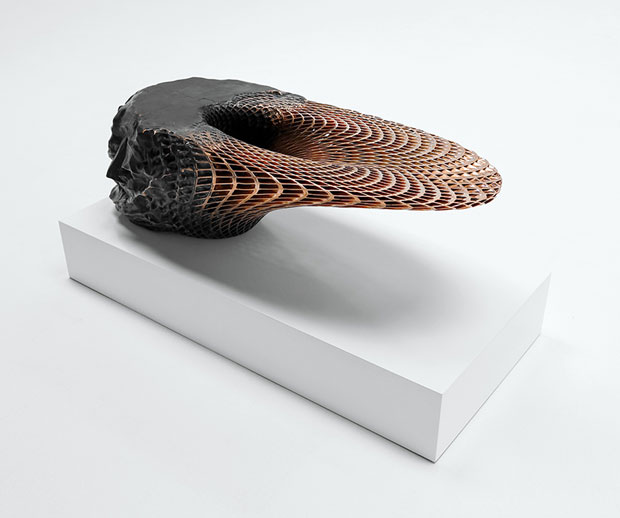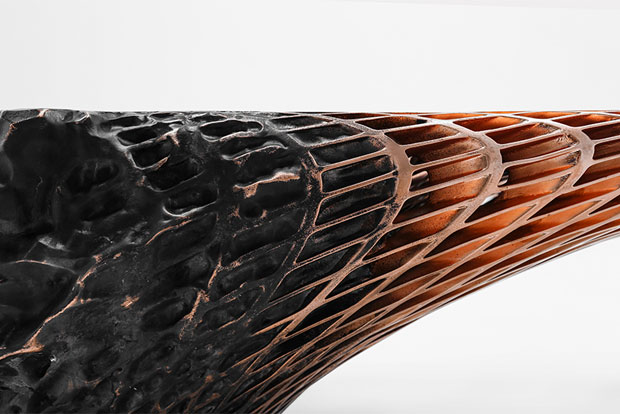 METSIDIAN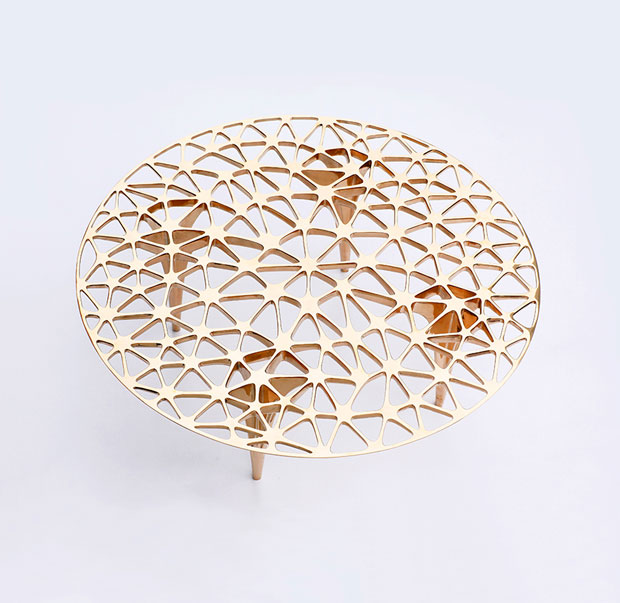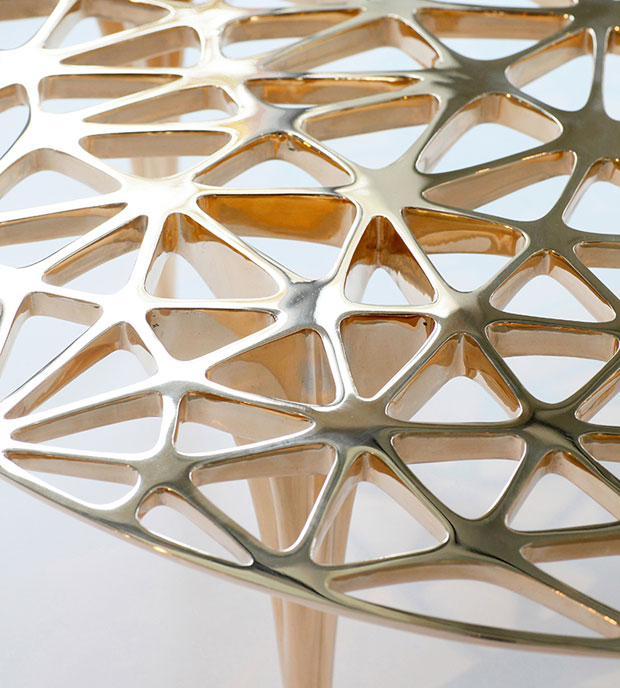 SEDONA TABLE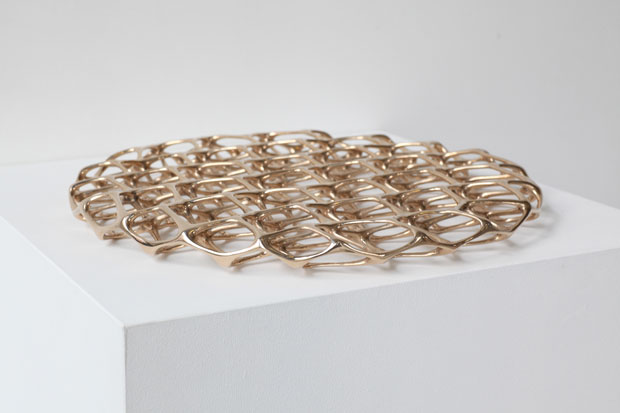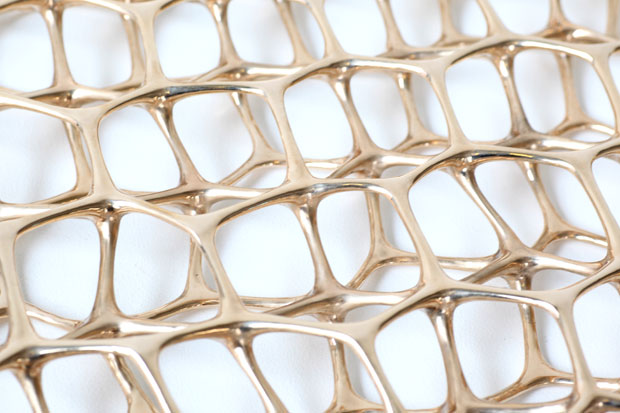 MACEDONIA TRAY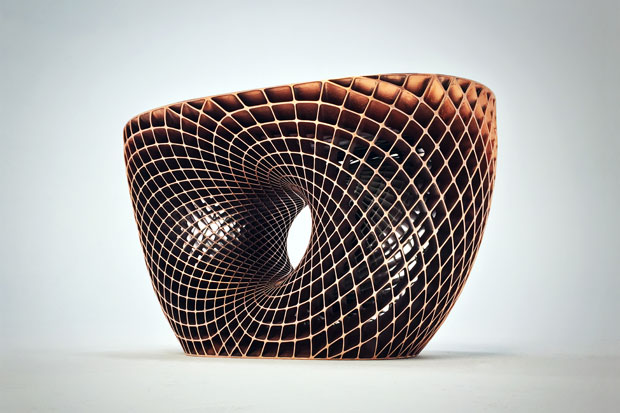 AVOID STOOL
Gallery ALL displays the work from December 2nd – 6th in Miami, while the pieces are on display at VIVID from December 3rd to 7th. For more of Janne's work visit www.jannekyttanen.com.