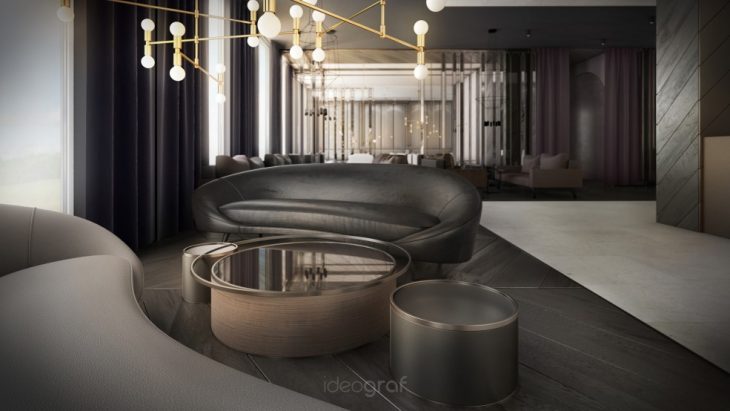 Architect Paulina Czurak, the owner of the IDEOGRAF Architectural Studio designed this stunning interior of a new Hotel in Gdańsk, Poland, in 2017. Take a look at the complete story after the jump.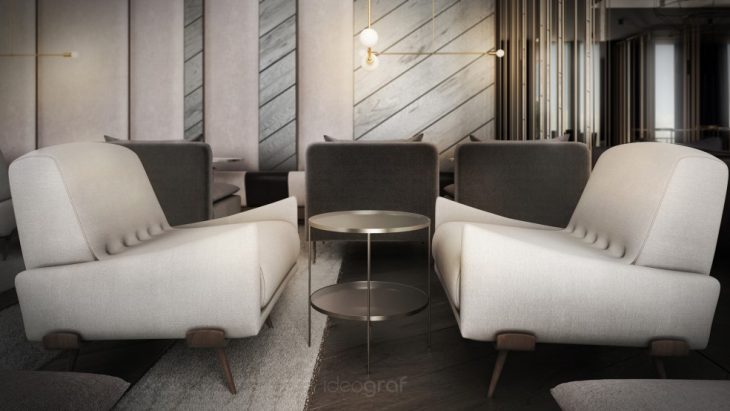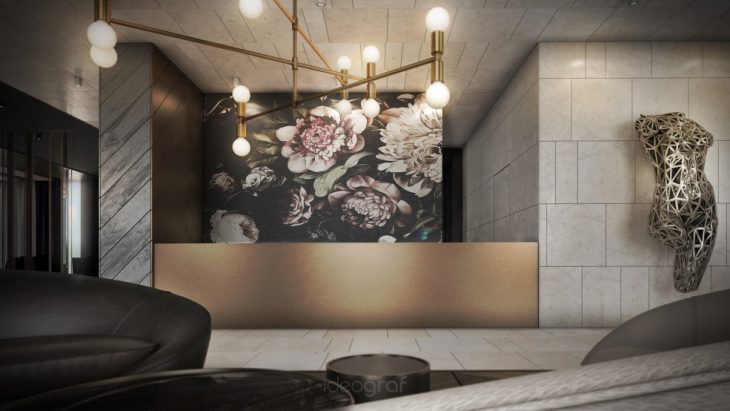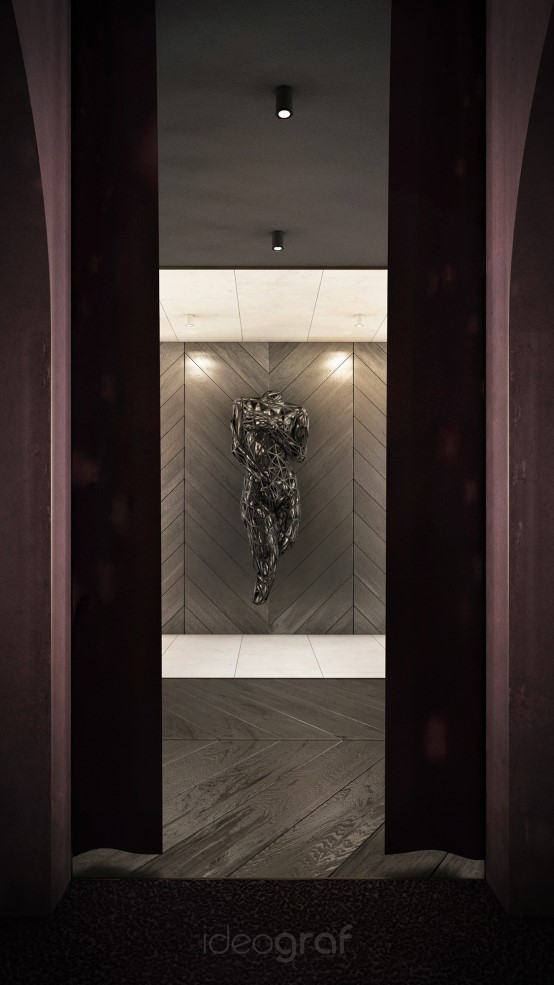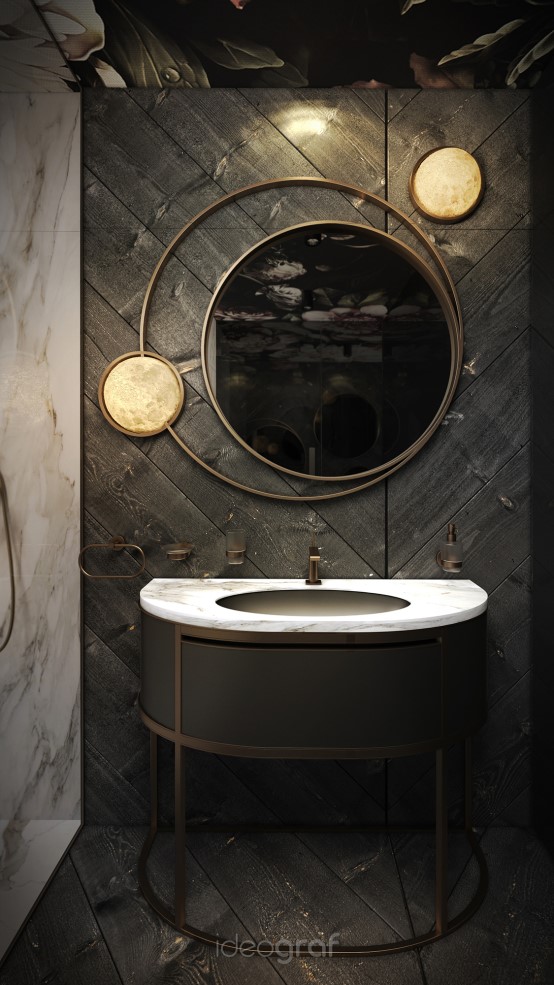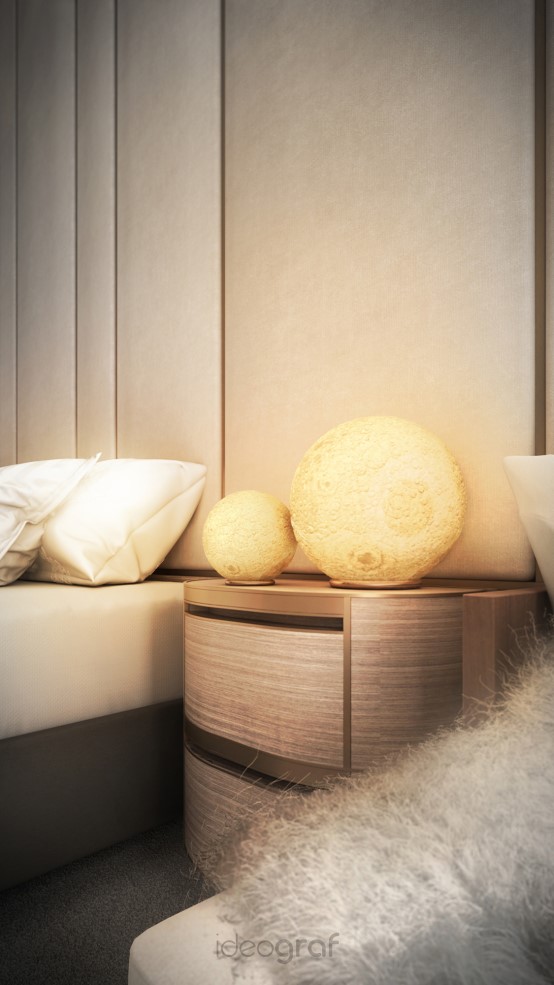 From the architects: In times when people surrounded from all sides with the latest technology drift apart, the designers created conditions which underline the closeness and enable meetings in atmospheric spaces. This is favoured by the romantic aura of the Old Town in Gdańsk – historical little streets, enchanting tenements, and the nearby marina. The idea of the hotel is to join the female and male elements, the balance between the female lightness and male strength.
This idea has also been clearly marked in the common spaces – in the lobby and in the restaurant. Architects designed areas divided into zones inspired by the woman and the man, whereas passages between them create a mélange of both these features. The essence of that zone are whispering grottoes, located there. This is a romantic and at the same time uncommon idea taken from the Baroque garden architecture. It allows the hotel guests finding a place of quiet and intimacy in the commonly available public space.
Rooms were designed to underline both, the female and male characters – beginning with adapting the elements visible at the first glance, such as armchairs or bedheads, and ending with details finishing the joints of different materials, and bathroom accessories.
Very soon it will be possible to experience the features distinguishing that hotel – coherent style and consequence of the architects.
Find more projects by IDEOGRAF Architectural Studio: www.ideograf.pl