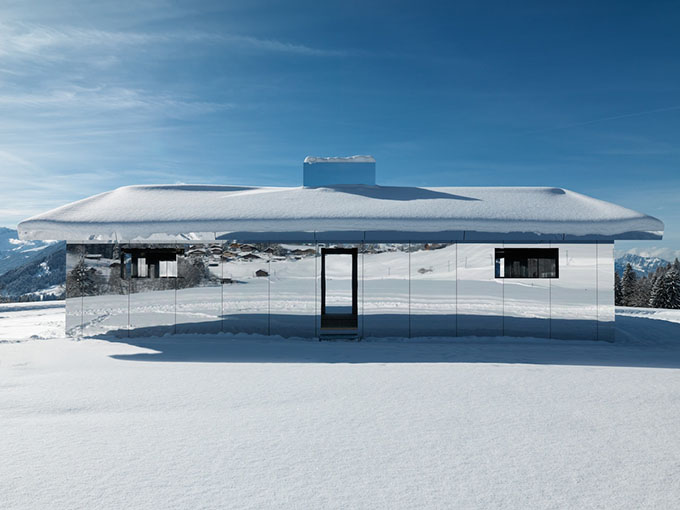 Contemporary American artist Doug Aitken designed the Mirage Gstaad – a ranch-style home situated in the Swiss Alps completely clad in mirrors. Take a look at the complete story after the jump.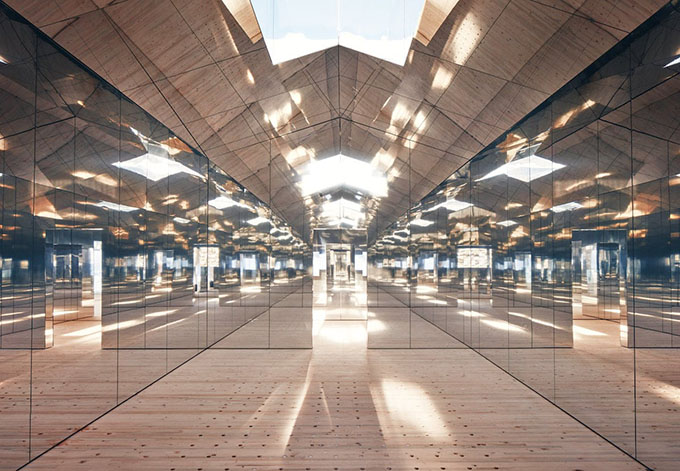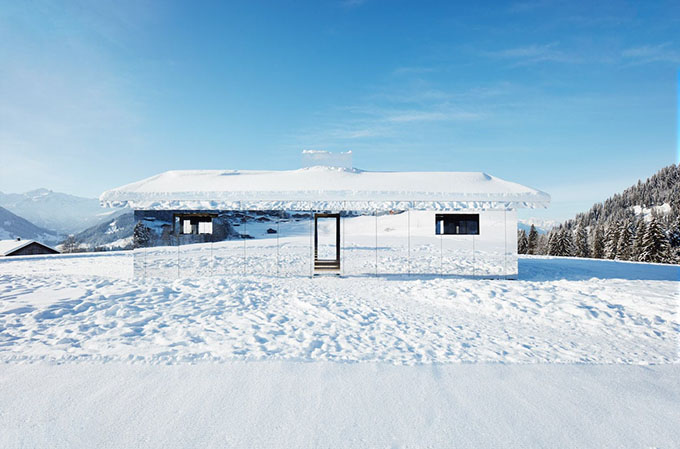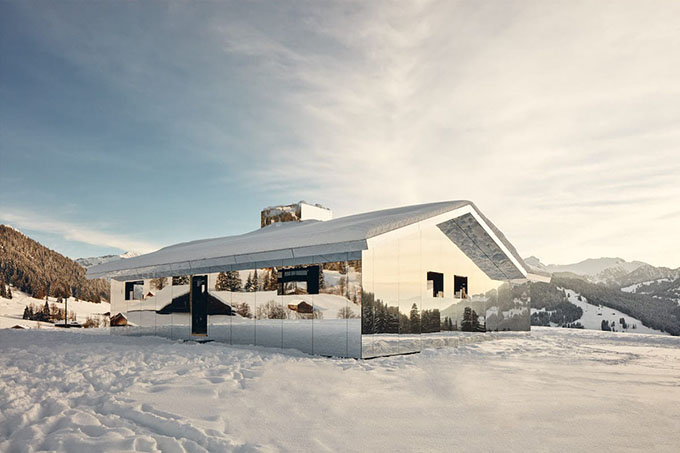 Located in Videmanette in Gstaad, single-storey Mirage structure reflects the snowy terrain of the area and disappears into it. This mirror house is modeled after the Californian ranch home design of the early 20th century. Inspired by architect Frank Lloyd Wright and the architecture of the American West.
The structure will remain in its mountain location for two years "reflecting and interacting with the mountain landscape over the changing seasons". The installation will be present until January 2021. For those that cannot see Mirage Gstaad in person, a 24-hour webcam has been set up for viewing purposes.
Images are courtesy of Doug Aitken; Photography by Stefan Altenburger
Find more designs by Doug Aitken: www.dougaitkenworkshop.com