Donny's Bar is work of Luchetti Krelle practice which they generously shared with us.
Conjuring up images of a back alley in Chinatown, Donny's Bar is an unexpected and refreshing change to the coastal suburb of Manly and the bar scene there. The design resolution captures a careful balancing of the rustic versus the refined – where urban meets with an Asian Australian flavour.
From the Architects:
The existing space was a stark white plasterboard box with a commercial look and feel. The brief was to create a warm and friendly New York style loft bar which would serve Asian style tapas and dumplings – on a tight budget. Avoiding overt Asian theming, we instead opted for a paired back approach to the design.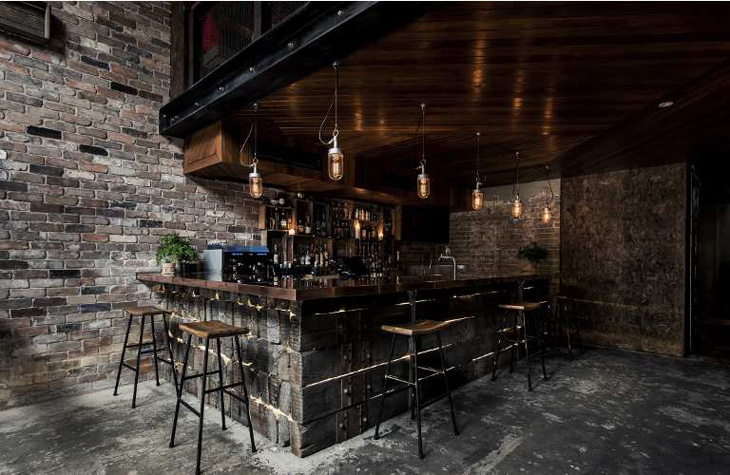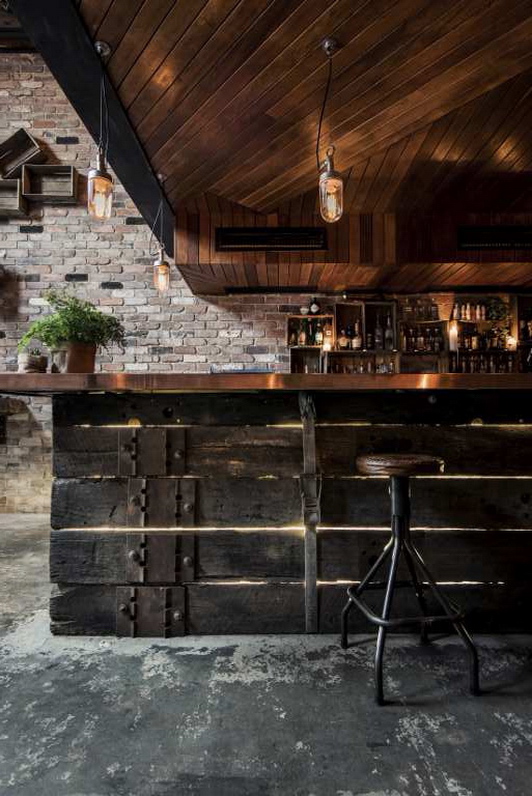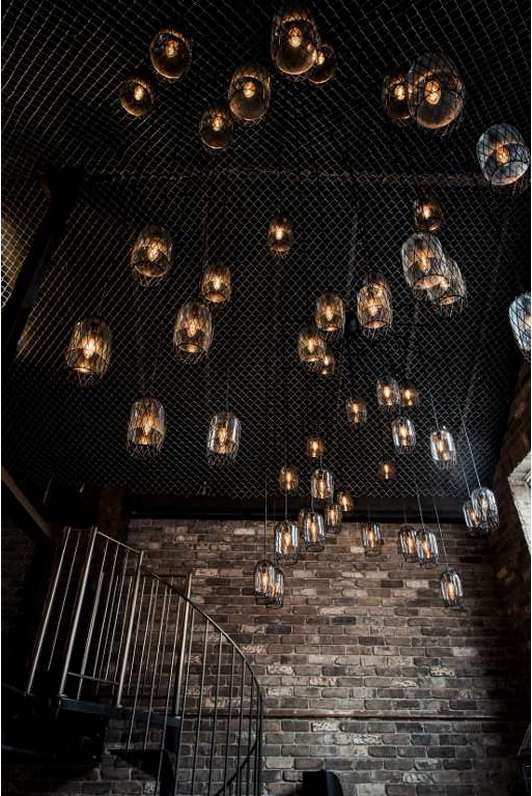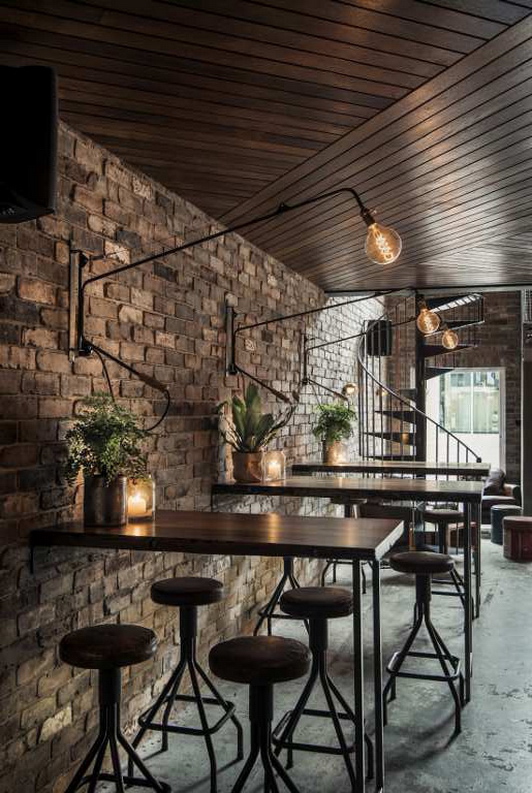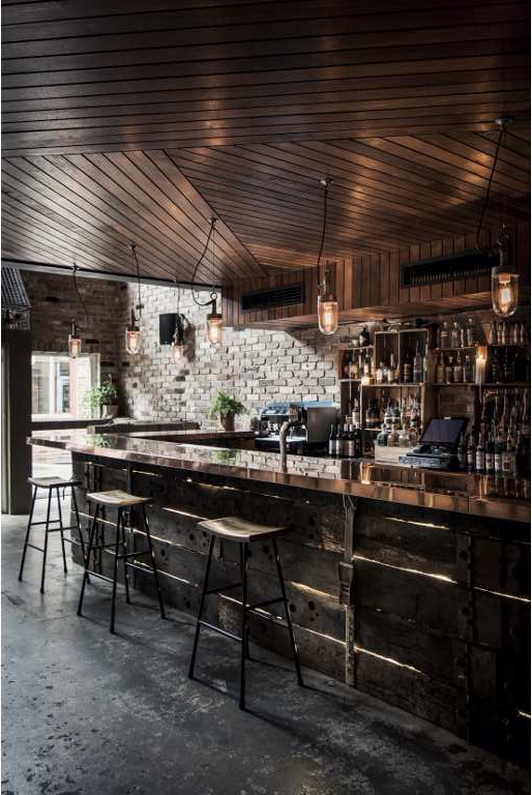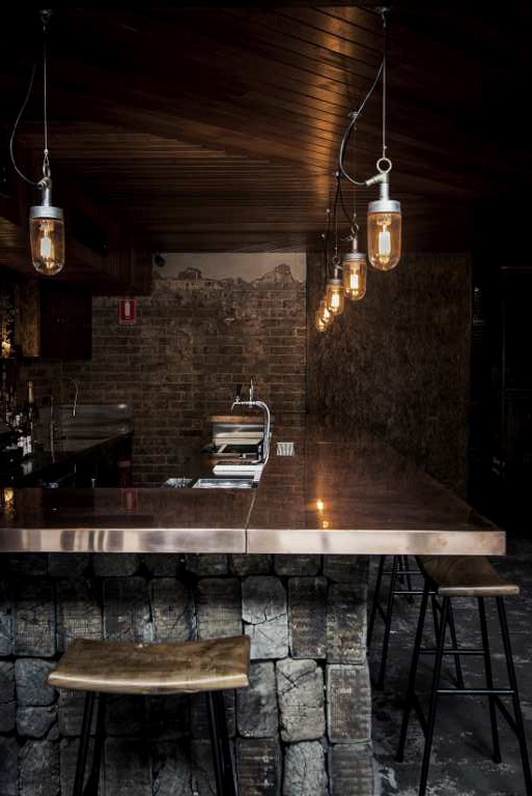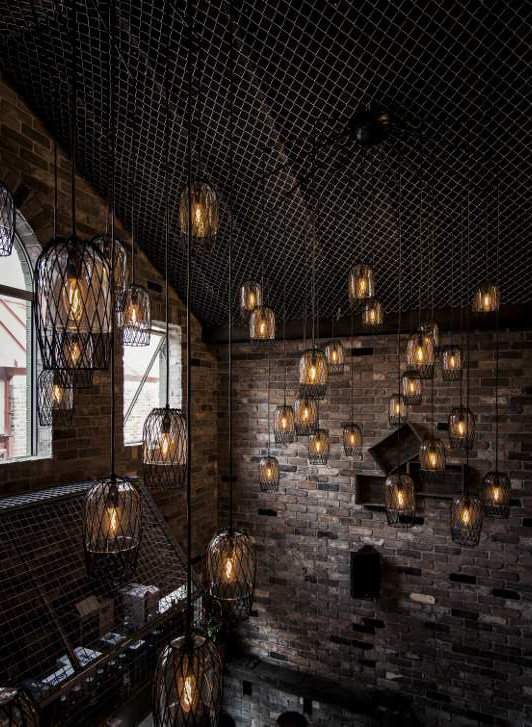 Our client is from rural NSW and we certainly played on his roots with the barn like scale and proportions of the space. The mezzanine is set back from the entry, allowing the volume of the space to be fully appreciated upon entry. The bar front utilises railway sleepers casually bundled together with those adjustable ratchet straps used to tie down a load on a truck. The rustic quality of the timber contrasts with a shiny copper rectified top and perfectly mitred timber lining boards weaving diagonally across the lower ceiling and walls. Canvas lorry tarps are casually tied off to walls and chain-link fencing stretches across the upper ceiling, screening the acoustic treatment from the eye. Recycled materials play a big role in the palette – from the brickwork painstakingly clad to the walls to the re-birthed old toilet cisterns.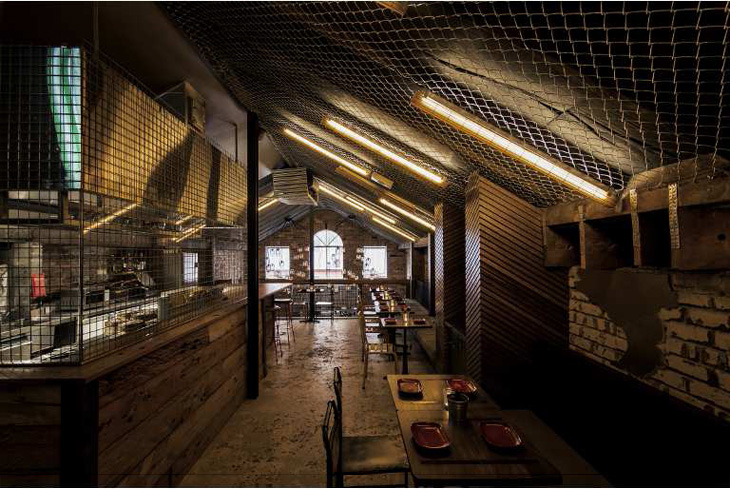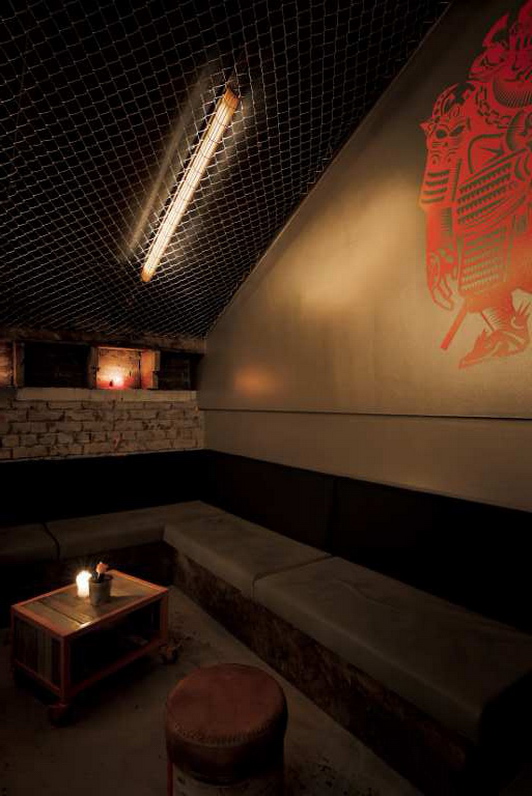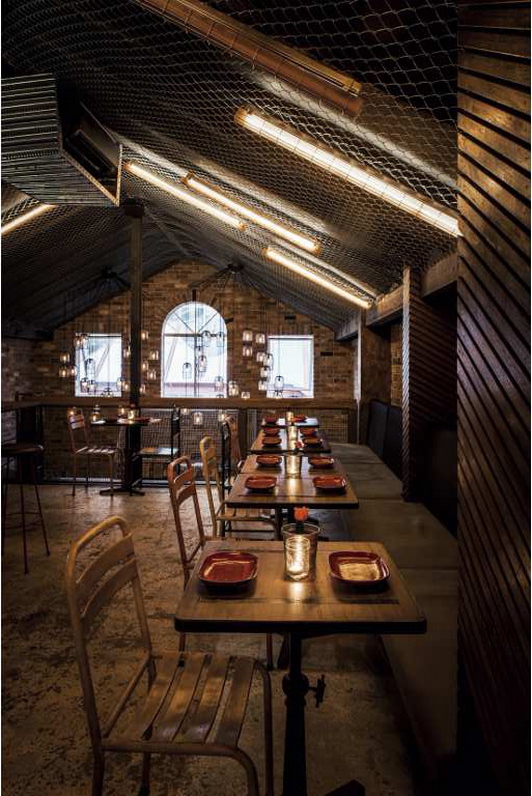 When budgets are tight we need to work harder to innovate within our means and this project is an excellent example of such. More and more these days, we designers are being held to account for superfluous spending and budget overruns. We worked hard to nut out this concept and edit it back to its bare bones. We have been creative and clever in the use of every day materials like the chain-link fencing to become features and by using recycled timber and brick for the majority of the palette.

This design is sustainable – both in our design approach and its potential for longevity as a thriving small bar in Manly.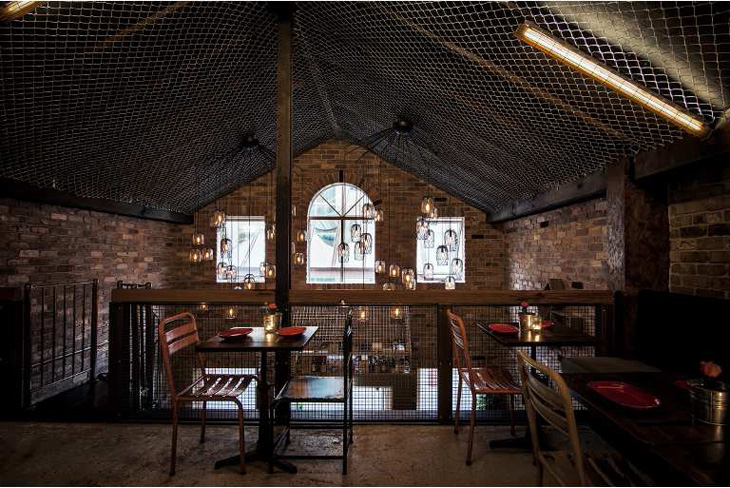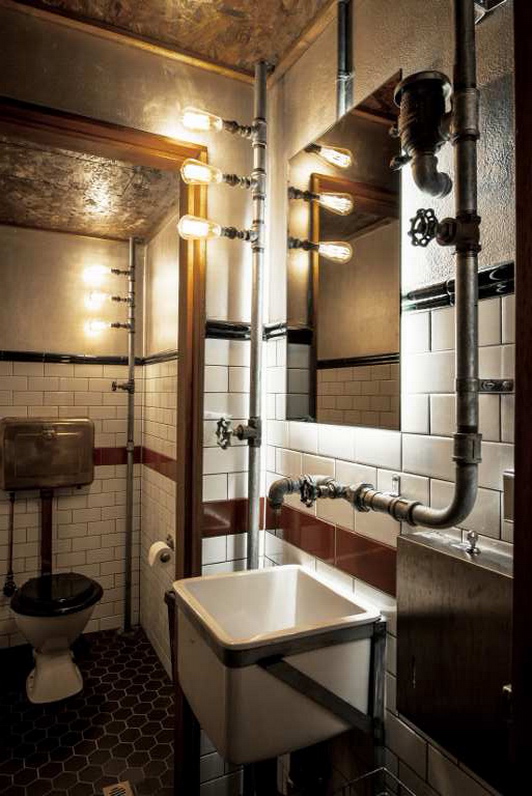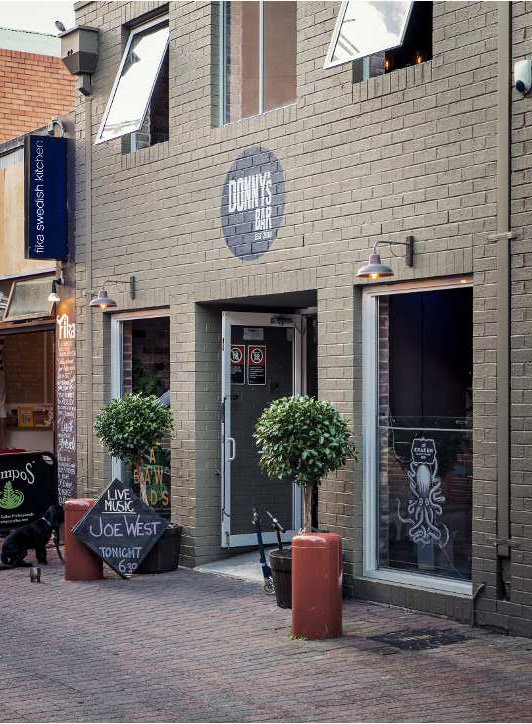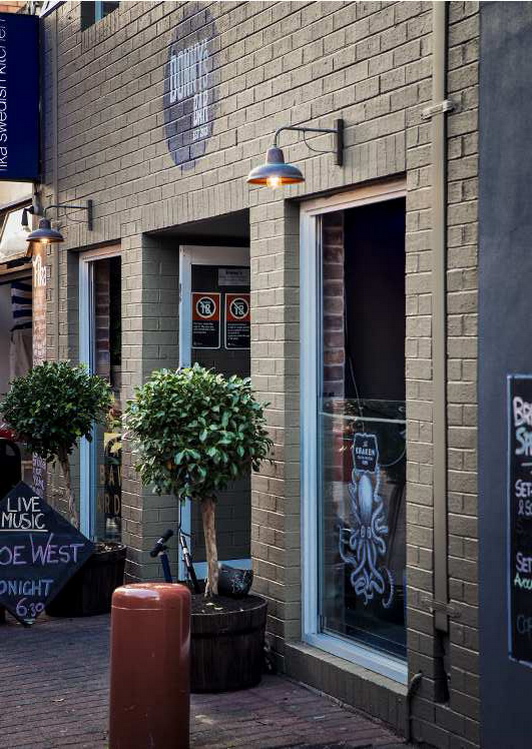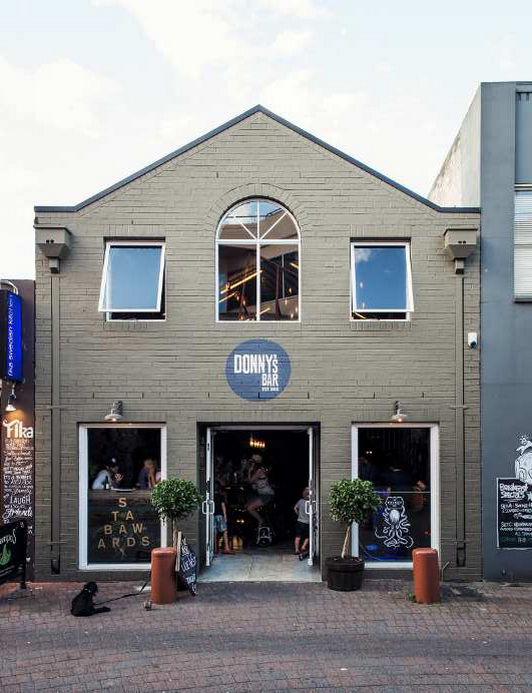 Project: Donny's Bar
Designed by Luchetti Krelle
Photography by Michael Wee
Location: Manly, Sydney, Australia
Website: www.luchettikrelle.com