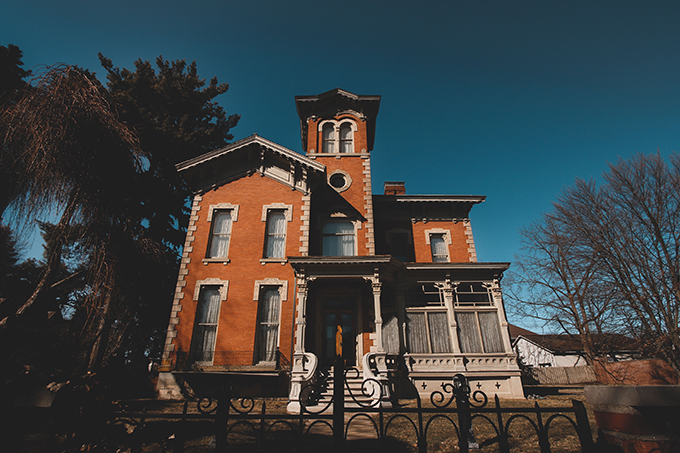 If you have a period house and want to add a bit of contrast or enlarge your living space, modern extensions are always an excellent idea.
However, it's important to remember that you have to balance the modern style and original architecture. Make sure to use the materials that will suit the existing pieces to create an impression that the extensions have always been there. And if you don't know what you're allowed to do with your building, you can always ask a local authority or look for information online.
However, don't forget that it's not only about the superficial look and design. If you want yourself and anyone else to feel at home there, don't forget about keeping it welcoming, comfortable, and clean. In the case of extensions, which frequently have lots of windows, you need to regularly clean them and let sunlight in. If we talk about a garage, make sure that everything works and serves its functional purpose – keep the space organized, don't forget to replace the garage door springs when necessary, and avoid any safety hazards. This way, you won't be irritated with any breakages or mess.
So, are you ready to learn more about extension ideas for your period home? Read on!
1. A Sunroom
As many traditional period houses have small windows, you may lack sunlight when living there. Brightening the space is the first and most important thing to do when adding your home extension. A sunroom or a conservatory can be a great solution if you want to bring some light in and balance darker rooms. Look for wooden frame extensions, which will suit the house's exterior, and opt for wider windows.
Make sure you can use the room, and it's not only there because it looks nice. Bring in cozy sofas or soft chairs, plants to add a greenish vibe, or even put classy cushions on wide windowsills to sit on! Look for the best sunroom ideas on Pinterest, and don't let yourself be limited by anything but your imagination.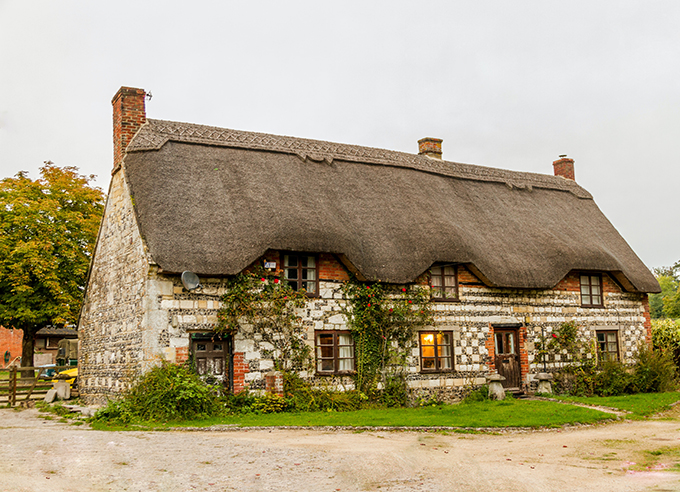 2. An Open-Plan Kitchen
Add a modern but practical touch to your period house and create an open-plan kitchen. Opt for glass structures that let sunlight in (roof windows will work great!), and don't forget about a small door so you can enter the garden whenever you like. Add the shelves in an appropriate color scheme – white, for example – and wooden furniture.
Make sure you're able to cook there in the evening – get some light in with the help of floor lamps or traditional kerosene lamps. Or, if you're looking for more contemporary options, get modern kitchen units and appliances, and combine it with the external oak frames.
3. An Open Dining Area
If you have a beautiful landscape outside, a glazed extension is the best option you can look for. Just imagine: sitting with your family at the dinner table, with dimmed light coming from the old floor or wall lamps, and magnificent scenery right in front of you. Who could wish for more?
Make sure to put flowers on the tables and hang the plants from the ceiling. Merge the indoors and outdoors by installing a glass door – it will feel like you're dining outside. And when it rains, you can put cozy blankets or bean bags in the room, light the candles, and have an evening picnic.
4. A Modern Orangery
If you're into plants and flowers, a modern orangery will definitely beautify your house. Extend a Victorian terrace, and experiment with design. You can go into clean black lines combined with floor-to-ceiling windows or make classy brick walls and a glass roof. Get some chairs outside, so you can relax in the tree shadows when it's sunny, and put up a sofa and chairs inside, to hide from the rain and cold.
Don't overload the indoors with things. Little furniture, some lamps, and perhaps a bookshelf or a small cabinet are enough. Plants should be the main decoration of an orangery – put some of them inside and make sure to take care of the garden.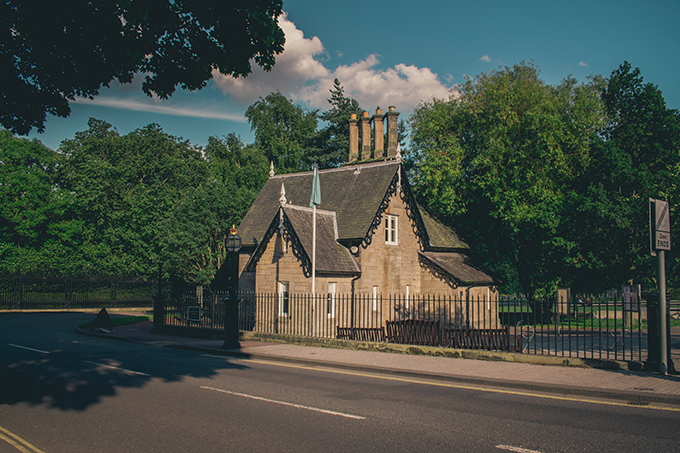 5. An Oak Framed Veranda
If you love inviting guests or simply spending quality time with your family, getting a veranda extension is the best idea for your period home. It's an open-air gallery, roofed and non-heated, so it's not an actual room. However, if you put there a table and chairs, or an elegant bench and a rocking chair, it will turn into a perfect extension for leisure time.
An oak framed veranda will look as if it was a part of your house from the beginning, and you will have an additional place, full of light and air, to relax and enjoy nature.
6. A Side Return Extension
If you think that side returns are only suitable for bins, bikes, and outdoor equipment, you were never so wrong. Your house will feel a lot more spacious if you extend with it, and it can easily be done with grace and elegance. You can make it a small light kitchen, a playing room for children, or just put a floor-to-ceiling glass door to add more light into the house.
However, you can also make it a contemporary dining room, full of light, with the garden entering the room through expansive windows. Putting a door in the wall can be an excellent solution if you have garden parties often or simply like to dine outside – in sunny weather, you can open the door, put the table out, and enjoy nature while having lunch.
To Sum Up
A period house doesn't always mean you have to cope with a lack of light and a traditional exterior. If you can, have a modern extension – there's a whole lot of possibilities. In this article, we've tried to present the most popular ideas of period home extensions, which will work great with any house, depending on your preferences.
However, there's always one thing to remember: your period house is beautiful with its Victorian garden and brick walls, narrow windows, and traditional architecture. Don't change it – combine modern extensions with it, balance the contemporary and the classic. And no matter what you do, make sure you like the results.
(Beata Hardzei)