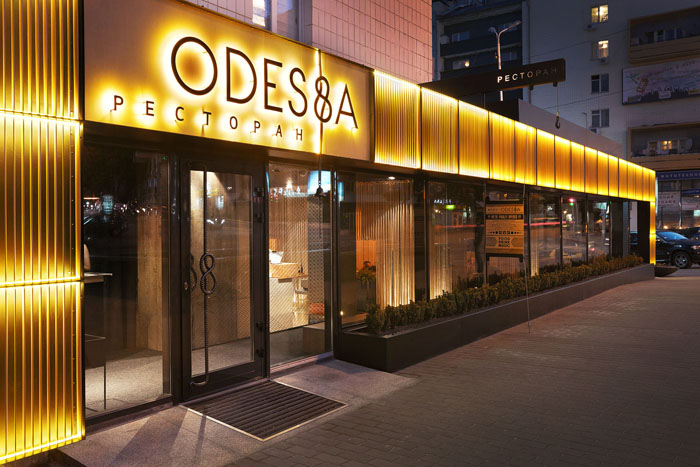 The charming Odessa Restaurant interior located near Kyiv, Ukraine, comes with its modern solution from the YOD Design Lab. For more images and architects description continue after the jump: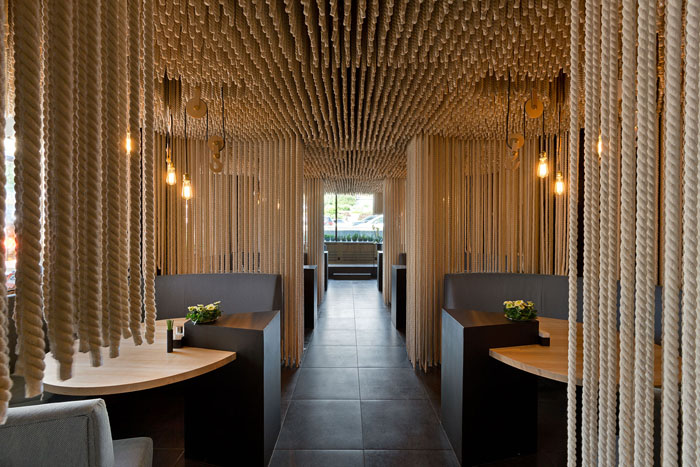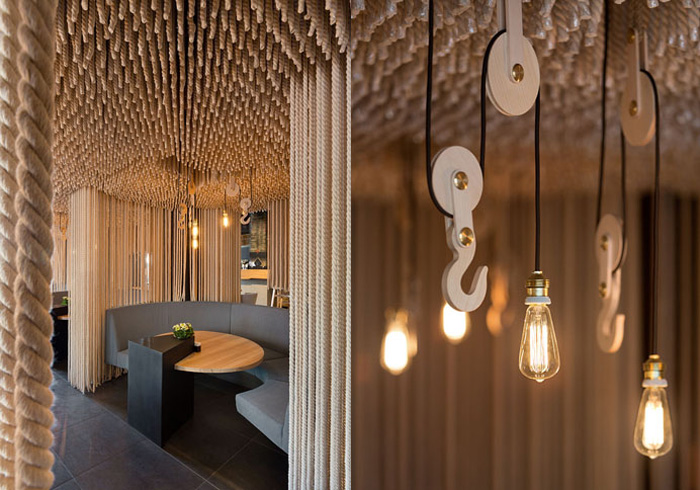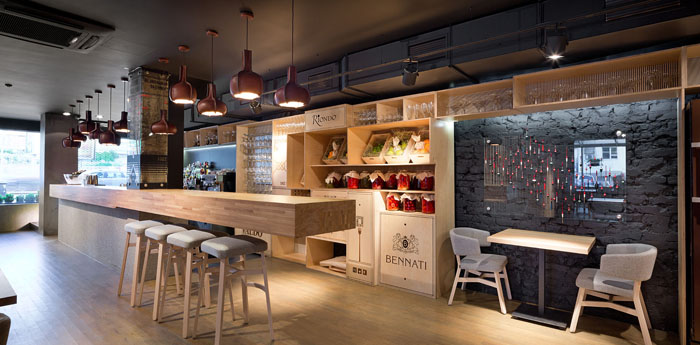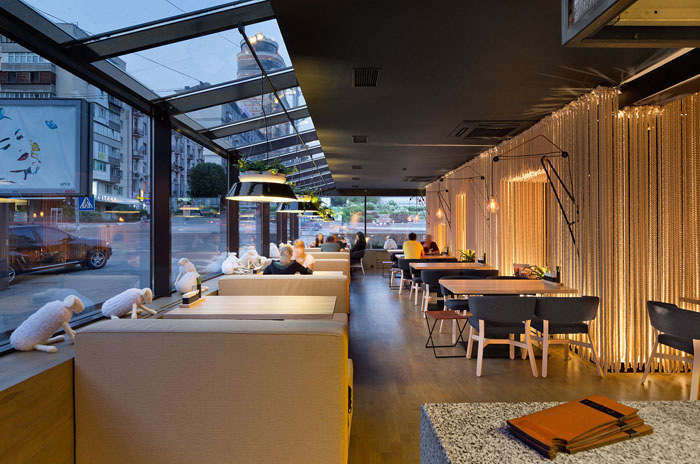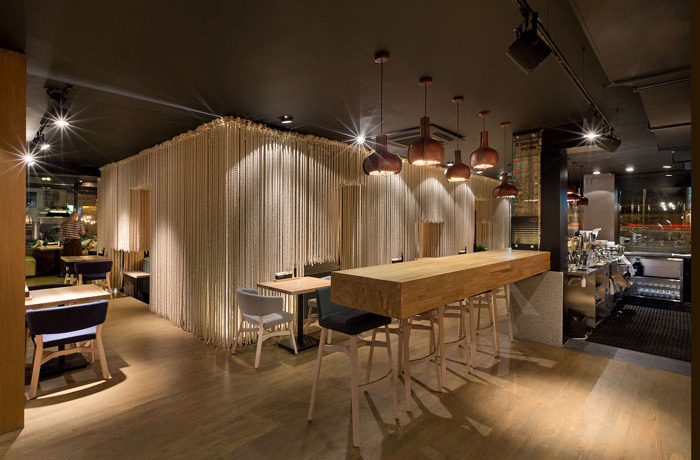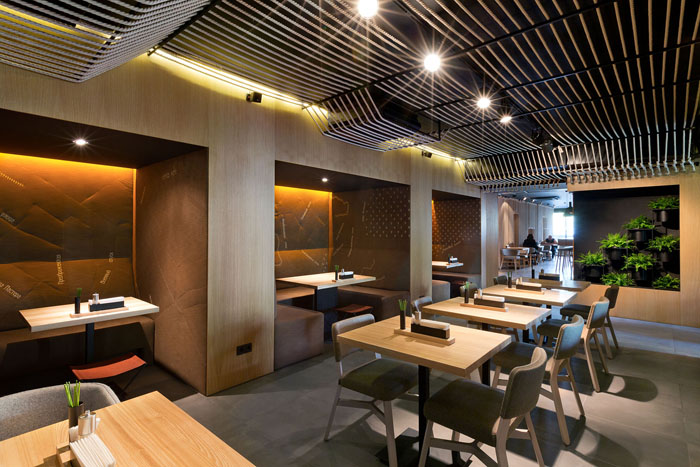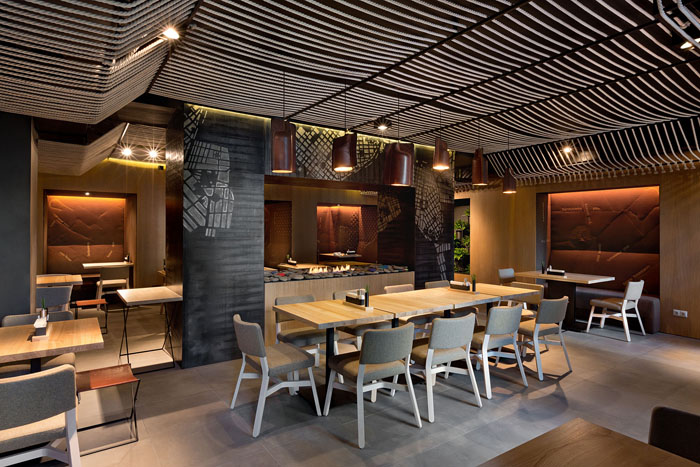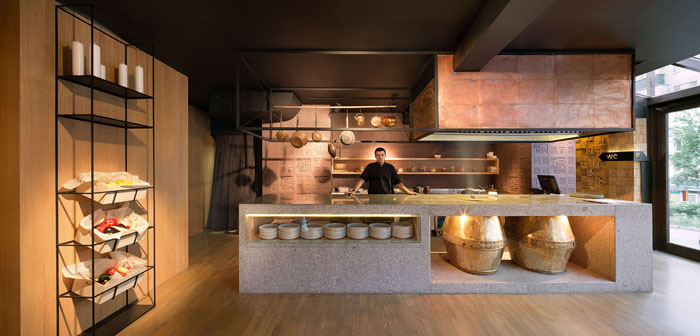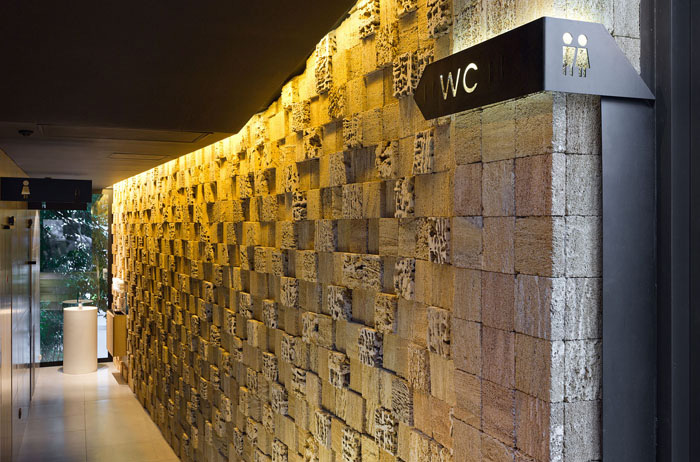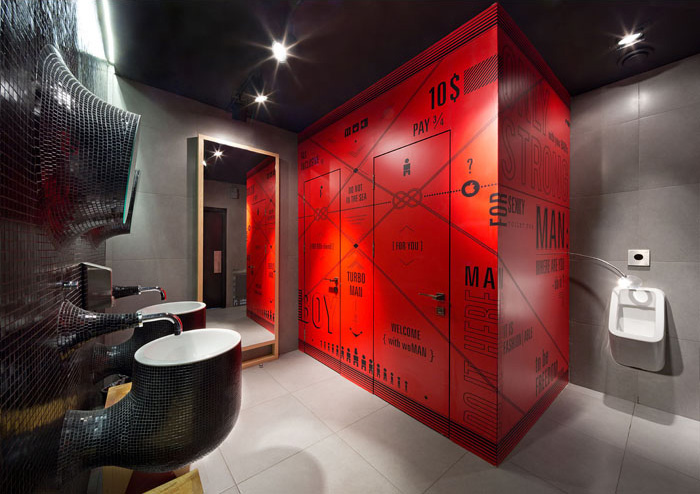 From the Architects:
Kyiv people have known the "Odessa" Restaurant since 1962. But the new time demands new rules. And today the same good, old, cosy "Odessa" invites guests, though in a completely new format. Odessa is a rather original city, with its inexpressible ethnic flavour and centuries-old history, which is located at the seaside of the Black Sea in the South of Ukraine. You can truly understand and come to love Odessa only once you have visited it. This is why we didn't aim at simply reproducing the spirit of this unique city. Instead, we were trying to identify invisible associative links through which the bright image of the place would be formed. The atmosphere was formed largely by perception of materials and light. The space of the main hall is formed around the island lounge zone decorated with ropes stretching for about 30 km in total. In the evenings floor lamps directed at the ropes create a cosy lounge atmosphere changing the emotional perception of the place drastically. The play of light can be well seen from the façade attracting a visitor to look inside. Behind the bar stand there are shelves with decorated boxes placed in a chaotic order generally prompted by the famous Odessa Privoz market with its abundance. An open part of the kitchen with two copper tandoors underlines the democratic and honest nature of the place, keeping open the very process of cooking dishes. In the hallway leading to the anteroom a visitor meets a wall made of sandstone, the main construction material on the Crimean peninsula. The smaller hall of the restaurant is more emotionally restrained, and if necessary it may be transformed into a banquet room. The key role in the organization of space of the smaller hall belongs to a central stella sheathed with a metal plate of finished steel with an impression of a topographical map of the old Odessa. Inside the stella there is a bio fireplace which we placed as a separate mobile module; such a solution allowed additional variants of placement of tables. A complete image of "Odessa" is produced by means of various decorative elements that bring us associatively nearer to this colourful seaside city.

Project: Odessa Restaurant
Designed by YOD Design Lab
Creative Director: Volodymyr Nepyivoda
Art Director: Dmitriy Bonesko
Designer: Volodymyr Nepyivoda, Dmitriy Bonesko
Graphic Designer: Ilya Nepravda
Photographs: Andrey Avdeenko
Location: Kotsyubyns'ke, Kyiv, Ukraine
Website: yoddesign.com.ua