Czech studio mar.s architects did a renovation project for rooms in the former Měšťák Hotel in Český Krumlov – originally three separate Gothic houses from the 14th century, joined into one complex and renovated in the 20th.
Take a look at the complete story after the jump.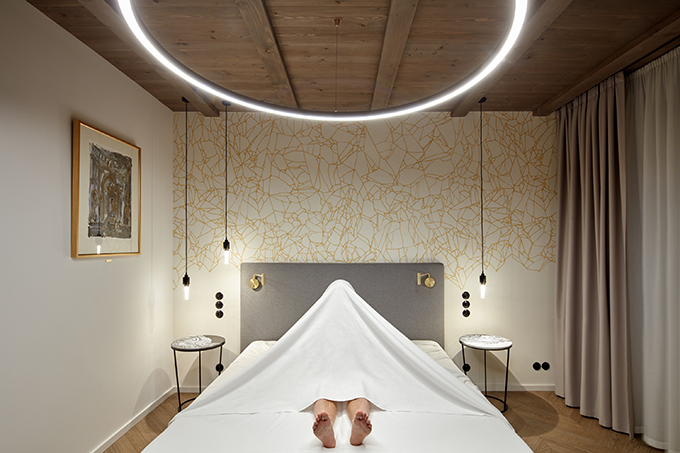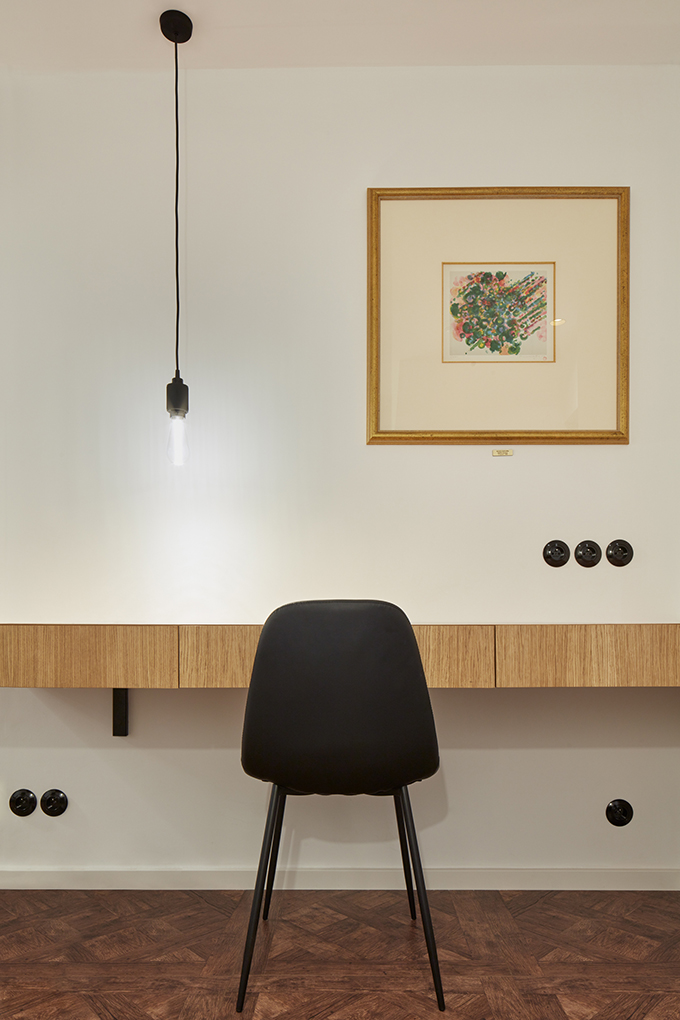 From the architects: The hotel rooms are located in the former Měšťák Hotel, in the very centre of Český Krumlov. Originally three separate Gothic houses from the 14th century were joined into one complex in the 1950s. Unfortunately, the houses have undergone several large renovations during their life (last one in the 1990s), having had most of their original details, with a few exceptions removed. One of such exceptions is the 'presidential suite' with its preserved carved Renaissance beam ceiling.
In the design, we tried to bring the buildings' long lost nobleness back into the rooms and also introduce something from its original features – wooden beam ceiling and parquet floors. The other materials and details are completely contemporary. There are grey concrete screeds used in the bathrooms, complemented with Mutina tiles and Fantini taps in British Gold colour. Gold colour penetrates the whole interior. On the wallpaper in the rooms and on the central brass light fitting. The furniture is custom made from distressed oak. The interior is complemented with grey blackouts and bed linen, the cloakroom's black steel details and light fittings by buster and punch. A careful selection of paintings is included in the design.
Photography by Jakub Skokan and Martin Tůma at BoysPlayNice
Find more projects by Mar.s Architects: www.marsarchitects.cz