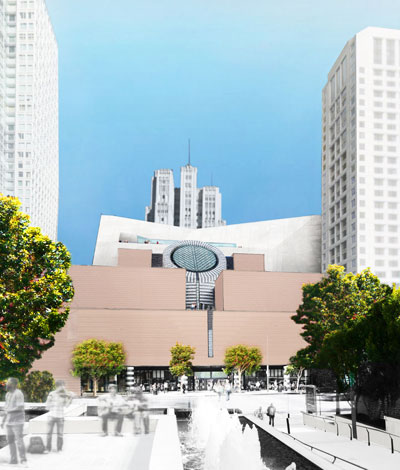 Project: SFMOMA Expansion
Location: San Francisco, United States
Designed by Snohetta
Website: www.snoarc.no
The noted practice Snohetta has recently revealed the preliminary image of their SFMOMA Expansion design, with a number of engaging outdoor spaces the museum is expected to successfully expand its reach into the community. To achieve such a task special pedestrain routes will create a preocession of stairs and platforms taking you into the new building.
Expansion also features a facade on Howard street including a street level gallery, inviting visitors into the gallereis and the surrounding public spaces.