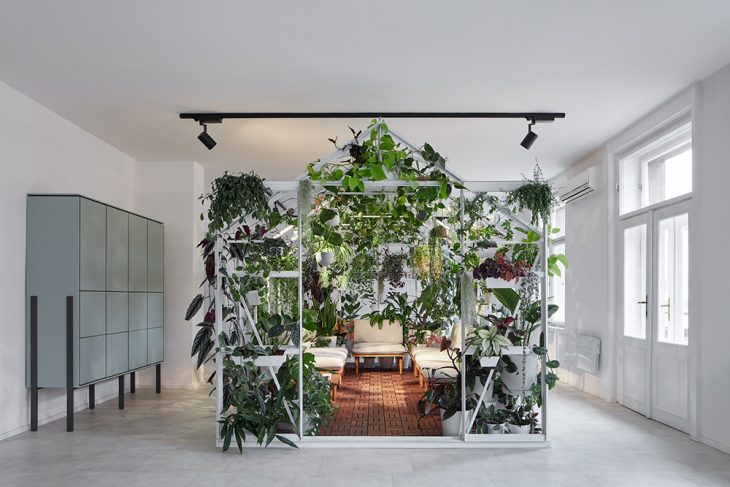 Architect Tomáš Císař and designer Johana Sedláčková Vamberská joined forces to design new offices for a unique Prague-based start-up – Poetizer, the world's largest social network for poetry lovers and a digital publishing house. Based on the concept of the Poetizer's focus and identity, the design is a blend of minimalist interiors with the wild jungle that thrives in the open-air greenhouse – a mythical Eden, an area that expresses the concept of wild thinking. Discover more after the jump.
From the architects: Poetizer is the largest social network for poetry lovers in the world, with millions of poems posted by users from 120 countries. The startup recently launched an ecological all-in-one publishing platform that democratises the entire publishing process, enabling anyone's poetry to get published and sold.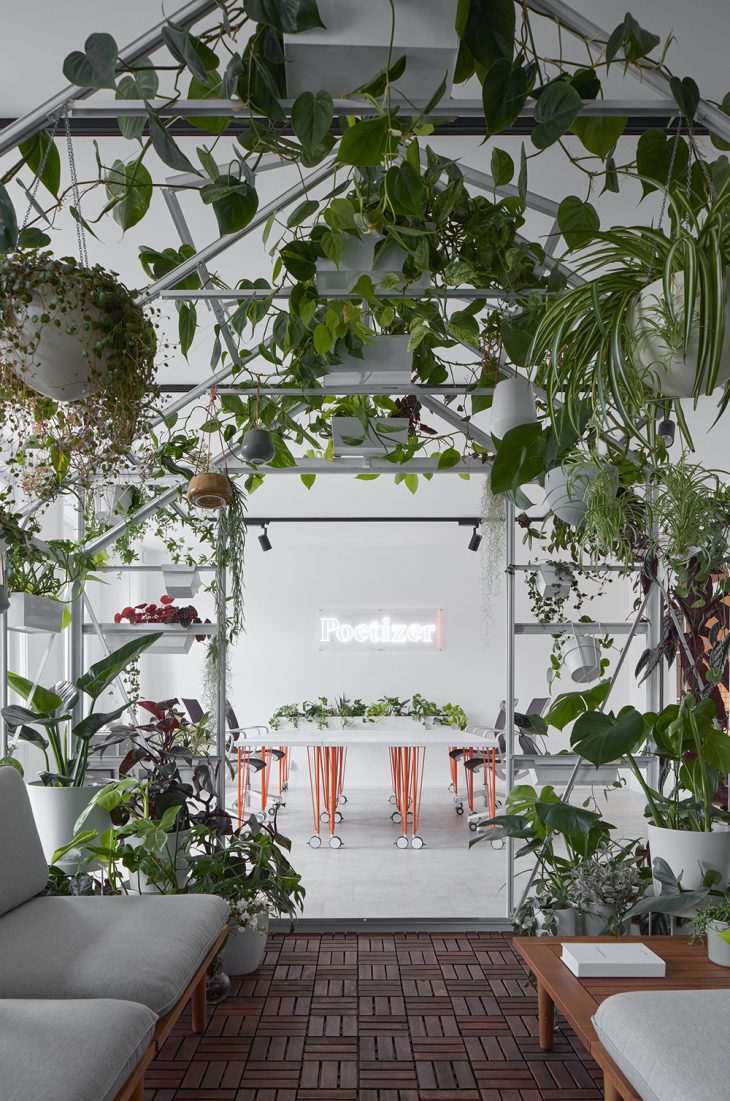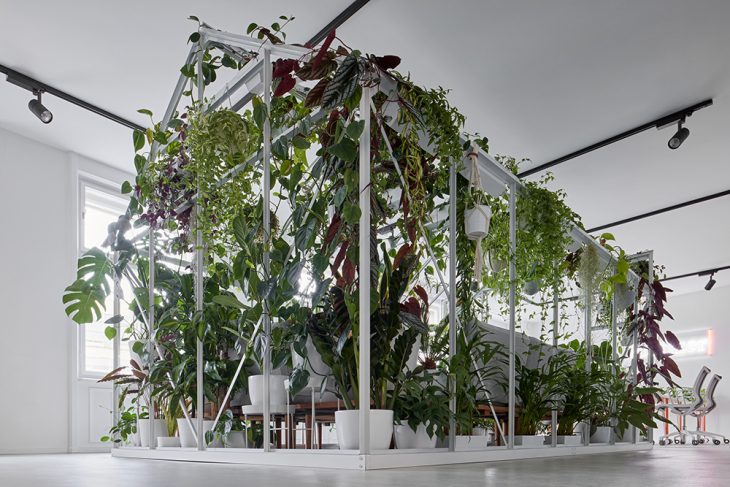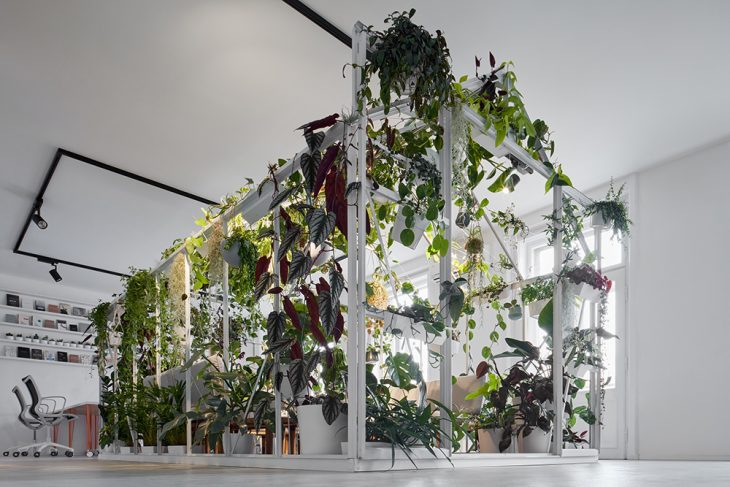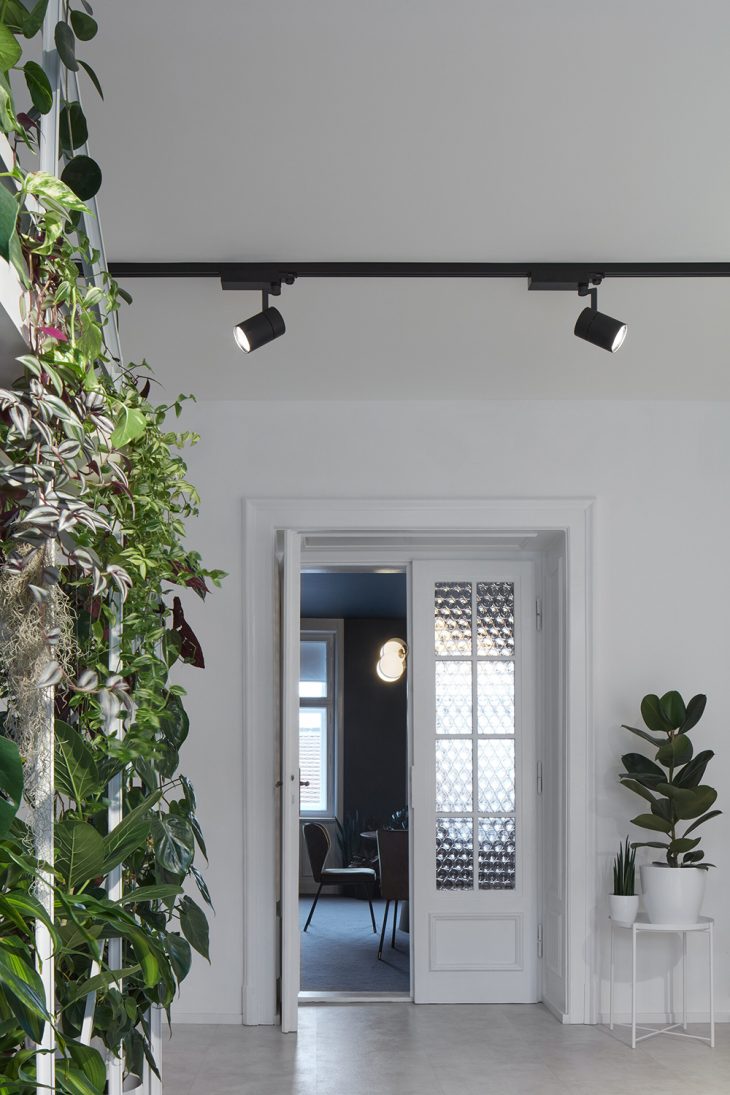 Poetizer's 150 sqm office is located on the fourth floor of a First Republic building on the vibrant Narodni street in Prague. The interiors are designed by architect Tomáš Císař and designer Johana Sedláčková Vamberská. The concept is based on Poetizer's same focus and identity; a minimalist platform that emphasizes environmental protection. The focus of the story of the offices is the greenhouse space – a wild jungle, a mythical Eden, an area that expresses the concept of wild thinking. Thinking that, according to Claude Lévi-Strauss, is close to our ancient ancestors and contemporary poets. He contrasted this initially intuitive and associative thinking, which he likened to a rich rainforest ecosystem, with an already domesticated, strictly rational thinking.
The centrally located greenhouse is a place for informal gatherings, offering a space for streaming poetry readings or serving as a place to relax. The skeleton of the greenhouse grows 171 plants, among which over 100 species are represented. The main room also houses individual workstations, which are arranged into two islands – this is where daily work and immediate communication take place. This space is connected to the kitchen and a balcony overlooking Narodni street. The main story is prefaced by the entrance hallway, which is followed by other chapters – two meeting rooms and a focus room.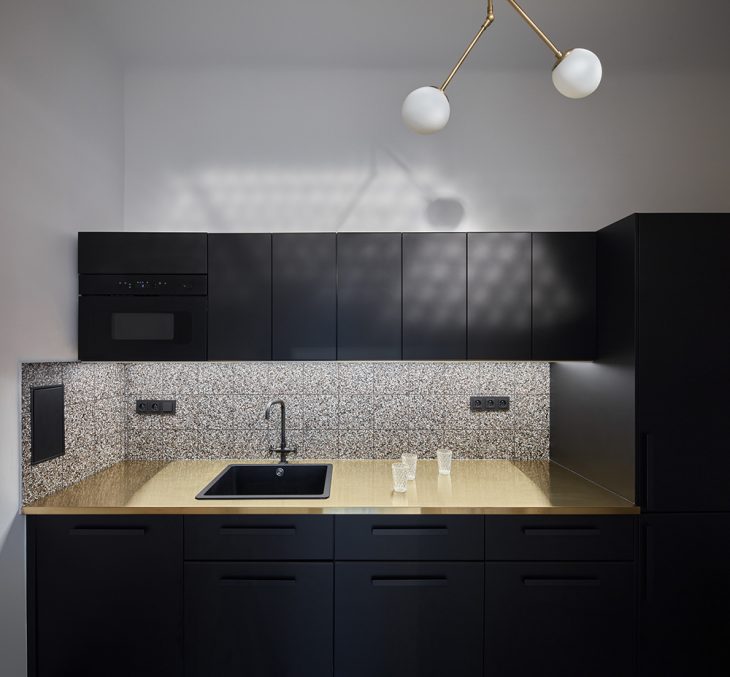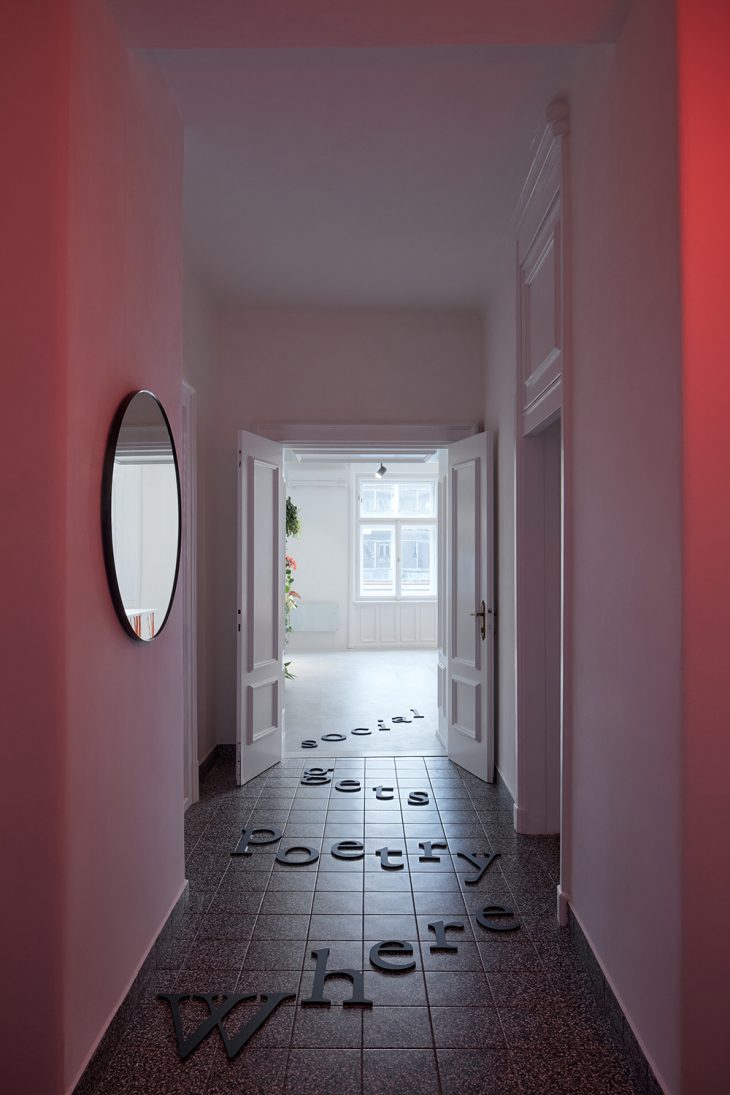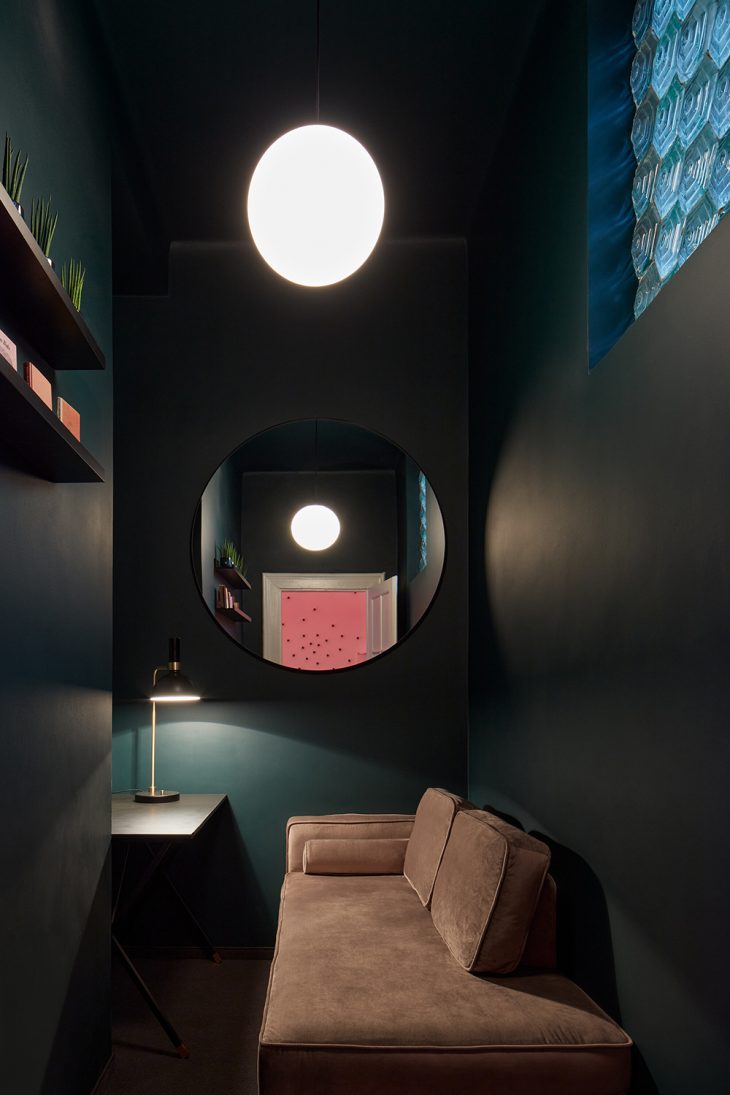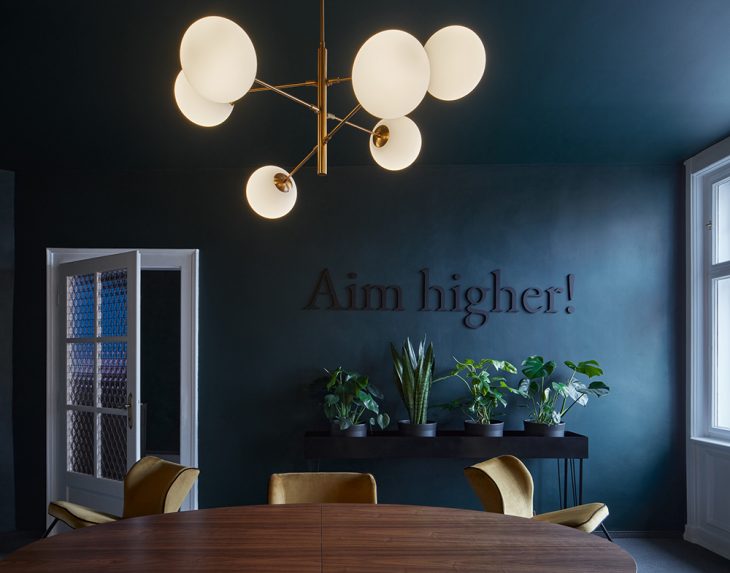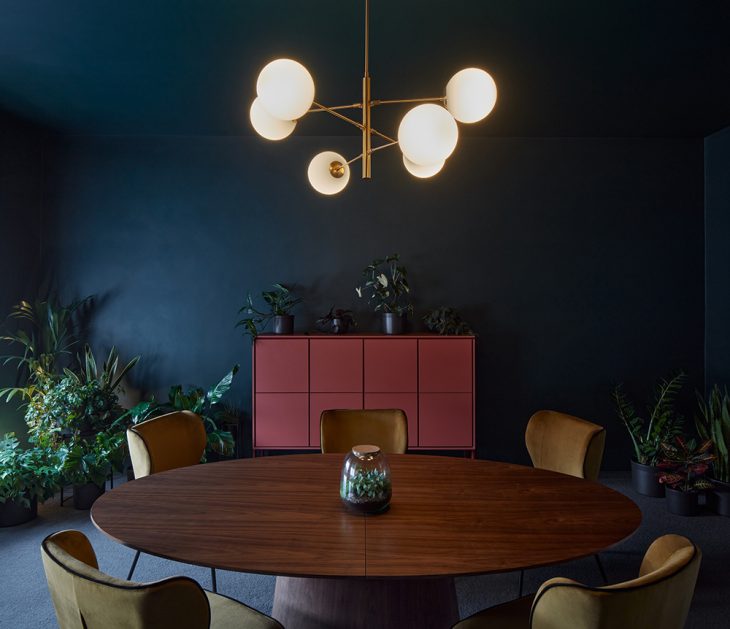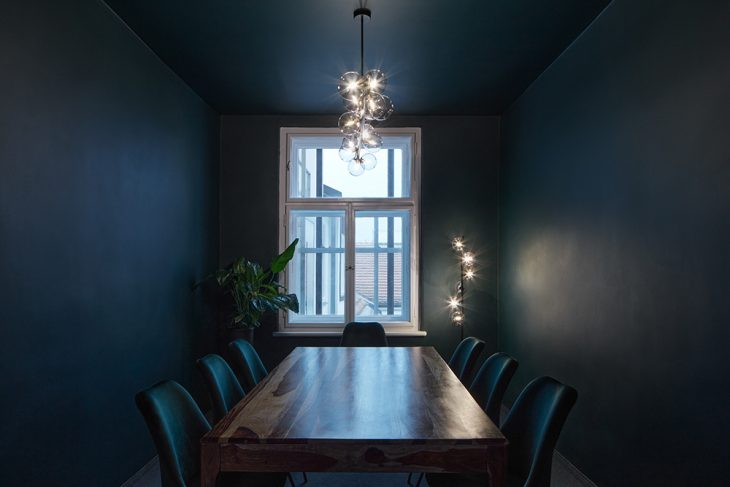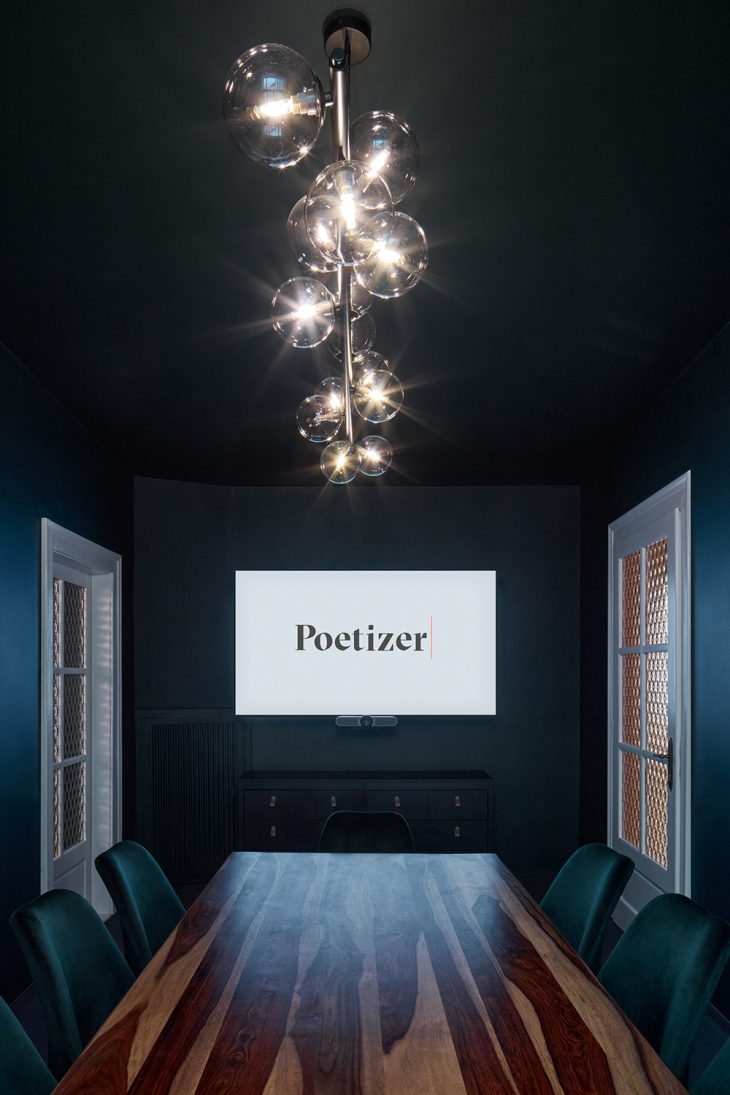 The colors and materials chosen reflect the function of each space. White, a metaphor for a sheet of paper, is the predominant color in the areas designed for focused work, where pages are written. Dark green dominates the areas used for team communication, both in person and online. Accents of orange appear throughout the interior, tying in with the start-up's corporate identity.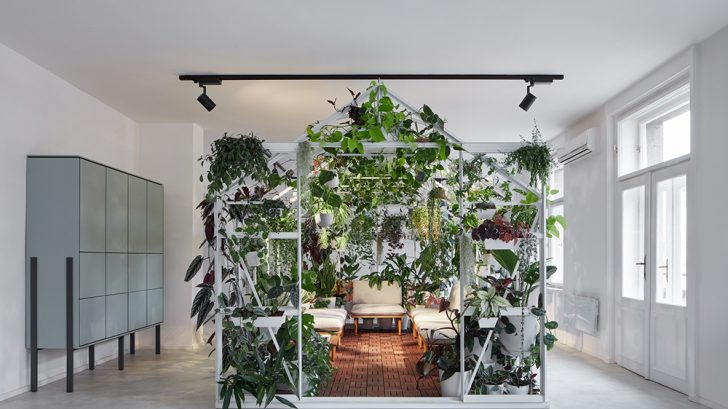 Project information
Author: Tomáš Císař, Johana Sedláčková Vamberská
Project location: Národní 39, 110 00 Prague
Project country: Czech Republic
Project year: 2021
Completion year: 2022
Usable Floor Area: 150 m²
Cost: 61 000 €
Client: Poetizer – poetizer.com
Photographer: BoysPlayNice – www.boysplaynice.com
Collaborator
Florist: Lucie Pluhařová
Contractor: Design&Build