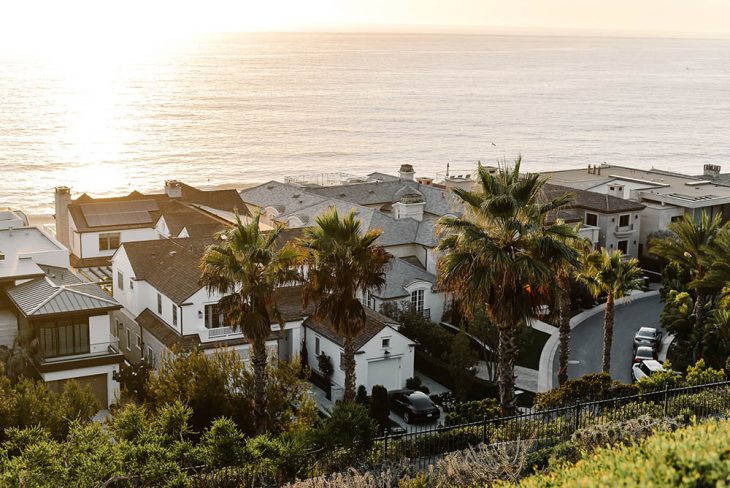 Not having air conditioning in the summer heat can be unbearable. If you're in the market for a new air conditioning unit many considerations will need to be made. Depending on your needs and the size of your home, you will have no shortage of options to choose from. Whether you're looking to install a central air conditioning unit or a single wall unit for each room, you shouldn't have any problems finding an air conditioning solution that works for you. In this post, we will go over some of the major considerations you should make when choosing the right air conditioning unit for your home.
Central Air Vs Wall or Window Units
If you choose to go with a central air conditioning system, you will most likely be paying more for the unit and the installation. While the price can be expensive, the quality is unsurpassed. Central air conditioning is the most effective cooling option for larger homes. It also tends to be more energy-efficient, which could save you money on your electric bill. However, it is important to know that installing a central air system can be expensive.
If your house is already equipped with central air, then all that will need to be changed out is the central air unit itself. Homes that haven't had central air installed will need ductwork to be done, which can be a major project that could cost a lot more money than you would expect. However, if you're looking to splurge on the best system, it can't be denied that central air conditioning will be your best option if you're looking for maximum comfort and cooling efficiency.
Wall Units
A wall unit is an air conditioner that is a single blower unit that attaches to the wall of your room. These units come in different sizes and power settings and will vary in price depending on how large they are. Larger units can cool larger rooms like the primary bedroom or living room. Smaller units can be efficient for smaller bedrooms and kitchens. These units are usually very effective but are not as energy efficient as central air conditioning.
Window Air Conditioning Units
These smaller units are placed inside your window and are a single cooling unit that usually works well for small bedrooms. While these are probably the most affordable option, they are also the least effective. Central air conditioning can control the humidity of your home, whereas window units are not as effective at combating humidity. While they can cool a small room, they are less than ideal for larger rooms that will need a more powerful unit to adequately cool them.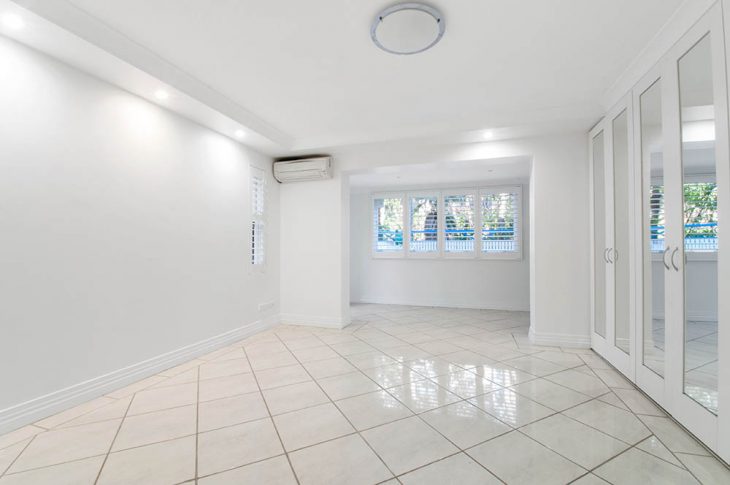 The Size of Your Home
Your home's size will likely determine what kind of system you should get. A single air conditioning wall unit will most likely not be able to cool a large 4-bedroom house. Larger homes can benefit from having a central air conditioning system because this is the most powerful and effective cooling system available. However, as we mentioned before, this is the most expensive option, which is something that will need to be considered if it was an expense you weren't planning on.
Smaller homes could benefit from installing wall air conditioning units. If your home isn't massive, having a single unit in the living room and each bedroom can be a cost-effective way to cool your space. While central air conditioning would be a superior option, many wall units work just as well, and the difference in cooling is hardly noticeable.
Those living in a small apartment will most likely be fine with a simple window unit. If you live in a small one-bedroom apartment, chances are that a window unit should be enough to keep your home relatively cool even on the hottest summer days.
Budget Considerations
As was mentioned earlier, each of these different types of air conditioning units are available at different price points. If you can't afford a full central air conditioning upgrade, then you might be better served by looking into installing a few wall units for a more reasonable price. Those living in small spaces will probably be fine with a smaller window unit that should be powerful enough to cool a one-bedroom apartment. While each air conditioning unit option comes with its pros and cons, you shouldn't have any issues finding a unit that can work for your space at any price point.
Conclusion
Having air conditioning during hot summers is a must. If you're in the market for a new air conditioning unit and need professional installation, consider contacting the air conditioning professionals at Service Today. With so many air conditioning units to choose from, finding the right system for your home can be a challenge. If you're unsure about which air conditioning system you should go with, you can consult one of their team members who can help point you in the right direction.
Installing a new air conditioning unit doesn't have to be difficult. Call a technician from your local area to get a free quote on installation. Once you've chosen which unit you would like to install, you can expect a crew of team members to install the unit for you professionally and efficiently. With summer right around the corner, there is no better time to fix your air conditioning to ensure that you have an enjoyable summer season.
Having discussed all the different air conditioning unit options that are available, we hope that you have a better sense of which unit would work best for your space. While central air is the most efficient and effective cooling system, it is not always possible to install and can be quite expensive. Wall units are effective and a cheaper alternative and window units are by far the cheapest but are probably the least effective. If you have any more questions about which unit is right for you, contact your local air conditioning provider.