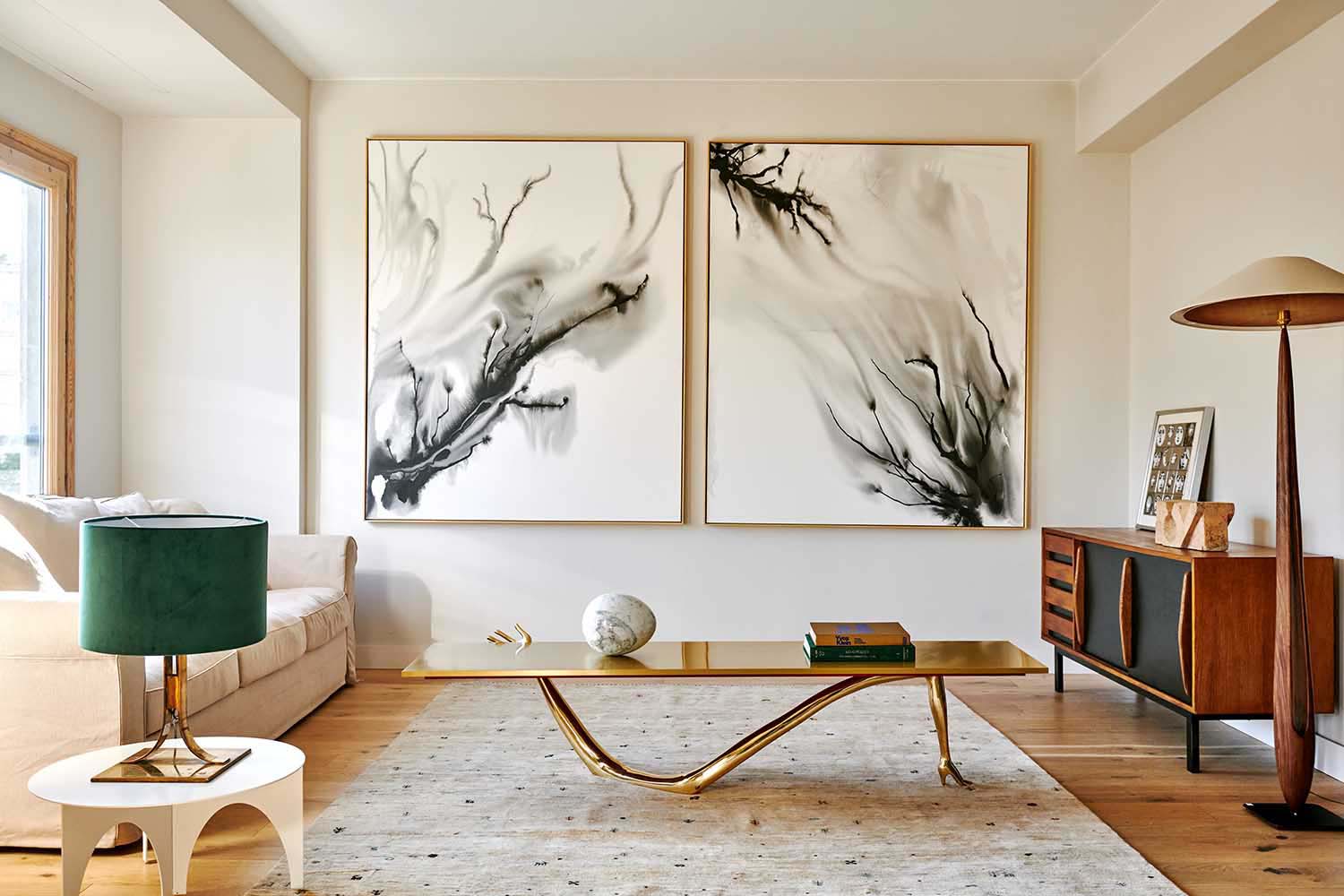 Spanish interior design firm Alex March Studio has just finished an exclusive 260 square meter home in Barcelona, Spain. This spacious home, which is situated in Barcelona's Turó Park neighborhood, provides a timeless and inspiring atmosphere. All of the rooms are brought to life by an intricate color study, and its upscale feel is provided by a carefully curated assortment of designer furniture.
The home's owner felt the need to breathe new life into it: "my client wanted to have another relationship with her space, an inspiring, timeless, elegant, cheerful, balanced home, with soul and character," says Alex March, highlighting the owner's sensitivity to art: "she is in love with art and, in particular, with the works of the Spanish artist Iñaki Moreno." The desire to preserve, recover, and revitalize the pre-existing aspects of the house, which is situated on a farm from the 1920s, has also been a priority in this project.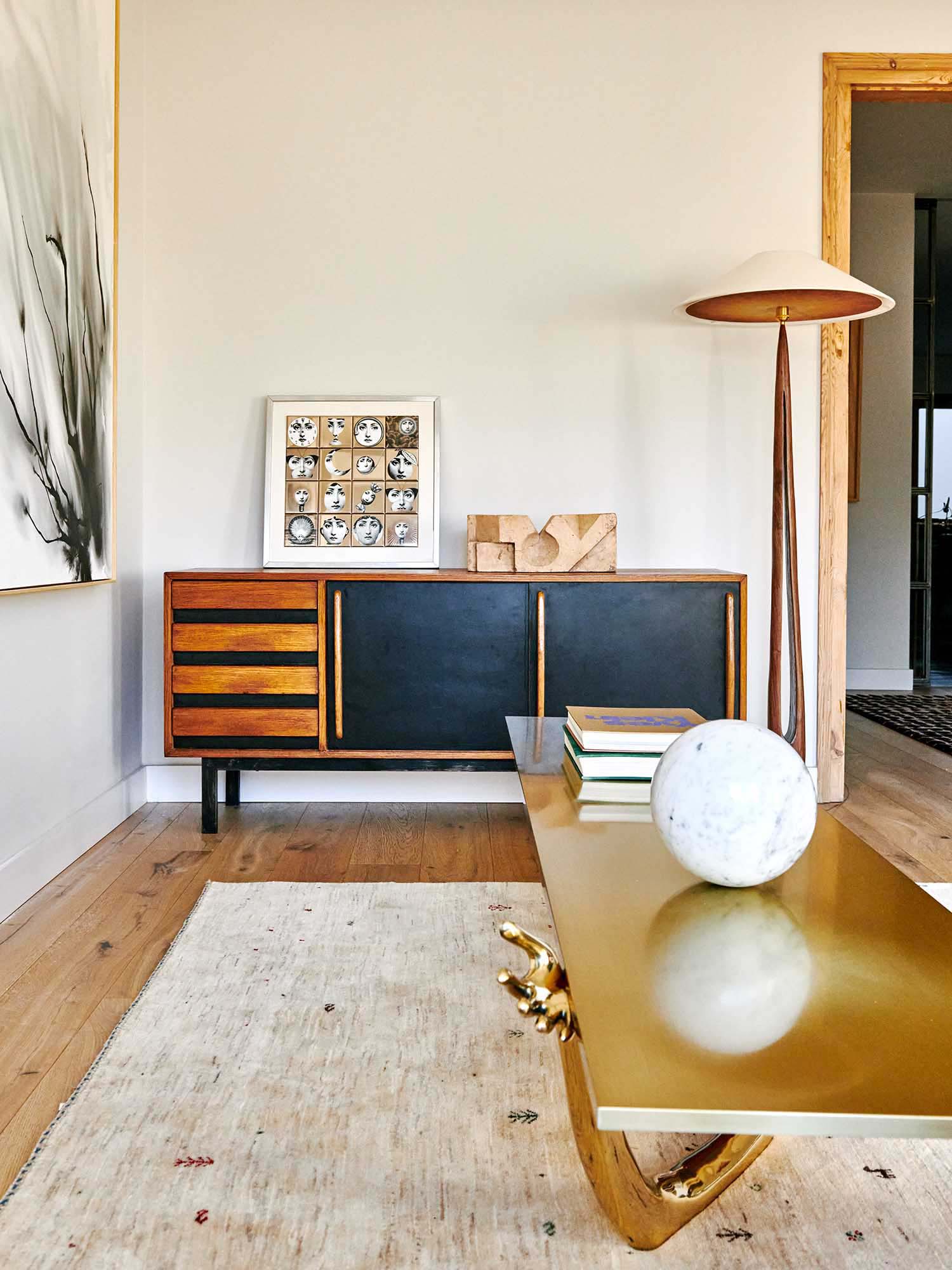 The house is essentially a place with pronounced Mediterranean characteristics. A blend of European and ethnic influences, primarily African, give the region a very warm and energetic Mediterranean feel. The interior decor of this home responds to an excellent use of color, which is typical of many of Alex March's studio's work.
Along with a well-balanced selection of one-of-a-kind works of art and design, mixing styles and periods is another characteristic of Alex March Studio's interior design projects. Figurative art, surrealism, and expressionism are combined with abstraction in art, craftsmanship, and countless pieces of one-of-a-kind furniture in this house's blend of furniture and decorative elements. Some of these works are distinctive; they come from authors who are largely unknown today or, occasionally, have no author listed. Other works are by renowned Catalan authors who are also from the rest of the Iberian Peninsula, and they are combined with works by renowned twentieth-century European authors.
The majority of the paintings are by contemporary artist Iaki Moreno, while certain lamps are one-of-a-kind and original pieces for the project, designed by Omar Sherzad (Omalight), and the rugs are made of Iranian wool (Turkestan). In each room of the house, the plants (Casa Protea) add the perfect touch of freshness.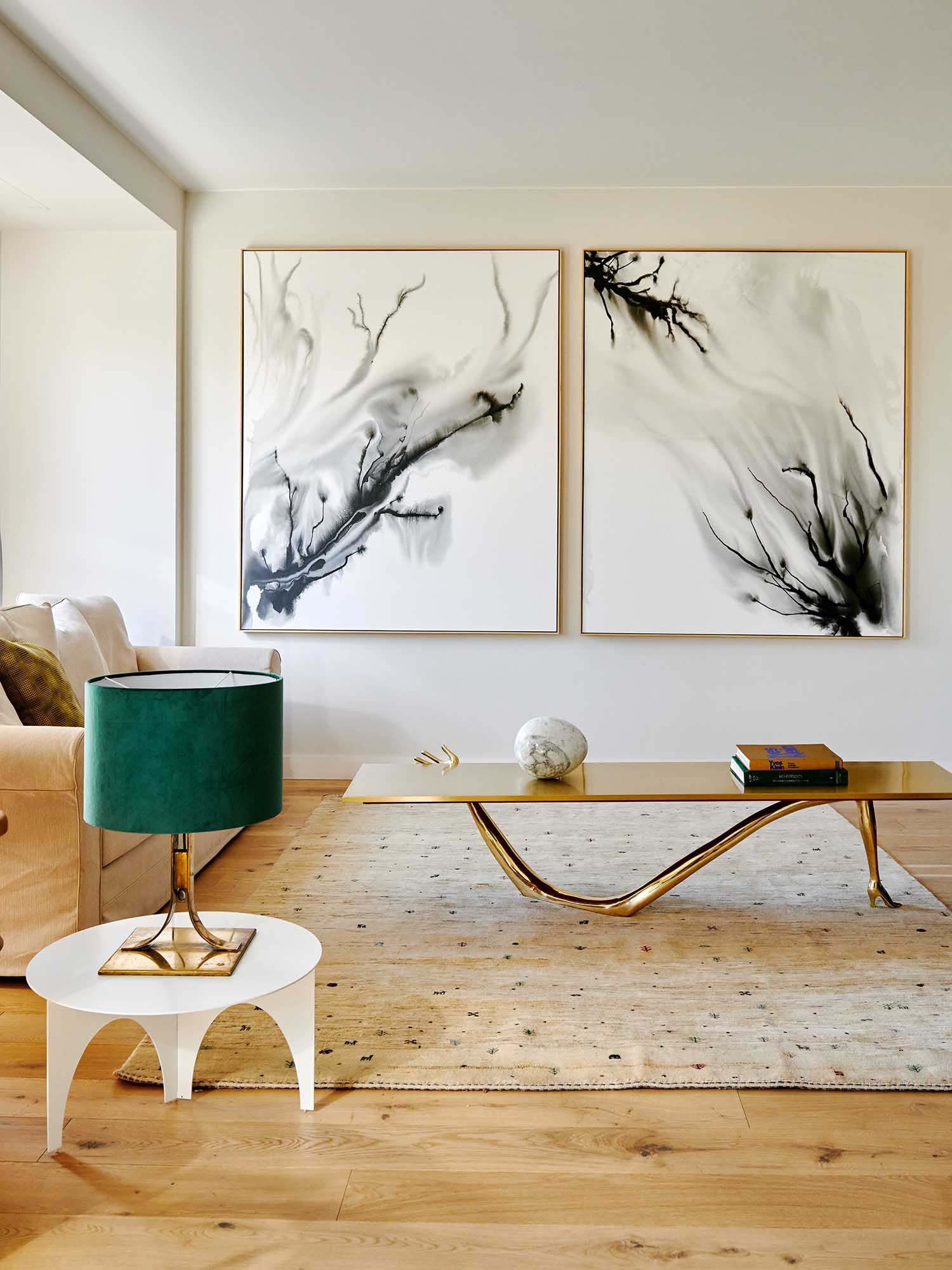 Unquestionably, the big table sculpture Leda by Salvador Dali from BD Ediciones is the focal point of the space. The design of the huge coffee table, which is 190 cm in length and has a hand-shaped foot and leg with a heeled shoe, was inspired by Dali's 1935 work "Femme à tête de roses" and features an egg made of Carrara marble that sticks out.
A pair of black and white paintings that hang on the living room's main wall give the space movement and agility. The sofa has been carefully positioned on one side so that it faces away from the light source, giving the space a snug and private feel. The table lamp from the Bach series, created in 1970 by the architectural team of Federico Correa and Alfonso Milá, stands out next to this and is placed on a white table. This distinctive piece was designed by Alex March himself.
A cabinet created in 1958 by French architect and designer Charlotte Perriand, a renowned visionary of modern interior design, and purchased from Antigues Matèries has been selected for the other side.
Throughout the dining area, natural light is present. Raw walls serve as the foundation, while the floor is made entirely of solid oak wood. The carpentry is still made of the original wood; it has only been transparently pickled and lacquered to display the natural beauty of its bareness.
The famous Antoni Gaud-designed Batlló bench serves as a grand linking element between the living area and the dining room. It is an exact replica, numbered and made by BD Ediciones, of a piece of furniture that Gaud originally created for the main eating area of Casa Batlló. A painting from the 1970s, by an unidentified artist, stands out on this seat because of its harmonious chromaticism with the other components.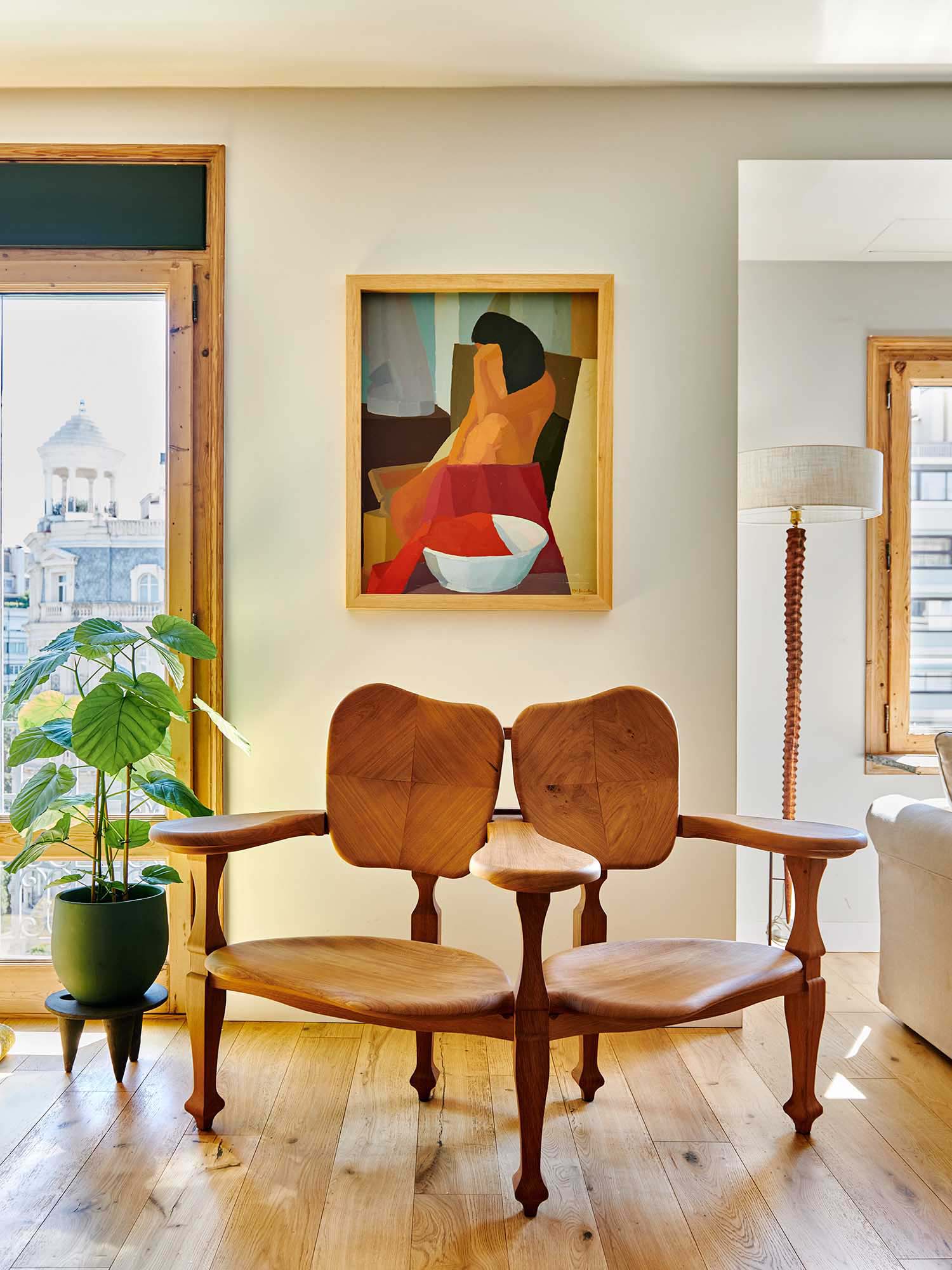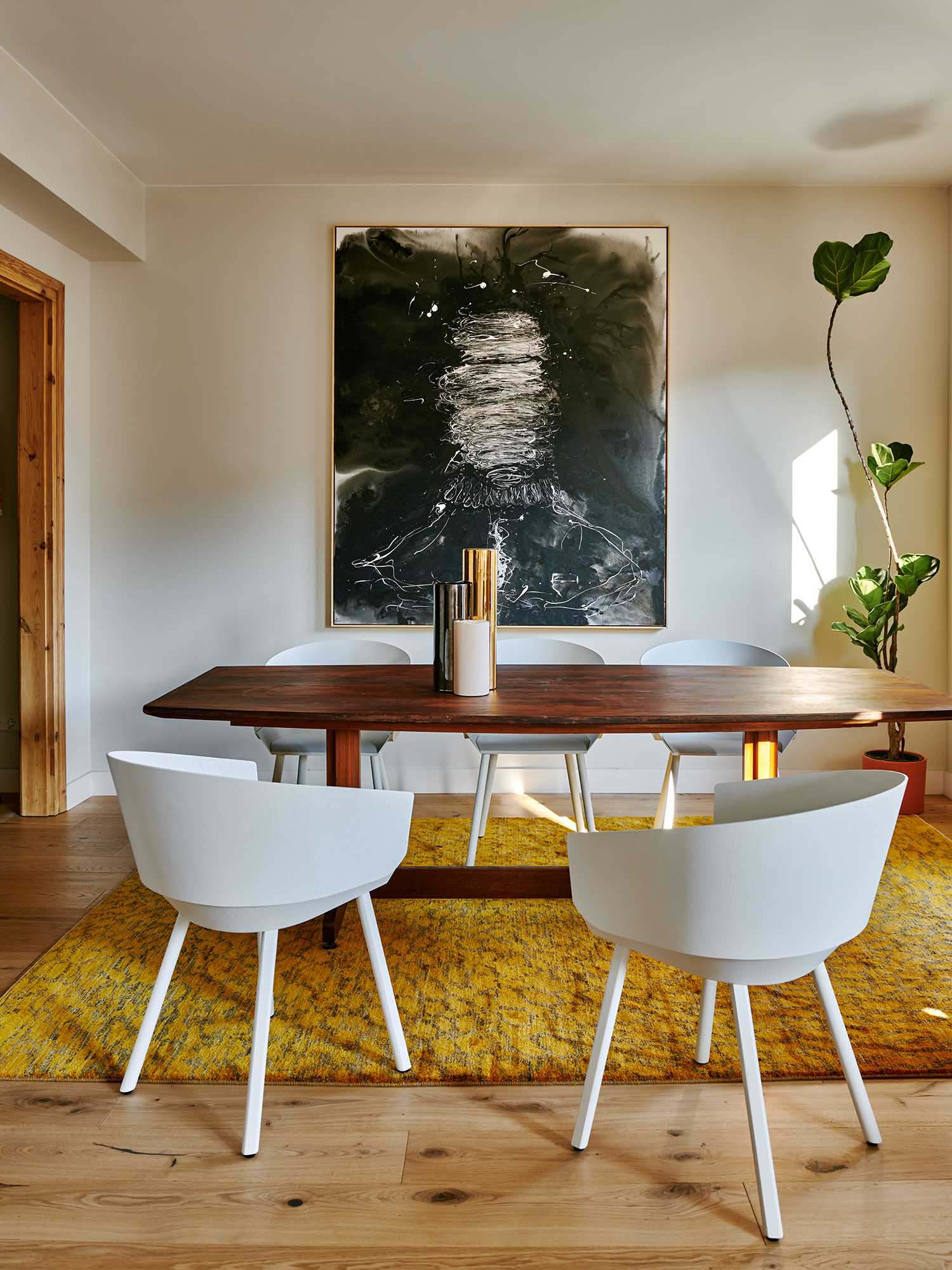 The dining table was created by Jordi Vilanova in the 1960s and is made of natural wood. This piece's clean lines and dark color scheme contrast with the white and abstract shapes of the classic Stefan Diez Houdini chairs with arms. The exquisite vases on the Is-Dher table by HE Shk. Hind Majid Al Qassimi for BD Barcelona, three connected vases of glazed stoneware in three different finishes: 24 carat gold, platinum, and a beige engobe, are only one example of the exquisite decorative details in this home.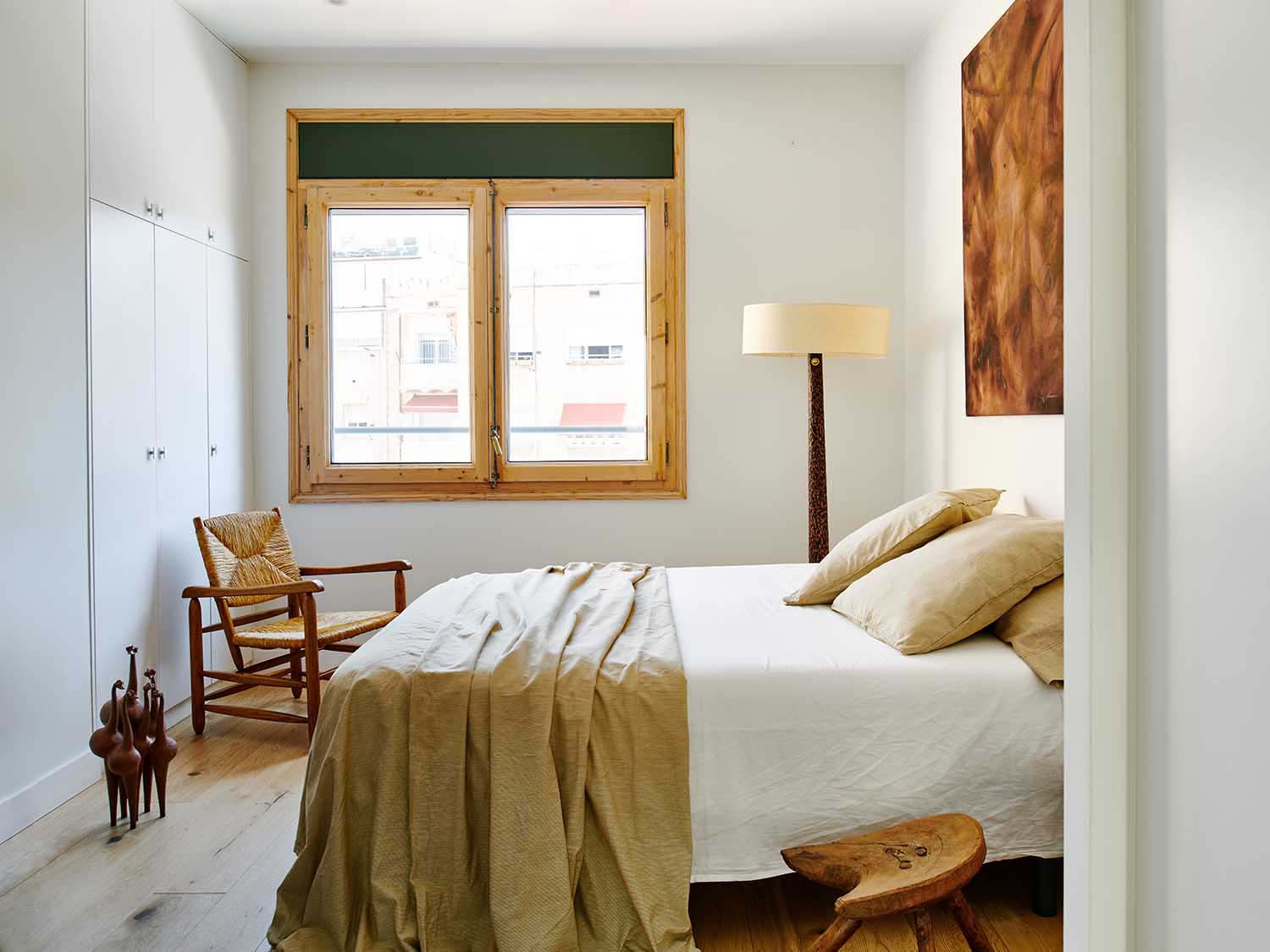 The bedroom is a peaceful, balanced retreat that provides a comfortable place to rest. In addition to creating a very natural style, the absence of curtains matches the custom of homeowners who use sunshine to wake up.
It is devoted to a chromatic range that alternates between white and raw tones and various natural wood-brown shades. Items like the wooden floor lamp Phare by Omalight and a sculpture by José Berlanga evoke memories of Africa (1981).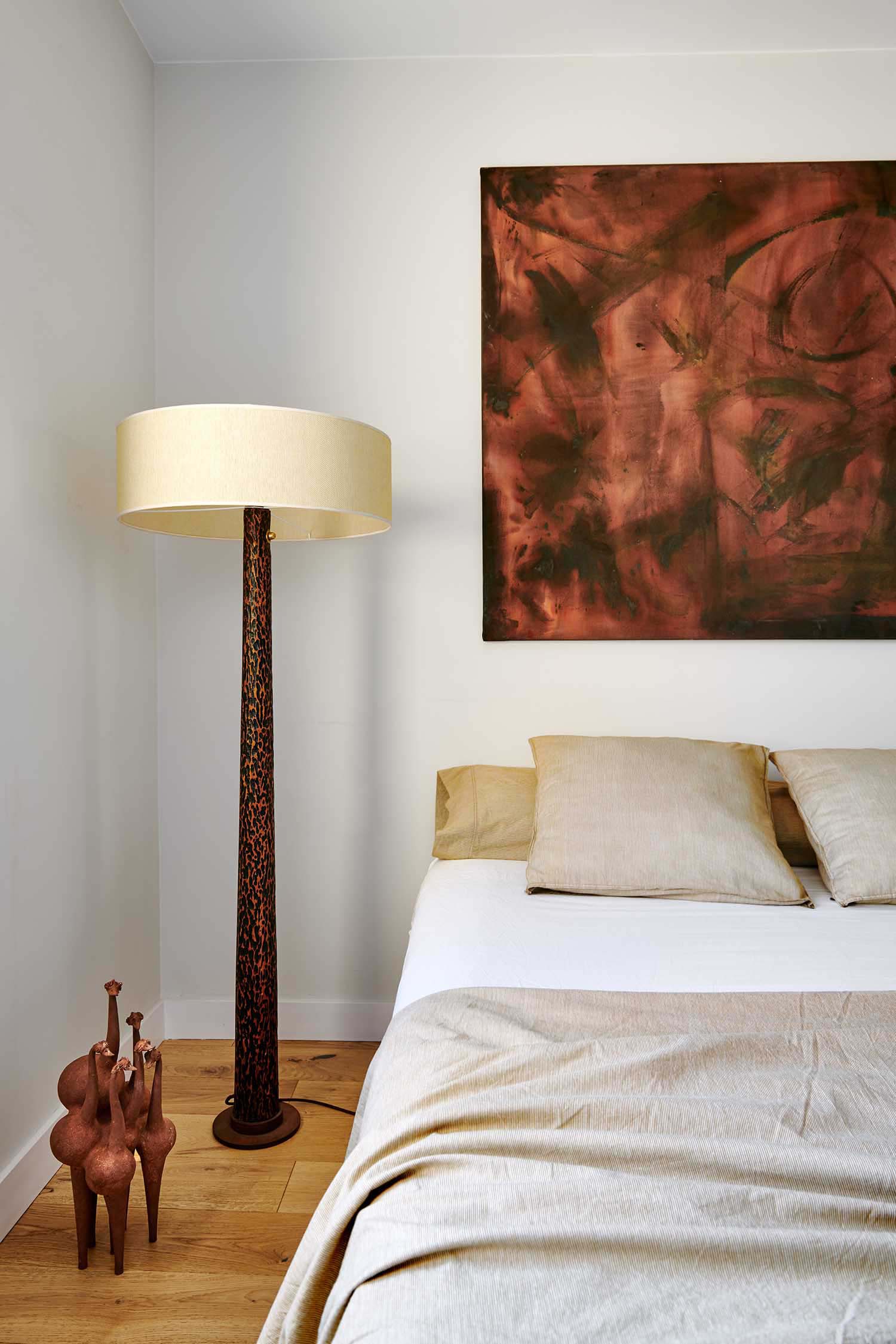 The Charlotte Perriand "Bauche 1946" armchair, made of wood and straw, highlights a timeless classic of twentieth-century design and adds a rustic feel to the space, coupled with a solid-wood stool from the 1950s.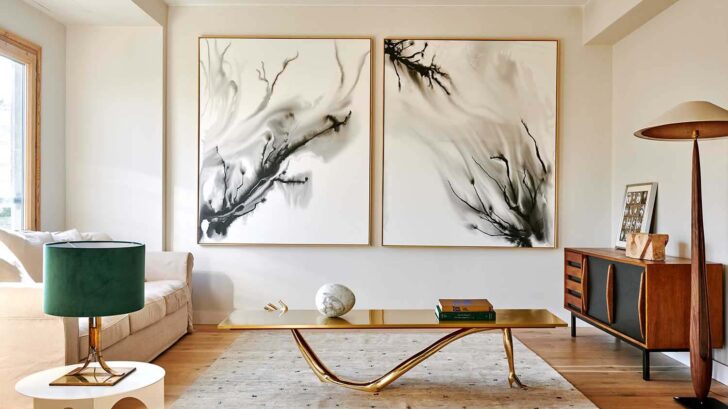 Photos: Daniel Schäfer
Stylist: Erika G. Lee
Find more projects by Alex Mach Studio: alexmarchstudio.com