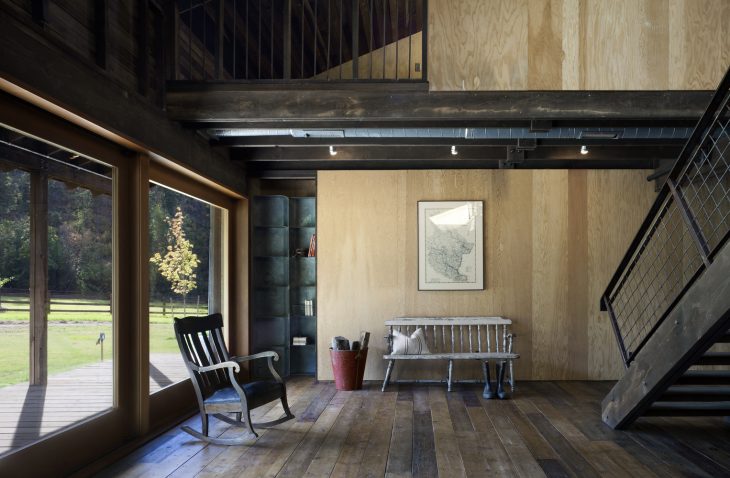 mw|works architecture + design converted a turn of the century working barn into a stunning three-bedroom residence, an oasis away from the turbulent city life. Take a look at the complete story after the jump.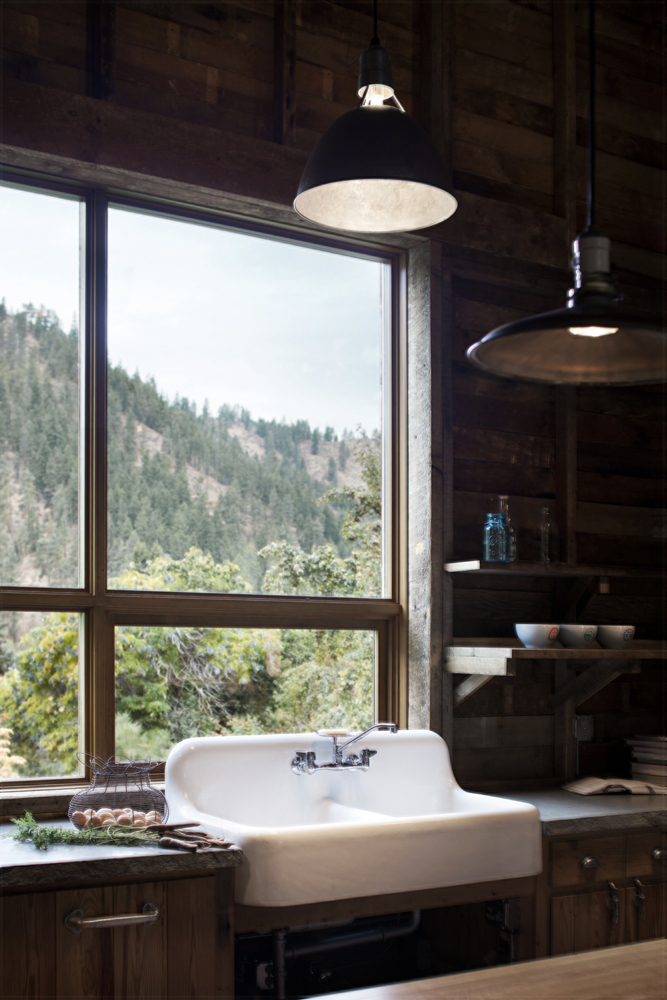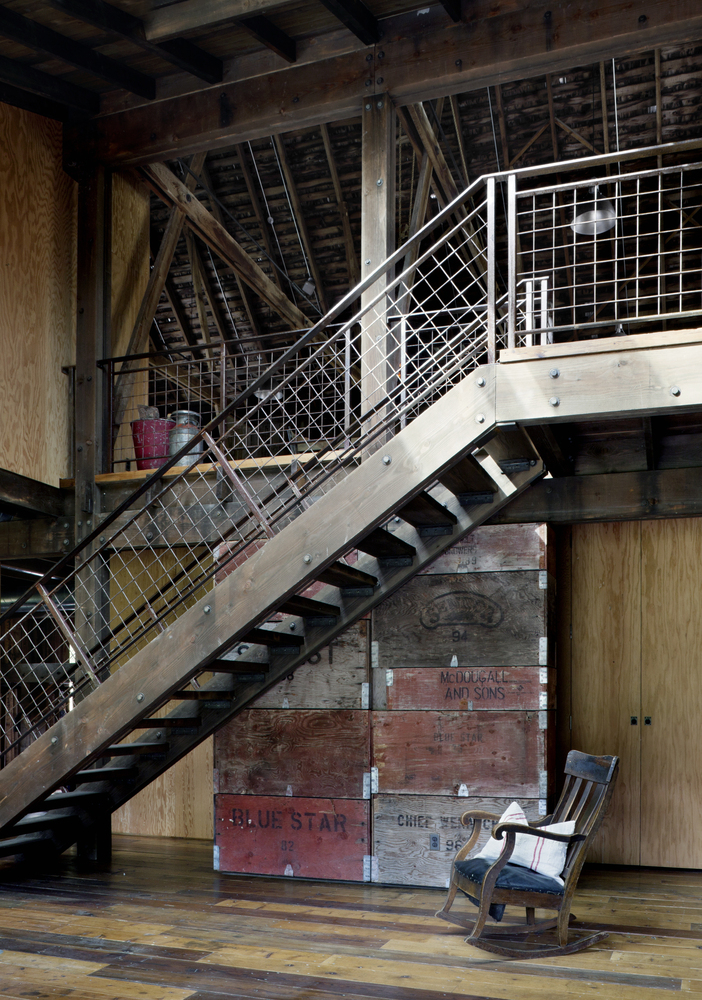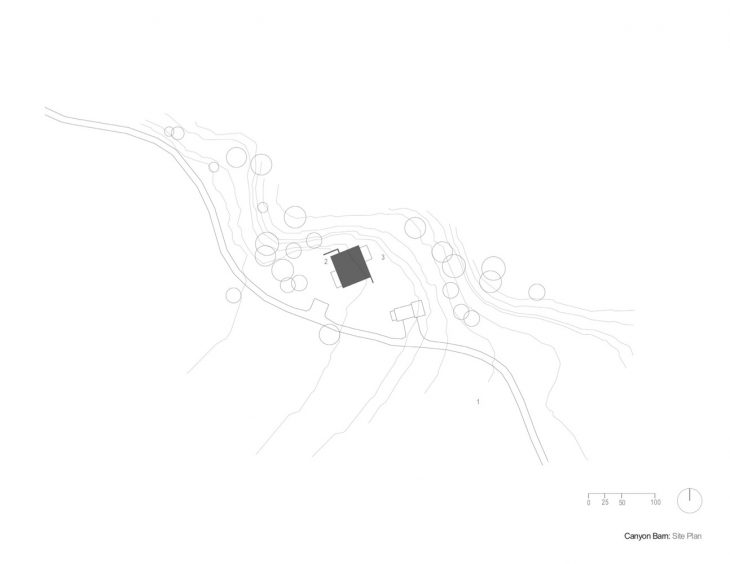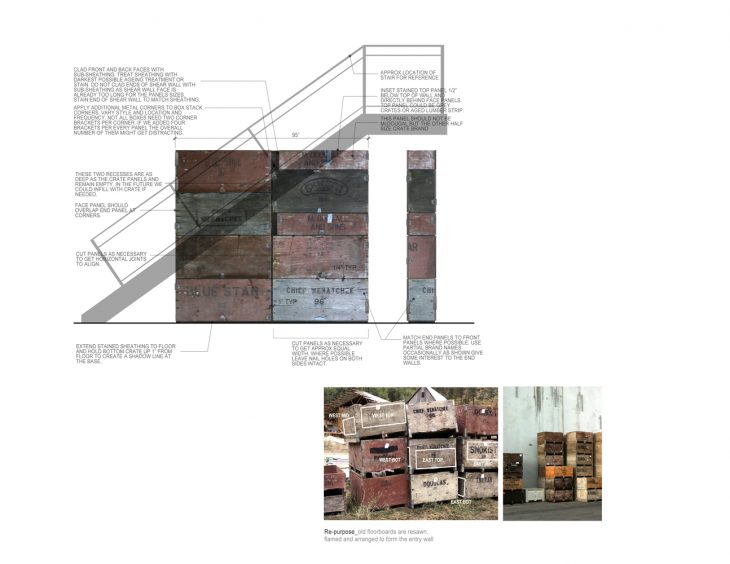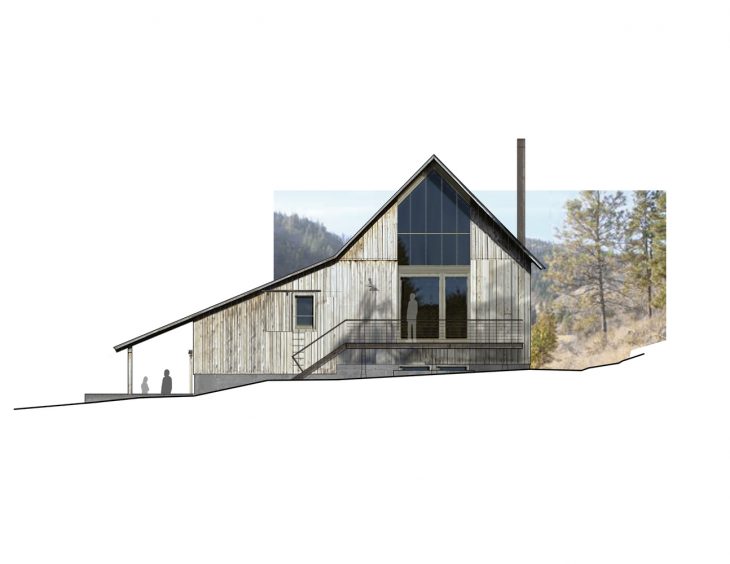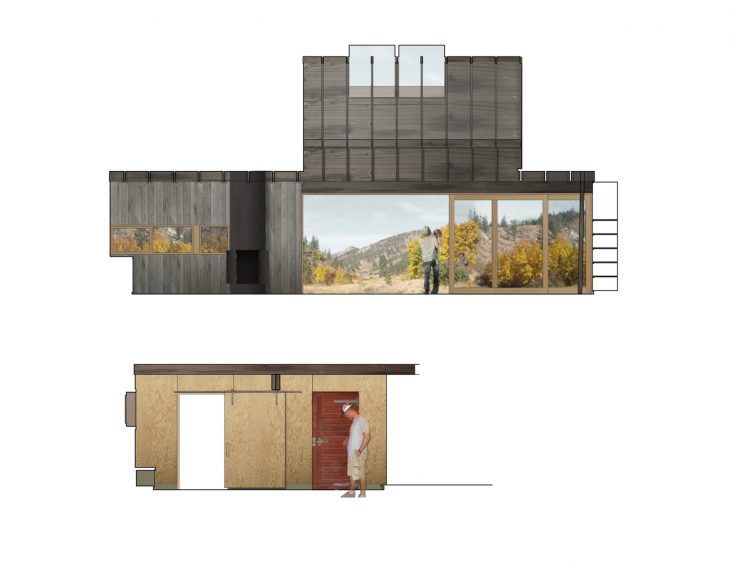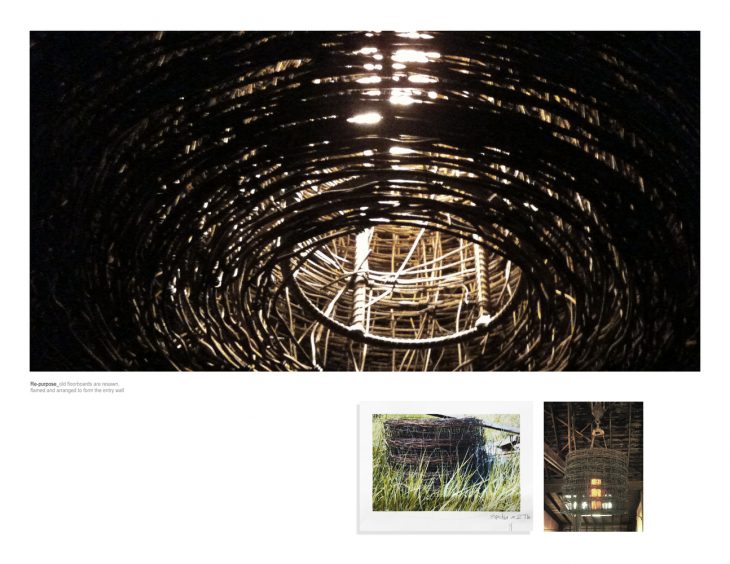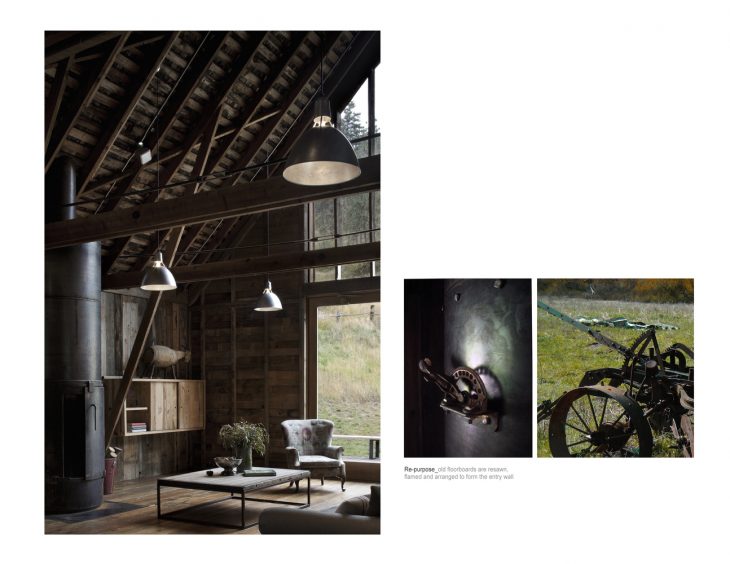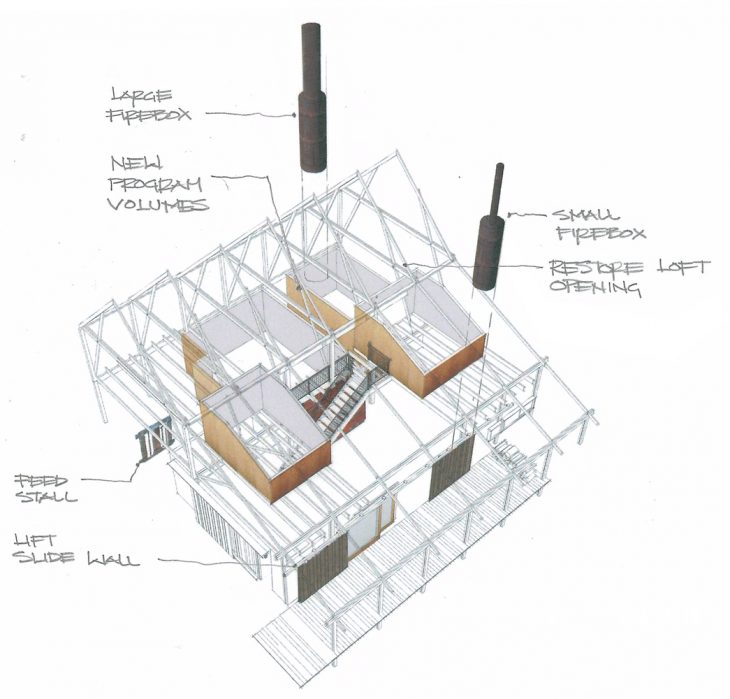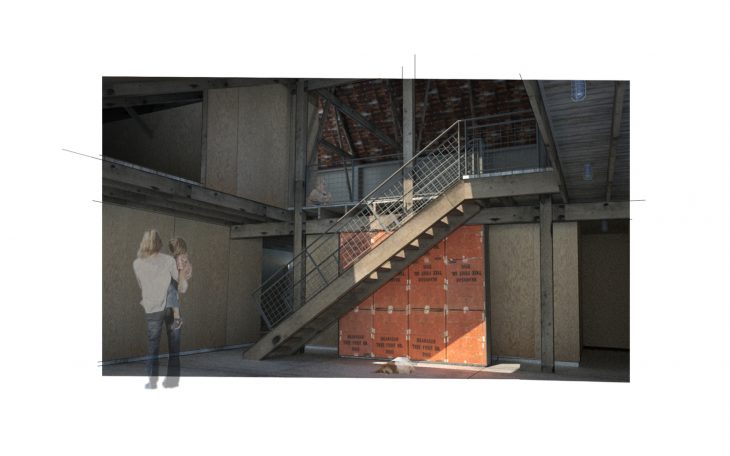 From the architects: Located in the eastern foothills of the cascades, this 3,900-square-foot renovation converted a turn of the century working barn into a three-bedroom re- treat from the city. The building was restored with the intention of creating a comfortable home while retaining much of its original form, character and history. The exterior of the building retains the bulk of its original vernacular form, but adds a deep covered porch and large operable windows and doors.
Structural, waterproofing, and insulation requirements necessitated a nearly a complete new building including a new foundation and framing, new siding and weather barrier, and the addition of insulation throughout. In the end, an entirely new roof structure had to be built over the existing, now decorative, roof structure to bring it up to code. The existing framing and siding was carefully removed and reused as exposed interior framing elements. The living area fireplace was custom-fabricated form sheets of hot-rolled steel. Paneling, flooring, even fixtures and doors were sourced from either the original building or salvage yards. Rusting gears, levers, and wire bales found in the adjacent field were transformed into a dumbwaiter and fireplace damper controls. The dining area is lit with a custom-designed fixture created out of an abandoned bale of wire fencing. Apple crates from the property were carefully composed into wall panels flanking the stair. An existing wooden cattle holding pen was carefully removed from the barn and rebuilt as mudroom casework and a pet feeding area.
The kitchen island is decidedly contemporary: hot-rolled steel with an ash butcher block top. Kitchen counters are concrete. As a barn, lighting had not been a priority; as a living space, however, introducing daylight was critical. Large expanses of glass were introduced, including a trio of sliding doors that open the den to a sun porch, as well as converting the former hayloft and barn doors into a large glazed facade.
New interventions were carefully considered to have a modern aesthetic while at the same time working within this raw palette. A blend of preservation and intervention, this project updates an aging barn without losing the memory of its history.
Photography by Tim Bies Photography
Find more projects by mw|works architecture + design: www.mwworks.com