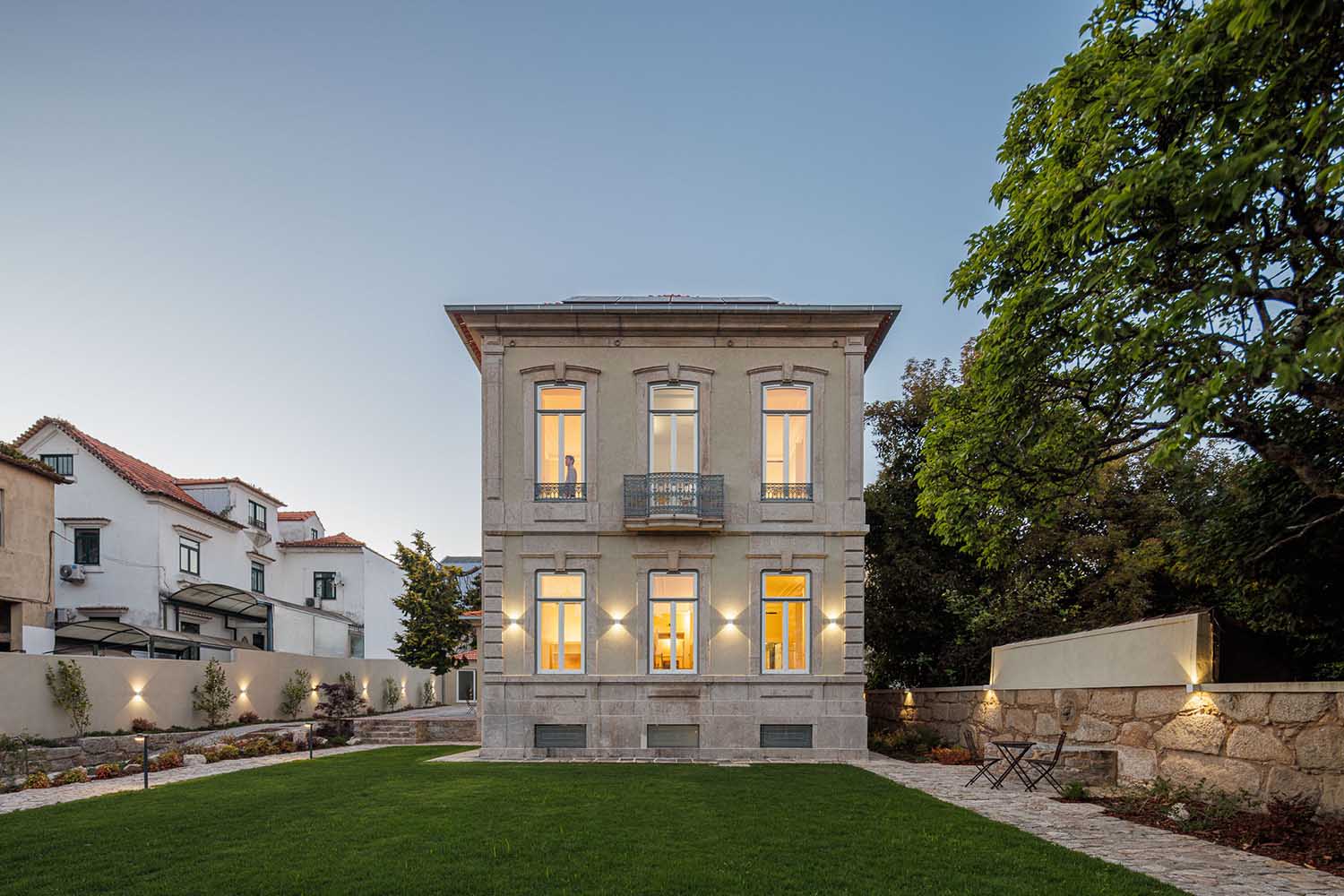 The architectural office, led by Ren Ito, undertook the ambitious project of restoring an old, detached house designed by the renowned Portuguese architect Januário Godinho, which had been left unused and in disrepair for nearly a decade.
The building, originally envisioned by Januário Godinho, stood as a testament to his architectural prowess. However, the passage of time had not been kind to this architectural gem. After years of neglect, the structure had fallen into an unlivable state, with its roof and floors in dire need of restoration.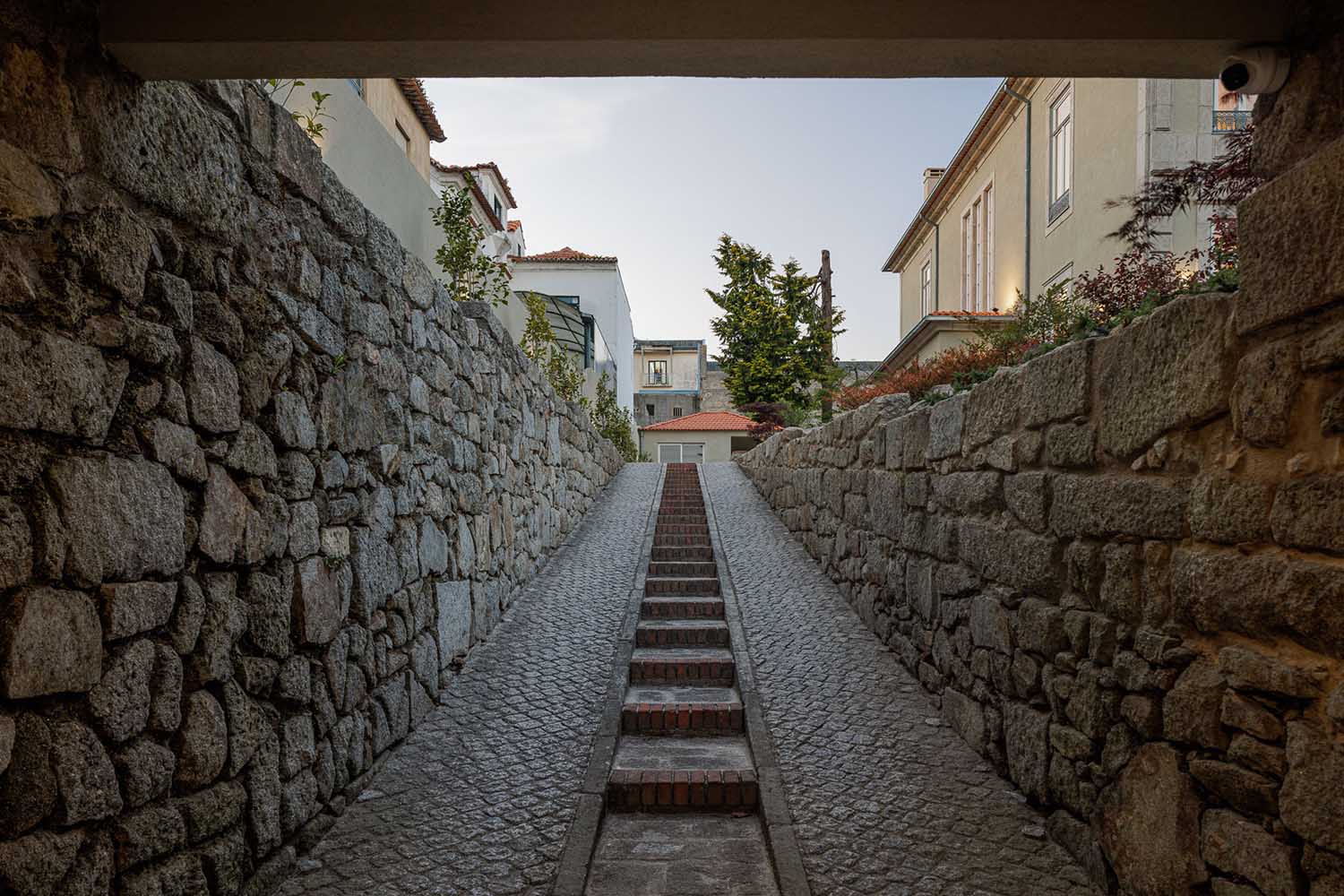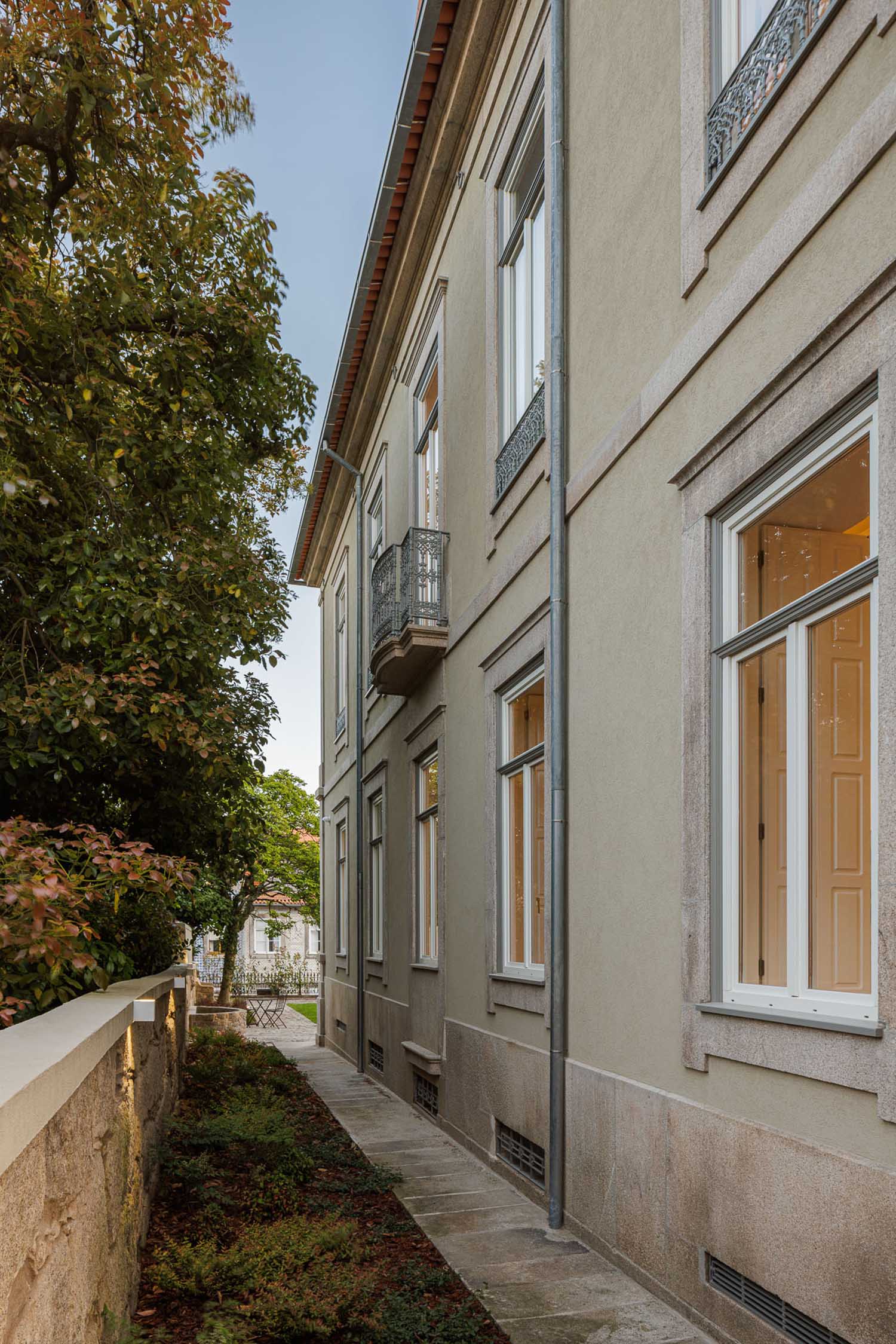 Situated in the city center of Porto, the building boasts a unique rectangular design and spans four floors, including a basement and an attic. Its elevated location above the front street required access via a southwest-facing ramp, adding to its distinct character. Additionally, an adjoining one-story building along the north wall, once serving as a garage and laundry, provided additional opportunities for transformation.
The first floor houses an inviting entrance hall, two beautifully appointed guest rooms, a reception area, a spacious dining room, a modern kitchen, and a stylish bathroom. Ascending to the second floor, guests will discover five charming guest rooms, each equipped with its own bathroom, ensuring a comfortable and luxurious stay.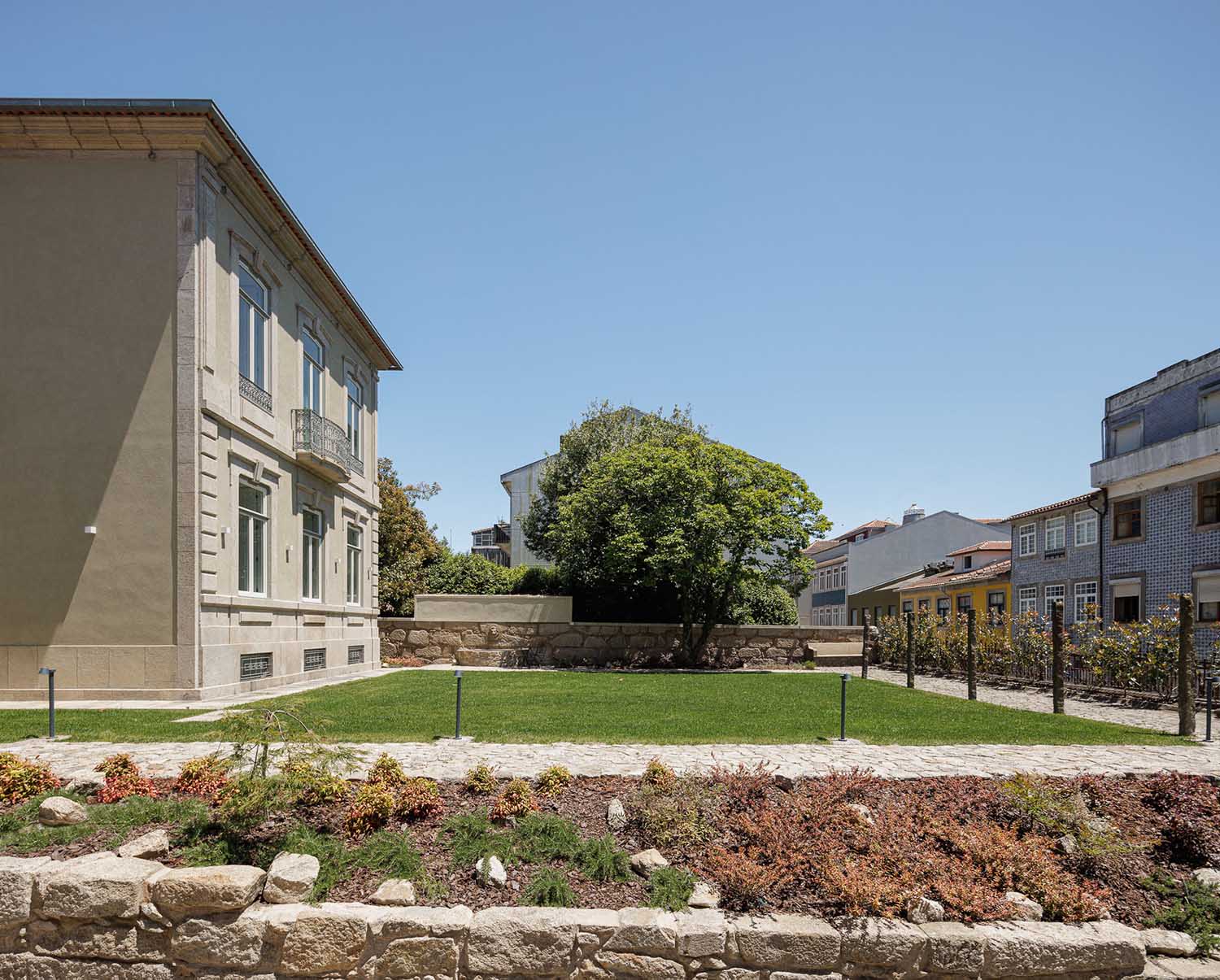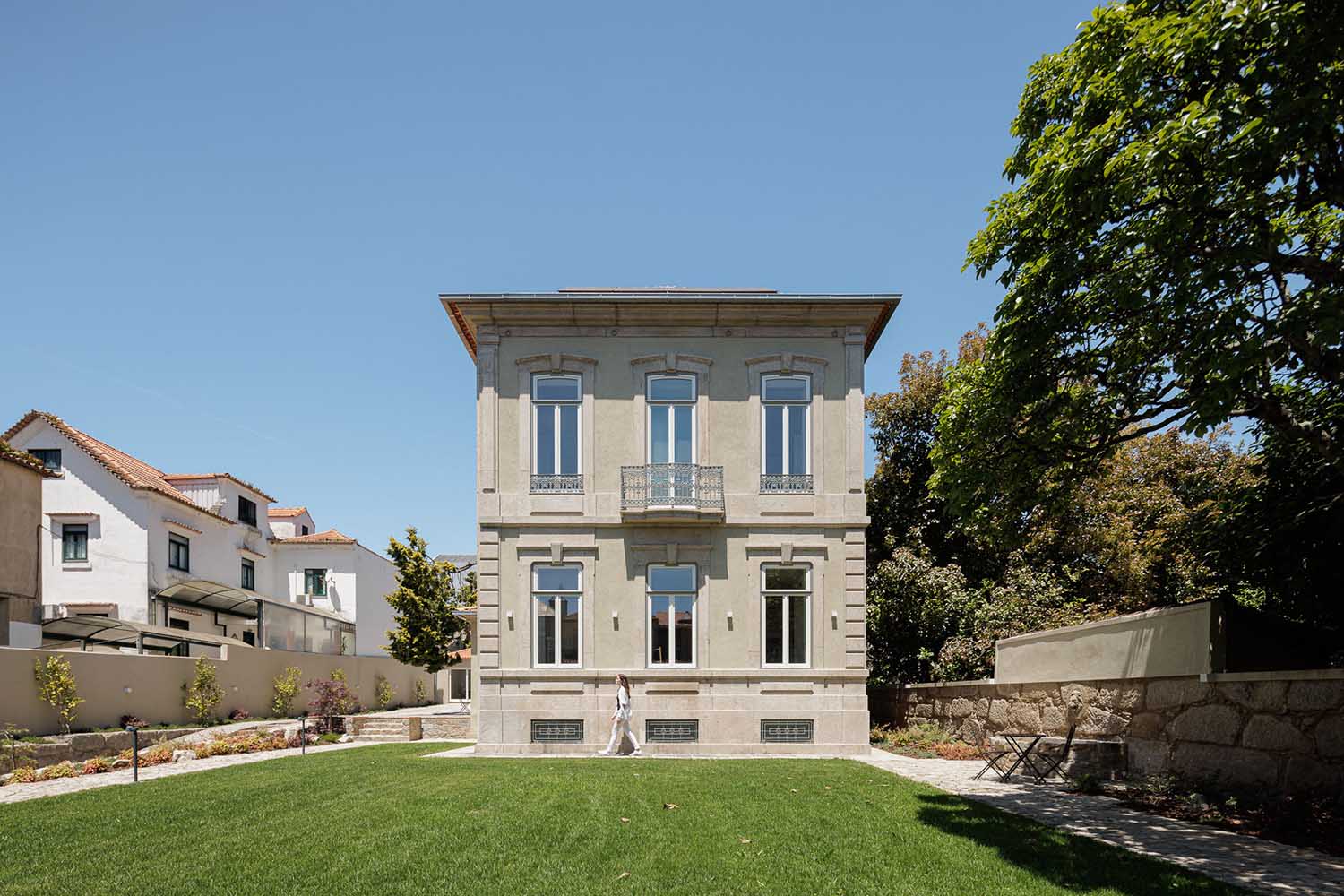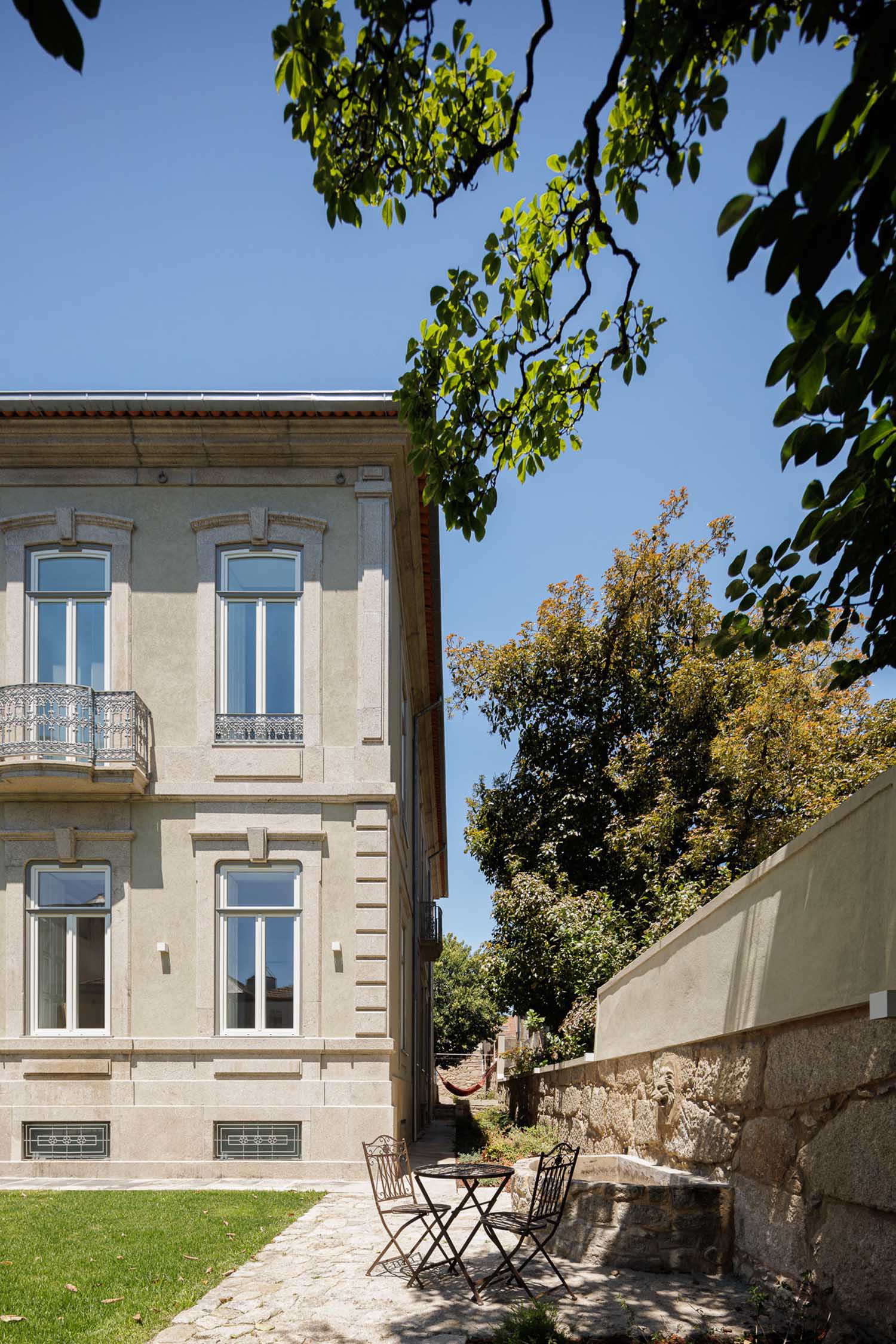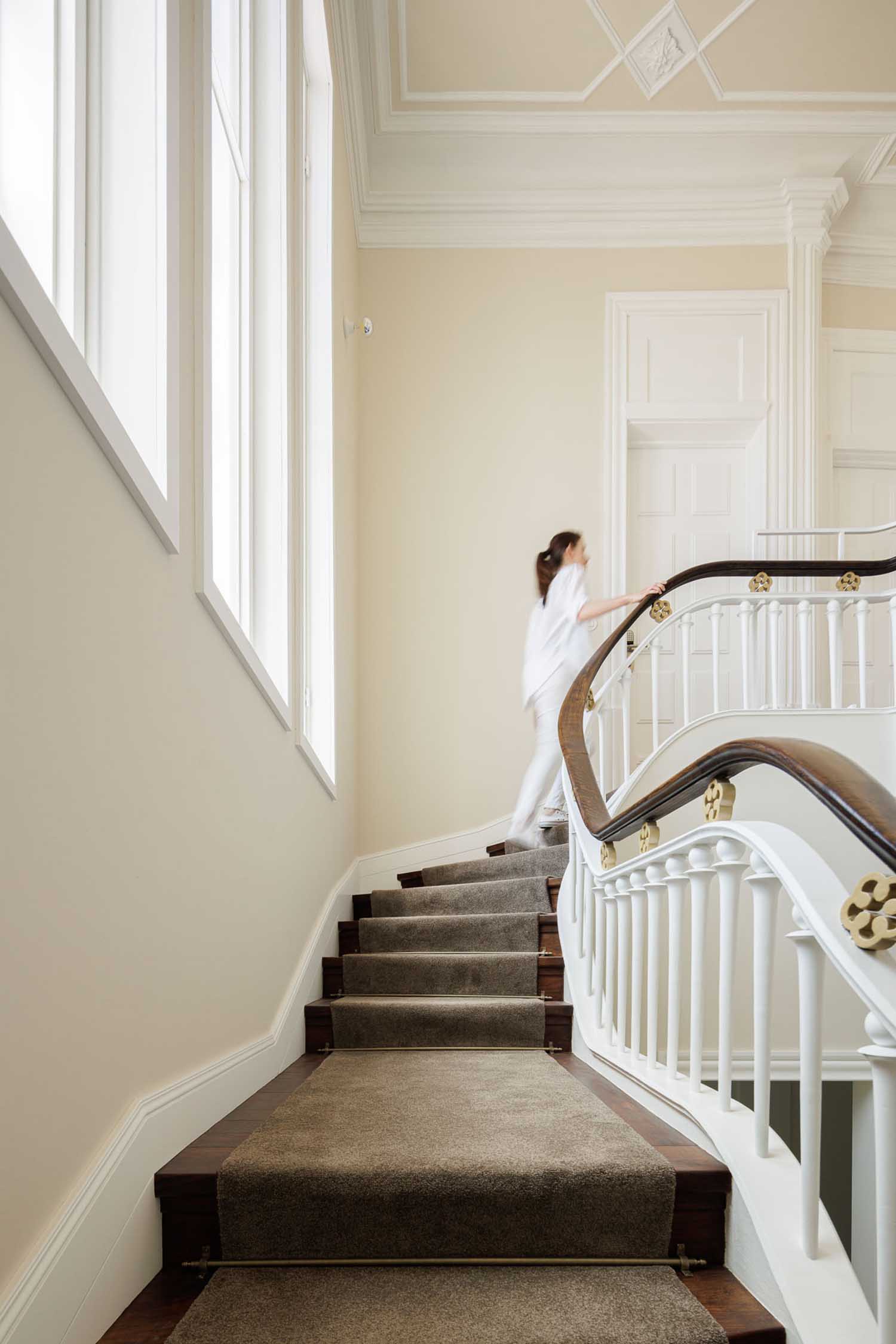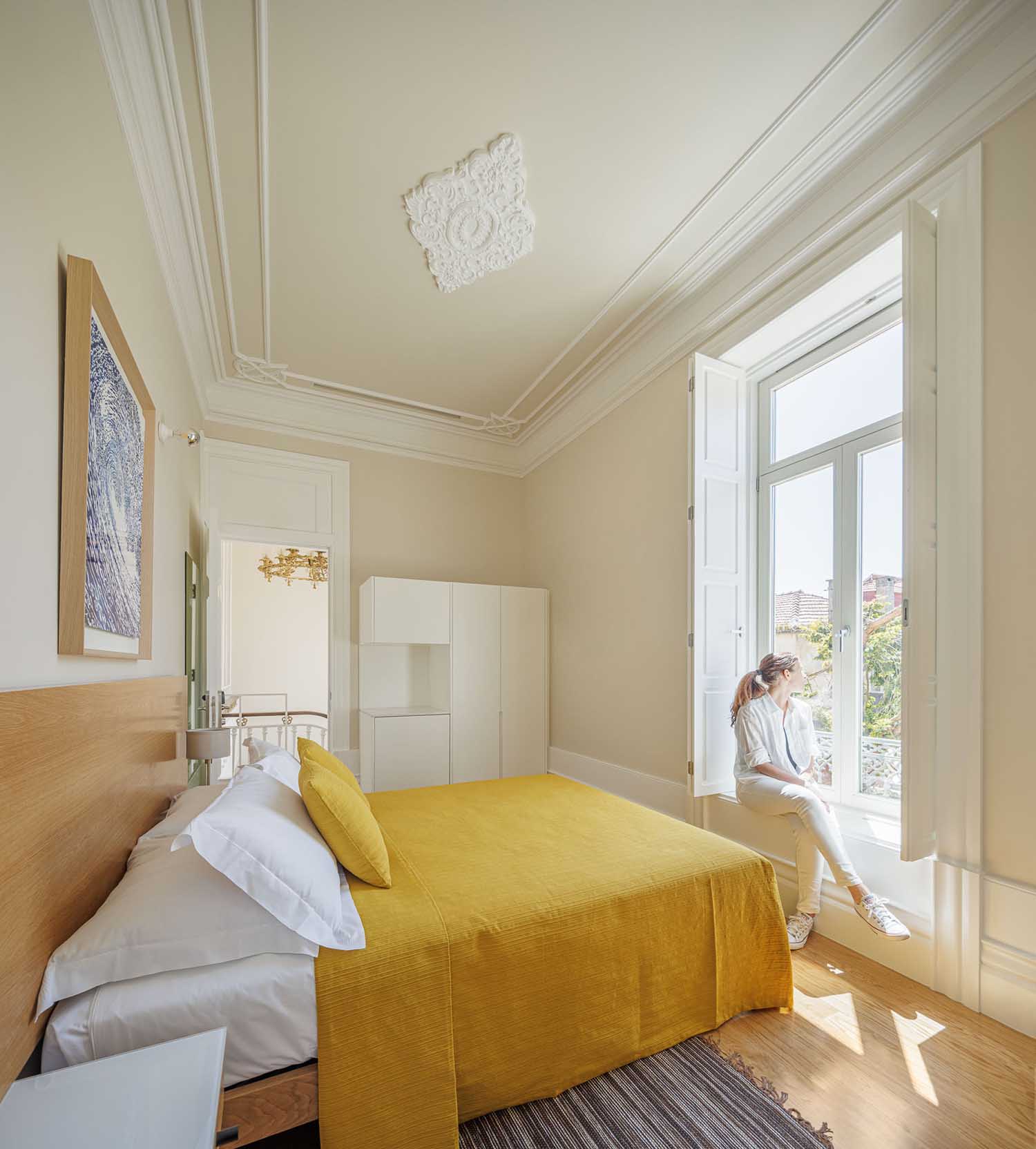 One of the most remarkable aspects of the renovation is the preservation of the original staircase hall. Here, Ren Ito Arq. has sought to maintain the essence of Januário Godinho's vision, painstakingly restoring the plastered ceiling and chandelier to their former glory. This dedication to preserving the historical integrity of the space while ensuring modern comfort and functionality is a hallmark of the project.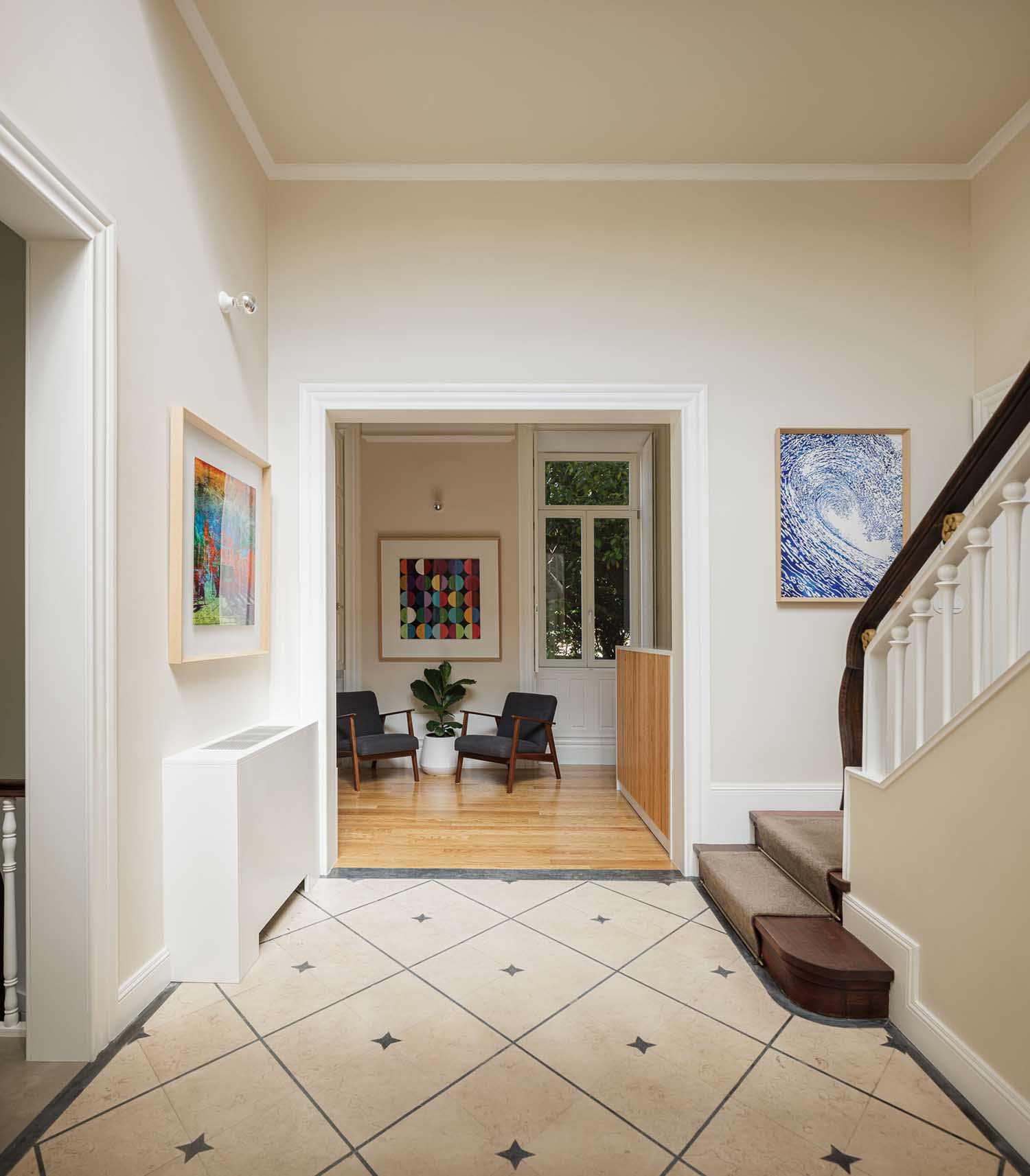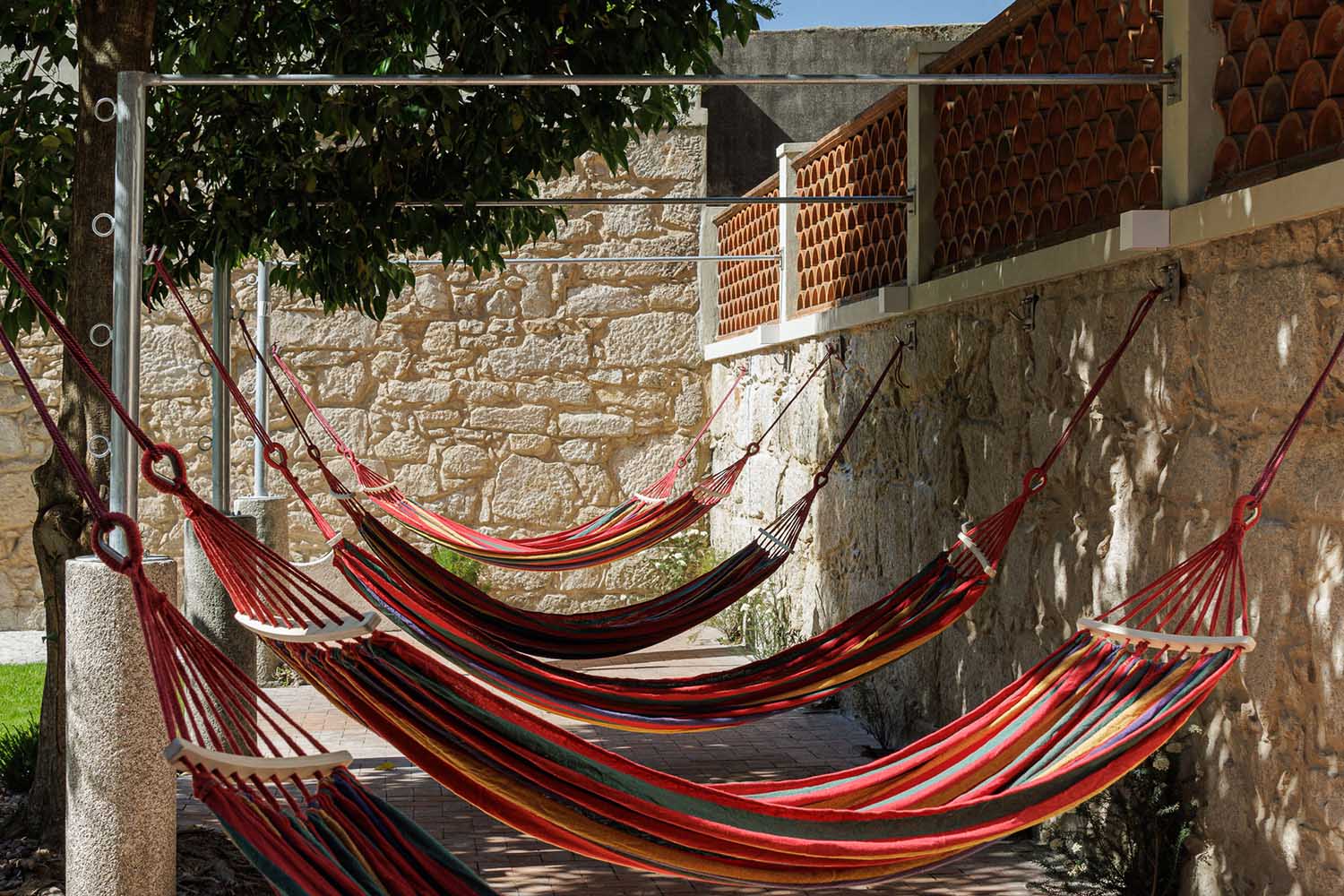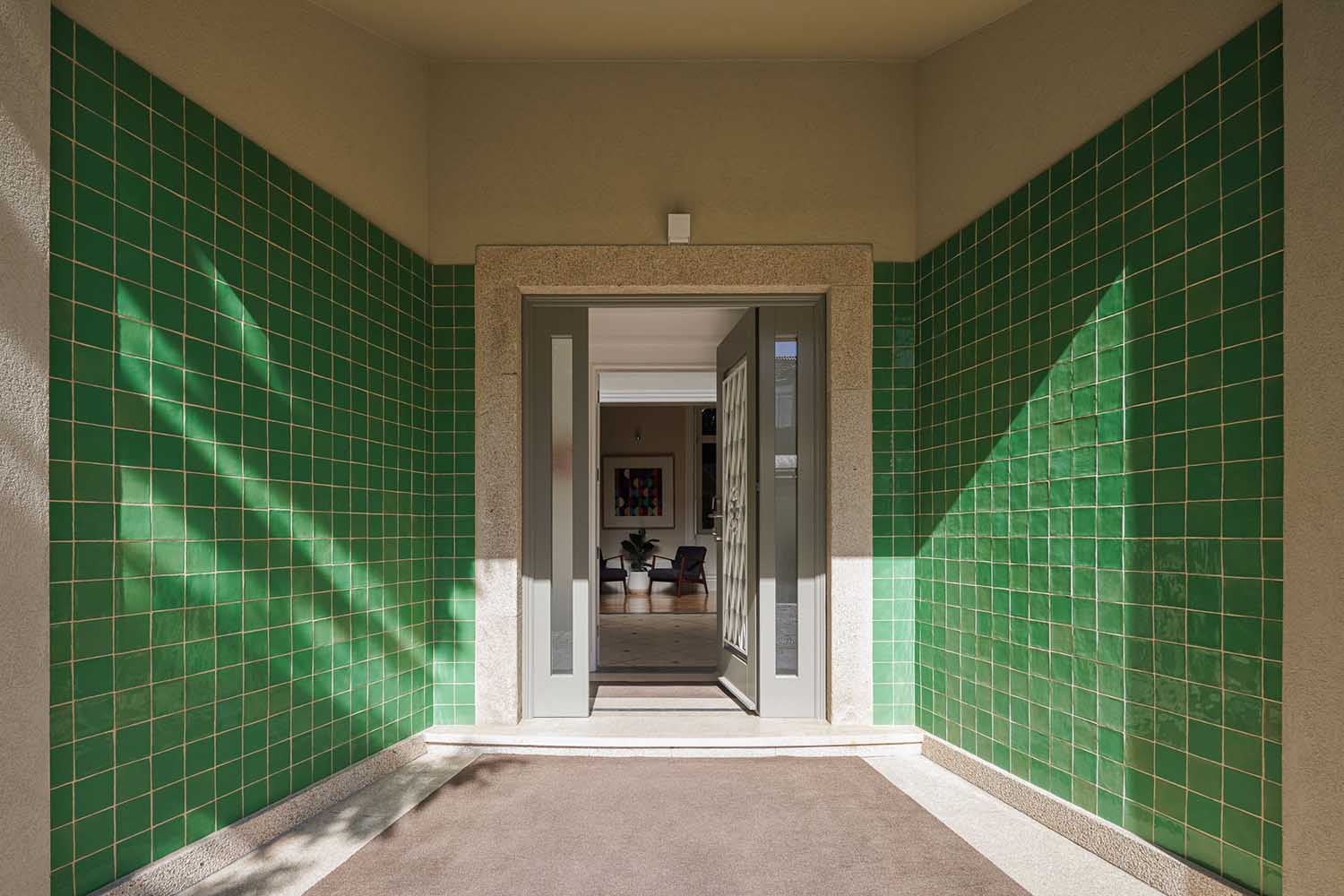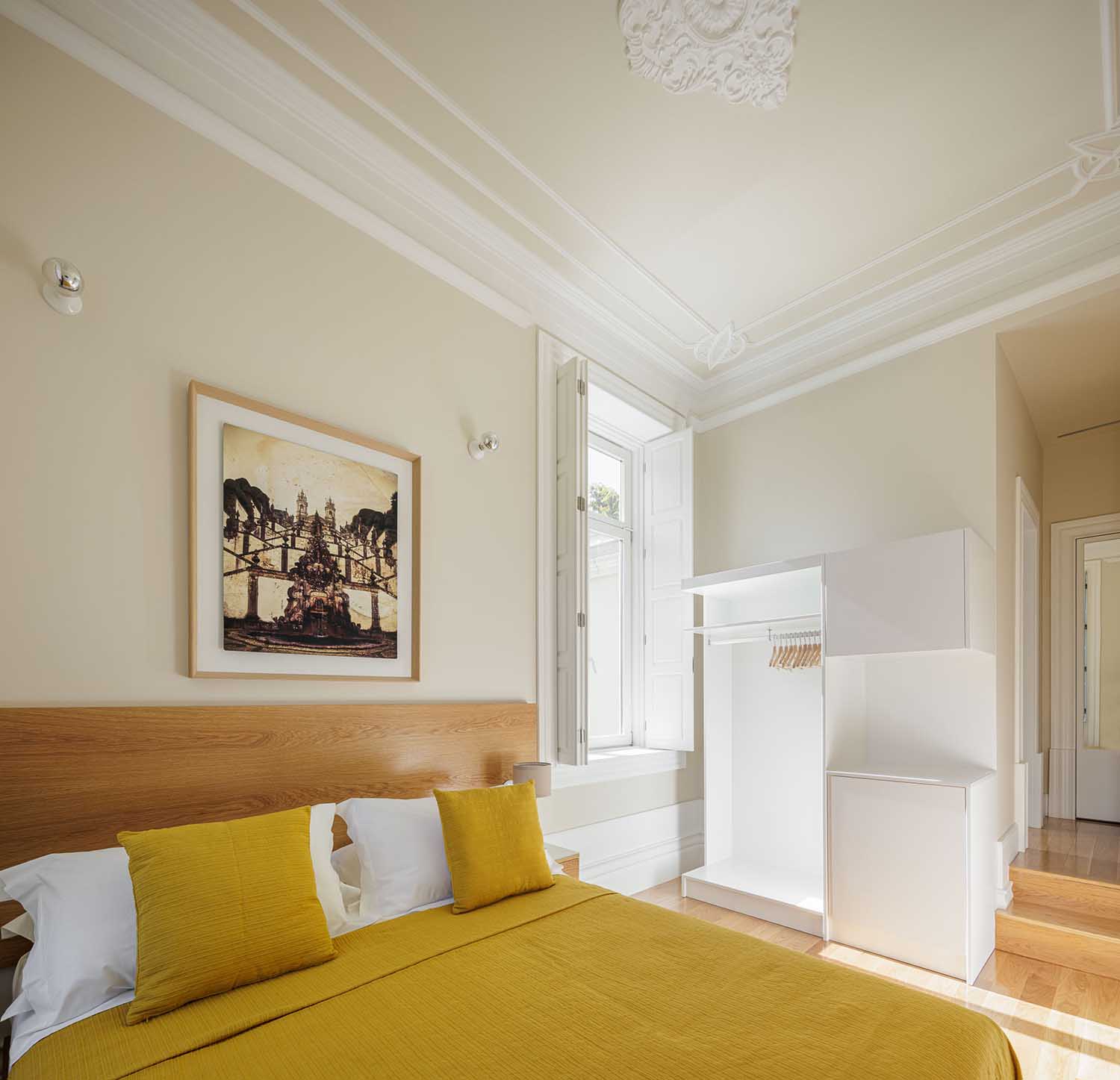 Furthermore, the external facade of the building has been thoughtfully preserved, with changes kept to a minimum to maintain its historical authenticity. Internally, however, meticulous refurbishments have been carried out to bring the property up to contemporary safety and environmental standards, ensuring the utmost comfort and sustainability for its occupants.
Project information
Project name: Casa Kala
Architecture Office: Ren Ito Arq.
Main Architect: Ren Ito – www.ren-ito.com
Location: Porto Portugal
Year of conclusion : 2022
Total area: 491m2
Constructor: Empatobra. LDA
Engineering . Engineering:
Construction inspector: Paulo Pinto
Stability Project: Filipa Abreu
Hydraulic Installations and Equipment: Fernanda Valente
Electrical Installations and Equipment, Telecommunications and Active Security: Alexandre F. Martins (GPIC, l.da)
HVAC and Ventilation Mechanical Installations and Equipment: Diogo Correia
Gas Installations and Equipment: Liliana Lourenço
Acoustic Conditioning: Liliana Lourenço
Thermal Comfort: Diogo Correia