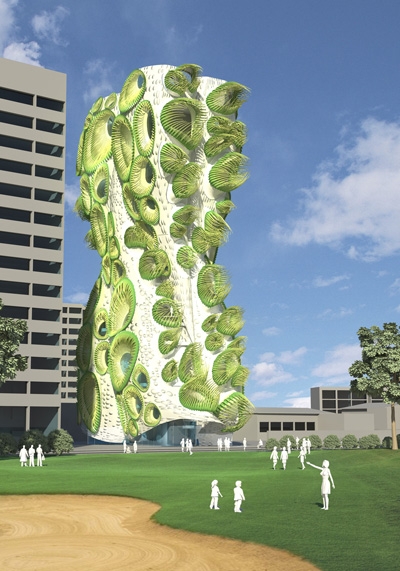 Project: Condo Tower
Designed by B+U Architects
Design Principals: Herwig Baumgartner, Scott Uriu
Project Team: Nema Ashjaee (lead), Aaron Ryan, Jack Gaumer, Ricardo Lledo, Anthony Morey
Size: 5 000 sqm
Location: Lima, Peru
Website: www.bplusu.com
The eye-catching Condo Tower design shaped for a location in Lima, comes from the drawing board of B+U Architects.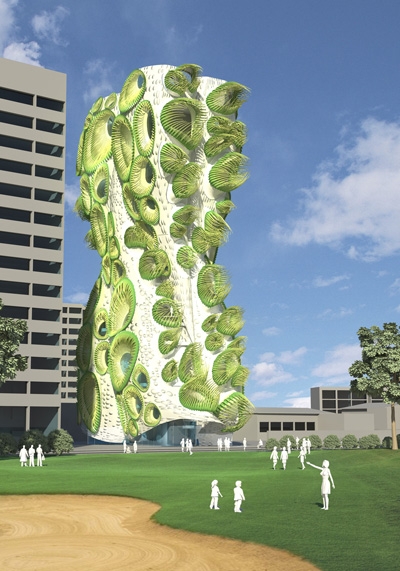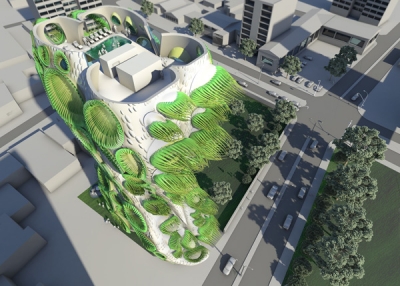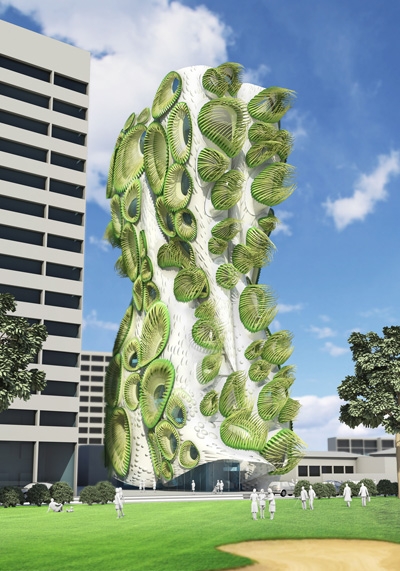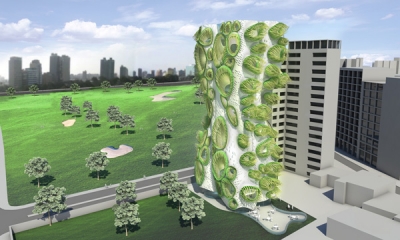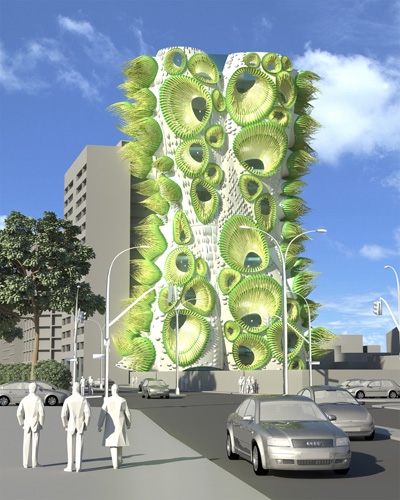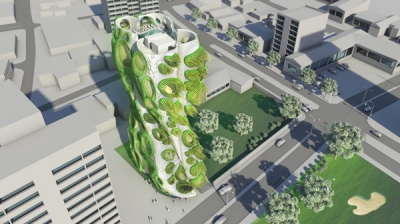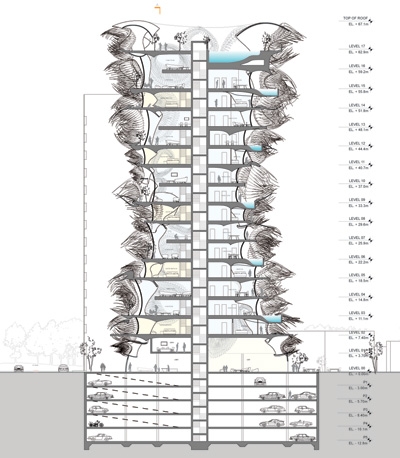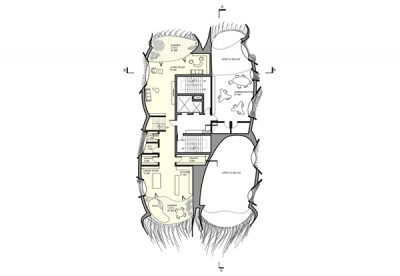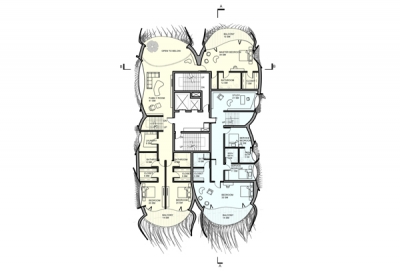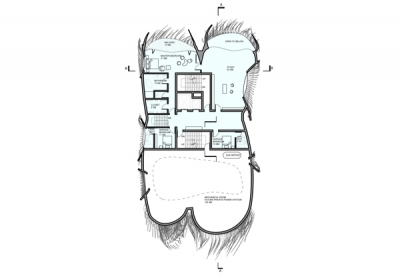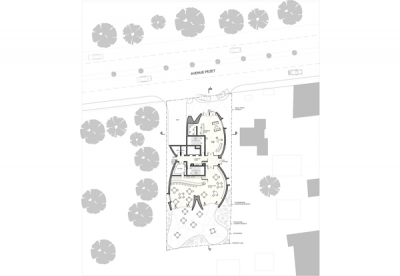 From the Architects:
The vision of the New Sky Condos is to develop a unique spatial experience for each condo unit by, on the one hand, utilizing an L-shape sectional diagram that maximizes double height spaces and outdoor areas through interlocking the units in plan and in section and simultaneously developing a window typology that aims to dissolve the edges of the window frame creating a unique view to the outside. The window itself is not just a flat aperture but a three dimensional spatial object that shapes the interior walls and aims ones view to key features of the surrounding cityscape.

The building massing was the result of intersecting several cone shaped towers dividing each floor plan into four discrete segments that coincide with the division of the program on each floor and maximize the exterior surface. The articulation of the exterior of the building is a direct result of the placement and the aiming of the apertures and their relationship between the interior spaces and points in the city. The linear extensions along the window frames create the effect of a "soft" building edge that aims at dissolving the sharp lines of a typical building skyline and creates an iconic addition for Lima.

The design of the envelope fundamentally shifts away from the architectural norm by eliminating the obligatory curtain wall solution in favor of a concrete load bearing shell which provides an efficient structure and frees the core from the burden of lateral forces and creates highly efficient, column-free open spaces in the building's interior. The large openings in the shell are modulated depending on views, sun exposure, and luminosity and are designed to receive the large apertures, which are fabricated independently out of fiberglass composites. The rough textured concrete shell is contrasted with the highly articulated fiberglass composite apertures that are translucent and illuminated with LED's from within, which gives the tower a characteristic colorful glow at night.

By eliminating the standard façade curtain-wall construction, the project relies much more on traditional and local construction methodologies, which is more cost effective. The overall structure is a cast in place concrete slab and core structure with a majority of the exterior enclosure made out of cast in place concrete. The exceptions to this is the material and the fabrication of the window units that could be fabricated by industries specialized in composite construction (i.e Boat building industry) and shipped to the site and installed into the concrete shell.