Extensive planning for the perfect home construction can never go to waste. Putting a lot of effort and thought into building your dream home is a given. However, understanding the blueprints and floor plans can be difficult for most normal folks to create mistakes. Not knowing which room falls where and how the infrastructure looks in the diagrams can make you make the wrong choice.
For this reason, it's important to sit down with the architect for the project and understand the lines and figures. Knowing as far as how the rooms are drawn and how much space they need is enough. To steer clear of all problems, inconsistencies, and doubts on rooms' lengths and functions, you need to be well informed. Below can be some points to help you get started with constructing a dream home and placing everything where it belongs.
Read more after the jump: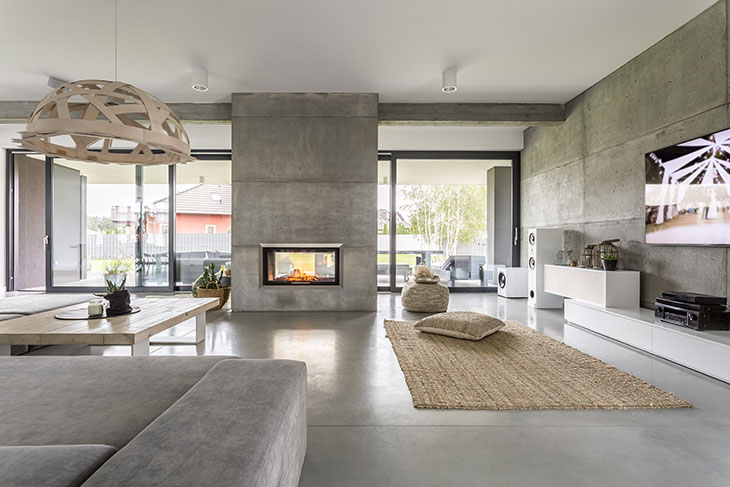 Give Yourself a Reality Check
Searching for high end and vast structures for your living room or the entire house can be a bit out of the line. On top of that, forcing the designers to fit in a diagram of the floor space that doesn't match your space can make the end result come out distorted.
It is not a bad idea to have several options in front of you that help you live in a classier home in the future but not taking the reality check can have consequences. Hence, before doing research to find a dream home that doesn't fit the space, have the designer tell you what kind of houses you can look up for design and space.
Create Modernity
Unlike the above comment, here we'd like to advise you not to be shy when it comes to creating comfort and modernity in your space. If you're looking to upgrade your lifestyle in this new home, you need to make it close to those stylish and upgraded ones. For this, you can make the infrastructures more open and highlight the best parts of the home with catchy designs. While looking at different samples of systems and physical structures of various houses, you can take some ideas and features that can help you create a modern space leaving the rest.
Think About Upgrades
The best way to build a new home is to compare your old one's systems to more recent upgrades. You can do this by keeping both designs side by side and cancel the features that tired you or you think should be updated. Tour the dummy rooms in different furniture stores and get some ideas from there. You can ask the designer to help you sought the upgrades to the said parts. The best Architectural designers will help you through updated and better infrastructures than feeding you with old and exhausted ideas used for every house structure they designed.
Take a Look at Your Budget
Along with staying in your house structure's extends, you must know to stay within a set budget. There will be extensive designs and architectural ideas that you come upon while surveying your options, but you will need to make sure no to splurge. House designs can be changed, and renovations can be made over time, but the money that you spent at this time may not come back when you start living in it. Also, make sure that you don't invest in infrastructures that will make you send your money on maintenance and upkeep a lot more than needed.
Connect the Spaces Wisely
Perhaps the most important tip of a home design can be creating clear and functional openings to different rooms after determining the room sizes. The bedrooms must be in open areas and have enough sources of air and ventilation. They should be close to each other but not too close that doors bang when opened. Your living room opening up into the kitchen can also be a good idea. And the kitchen area opening up to the deck and providing a way to the backyard is ideal. Make sure not to create a cramped up design and let the house breathe in every area.
Ensure Safety
Last but not least, safety can be a crucial issue for most people having children or elders living with them. For them, you must pick careful and comfortable spaces over elegant ones that provide overall safety and not make them hurt their knee or toes every time they pass a surface. So put those modern railing-less stairs and glass screen ideas at bay for now when things are safer or limit them to your part of the building.