RO_AR Szymon Rozwalka architects designed a new family home on the border of two conflicting environments: the chaotic urban and the biodiverse natural. The house's shape and spatial layout respond directly to its surroundings; it distances itself from the urban and attempts to extend the natural environment into the site and the interior. By incorporating the land deformation approach into the design, the house becomes an abstract body that matches to the specific rock formation in the background through its form and scale.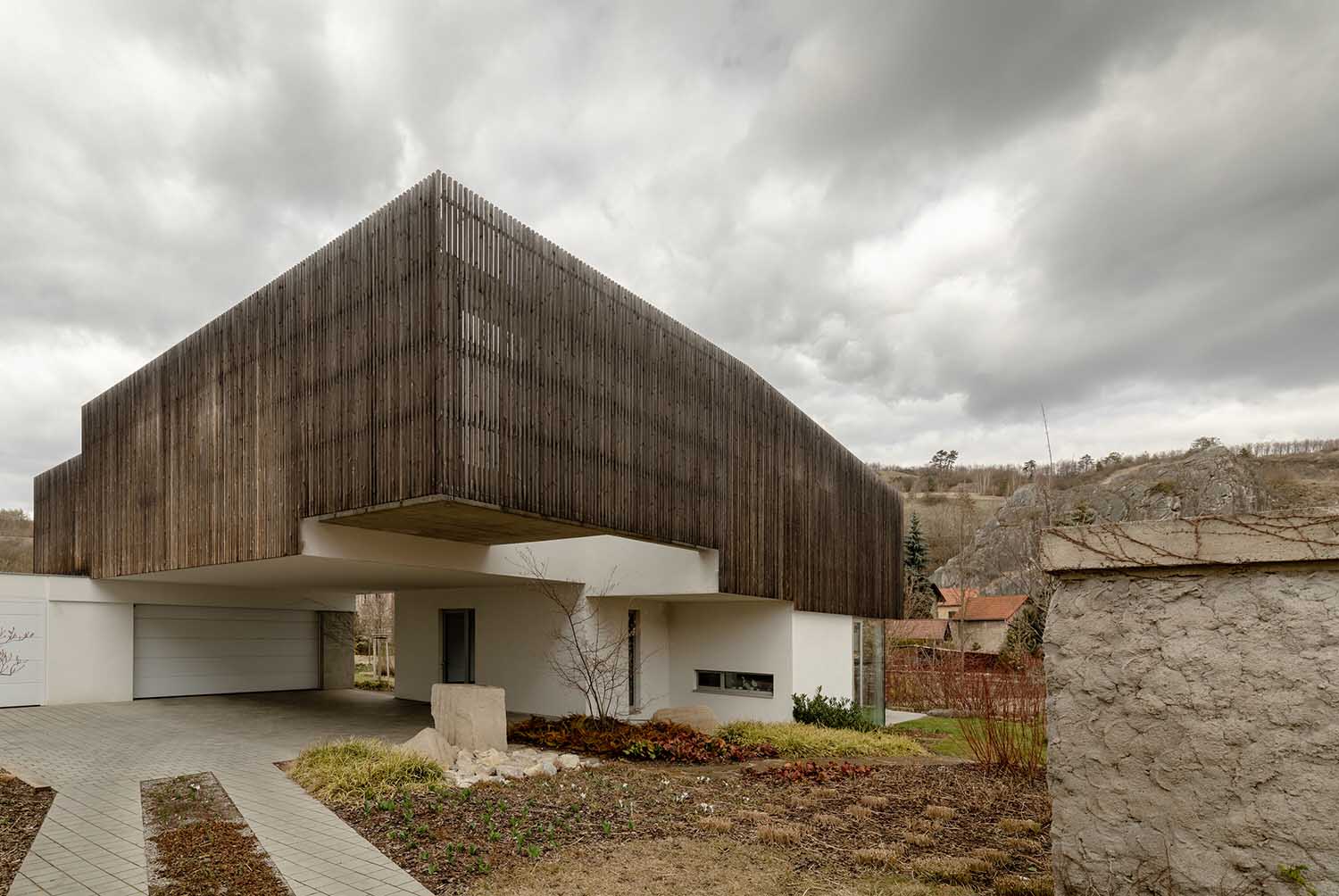 The building's design simultaneously meets the necessity for adequate natural lighting in the rooms, the issue of the "small" entry, and the problematic placement of the neighboring structure on the site's southern edge.
In the first steps, we designed a building that was created by the method of land deformation. The terrain was to transition smoothly from the north-west side into an artificial hill into which the house was to be placed. From the southeast side, the "hill" was to be undercut, which would allow the creation of an entrance patio under the building, created in that part by a different rectangular geometry.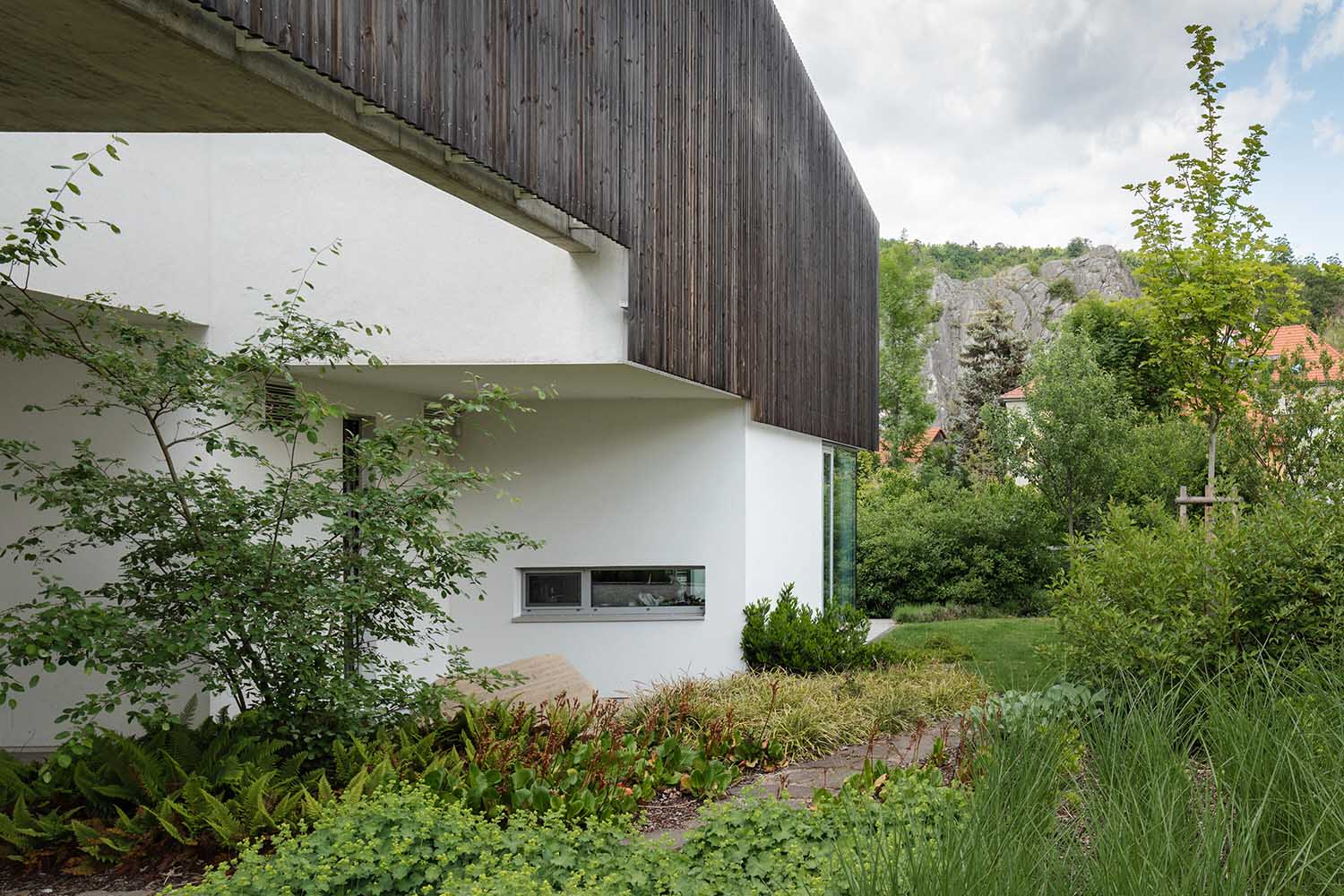 The previously proposed building had to be drastically scaled back in order to stay under budget. It was chosen to use the riskier technique of removing "unnecessary" components directly, which had to have a major impact on the outcome. Such a purposefully crude and direct cut-off has occasionally produced surprise positive outcomes, but it has also occasionally had negative results. The internal spaces, which, according to the original design, were generated by the collision between two geometries: organic and rectangular, were barely affected by the revisions, which mostly affected the organic, rear portion of the building.
Project information
Studio: RO_AR Szymon Rozwalka architects – www.ro-ar.eu
Author: Szymon Rozwalka
Design team: Adéla Kyselová, Ada Rypl-Žabčíková, Jakub Staník, Jan Vojtíšek
Project location: Hlubočepská 54/9, Prague 5 – Hlubočepy
Project country: Czech Republic
Completion year: 2021
Built-up Area: 268 m²
Gross Floor Area: 331 m²
Usable Floor Area: 260 m²
Photographer: Viola Hertelová
Collaborator
Structural engineer: STATIKA Olomouc [Daniel Lemák, Roman Koiš]
Building services engineering: Projekce TZB Prokeš [Jaroslav Prokeš]
Landscape architect: Flera
General contractor: Bursik Holding