Even if fall is near its peak in many regions of the US, winter is just around the corner whether you're ready for it or not. Depending on your location, that can entail snowfall and extremely cold weather. Whatever the case, there's no better time than the present to get ready for the cold season, especially when extreme weather events increase in frequency. You don't want to welcome winter with faulty systems in your home.
Although getting your house ready for winter requires some work, some of the best precautions are simple and cost little. Create a winter home care checklist with these home maintenance suggestions so you can stay warm and comfortable during the chilly days while also making sure your house is in top shape.
Inspect your home
The first step should always be a thorough inspection for any faults around your home. First, check your guttering system and your roof for any cracks or missing nails. This is a crucial step since the exterior of your house should be ready to tolerate the harsh winter weather. Check your doors and windows for any damage and make sure your HVAC system is in perfect shape, it's recommended to conduct HVAC repair & heating services at least once a year.
Once you make a list of every problem you have with your house at the moment, plan how to repair everything in time. One solution to your problems is a quick and easy subscription to a professional maintenance service such as Cocoon Home. This home service can provide your home with maintenance and home improvement for an affordable monthly fee. Their services are impeccable and you will get reminders for your next maintenance check on time.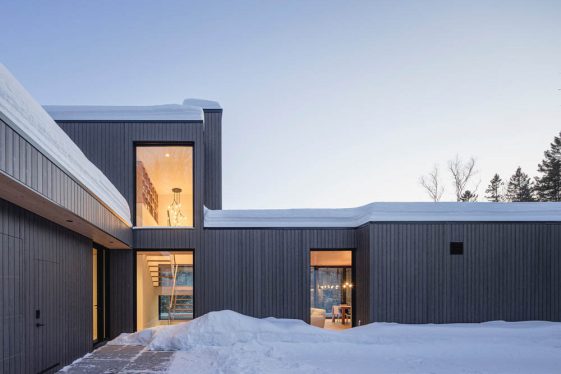 Clean your chimney
This is stated as a separate step from the first one because many households forget about chimney maintenance. Before using your fireplace or wood-burning stove for warmth, have a professional check and clean the chimney or flue. This measure can stop chimney incidents, which account for many household fires annually in addition to other wood-burning appliances. Your risk of poisoning from carbon monoxide may also increase if your chimney is obstructed.
Don't forget to replace the batteries in your CO and smoke sensors. You could waste precious heat through an open fireplace if your fireplace is not functional or is only for decoration. A chimney balloon purchase can stop the warmth from escaping and the freezing winter wind from entering. If you eventually want to start a fire, just ensure that you take the balloon out.
Insulate your floors
Although tile, oak, and laminate flooring have beautiful looks, you may lose heat through them in the winter. Think about adding rugs or putting carpet over your flooring as a portion of your annual winter home maintenance and repair list to keep your feet comfortable and minimize heat loss. You can also install an insulating system underneath your floors if you're ready for digging into your floors. If you're doing that much work, think about installing a floor heating system. Whatever your choice may be, your feet will be thankful this winter.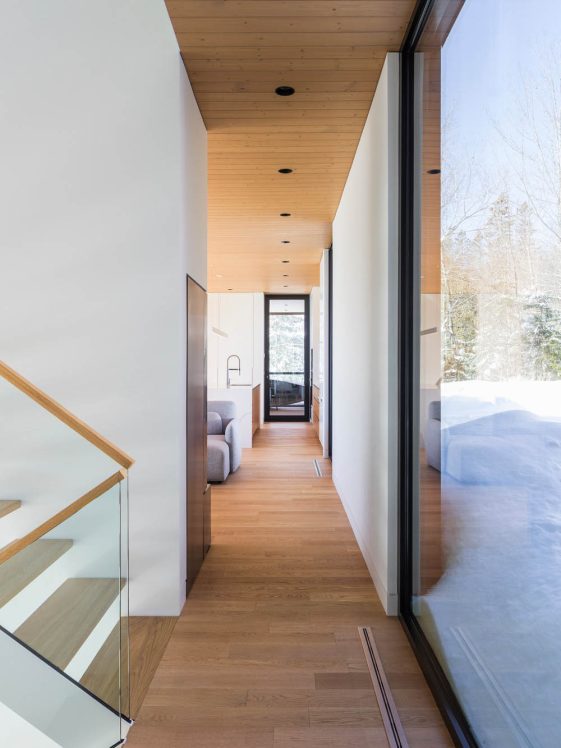 Furniture placement and radiators
By clearing the area surrounding your radiator, you can prevent furniture from collecting the heat intended for your home if you reside in a house with radiator heating. By placing tinfoil behind the radiators to trap heat back into the room, instead of escaping from the exterior wall.
A floating shelf strategically positioned above the radiators can also prevent hot air from rising too quickly to the ceiling. Just be careful not to put anything directly on the radiator. Consider buying a space heater if your heating elements can't keep up; just ensure you're using it correctly to prevent a fire.
Set your ceiling fans to clockwise rotation
For maximum benefits, you should rotate the blades of your ceiling fans according to the seasons. In the warm months, the blades of the majority of ceiling fans should rotate counterclockwise to force cool air downward. The warm air in the room can be pushed down from the ceiling to make your home warmer in the winter by turning the blades' circulation clockwise on the lowest level.
Final thoughts
By following the winter maintenance and repair checklist, you can keep yourself warm, guard against cold-weather damage, and reduce your energy costs. Remember that keeping the cold air outside and the warm air inside is the main goal for the winter. If you don't like to do your own winter home maintenance, home improvement professionals can help you with that. Make sure to choose a subscription plan that fits your home best, and get the best home servicing during every season.
Images from The Lantern Val-Morin by MU Architecture – See the full story here