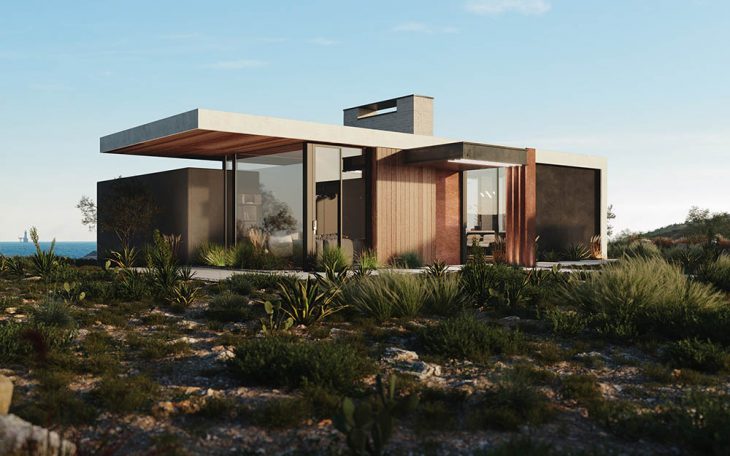 Moscow-based studio Kerimov Architects recently completed works on this stunning 250 m2 private residence located on a cliff in Algarve, Portugal. The house corresponds with the rocky landscape, all the windows are turned to the ocean and the selected color scheme is based on neutral natural tones. The house represents a place to be alone with nature, immerse oneself in the energy of the ocean. Take a look at the complete story after the jump.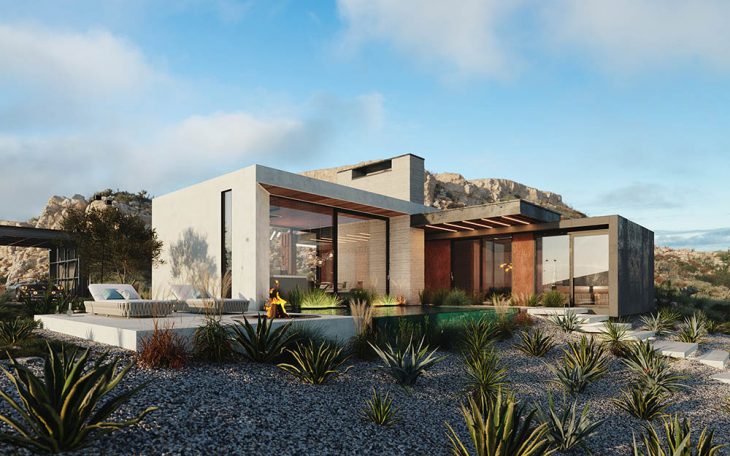 From the architects: The one-storeyed house with a total area of 250 sq. m is located on the cliff, in Algarve, the southern part of Portugal. Architectural solution is two parallelepipeds embedded in each other, at the intersection of which the vertical of the chimney appears. The rhythm of the structure is set not only by the complex form but also by the multidirectional textures of the facade cladding materials. In the project, only natural materials and their derivatives are used. The main volume is made of architectural concrete; the second one is fronted with metal, in time covered with a patina and oxidized under the influence of precipitation. Also, the project uses a thermal wood, which, under the influence of the sun, will be burnt out and acquire new shades. Nature is always changeable, and architecture as a "living" organism changes over time.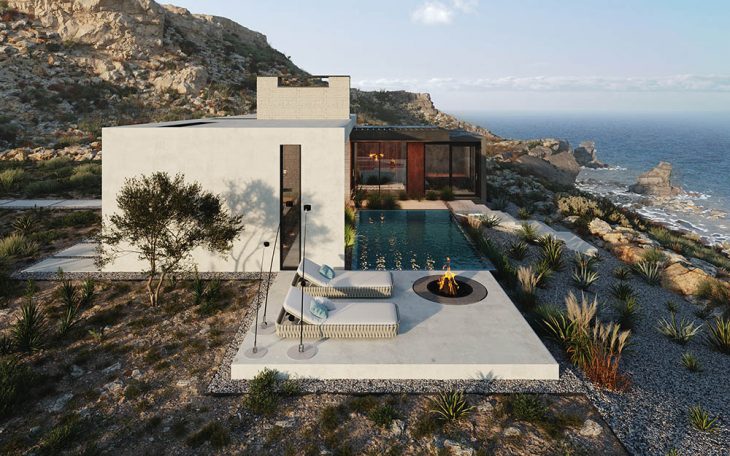 The house's functional program is distributed as follows: the living room and the dining room are concentrated in a larger volume; the bedroom and the bathroom are in a smaller volume.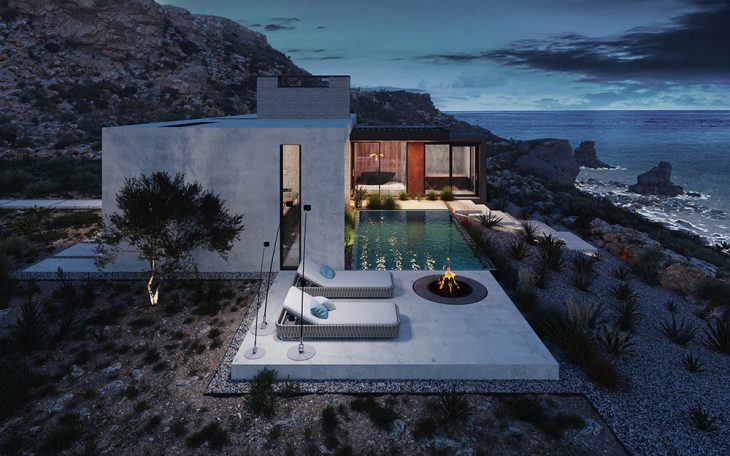 Clients are introverts, and this house is the place where they come, exhausted of the rush city, to be alone with nature, be filled with the energy of the ocean. The natural context was fundamental: the house is commensurate with the rocky landscape, all the windows turned to the ocean; the selected color scheme is based on neutral natural tones. The discreetly decorative perforation of the facade, reminiscent of a scattering of stars, allows sunlight into the interior, creating a play of light and shade. A non-steep staircase with an interesting irregular rhythm of steps emphasizes the natural slope that leads to the shore from the house.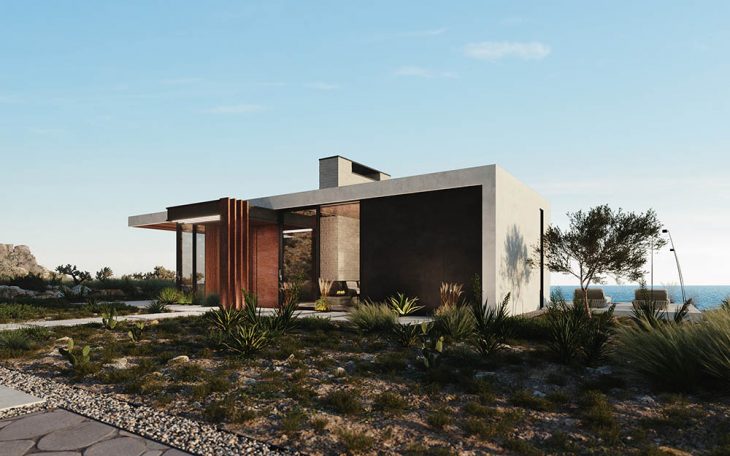 The chill-out zone is a meditative space for the clients.It is organized by two sun loungers, a fireplace, and a small overflow swimming pool. In the open-air lounge, the residents can leisurely watch the running ocean's waves, read a book by the fireplace wrapped in a blanket, or sip a glass of wine.
The garage for two vehicles is located on the site, near the house. Its structure is a concrete slab with a canopy.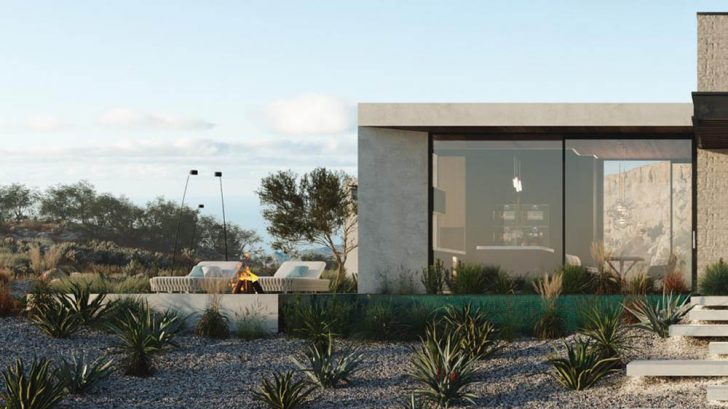 Title: House on a cliff
Location: Algarve, Portugal
Date: 2020
Architects: Kerimov Architects – kerimov.su